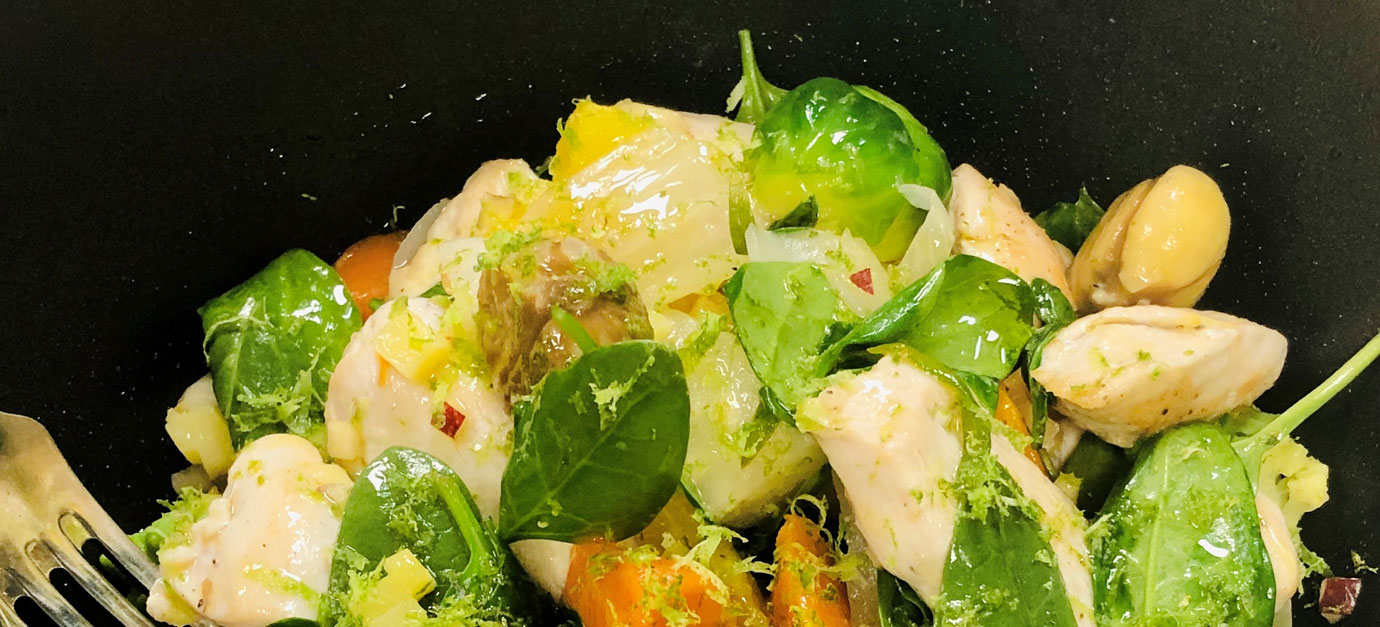 Chicken and vegetable stir-fry with spinach and lime
Savory recipes
Spring
Summer
Fall
Winter
Under 30 minutes
Recette de Chef
Easy
Poêle
Method
Cook the carrots for 2 minutes in a pot of salted boiling water, then cool them in cold water and drain.
Heat a heaping spoonful of olive oil in a stainless steel frying pan. When hot, place the chicken strips in the pan, season with salt and pepper, and sauté for 1 minute over high heat.
Add the carrots, mushrooms, radishes, and zucchini. Cook over high heat for 3 minutes, stirring continuously.
Add the spinach, apples, and cherry tomatoes, season as needed, pour in the lime juice, and sprinkle with a little curry powder.
Mix well and top with some grated lime zest just before serving.
This reciped is signed by Chef Yves Camdeborde.
Chef's tips:
Vary the vegetables according to the season.
The cooking should be done quickly and over high heat.
Deglaze with the lime juice while the pan is extremely hot to allow the chicken juices stuck to the bottom of the pan to flavor the dish.
Feel free to add some roasted seeds (such as sunflower) just before serving.
Ingredients
2 chicken breasts cut into strips
1 carrot (washed, peeled, and sliced)
1 zucchini (washed and cut into cubes)
100 g (3.5 oz) washed spinach leaves
8 cherry tomatoes cut in halves
4 radishes (washed and sliced)
1 Granny Smith apple cut into small cubes
40 g (1.4 oz) button mushrooms (washed)
2 limes (one for the juice, one for the zest)
Salt, pepper, olive oil, curry powder
Utensil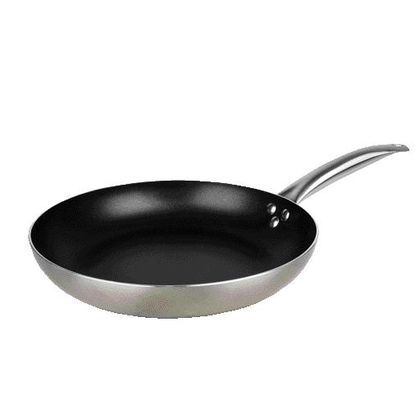 The benefits of cooking with a frying pan
With its round and shallow shape, this versatile utensil allows you to cook to your taste a variety of foods, from steaks to whole fish, burgers, meatballs, and all sorts of sauteed vegetables, pasta or cereals.
Other recipes for you
Here are some recipes you might also like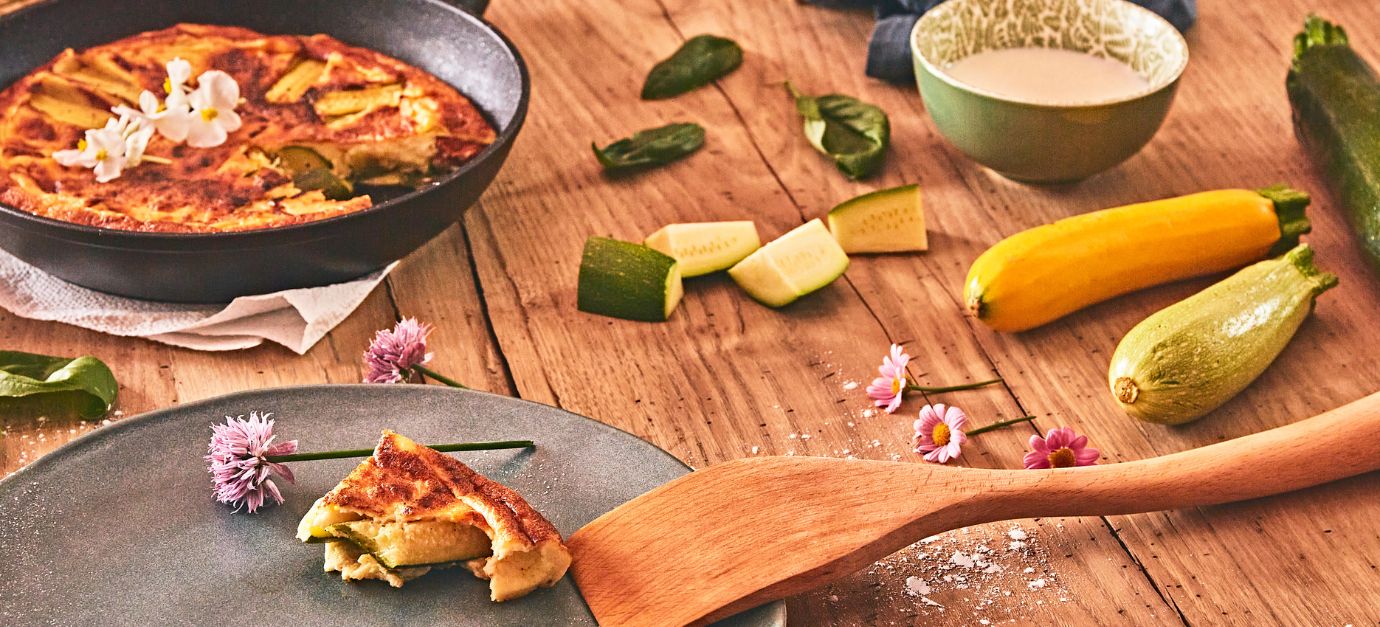 Pan-fried zucchini clafoutis
Easy, no-bake zucchini clafoutis.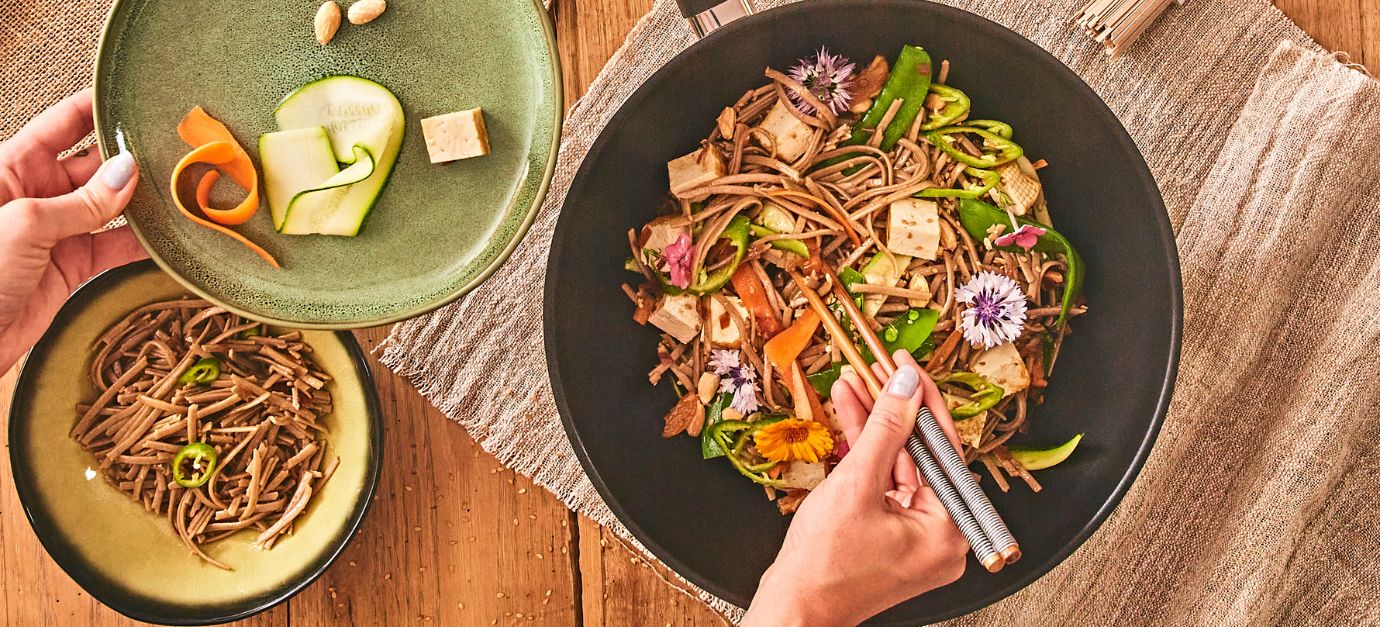 Soba noodle salad with grilled tofu
A colorful vegetarian salad with soba noodles, seasonal vegetable…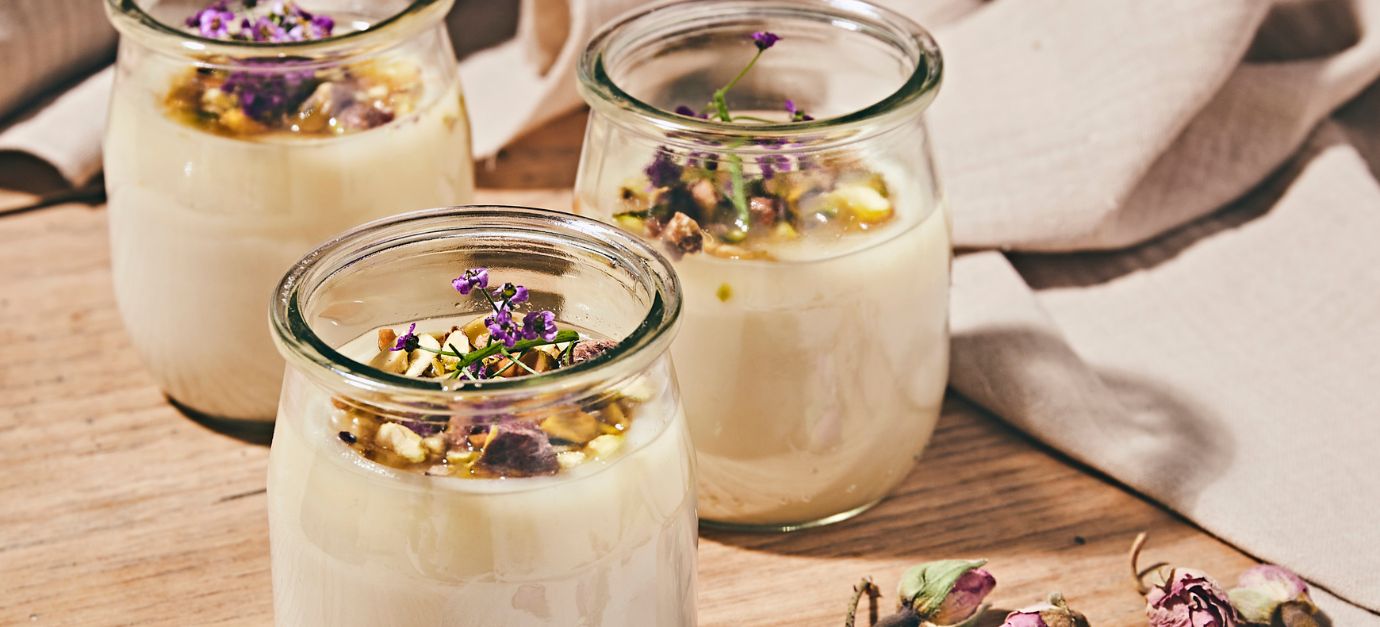 Delicious Lebanese flan with hints of pistachio and orange blosso…