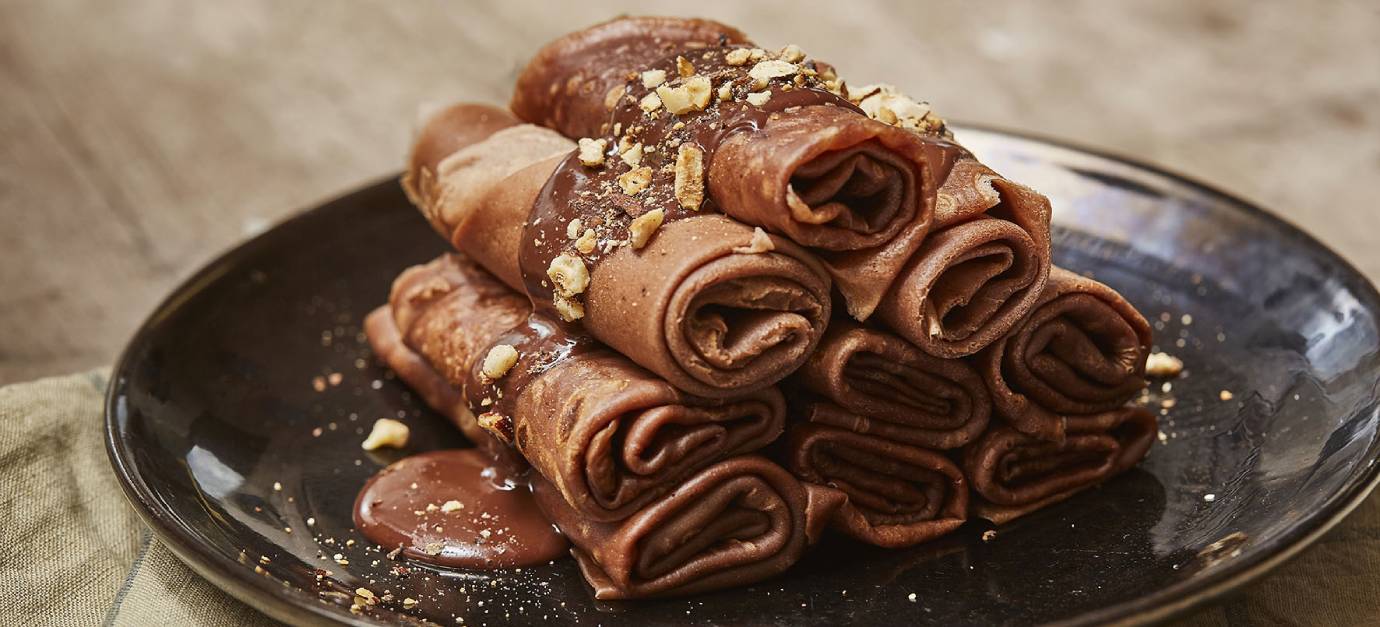 Chocolate crepes
Sweet recipes
Spring
Summer
Fall
Winter
Under 30 minutes
Easy
Crêpière
Prep time
10 minutes + 2 hours of rest
Method
In a large bowl, add the flour, cocoa, salt, and sugar. Add the eggs. Mix with a whisk (gently stir in the flour on the edges of the bowl).
Gradually add the milk then strain. Let sit for 2 hours. Melt the butter and add it to the dough. Mix gently.
Cook the crepes in a lightly greased pan.
The chocolate: Let the chocolate and cream melt in a double boiler without boiling the water. Spread the chocolate over the crepes then roll. 
Ingredients
50 g (1/5 cup) butter
½ L (2 cups) milk
3 eggs
250 g (2 cups) flour
50 g (1/2 cup) superfine sugar
2 tsp crepe flavoring
2 tbsp cocoa powder
Chocolate spread:
200 g (7 oz) dark chocolate (66% cocoa)
10 cl (2/5 cups) cream
1 pinch of salt
Chopped roasted hazelnuts (optional)
Utensil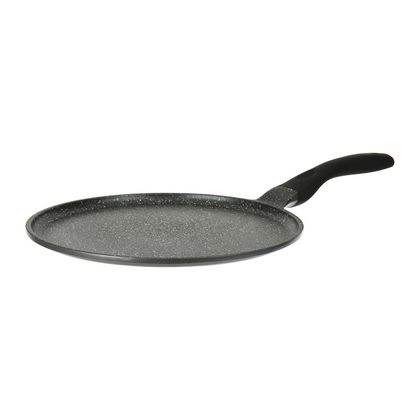 Why use a crêpe pan?
A crêpe pan is shallower and lighter than a regular frying pan, which make it much easier to swirl the batter and flip the crêpes like a pro!
Other recipes for you
Here are some recipes you might also like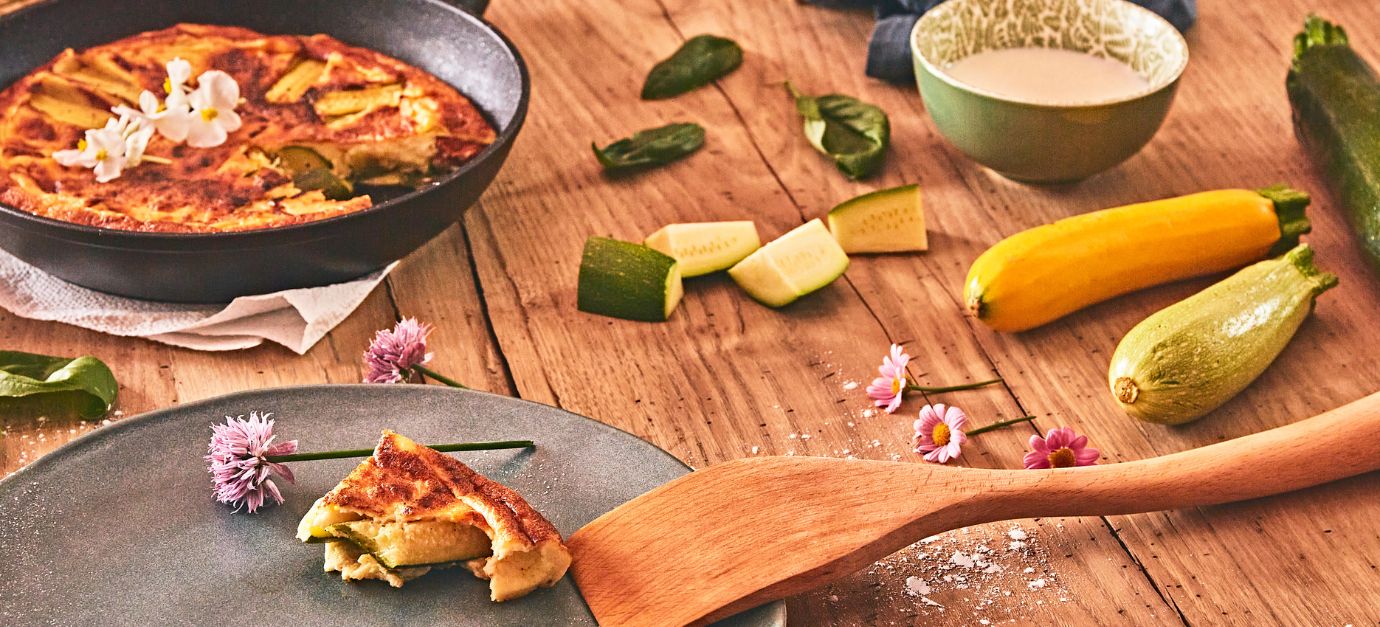 Pan-fried zucchini clafoutis
Easy, no-bake zucchini clafoutis.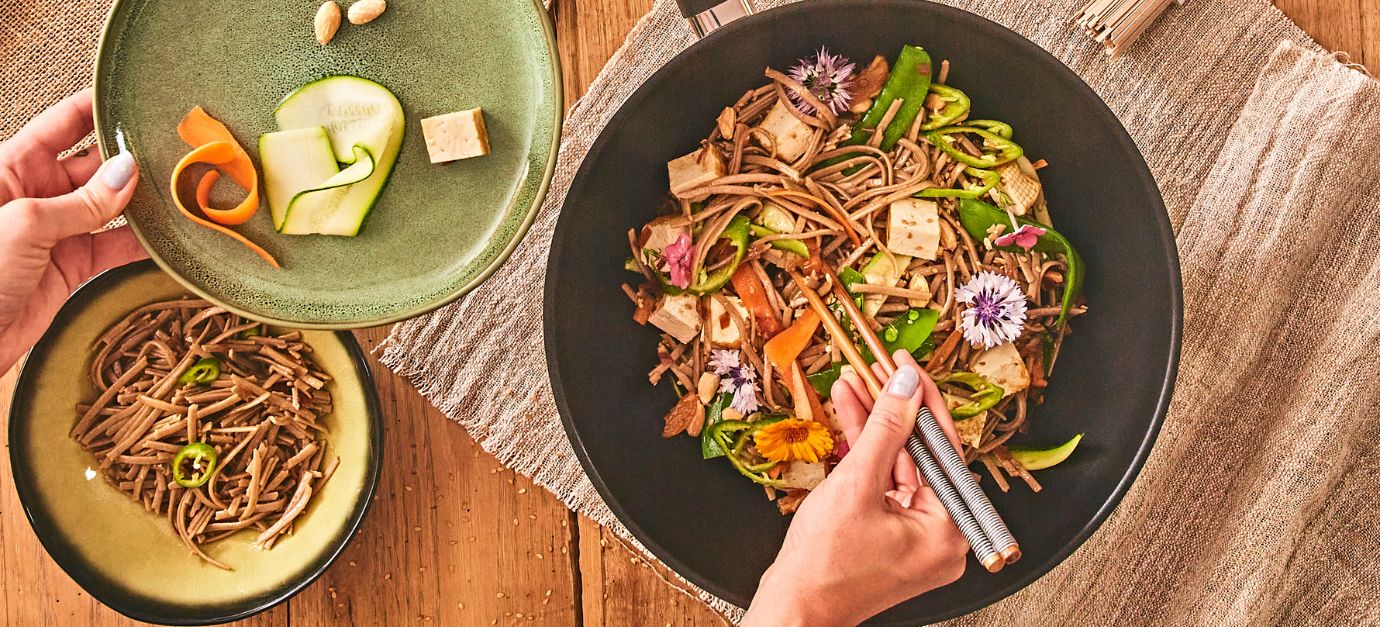 Soba noodle salad with grilled tofu
A colorful vegetarian salad with soba noodles, seasonal vegetable…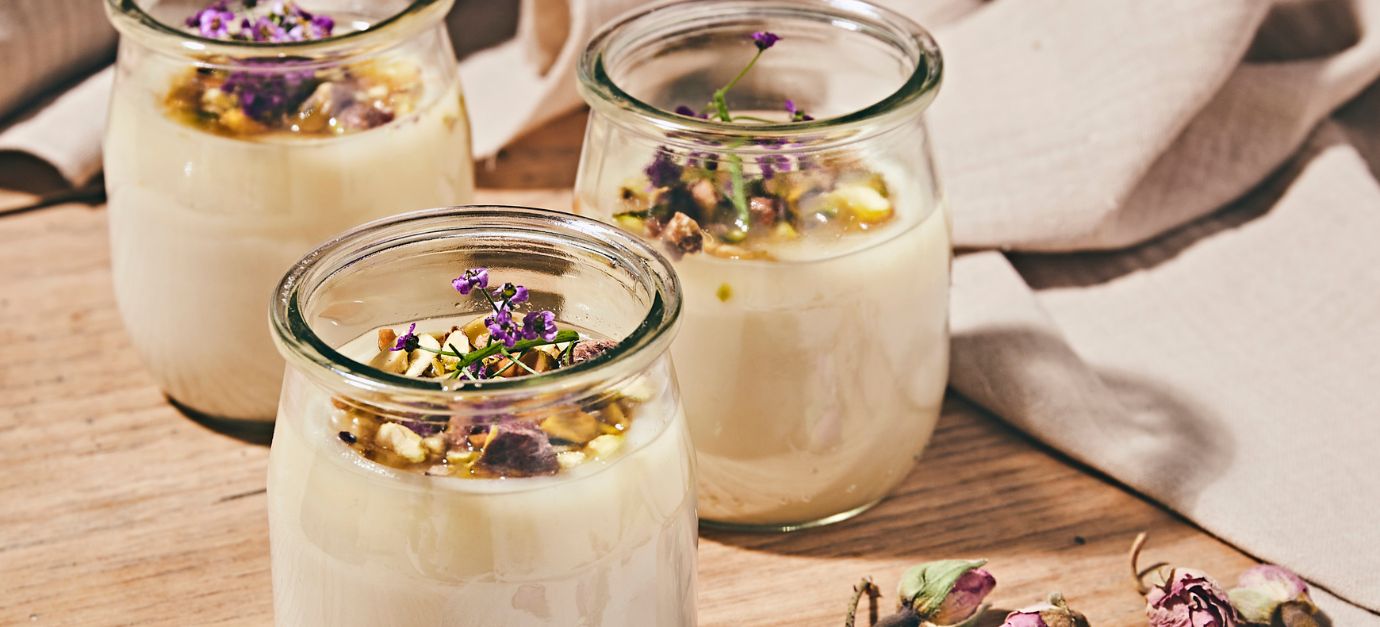 Delicious Lebanese flan with hints of pistachio and orange blosso…