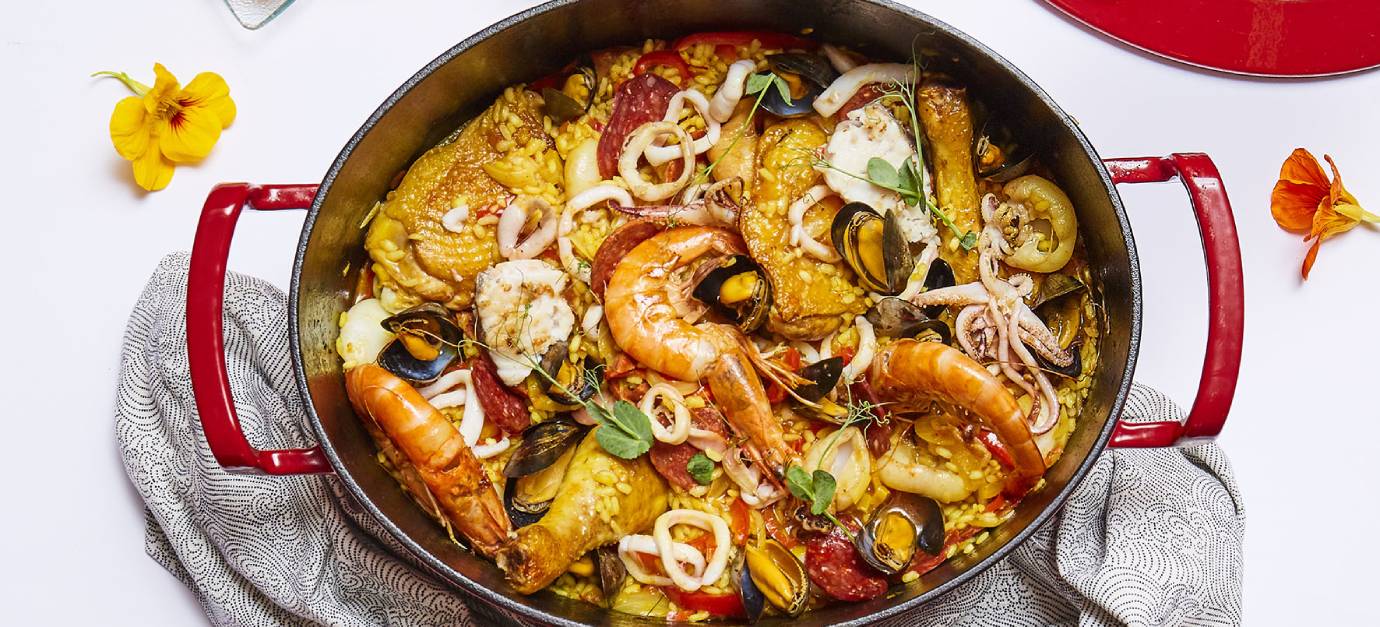 Dutch oven paella
Savory recipes
Summer
1+ hour
Expert
Cocotte en fonte
Poêle
Method
Peel and chop the onions and garlic, then wash, deseed, and cut the peppers into strips.
Boil some water in a saucepan; immerse then peel, crush, and set aside the tomatoes.
Brown the chicken thighs in some hot oil in your cast iron Dutch oven
Set them aside, then sweat the onions, garlic, and peppers in the Dutch oven. Add the rice and cook until translucent, then add the saffron, crushed tomatoes, and Espelette pepper.
Heat the stock then gradually pour it over the rice until it is absorbed
Slice the chorizo, chop the chicken, then mix with the rice
Place the mussels on the rice and cover for 3 minutes
In a frying pan, sear the shrimp in a drizzle of olive oil but do not cook them all the way through
In a second frying pan, sear the hake with the cuttlefish
Arrange the fish and shellfish over the rice and finish cooking for 5 minutes in the oven
Top with chopped parsley and serve immediately with lemon quarters
Enjoy!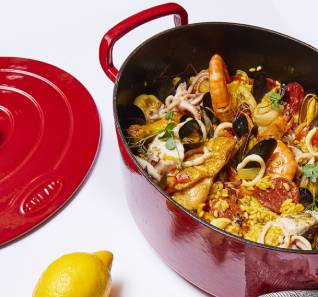 Ingredients
500 g (17.6 oz) short-grain rice for paella
50 cl (2 cups) chicken stock
3 tbsp olive oil
2 cloves of garlic
2 onions
3 lemons
2 red and yellow peppers
½ chorizo
20 pink shrimp
500 g (17.6 oz) mussels
6 chicken thighs
300 g (10.6 oz) cuttlefish
500 g (17.6 oz) tomatoes
2 slices of hake
A few strands of saffron
Salt, pepper
Flat-leaf parsley
Espelette pepper
Utensils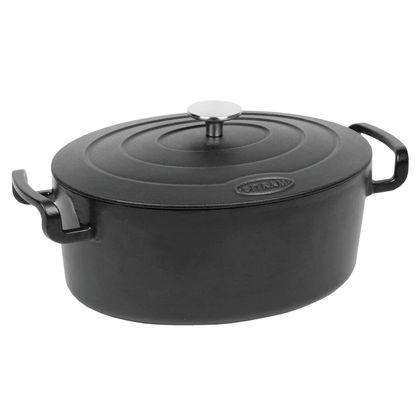 Why cook in a Dutch Oven?
Dutch ovens are ideal for slow cooked, simmered dishes. You can use the in the oven as well as the stovetop, and they will keep your meal warm when served at table.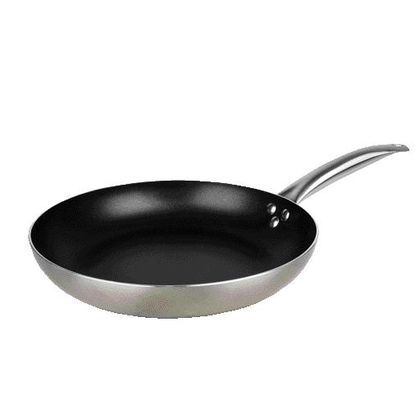 The benefits of cooking with a frying pan
With its round and shallow shape, this versatile utensil allows you to cook to your taste a variety of foods, from steaks to whole fish, burgers, meatballs, and all sorts of sauteed vegetables, pasta or cereals.
Other recipes for you
Here are some recipes you might also like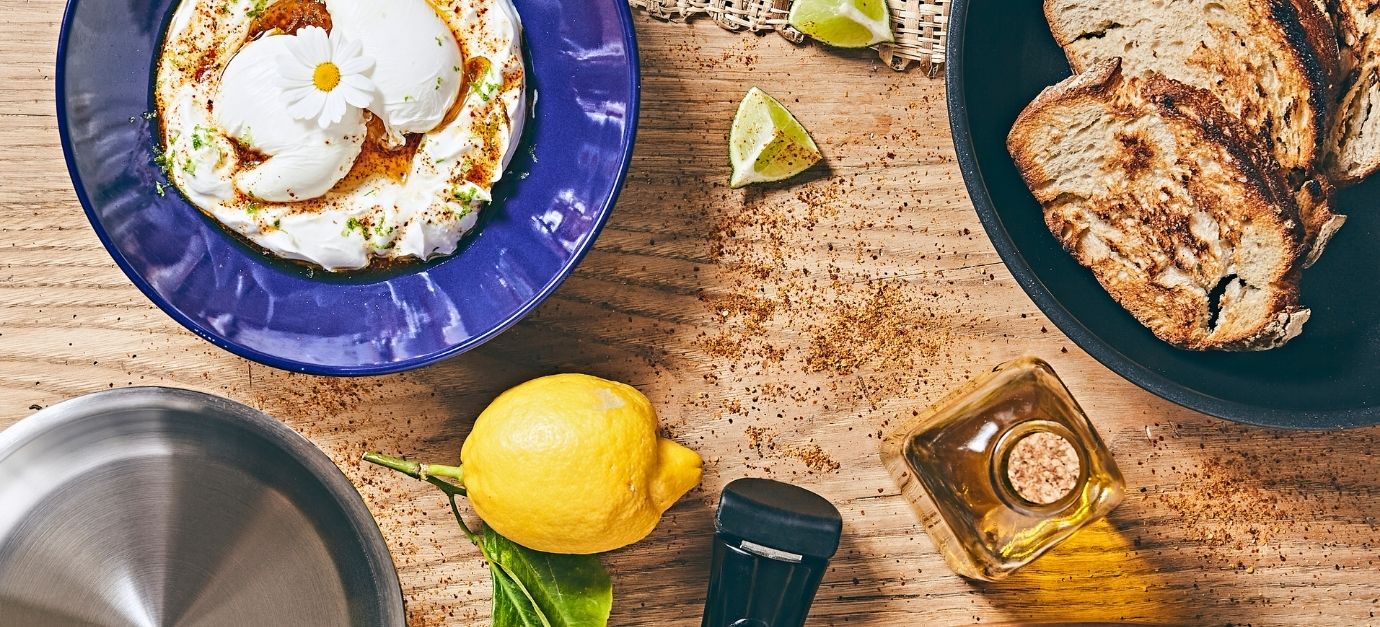 Gourmet eggs that are super easy to make!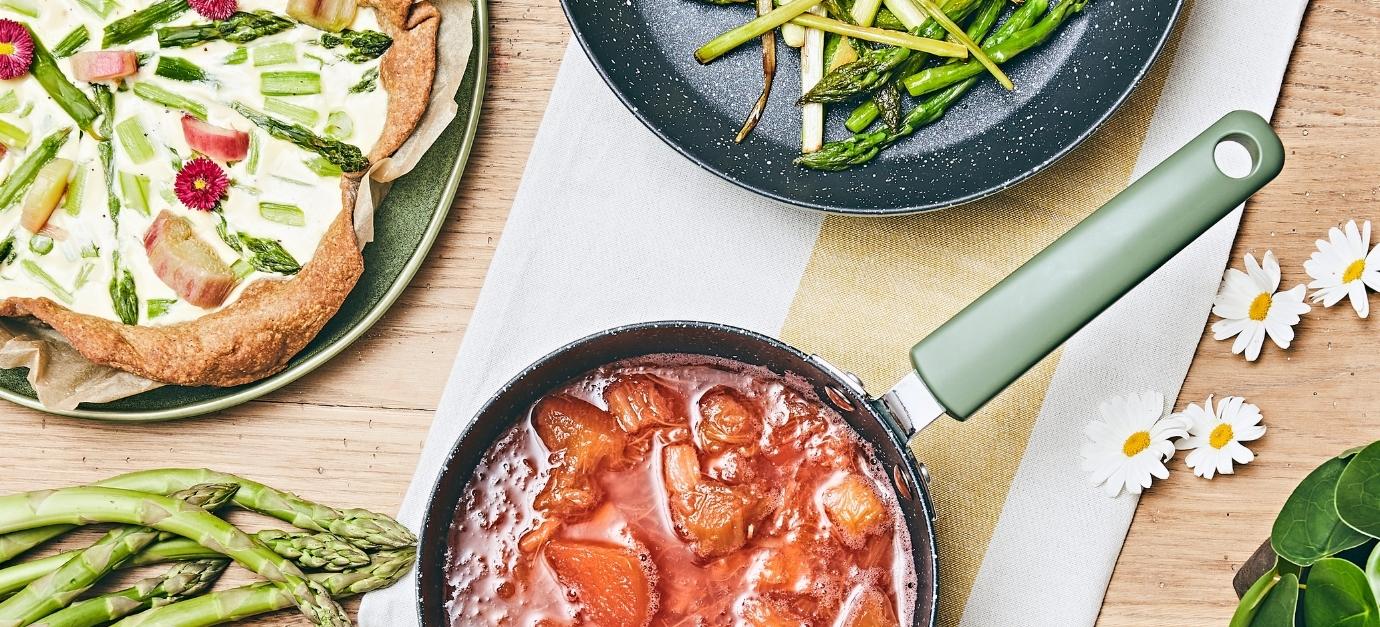 Rhubarb and green asparagus tart
A tart that'll surprise you with its unique flavors!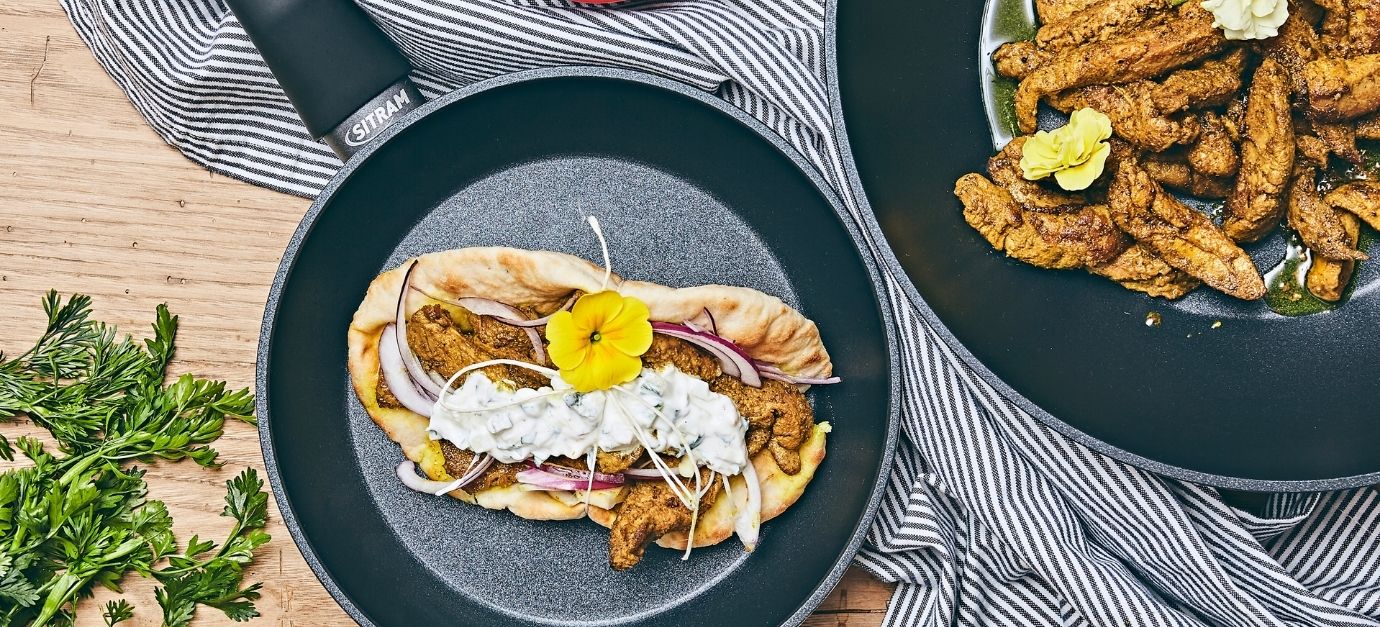 A new take on naan by our own Chef Pascale