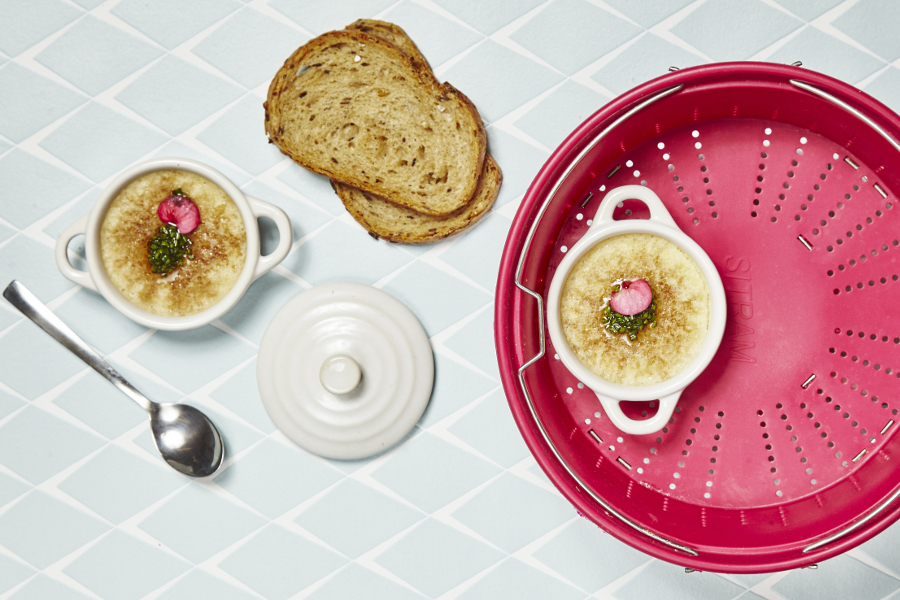 Steamed eggs with scallions
Savory recipes
Spring
Summer
Fall
Winter
Under 30 minutes
Végétarienne
Easy
Autocuiseur
Method
Break the eggs into a bowl, then beat.
Mix the 4 pinches of salt with 260 g (1 cup) of water until the salt dissolves.
Pour the salted water over the eggs and whisk.
Strain the mixture through a fine sieve twice to remove the foam.
Divide the mixture into 4 ramekins.
Cover with perforated cling wrap, then place the ramekins in the steam basket of your pressure cooker.
Cook for 5 minutes.
While the eggs are cooking, chop the scallions and mix them with the soy sauce and sesame oil.
Once the eggs are cooked, drizzle them with the scallion and soy sauce mixture.
Ingredients
4 eggs 260 g (1 cup) water
4 pinches of salt
4 scallions
4 tsp sesame oil
4 tbsp salted soy sauce
Utensil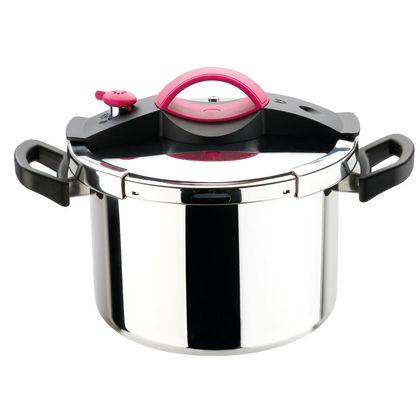 Why use a pressure cooker?
It's the perfect utensil for the busy and efficient cook. Thanks to its amazing speed you will save precious time for other activities...
Other recipes for you
Here are some recipes you might also like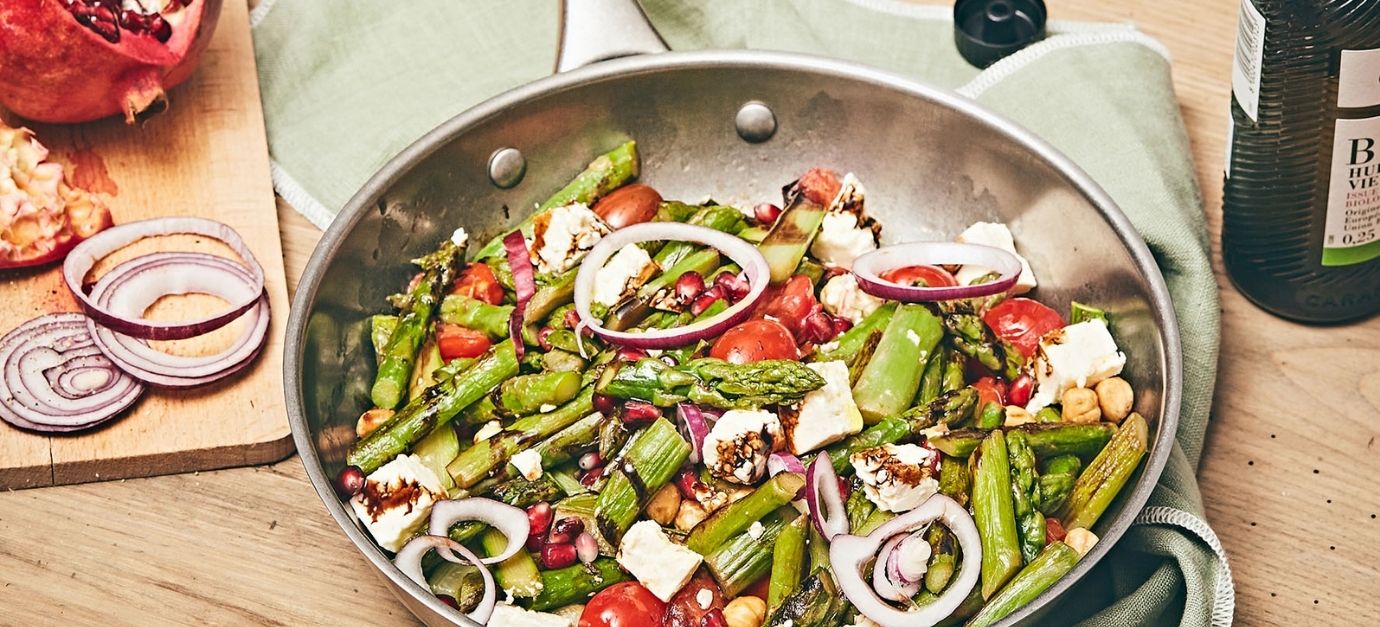 Sautéed asparagus salad with hazelnuts, feta cheese, pomegranate,…
A gourmet salad with a crunch!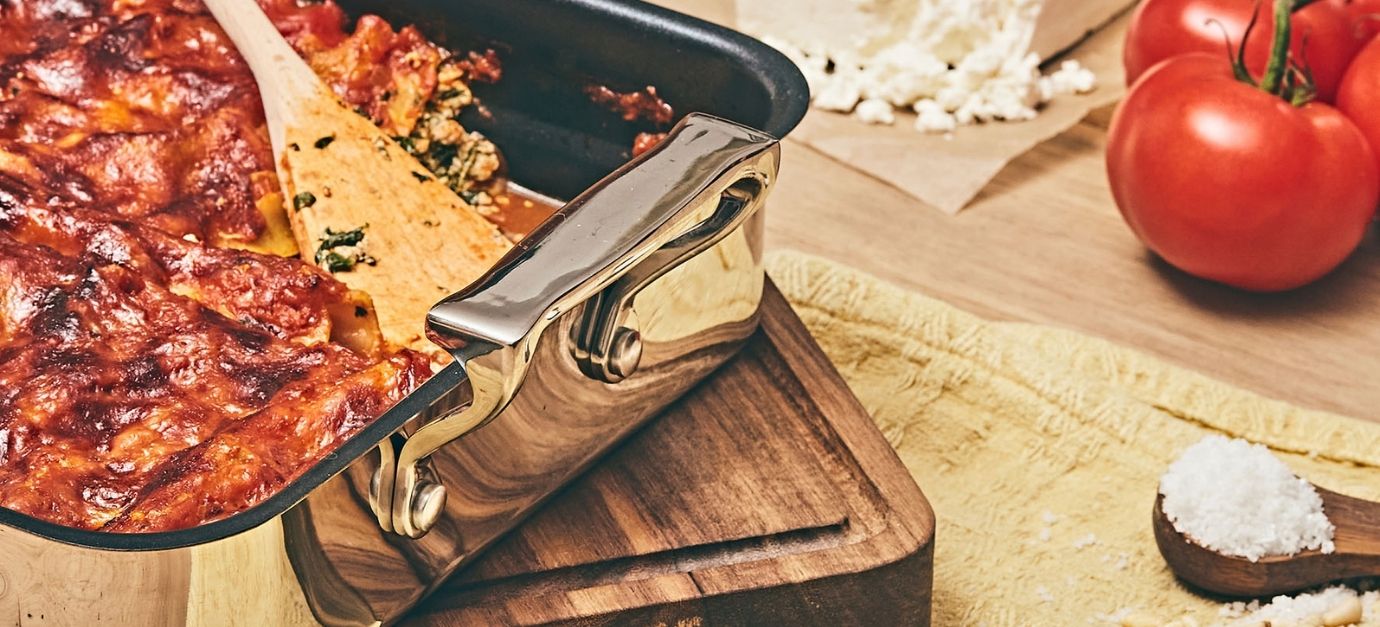 Cannelloni au gratin with veal, spinach, feta, and ricotta
The perfect recipe for cozy evenings!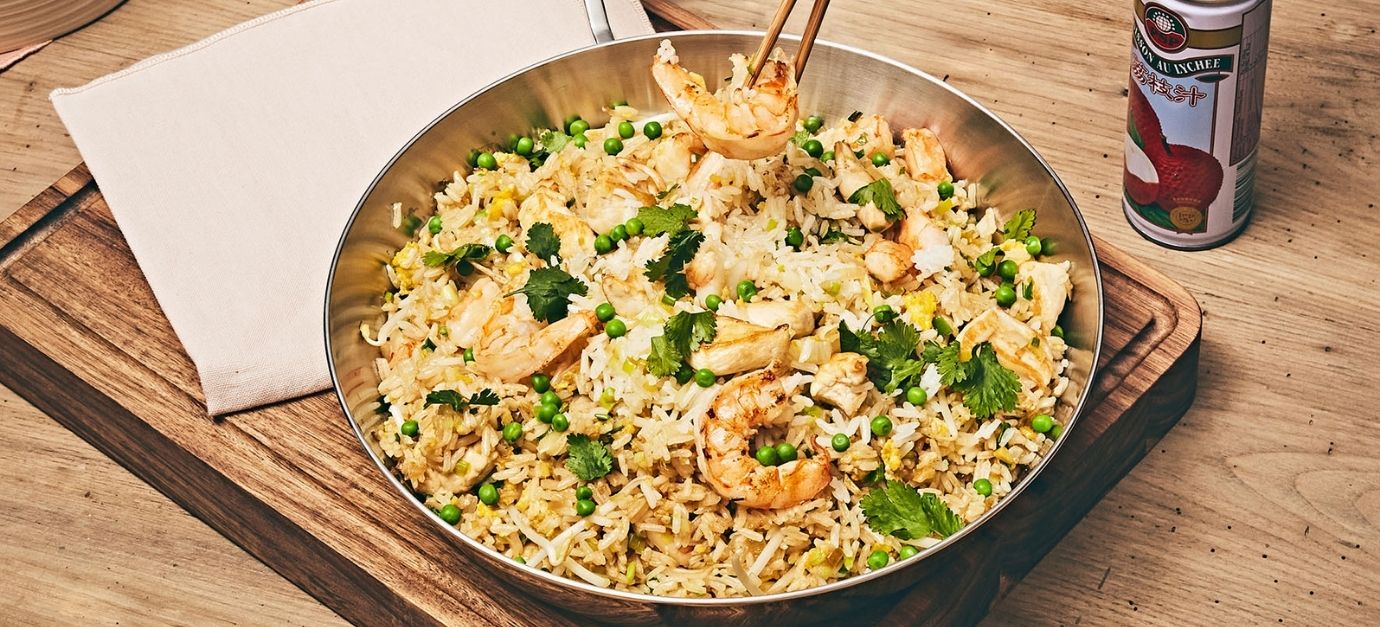 Cantonese rice with shrimp and chicken
A delicious recipe to share!