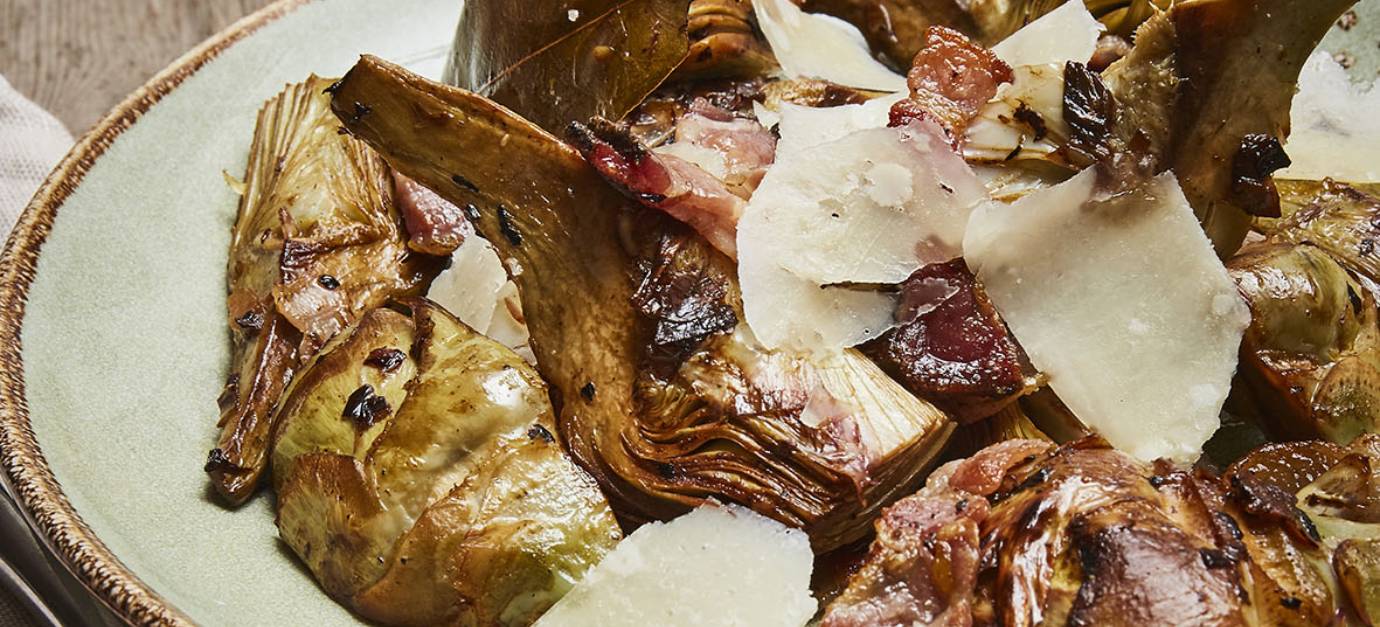 Warm artichoke, bacon, and Parmesan salad
Savory recipes
Spring
Summer
Fall
Winter
30 minutes to 1 hour
Medium difficulty
Poêle
Method
Cut the stems of the artichokes (leave 2 cm in place).
Remove the hardest leaves then peel around the bottom and cut the top of the artichokes leaves so only the softest parts remain. Cut the artichokes into halves or quarters, depending on their size. Rub them with lemon to maintain their color, then put them in cold water with some lemon juice.
Cook the bacon in a preheated frying pan, then set it aside.
In the same pan (without removing the fat from the bacon), add a drizzle of olive oil and the drained artichokes. Sear the artichokes, then add and sweat the chopped shallots.
Add the white wine, cover the pan, and reduce until dry.
Add 10 cl (2/5 cup) of white stock, cook covered for 5 minutes, then remove the lid. Season as needed. Add the bacon a few minutes before the end of the cooking with some parsley leaves.
Use a peeler to add some shavings of Parmesan cheese before serving.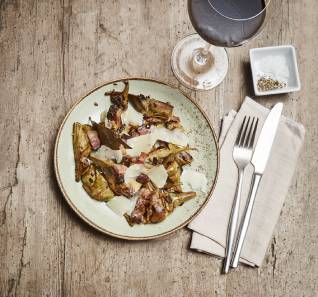 Ingredients
12 baby artichokes
2 shallots
1 lemon
5 cl (1/5 cup) white wine
10 cl (2/5 cup) white stock
4 thin slices of bacon
100 g (3.5 oz) chunk of Parmesan cheese
Olive oil
Salt, pepper
Utensil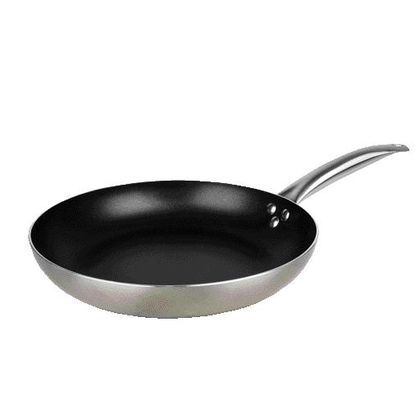 The benefits of cooking with a frying pan
With its round and shallow shape, this versatile utensil allows you to cook to your taste a variety of foods, from steaks to whole fish, burgers, meatballs, and all sorts of sauteed vegetables, pasta or cereals.
Other recipes for you
Here are some recipes you might also like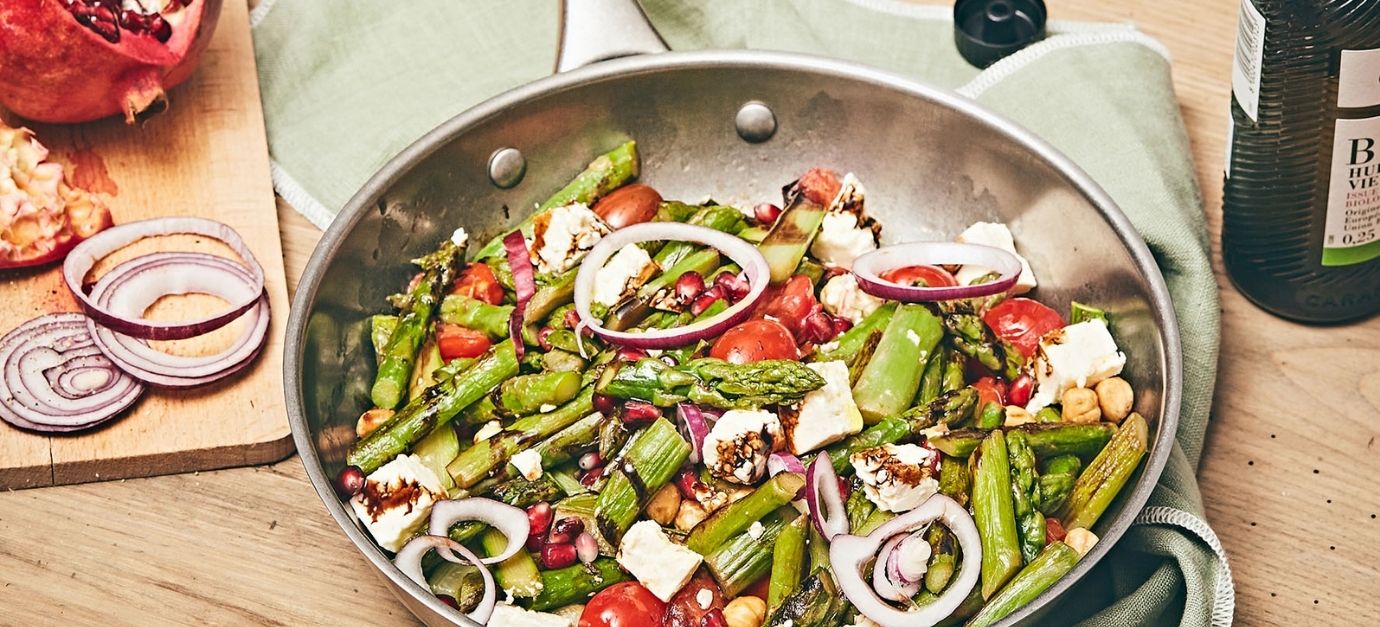 Sautéed asparagus salad with hazelnuts, feta cheese, pomegranate,…
A gourmet salad with a crunch!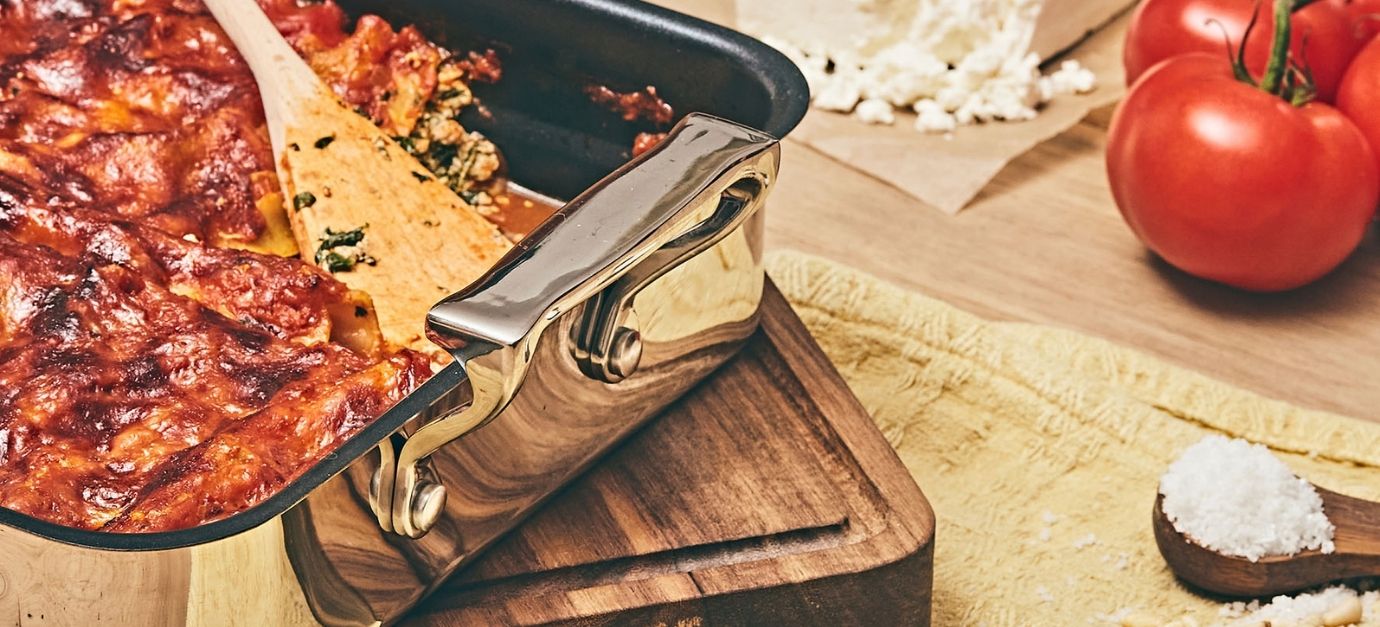 Cannelloni au gratin with veal, spinach, feta, and ricotta
The perfect recipe for cozy evenings!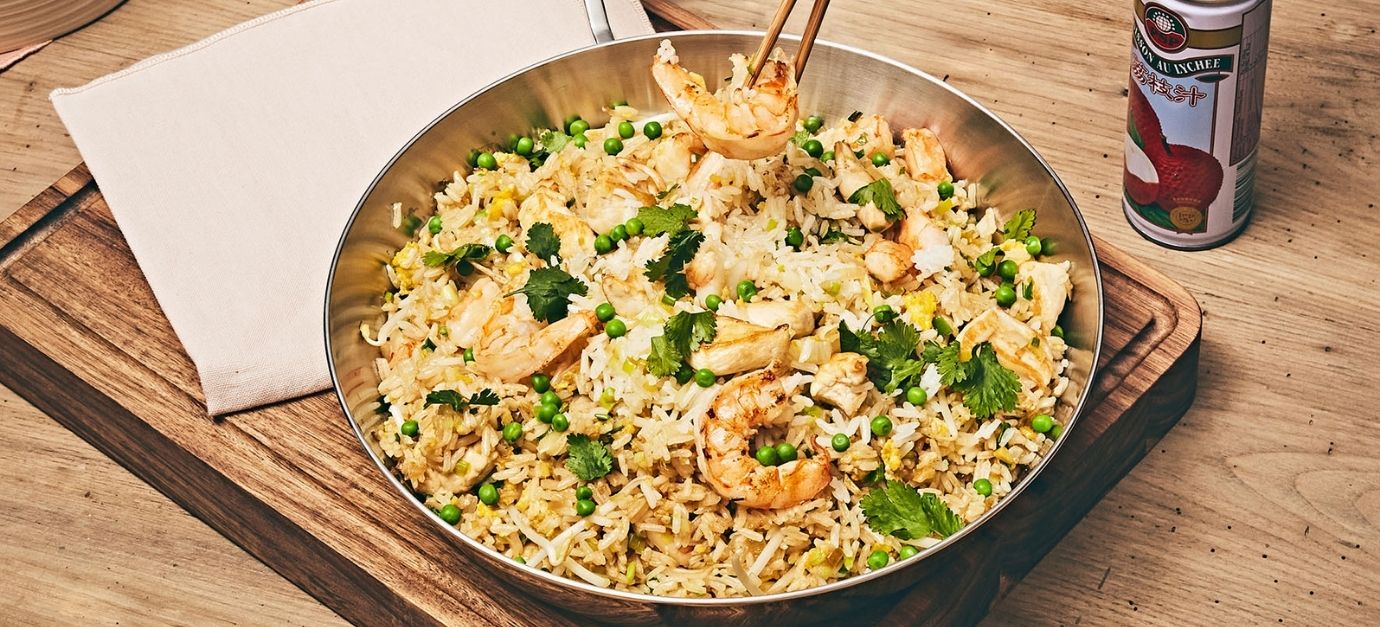 Cantonese rice with shrimp and chicken
A delicious recipe to share!