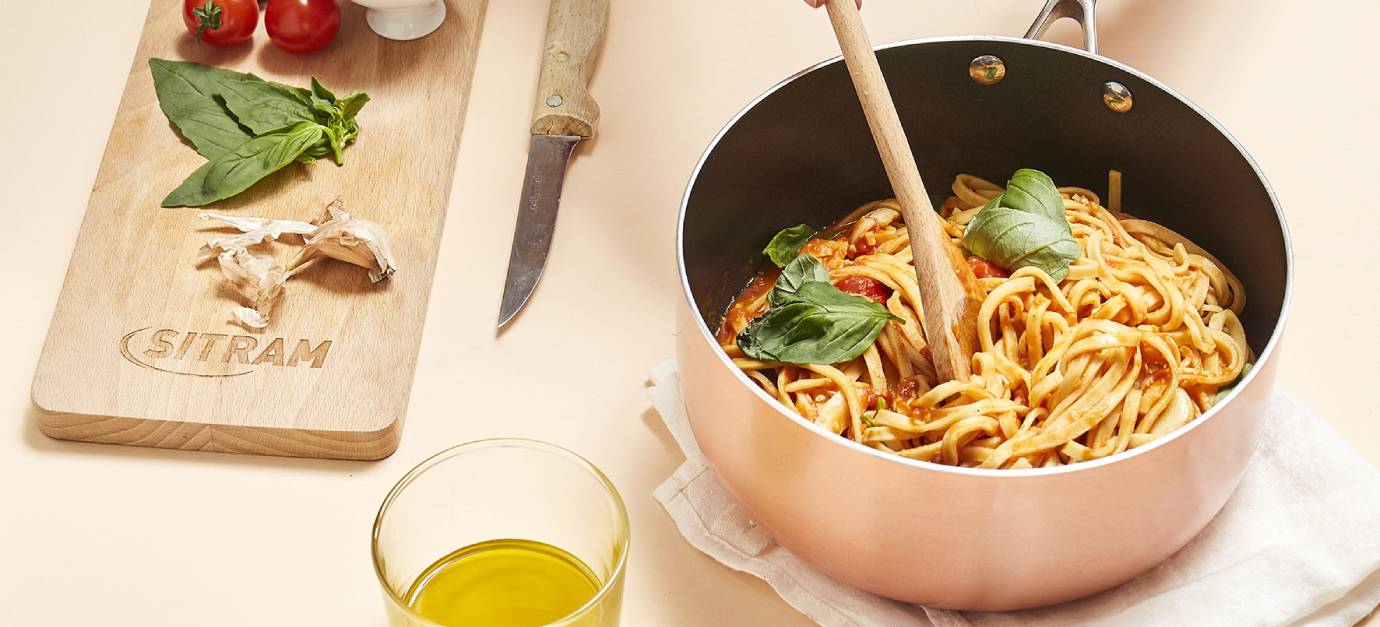 Authentic tomato sauce for spaghetti
Savory recipes
Spring
Summer
Fall
30 minutes to 1 hour
Vegan
Easy
Casserole
Method
Cut a small cross into the cherry tomatoes, then plunge them in boiling water for 15 seconds. After 15 seconds, cool with cold water.
Peel then crush the tomatoes in a large bowl to obtain their juice.
Add ¾ of the basil bunch (tied with a string), the salt, and the crushed garlic.
Heat the olive oil in a saucepan, then add the cherry tomato mixture. Cook for a few minutes.
Remove from the heat. Remove the bunch of basil (it will have blackened) and add the remaining quarter of basil. Season as needed.
Cook some spaghetti in salted boiling water. Save a ladleful of cooking water before draining the pasta.
In a large bowl, add the pasta, the tomato sauce, and the ladleful of water. Mix well. Serve with some grated Parmesan cheese and enjoy!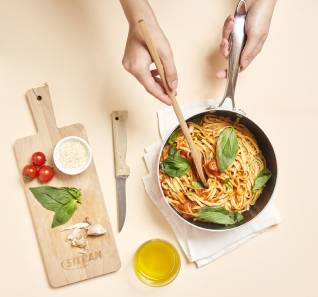 Ingredients
500 g (17.6 oz) ripe cherry tomatoes
1 clove of garlic
1 bunch of basil
Extra virgin olive oil
Fine salt, pepper
Utensil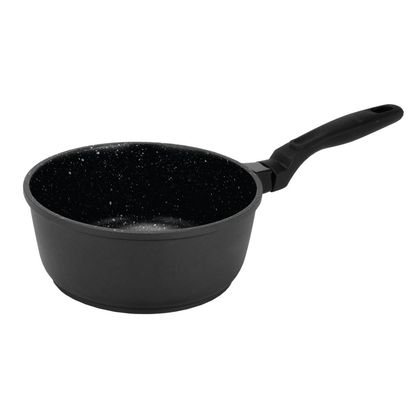 Why use a saucepan?
Sitram saucepans are versatile utensils fit for many preparations (soups, pasta, rice and sauces to name a few)
Other recipes for you
Here are some recipes you might also like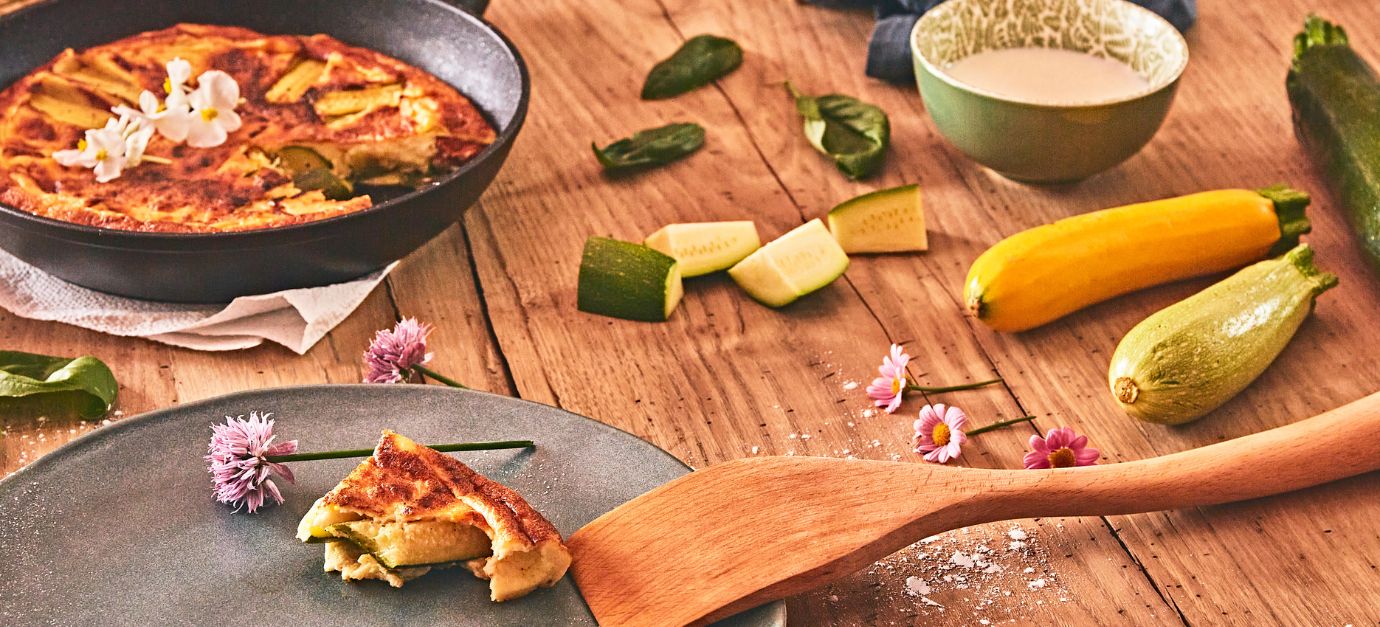 Pan-fried zucchini clafoutis
Easy, no-bake zucchini clafoutis.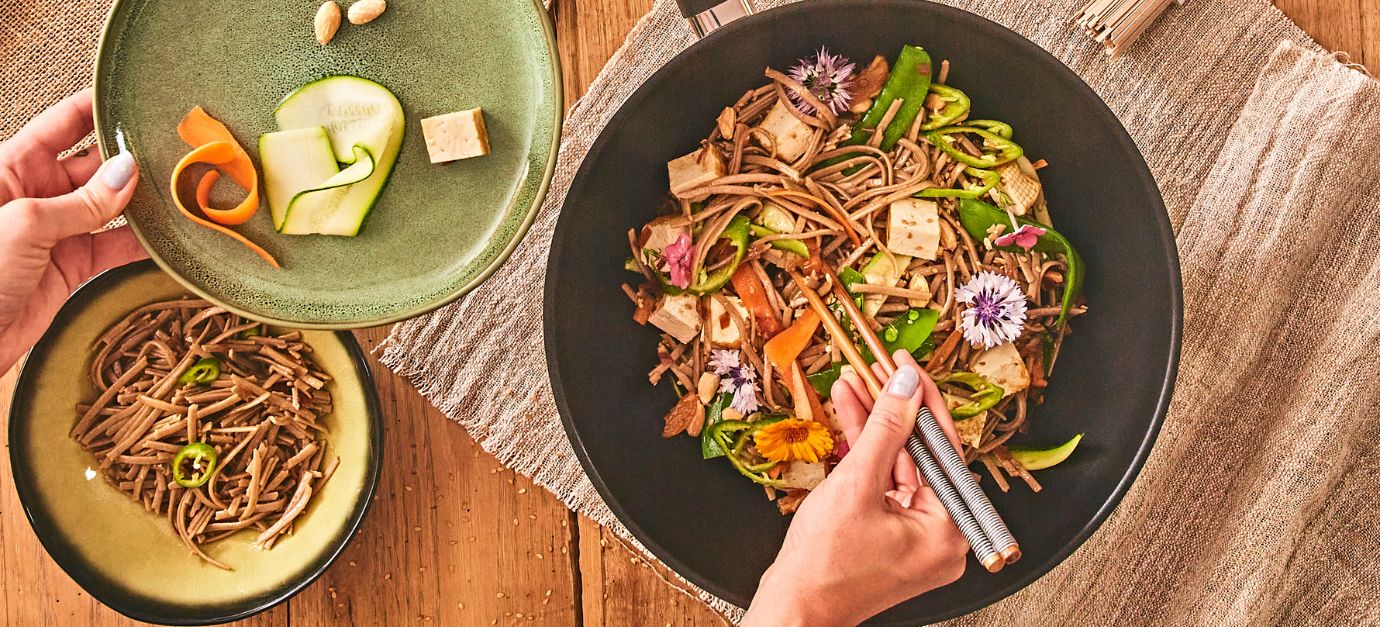 Soba noodle salad with grilled tofu
A colorful vegetarian salad with soba noodles, seasonal vegetable…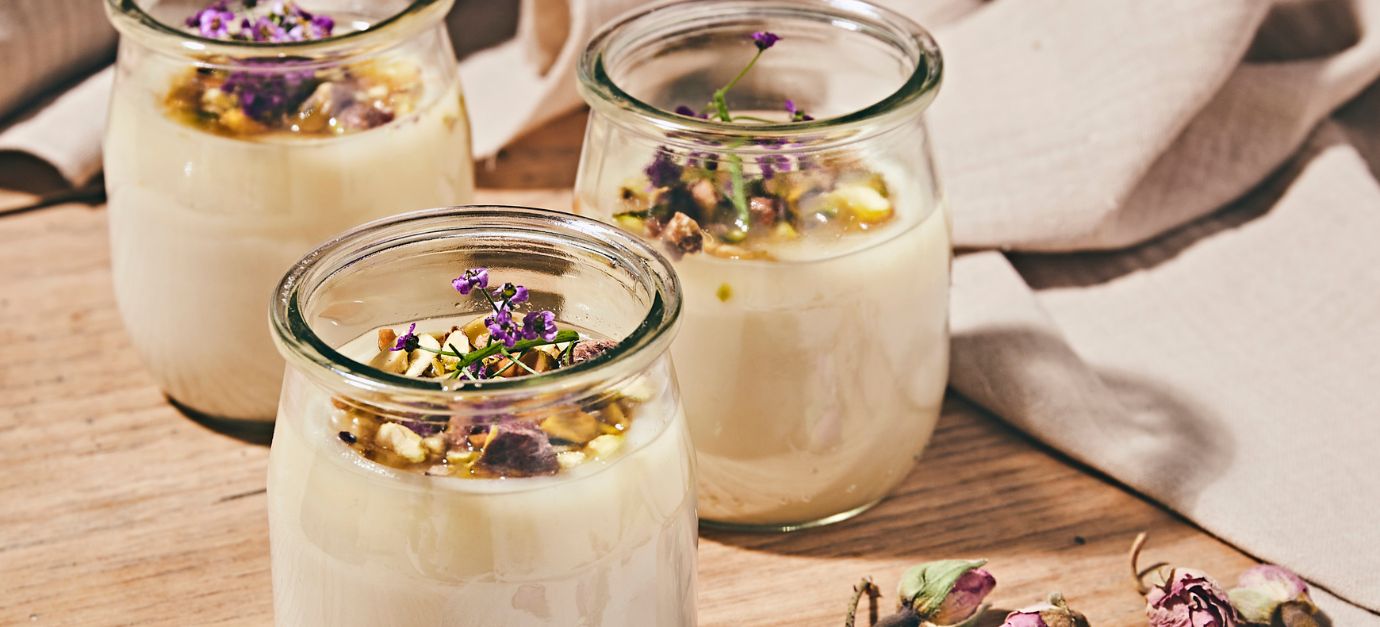 Delicious Lebanese flan with hints of pistachio and orange blosso…