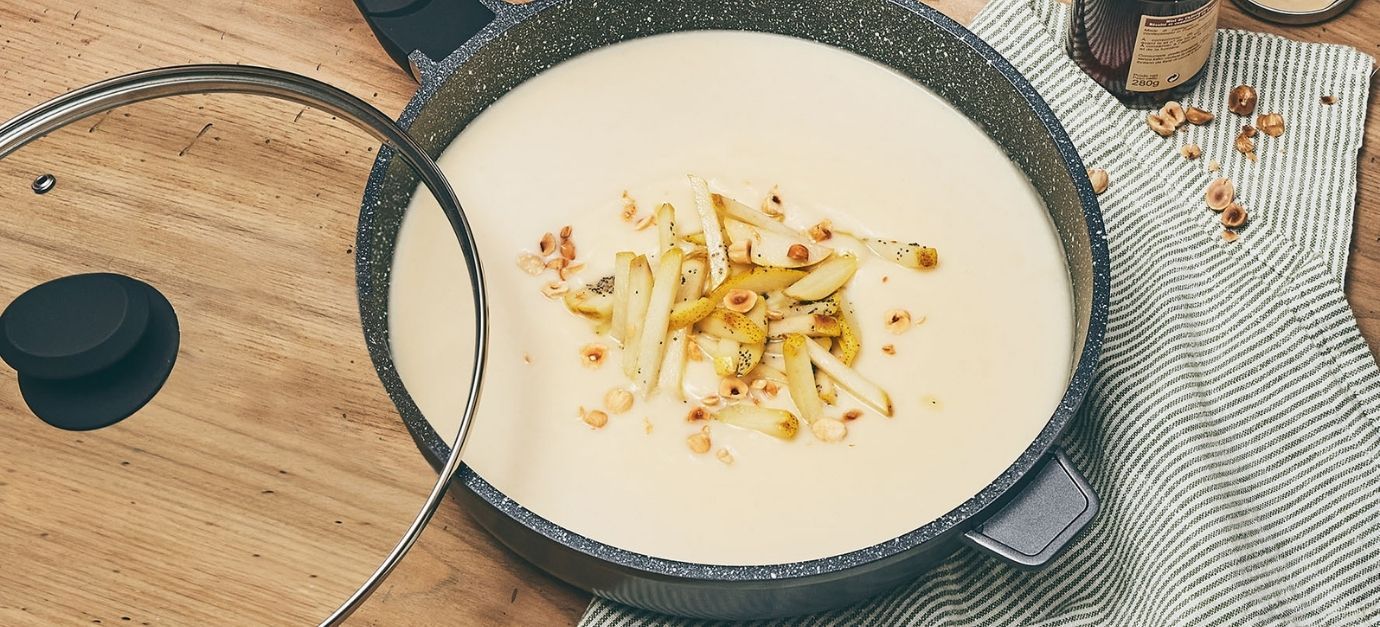 Celery root & pear soup and mini puff pastries with sheep's milk cheese
Savory recipes
Spring
1+ hour
Végétarienne
Easy
Sauteuse
Method
For the puff pastries:
In a bowl, beat an egg.

Flatten out the puff pastry, brush with egg, and sprinkle with shredded cheese.

Cut into strips and twist. Bake for 10 minutes at 180°C

.
For the soup:
 
Peel and cut the celery roots into small cubes.

Peel and chop the onions.

Drizzle some walnut oil into a saucepan and brown the onions and the celery root.

Add enough hot chicken stock to cover all the ingredients, then let cook for around 20 minutes.

Mix the celery with the broth with a blender, then adjust the consistency by adding the remaining stock until you have a velvety texture.

Peel and dice the pears, then brown them in a frying pan with some butter and honey.

Dry-roast the hazelnuts in a frying pan.

Pour the soup into bowls and serve with the pastry strips, hazelnuts, pears, a drizzle of honey, and some poppy seeds.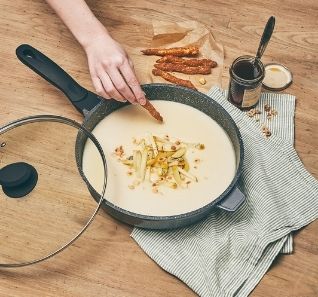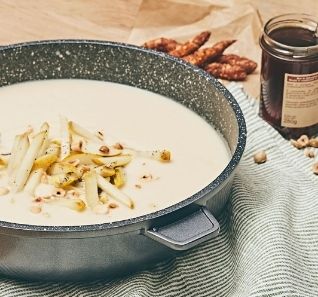 Ingredients
1 rolled pure butter puff pastry roll

200 g grated sheep's milk cheese

2 celery roots (celeriacs)

2 onions

2 pears

4 tbsp shelled hazelnuts

2 tbsp honey

30 g semi-salted butter

2 L chicken stock

2 tbsp walnut oil

Salt, pepper
Utensil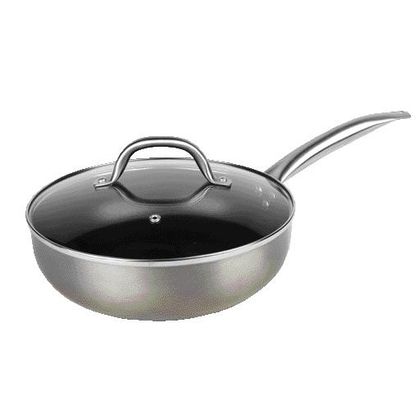 Why use a sauté pan?
Deeper than a frying pan - and just as versatile, a sauté pan allows you to cook generous portions and complete meals.
Other recipes for you
Here are some recipes you might also like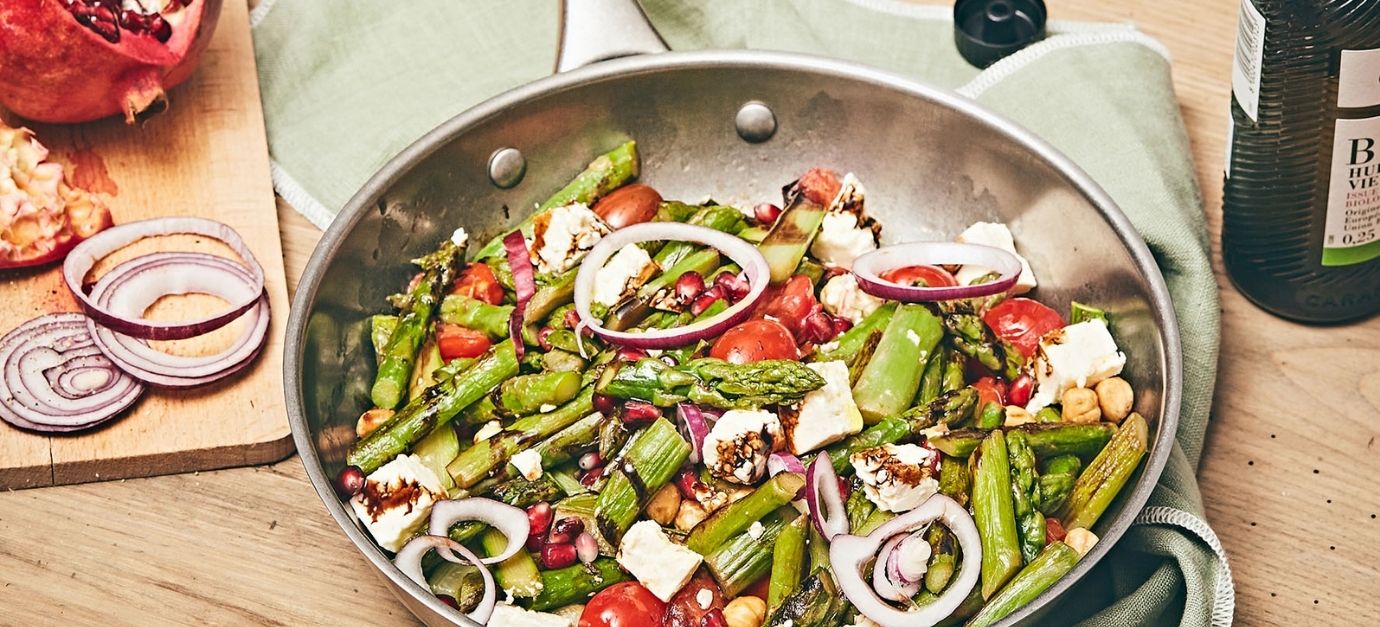 Sautéed asparagus salad with hazelnuts, feta cheese, pomegranate,…
A gourmet salad with a crunch!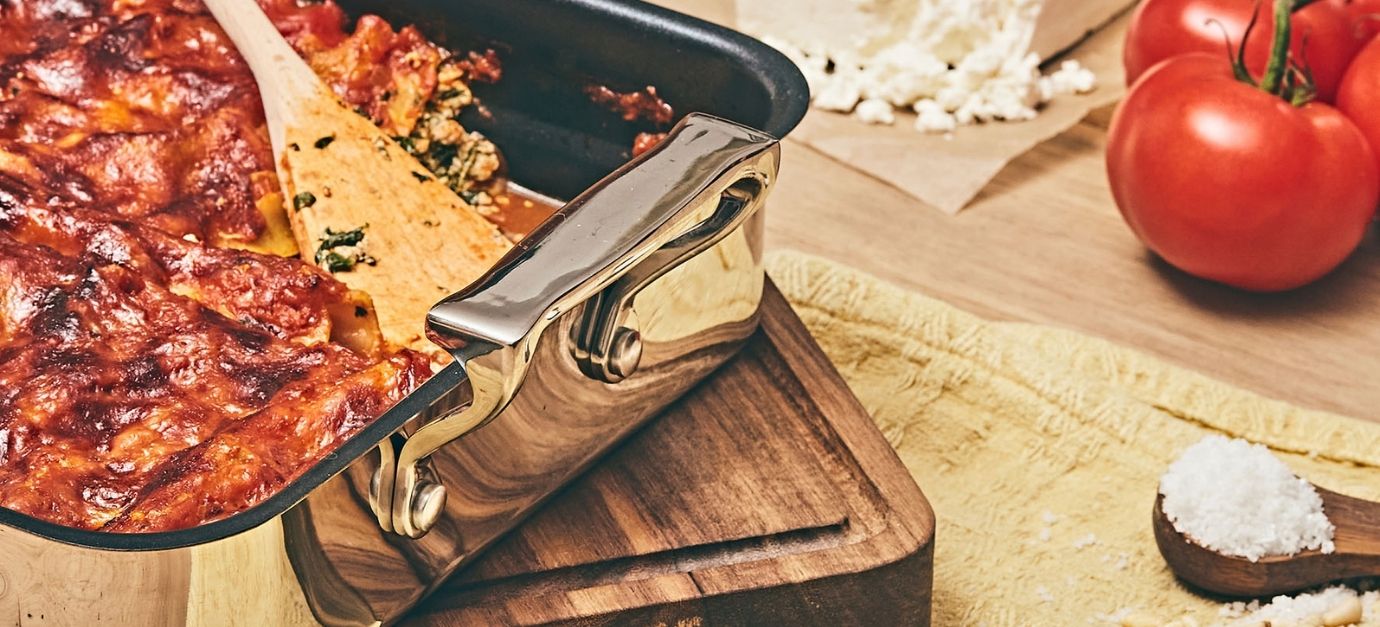 Cannelloni au gratin with veal, spinach, feta, and ricotta
The perfect recipe for cozy evenings!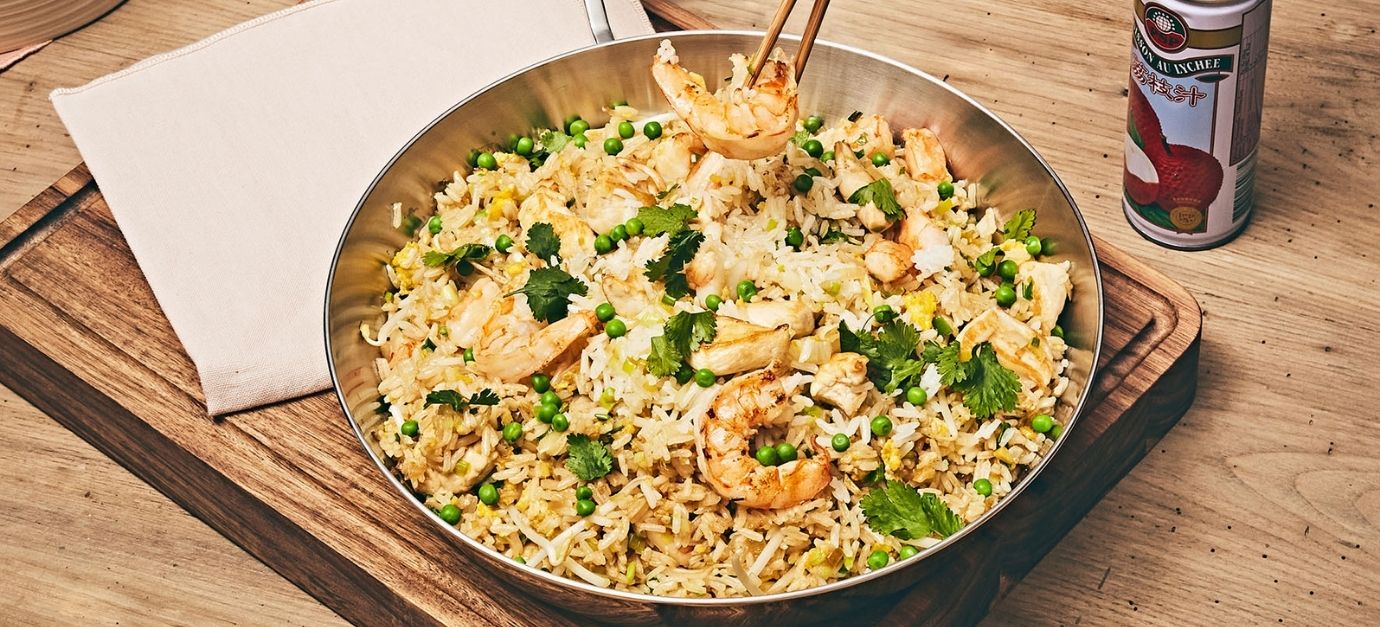 Cantonese rice with shrimp and chicken
A delicious recipe to share!