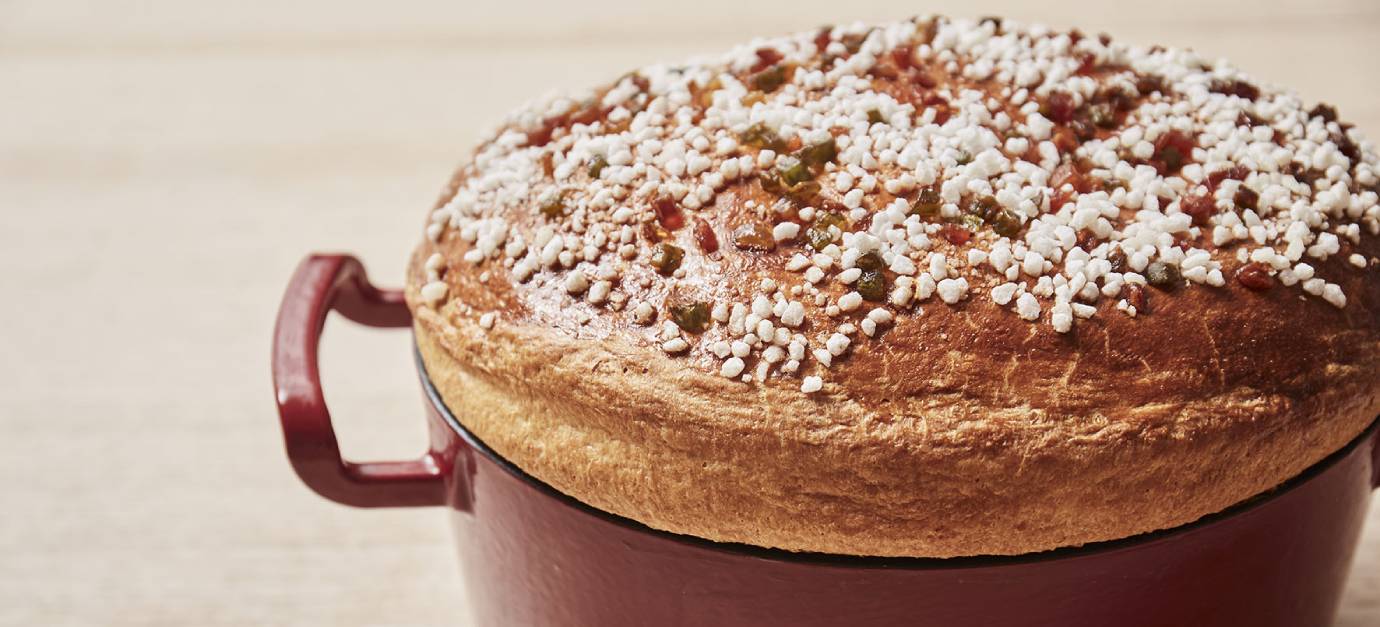 Dutch oven brioche
Sweet recipes
Winter
1+ hour
Medium difficulty
Cocotte en fonte
Prep time
5 hours (rising time)
Method
Soak the fruit in orange blossom water.
Add all the ingredients except the butter and fruit to a mixer bowl.
Knead at medium speed for 7 to 8 minutes, or until the dough pulls away from the bowl.
Add the softened butter and knead again for around 2 minutes, or until the dough pulls away from the bowl.
Add the candied fruit, then place the dough in a stainless steel bowl and cover with plastic wrap.
Let rise for 1 hour and 45 minutes at room temperature.
Place the ball of dough on a floured surface. Form a large ball then place it in your cast iron Dutch oven. Let rise for 2 1/2 to 3 hours at room temperature.
Glaze the dough with a brush dipped in a beaten egg with a pinch of salt, then sprinkle with sugar.
Bake in a preheated oven at 170°C (340°F) for 30 to 35 minutes
Let cool, then decorate with the apricot topping and candied fruit.
Ingredients
240 g (8.5 oz) candied fruit
20 g (0.7 oz) orange blossom
500 g (4 cups) T45 flour
70 g (1/3 cup) sugar
12 g (2 tsp) salt
18 g (4 tsp) whole milk
6 large, cold eggs
20 g (0.7 oz) baker's yeast
250 g (1 cup) butter
For the decoration: 1 egg
1 pinch of salt
Candied fruit
Apricot topping
Utensil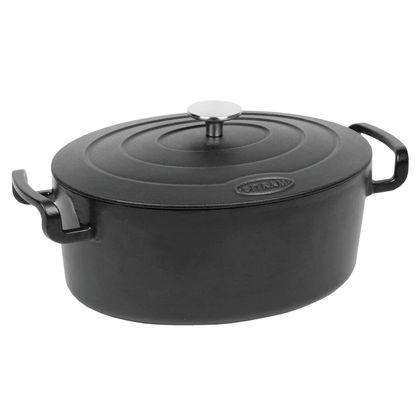 Why cook in a Dutch Oven?
Dutch ovens are ideal for slow cooked, simmered dishes. You can use the in the oven as well as the stovetop, and they will keep your meal warm when served at table.
Other recipes for you
Here are some recipes you might also like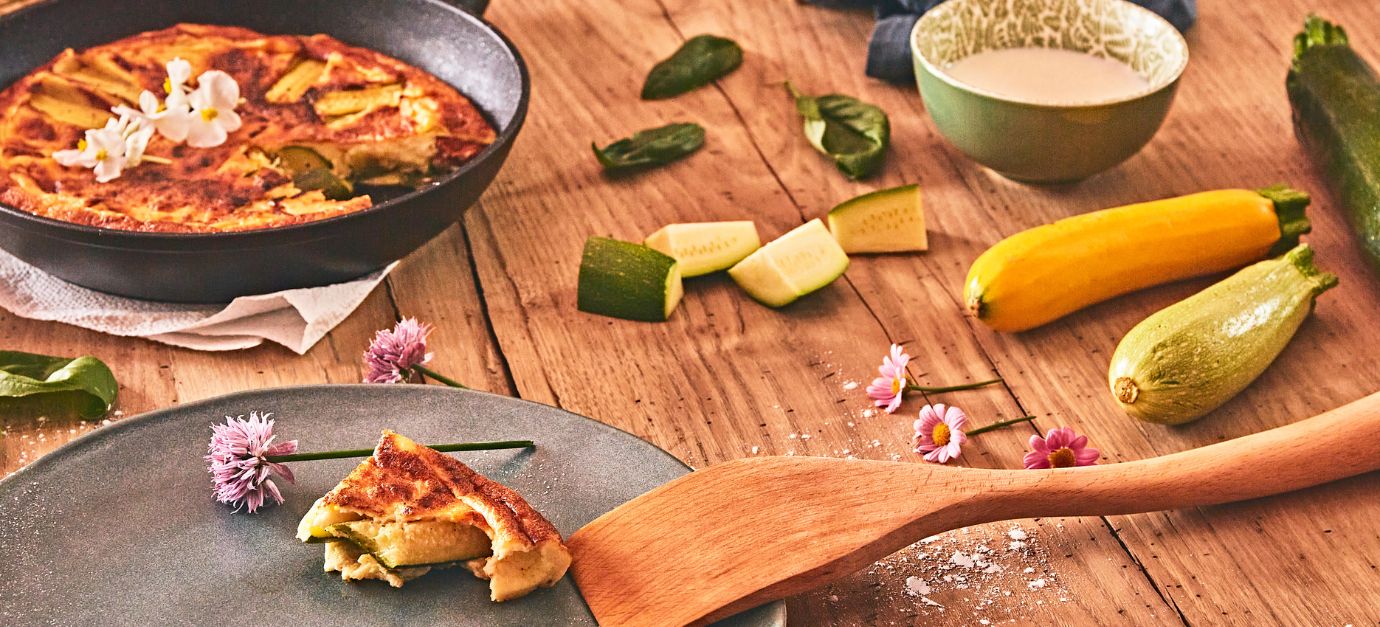 Pan-fried zucchini clafoutis
Easy, no-bake zucchini clafoutis.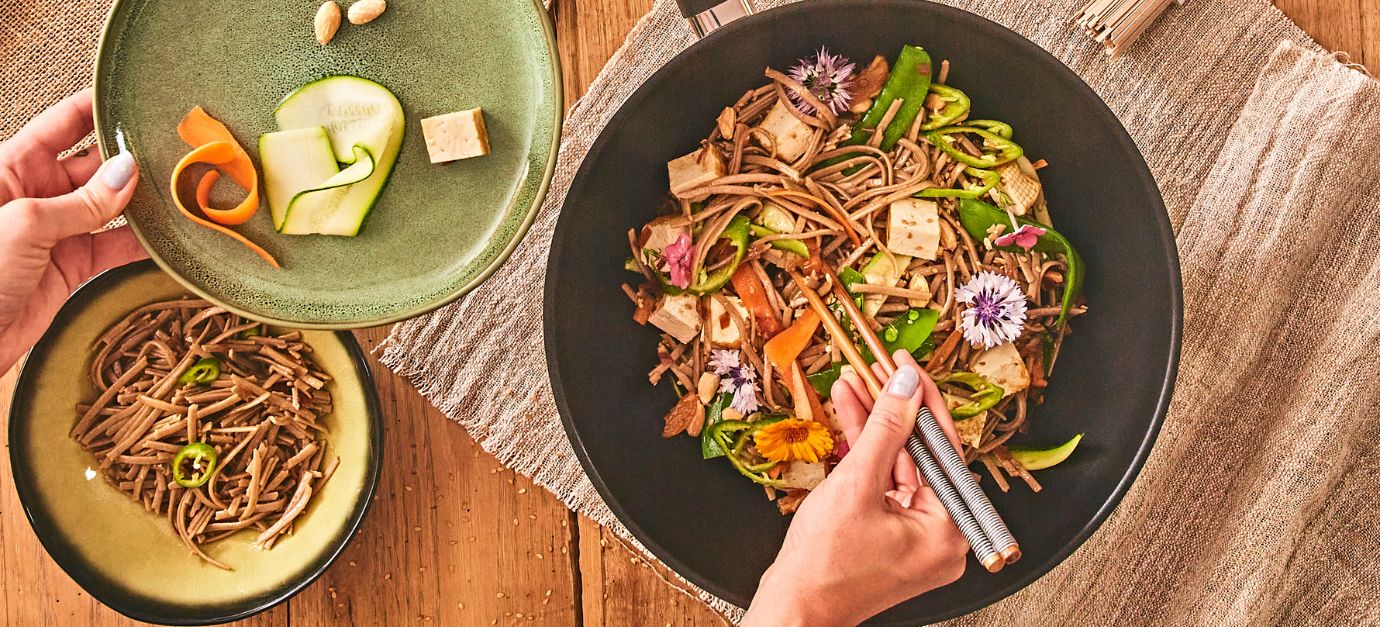 Soba noodle salad with grilled tofu
A colorful vegetarian salad with soba noodles, seasonal vegetable…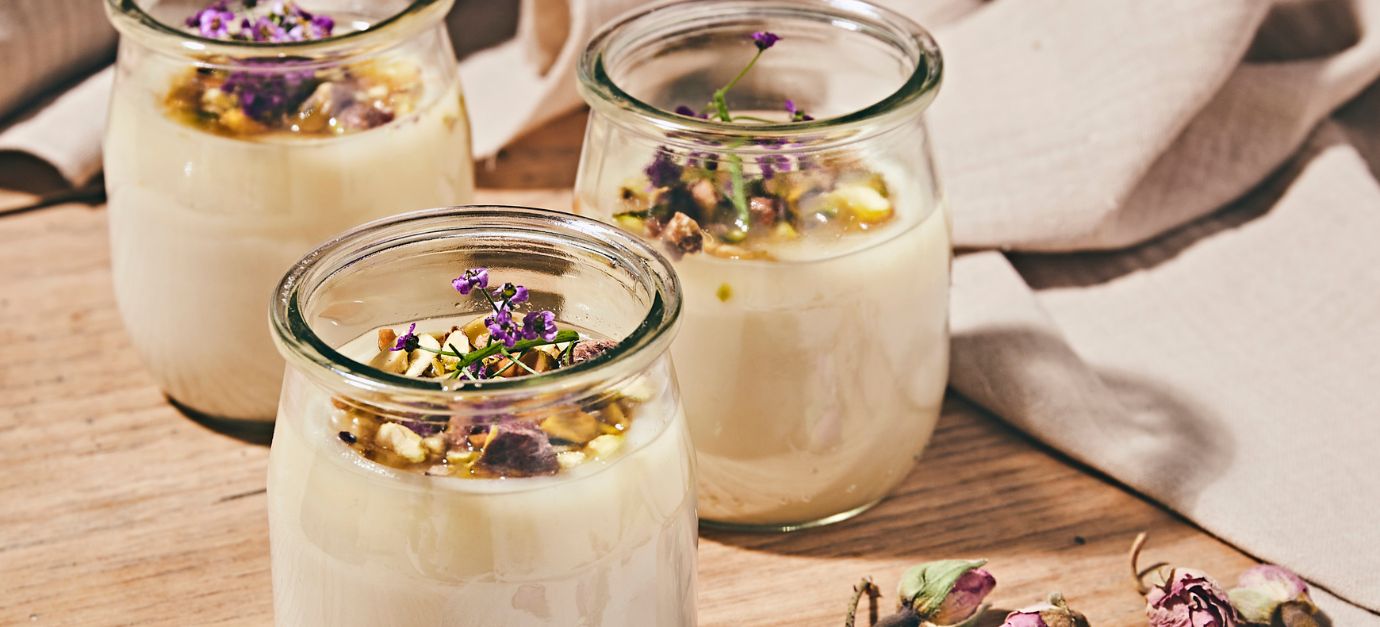 Delicious Lebanese flan with hints of pistachio and orange blosso…