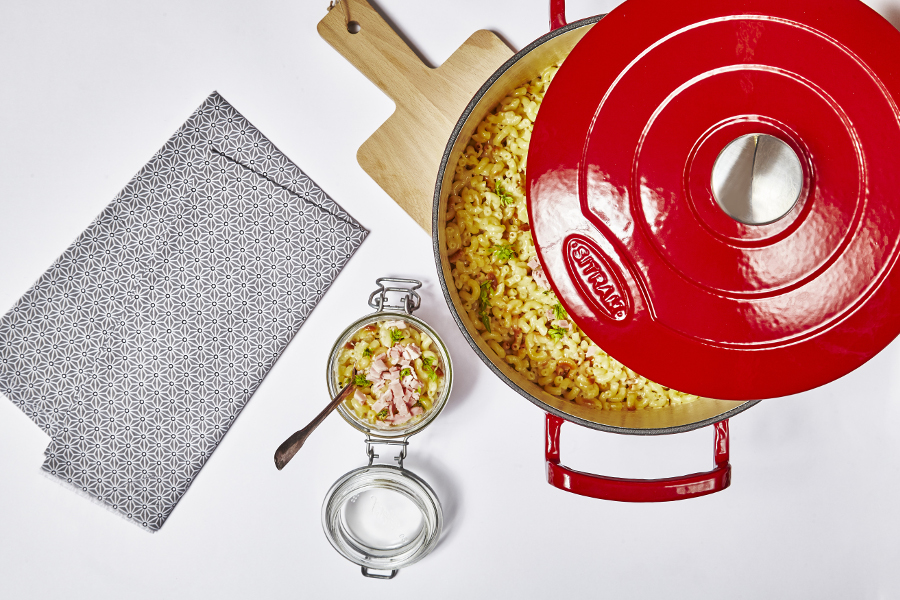 Elbow macaroni with ham
Savory recipes
Spring
Summer
Fall
Winter
Under 30 minutes
Easy
Casserole
Cocotte en fonte
Method
Prepare the stock: In a saucepan, boil 1 liter (4 and 1/4 cups) of water and add the cube of chicken stock. Stir.
Heat the butter in a saucepan or cast iron Dutch oven, then add the de-germed garlic clove, followed by the pasta.
Mix well so the macaroni are coated with the butter and garlic.
Add just enough of the stock to cover the pasta.
Once the stock is absorbed, gradually add the remaining stock and cook for 8 minutes, stirring continuously.
During this time, cut the 4 slices of ham into small cubes.
Add ¾ of the ham, the finely chopped chives, the liquid cream, the gruyere, and the Parmesan. Mix well.
Season as needed.
Arrange the pasta in bowls (or on plates) and top with the rest of the ham.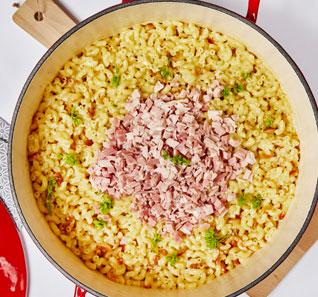 Ingredients
280 g (10 oz) homemade elbow macaroni
1 cube of chicken stock
4 slices of ham
1 clove of garlic
25 cl (1 cup) liquid cream
50 g (3 and 1/2 tbsp) butter
1 tbsp Parmesan
125 g (4.4 oz) shredded Gruyere cheese
1 bunch of chives
Salt and pepper
Utensils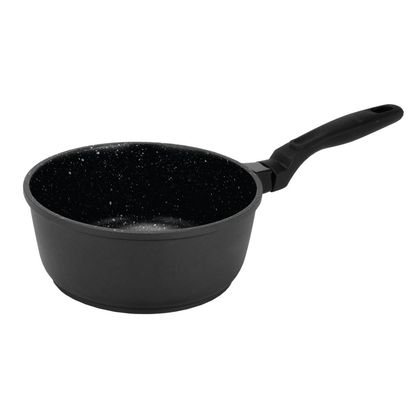 Why use a saucepan?
Sitram saucepans are versatile utensils fit for many preparations (soups, pasta, rice and sauces to name a few)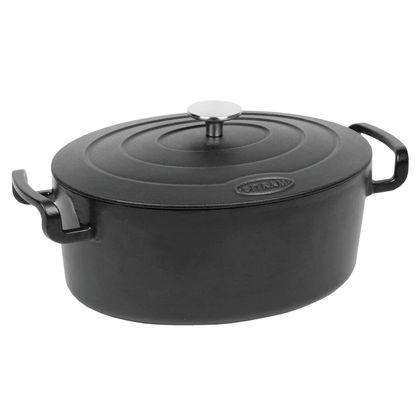 Why cook in a Dutch Oven?
Dutch ovens are ideal for slow cooked, simmered dishes. You can use the in the oven as well as the stovetop, and they will keep your meal warm when served at table.
Other recipes for you
Here are some recipes you might also like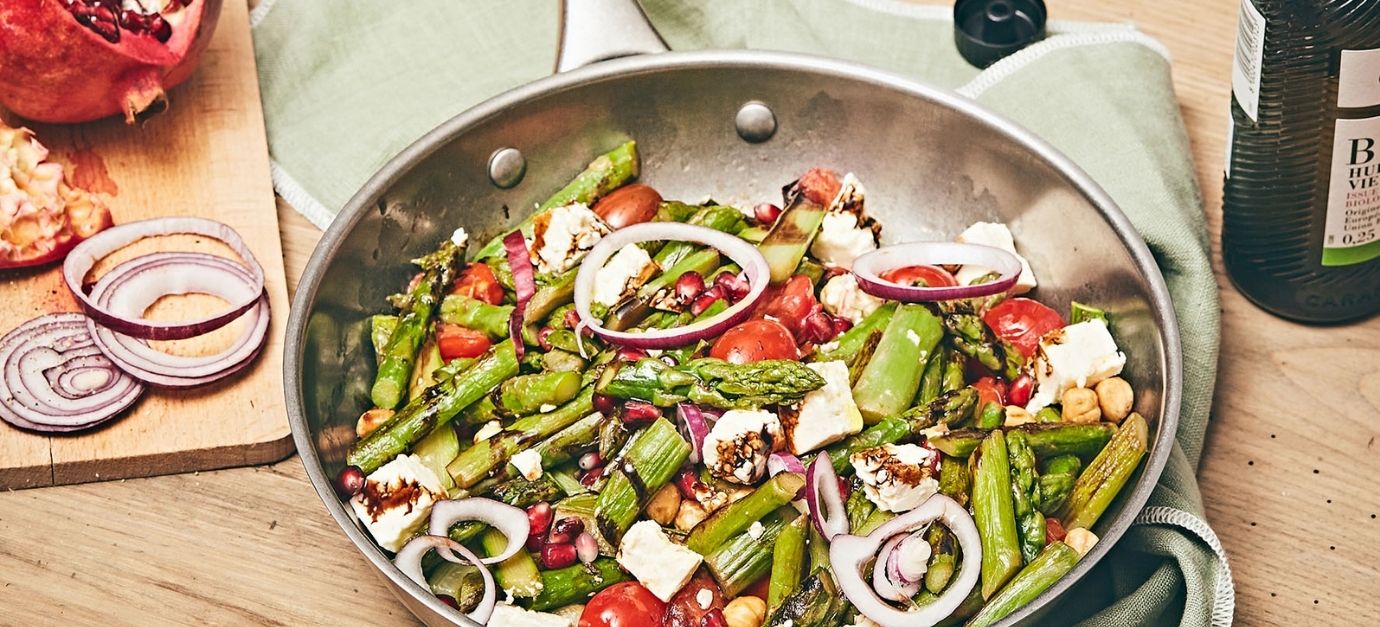 Sautéed asparagus salad with hazelnuts, feta cheese, pomegranate,…
A gourmet salad with a crunch!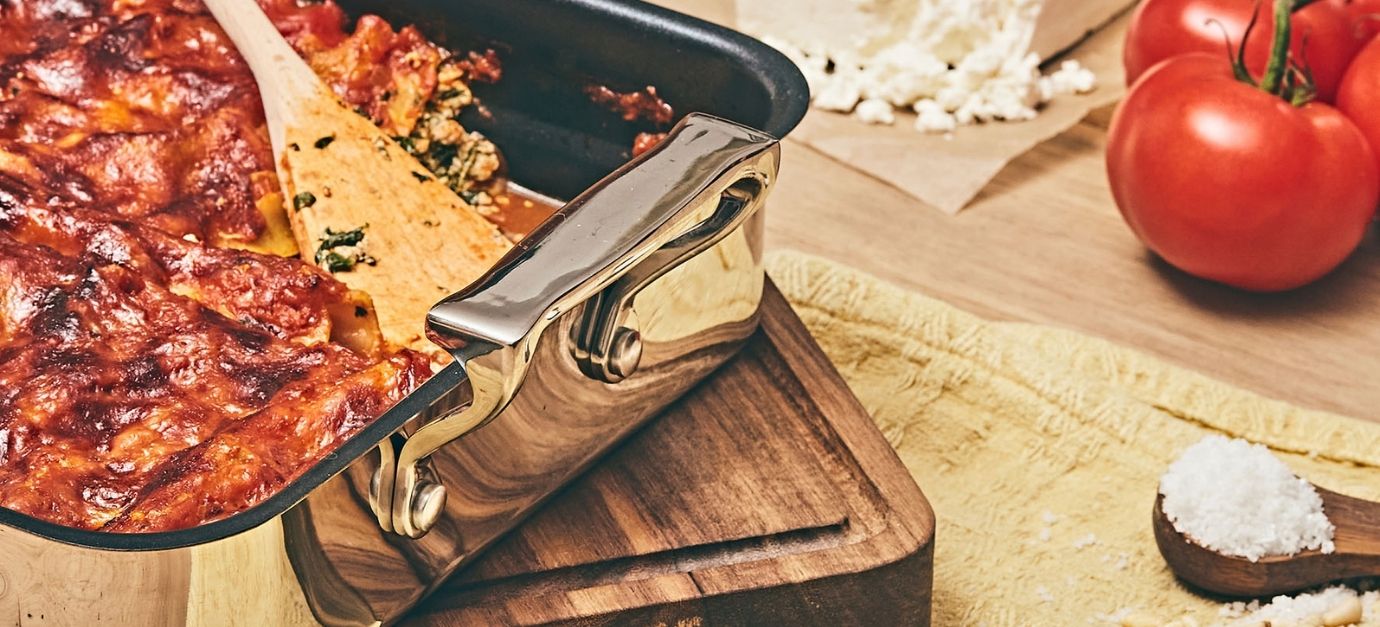 Cannelloni au gratin with veal, spinach, feta, and ricotta
The perfect recipe for cozy evenings!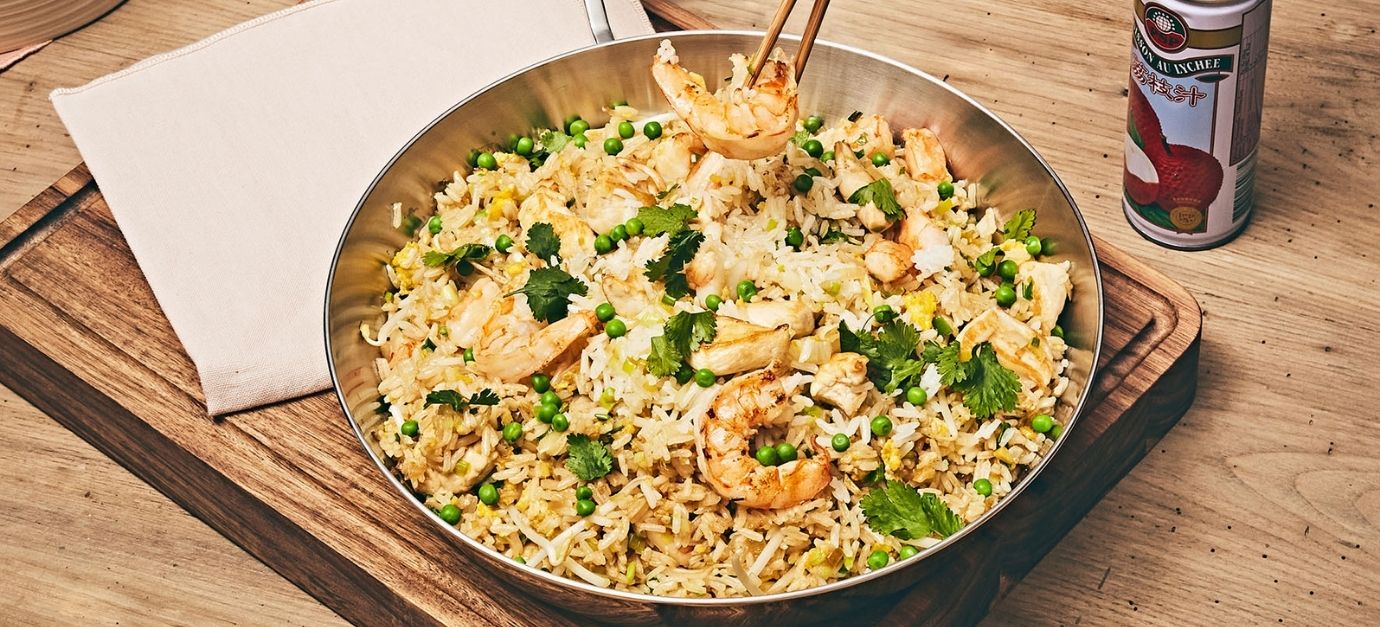 Cantonese rice with shrimp and chicken
A delicious recipe to share!