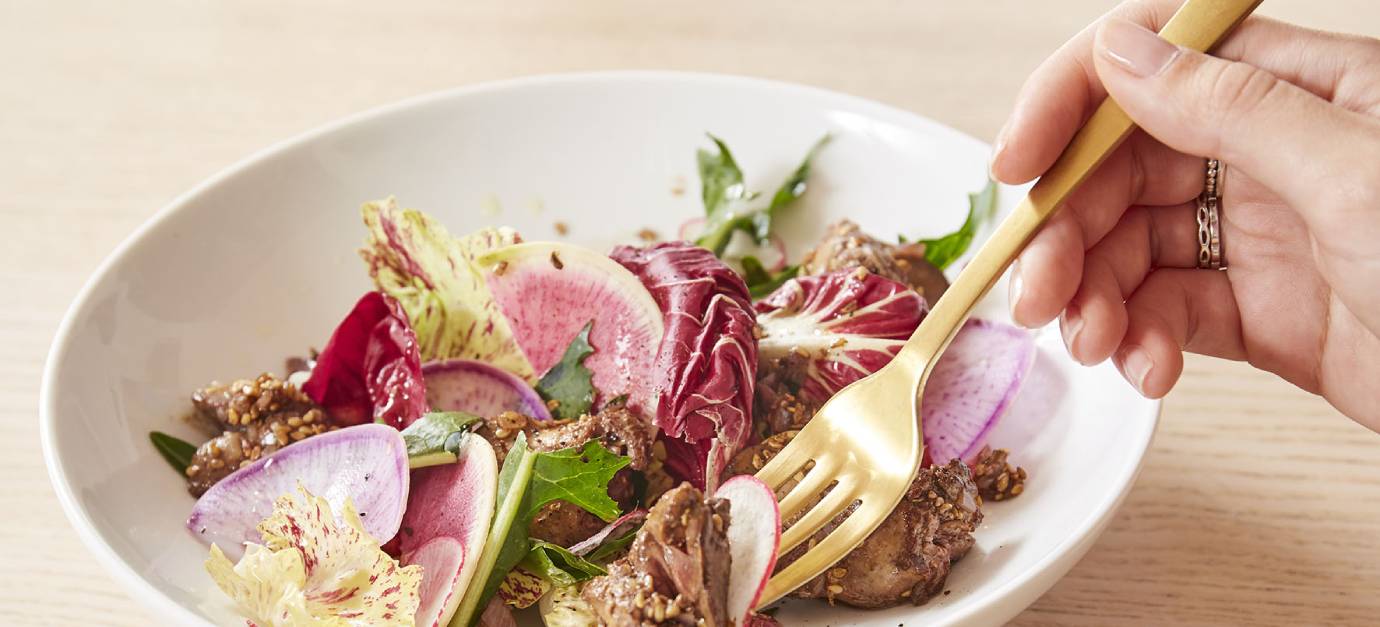 Mixed salad with chicken livers and pomegranate
Savory recipes
Spring
Summer
Fall
Winter
Under 30 minutes
Recette de fête
Medium difficulty
Poêle
Method
Wash the lettuces and greens separately, then dry them with a salad spinner
Peel the beetroot and radish, then cut them into thin slices with a mandolin
Use a knife to peel an orange down to the pulp, then divide it into segments
Make the vinaigrette
Deseed the pomegranate
Sauté the chicken livers in an well heated pan with a little olive oil, and add the sesame seeds just before the livers are finished cooking
Set aside the livers and deglaze the pan with some vinegar
Season the lettuce and greens with the vinaigrette, then arrange in a soup dish with the beetroot, radish, and chicken livers
Just before serving, add the pomegranate seeds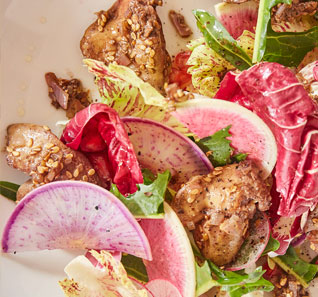 Ingredients
1 head of lettuce
1 red chicory
1 bunch of dandelion greens
1 raw beetroot
1 blue meat radish
1 pomegranate
200 g (7 oz) chicken livers
Vinaigrette
1 orange
Salt, pepper
1 tbsp balsamic vinegar
3 tbsp oil
1 tbsp sesame seeds
Utensil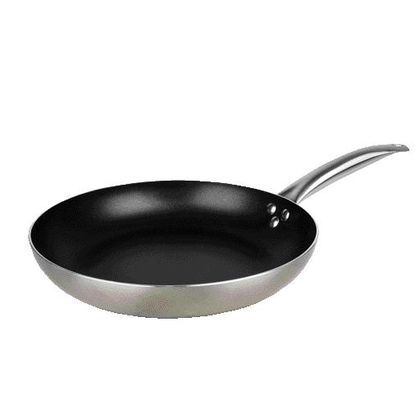 The benefits of cooking with a frying pan
With its round and shallow shape, this versatile utensil allows you to cook to your taste a variety of foods, from steaks to whole fish, burgers, meatballs, and all sorts of sauteed vegetables, pasta or cereals.
Other recipes for you
Here are some recipes you might also like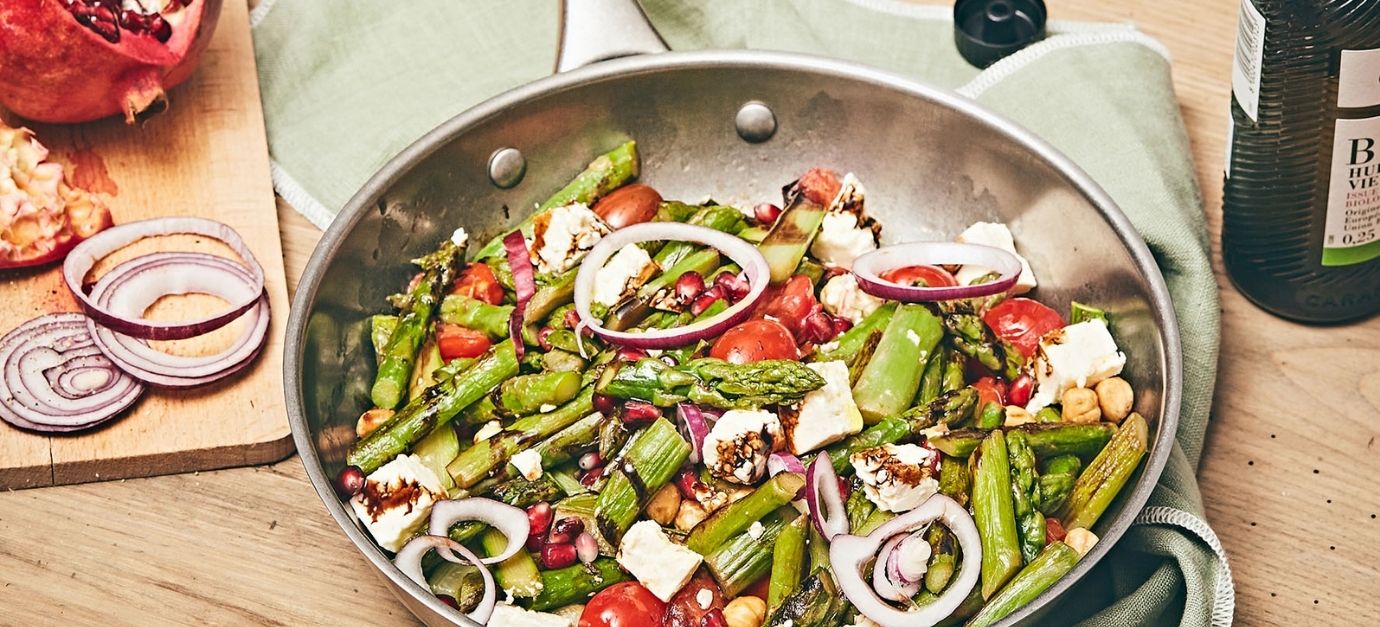 Sautéed asparagus salad with hazelnuts, feta cheese, pomegranate,…
A gourmet salad with a crunch!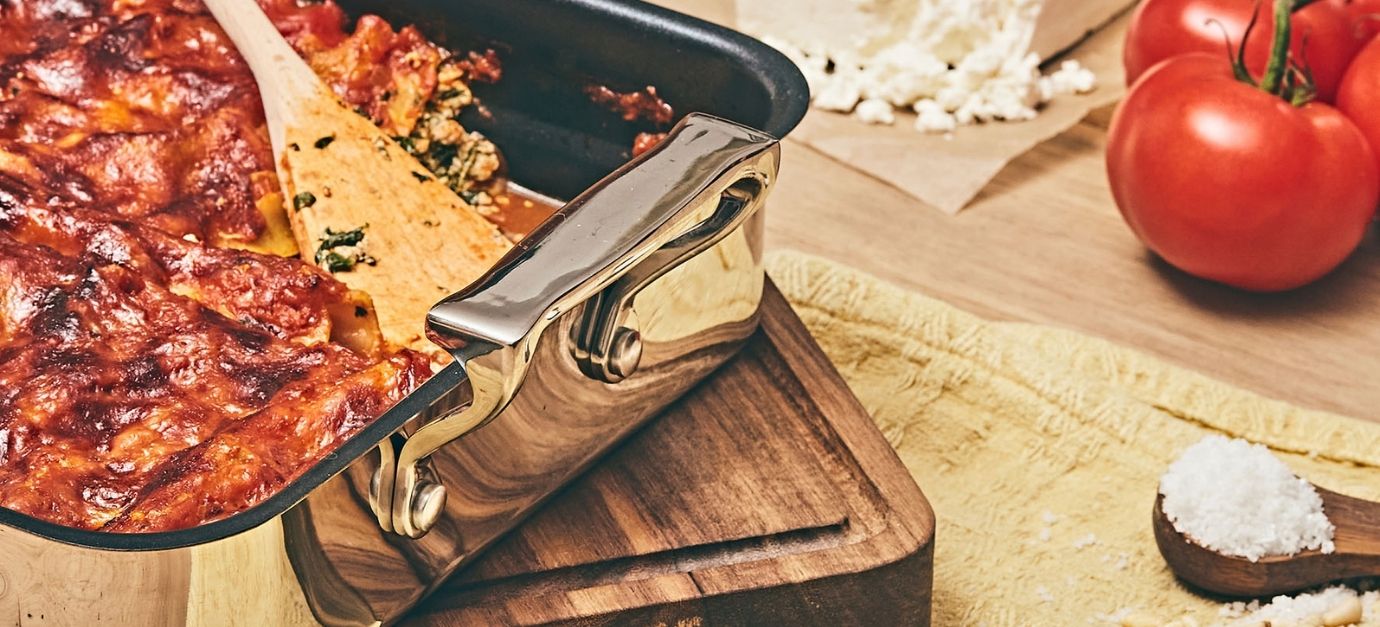 Cannelloni au gratin with veal, spinach, feta, and ricotta
The perfect recipe for cozy evenings!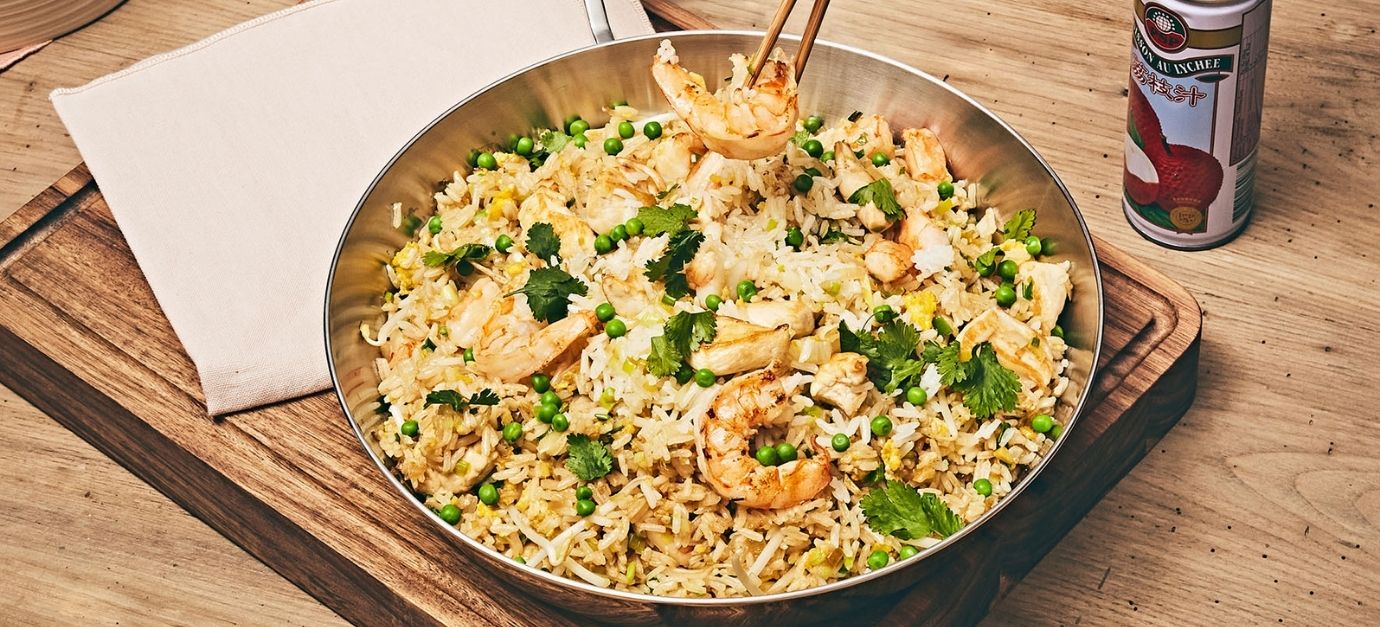 Cantonese rice with shrimp and chicken
A delicious recipe to share!