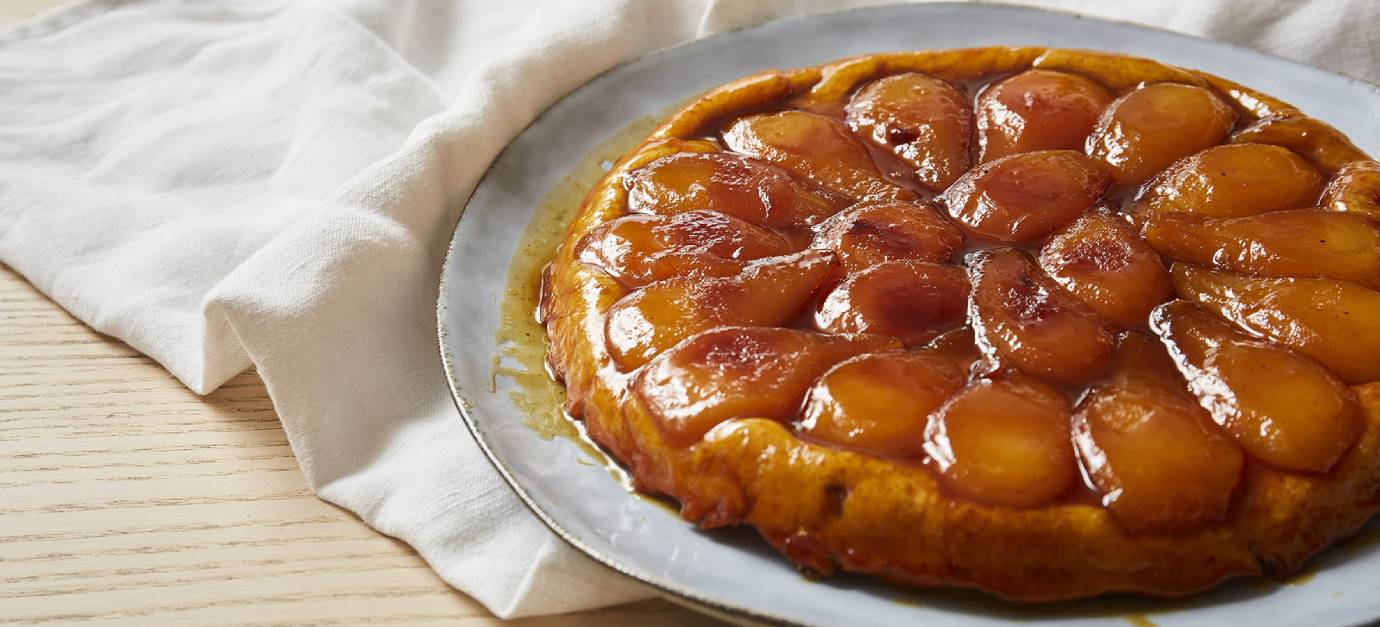 Pear Tarte Tatin
Sweet recipes
Fall
Winter
1+ hour
Easy
Poêle
Method
Mix all the ingredients except the egg and water in your food processor. When the mixture is smooth, add the water and knead (with the processor) for a few seconds.
Place the ball of dough in a freezer bag and let chill in the refrigerator for around an hour.
Preheat the oven to 210°C (410°F). In a stainless steel frying pan, cook the sugar with 3 spoonfuls of water until light brown.
Add the butter and remove from the heat, mix and then pour the caramel into your cake pan.
Peel and cut the pears into quarters, then arrange them very tightly together, rounded-side down, on the caramel.
Bake in the oven for 1 hour.
Remove the dough from the refrigerator and let sit at room temperature for 5 to 10 minutes.
Roll out the dough so it is around 2 cm (1 inch) bigger than the diameter of the pan.
Place the dough on top of the pears, press it into the sides of the cake pan, and bake for 20 minutes. Let the tarte cool, then remove it from the pan and invert it on a pie plate.
Serve with some fresh cream.
Ingredients
For the dough:
125 g (1 cup) flour
95 g (3.4 oz) butter
3 to 4 cl of water (2 to 3 tbsp) or ½ an egg
1 pinch of salt
For the fruits:
1.5 kg (3.3 lbs) pears
200 g (1 cup) superfine sugar
125 g (4.4 oz) salted butter
 
Fresh cream for serving
Utensil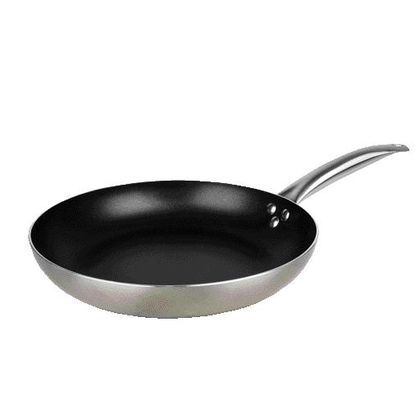 The benefits of cooking with a frying pan
With its round and shallow shape, this versatile utensil allows you to cook to your taste a variety of foods, from steaks to whole fish, burgers, meatballs, and all sorts of sauteed vegetables, pasta or cereals.
Other recipes for you
Here are some recipes you might also like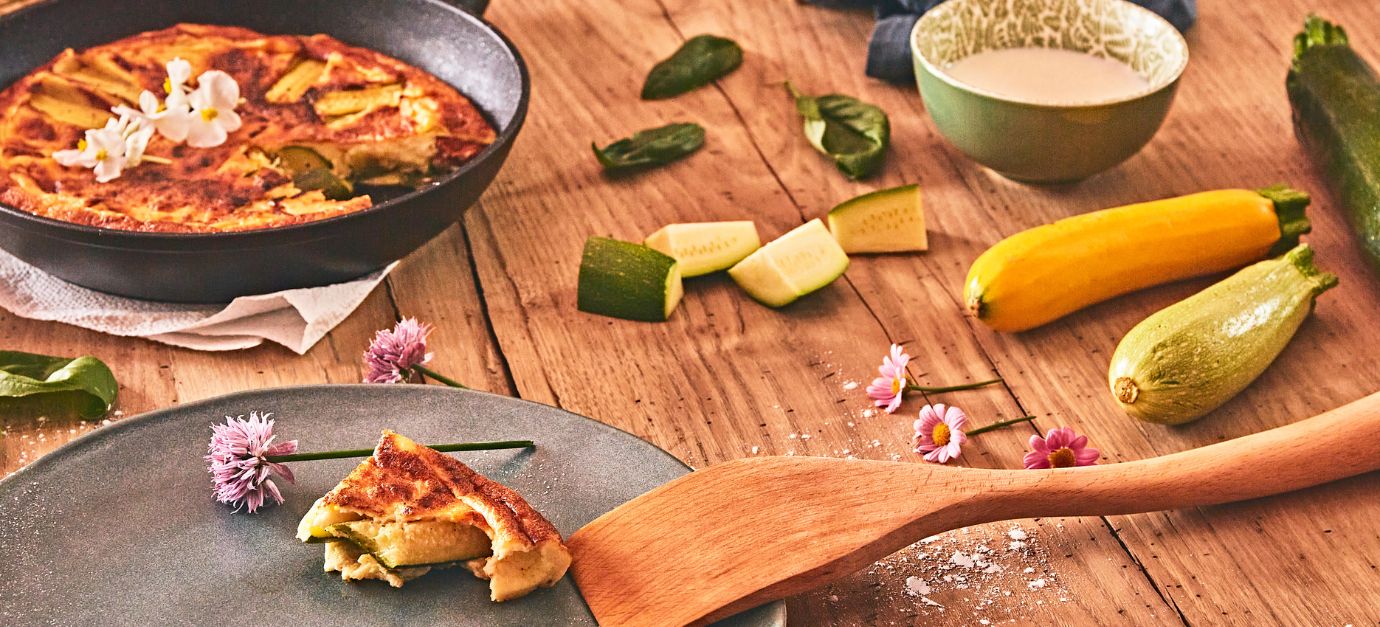 Pan-fried zucchini clafoutis
Easy, no-bake zucchini clafoutis.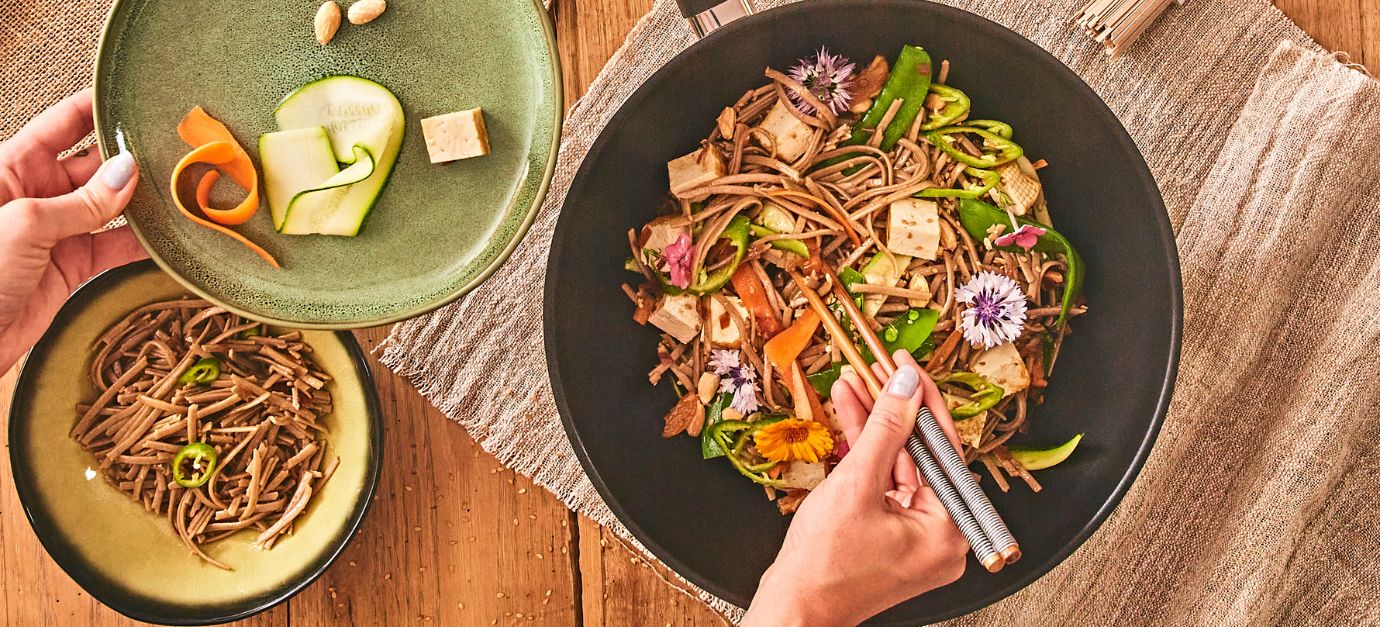 Soba noodle salad with grilled tofu
A colorful vegetarian salad with soba noodles, seasonal vegetable…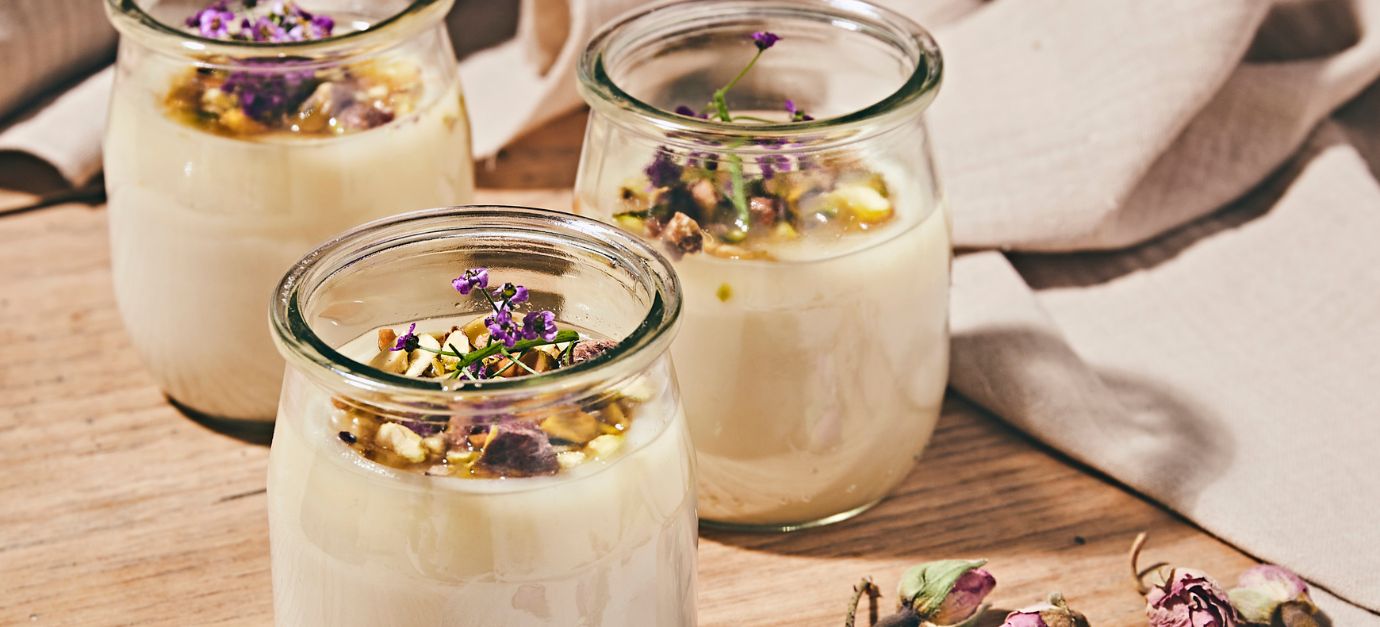 Delicious Lebanese flan with hints of pistachio and orange blosso…