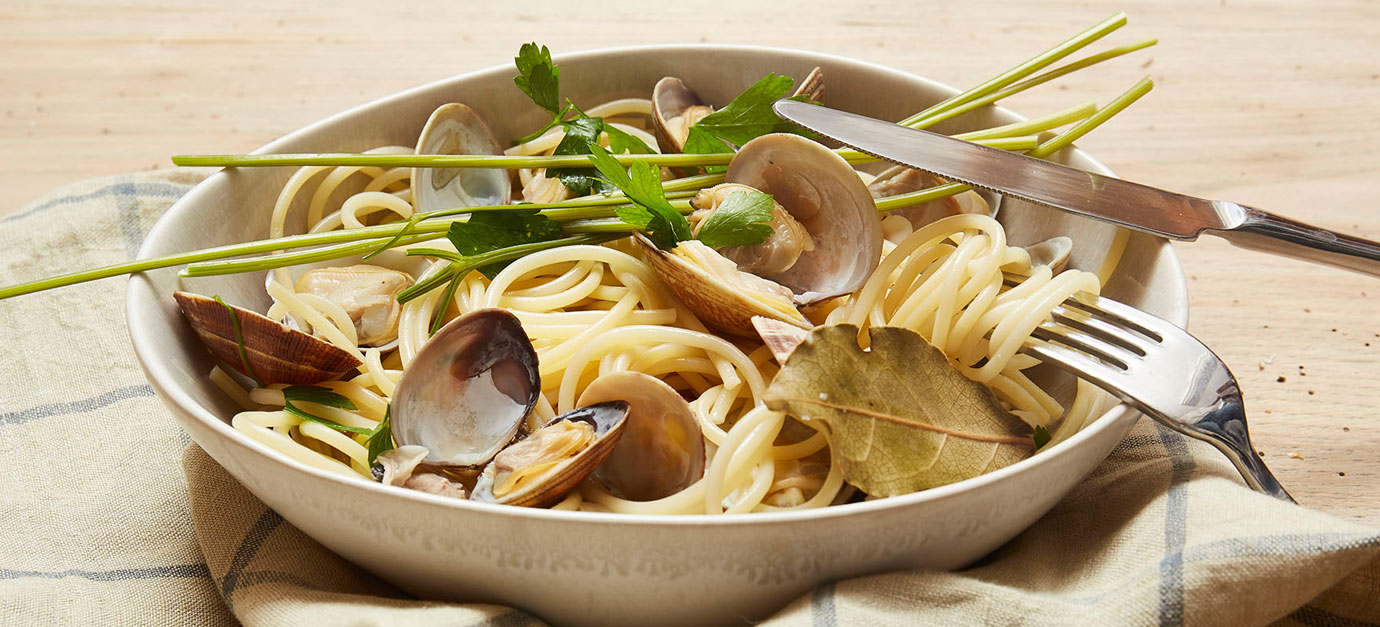 Spaghetti with clams
Savory recipes
Spring
Summer
Fall
Winter
Under 30 minutes
Easy
Poêle
Method
The clams:
Wash the clams thoroughly with plenty of water.
Cook in a covered frying pan with a drizzle of olive oil until the shells open.
Remove and set aside the clams.
Strain the cooking liquid through a fine sieve.
Peel, chop, and sweat the shallots, then add the minced garlic and a bay leaf.
Deglaze with white wine, reduce until dry, then drench with the sauce from the clams.
Reduce and season as needed.
The spaghetti:
Bring a large pot of water to a boil.
Cook the spaghetti for only half its usual cooking time, then use a skimmer to add it to the cooking liquid from the clams.
Add the parsley leaves, then cover them with a little water from the pot used to cook the spaghetti.
Add the clams and cook for one minute to incorporate them into the spaghetti.
Serve immediately.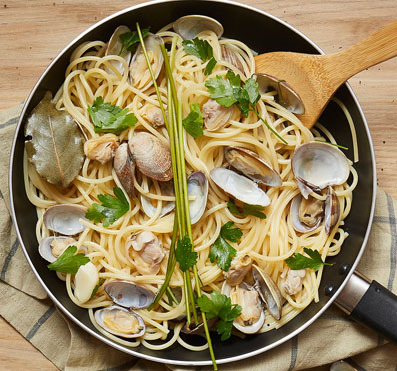 Ingredients
1 kg (2.2 lbs) clams
300 g (10.6 oz) spaghetti
100 g (1 cup) Parmesan cheese
1 shallot
10 cl (2/5 cup) white wine
1 bunch of parsley
2 cloves of garlic
8 tbsp olive oil
Fleur de sel
Utensil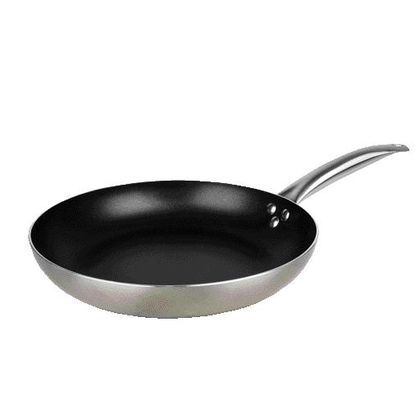 The benefits of cooking with a frying pan
With its round and shallow shape, this versatile utensil allows you to cook to your taste a variety of foods, from steaks to whole fish, burgers, meatballs, and all sorts of sauteed vegetables, pasta or cereals.
Other recipes for you
Here are some recipes you might also like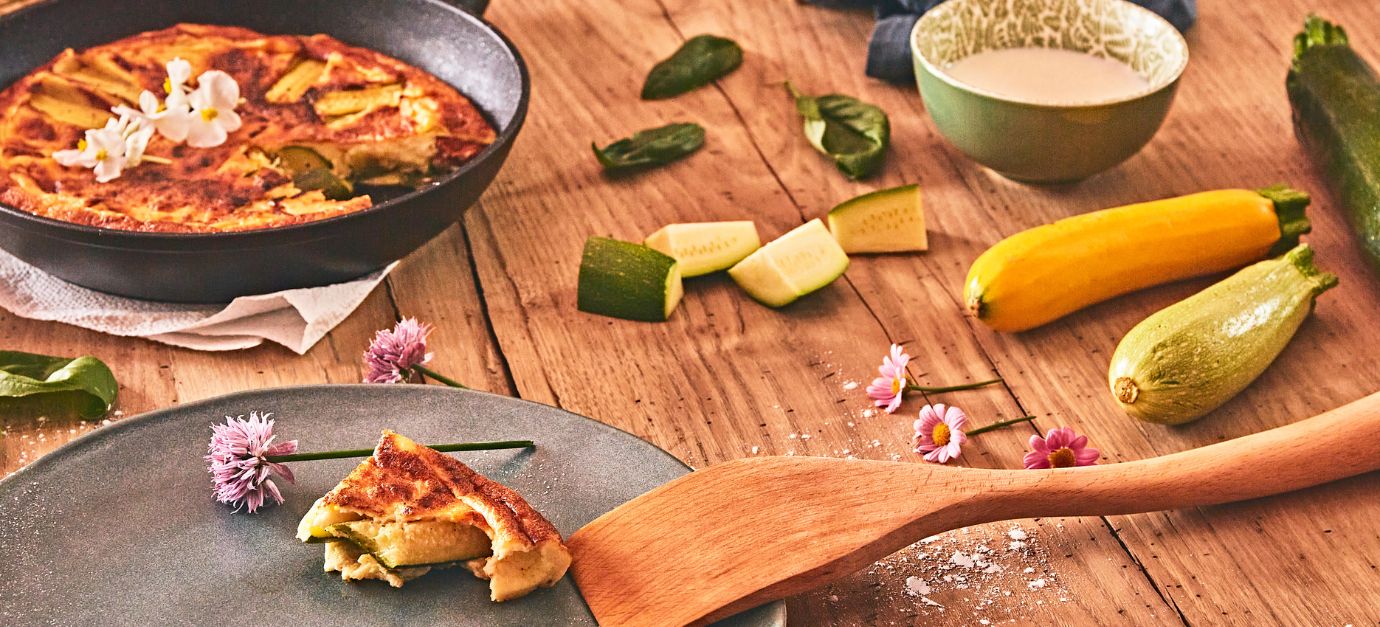 Pan-fried zucchini clafoutis
Easy, no-bake zucchini clafoutis.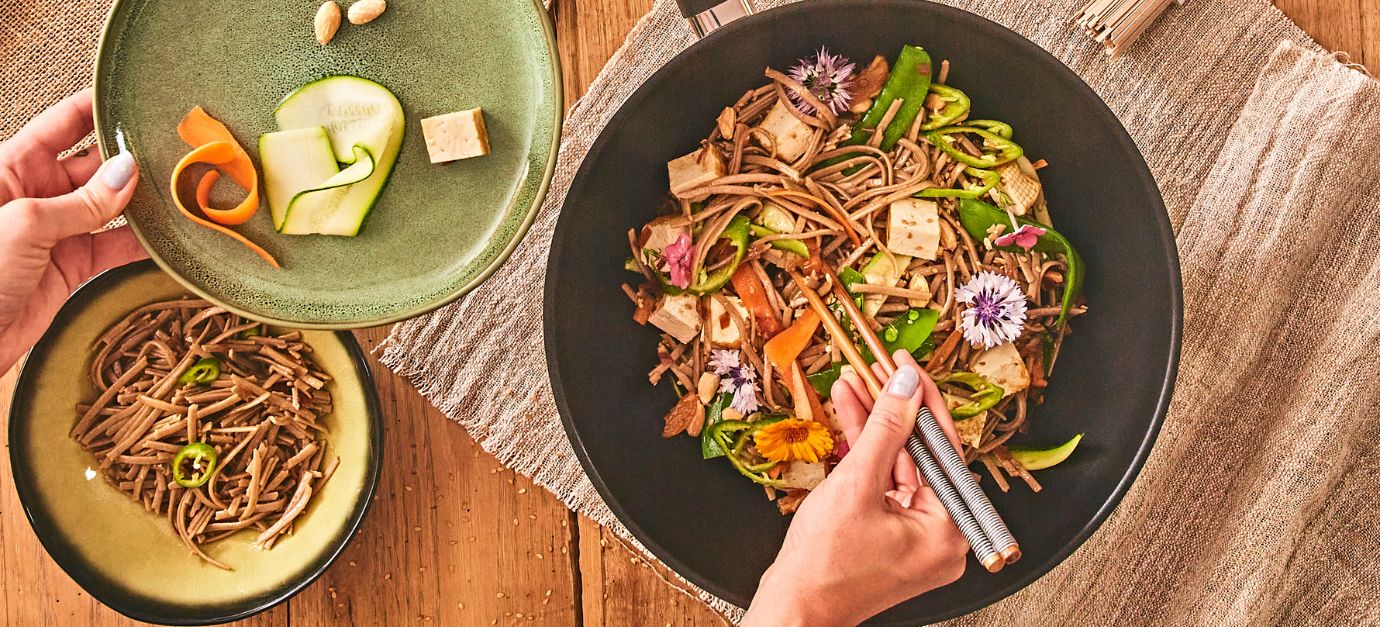 Soba noodle salad with grilled tofu
A colorful vegetarian salad with soba noodles, seasonal vegetable…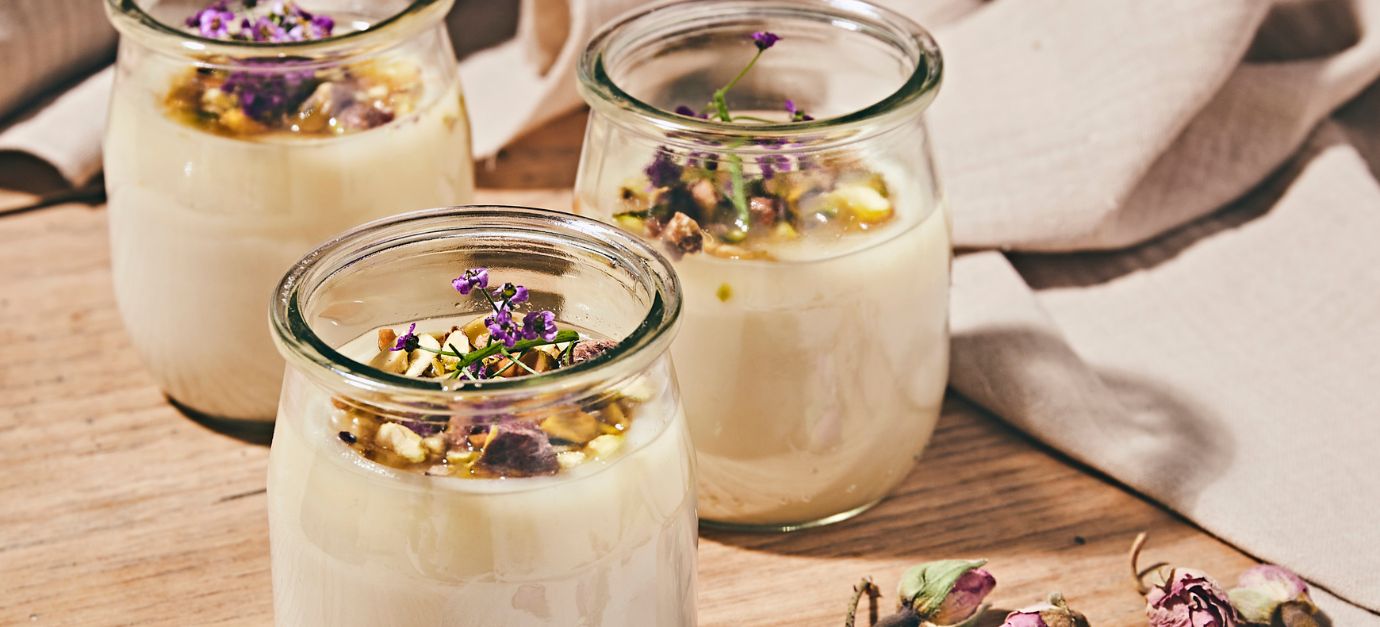 Delicious Lebanese flan with hints of pistachio and orange blosso…