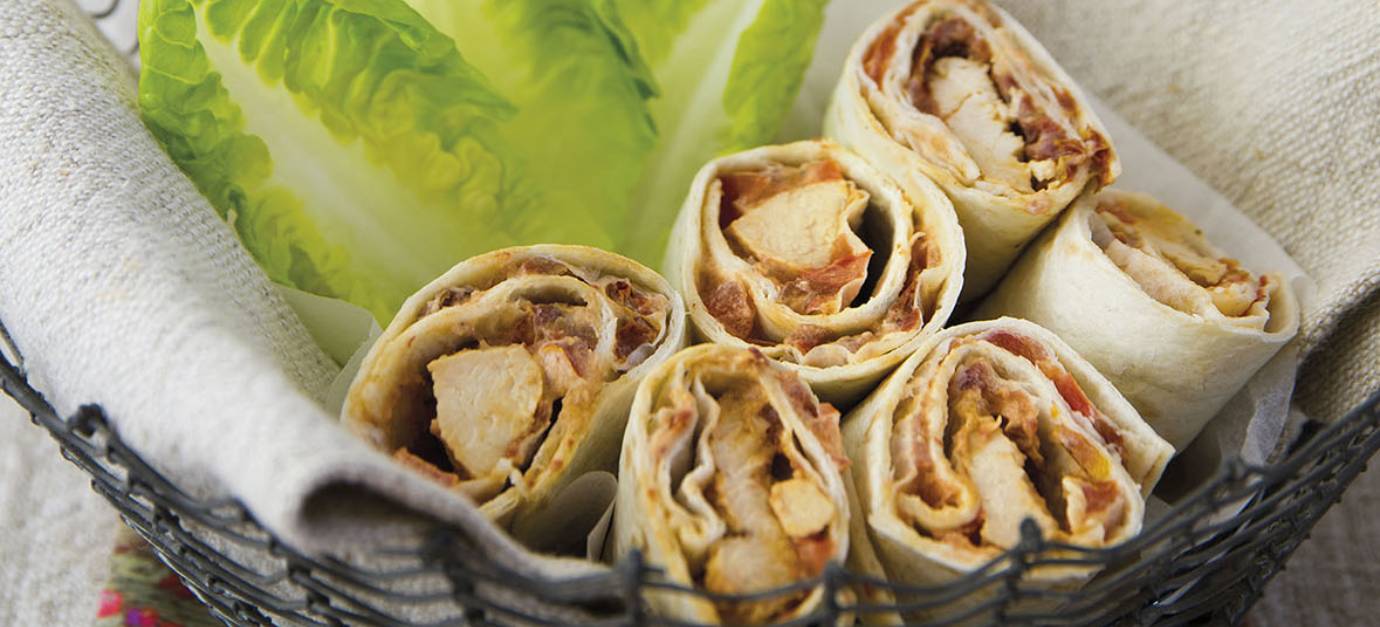 Steamed chicken wraps
Savory recipes
Spring
Summer
Fall
Winter
Under 30 minutes
Easy
Autocuiseur
Method
Cut the chicken breasts into thin strips
In a large bowl, mix the chicken with all the ingredients except the lettuce. Let marinate for 2 to 3 hours in the refrigerator.
Heat a drizzle of olive oil in the pressure cooker, brown each side of the chicken strips, then add the rest of the marinade
Close the lid with the regulator. When the steam starts to escape, lower the heat and cook for 4 minutes, shaking the cooker 2 or 3 times.
Once the chicken is cooked, remove the pressure cooker from the heat, depressurize it, open the lid, and let the chicken cool
Cut the tomatoes into dice, and combine them with the mayonnaise. 
Finishing:
On the tortilla wraps, place one or two lettuce leaves, the tomatoes in mayonnaise and
the chicken strips, then roll up the wraps and serve immediately.
Ingredients
6 tortillas
6 skinless chicken breasts
1 tbsp ginger
3 crushed garlic cloves
2 tbsp lemon juice
2 tsp ground coriander
2 tsp ground cumin
½ tsp garam masala
½ tsp chili powder
80 ml (1/3 cup) yogurt
2 tbsp tomato paste
6 lettuce leaves
Salt, pepper
Utensil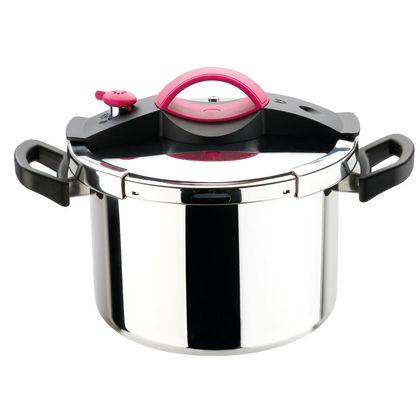 Why use a pressure cooker?
It's the perfect utensil for the busy and efficient cook. Thanks to its amazing speed you will save precious time for other activities...
Other recipes for you
Here are some recipes you might also like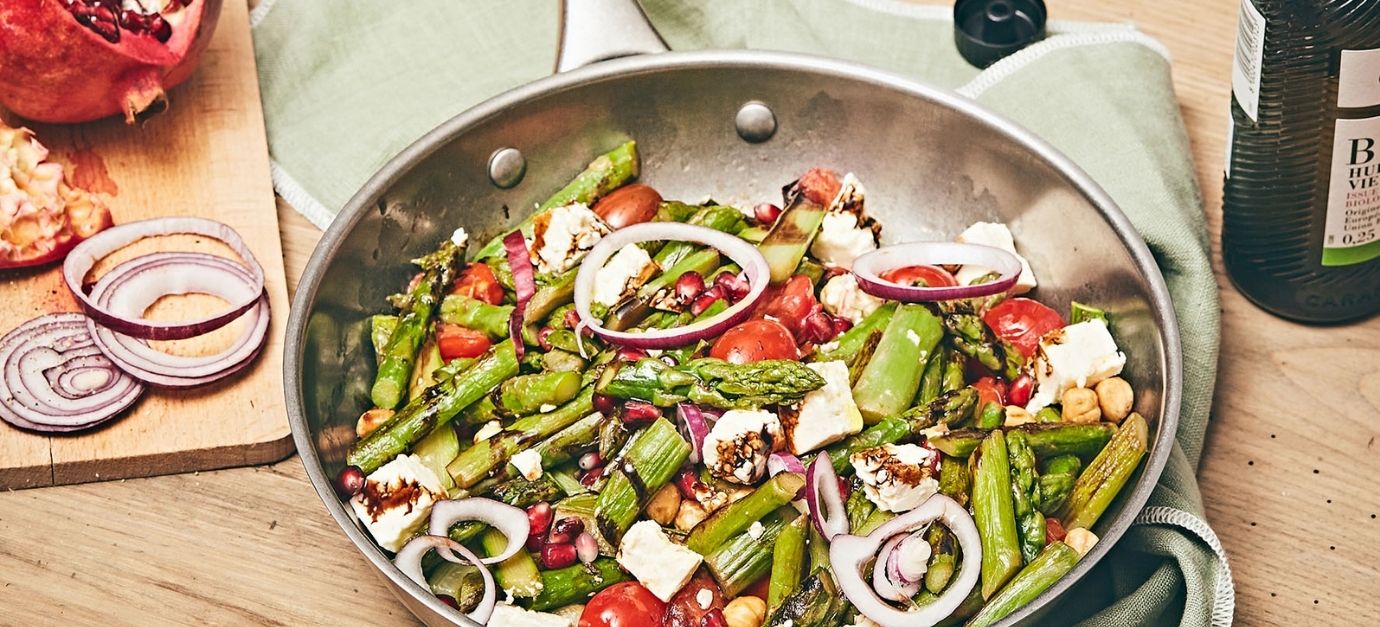 Sautéed asparagus salad with hazelnuts, feta cheese, pomegranate,…
A gourmet salad with a crunch!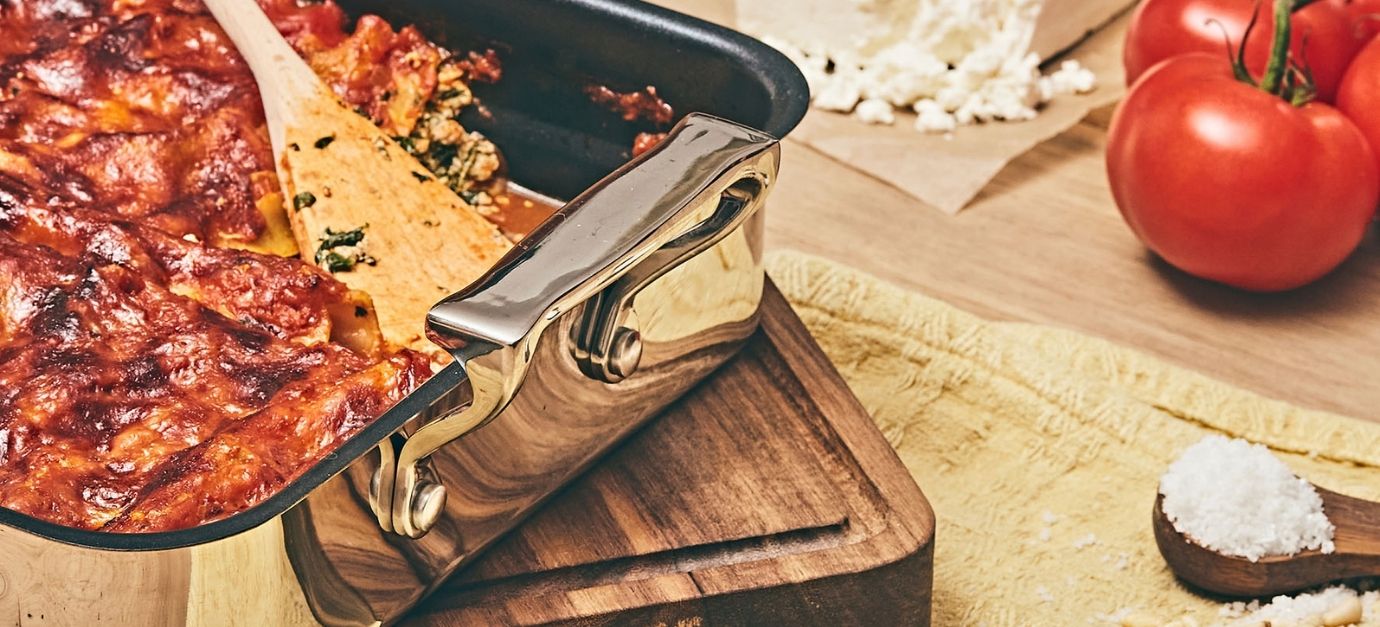 Cannelloni au gratin with veal, spinach, feta, and ricotta
The perfect recipe for cozy evenings!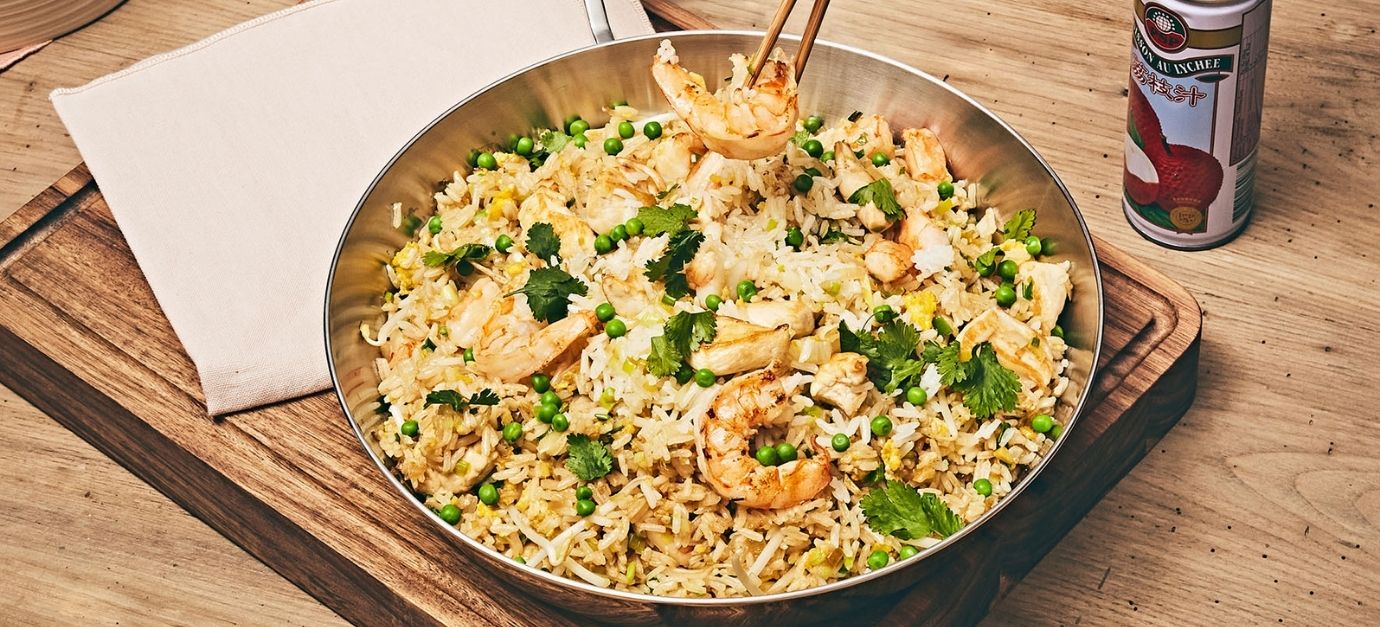 Cantonese rice with shrimp and chicken
A delicious recipe to share!