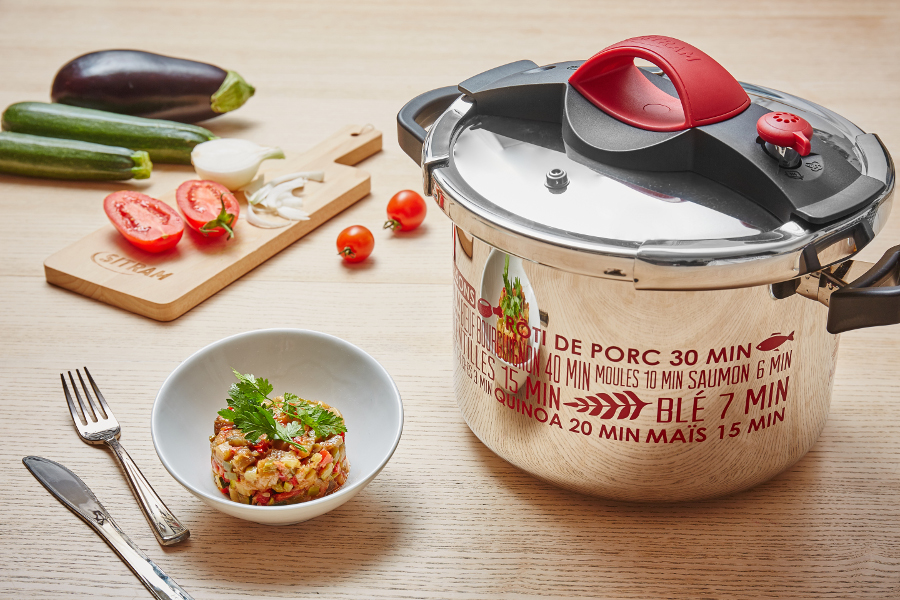 Summer ratatouille
Savory recipes
Summer
Fall
1+ hour
Vegan
Easy
Autocuiseur
Method
Wash the zucchini, eggplant, tomatoes, and peppers, then cut them into small cubes
Peel and chop the onions and garlic
Heat the olive oil in the pressure cooker and sweat the onions, garlic, and eggplant
Add the peppers and zucchini
After a few minutes, add the tomatoes, the bouquet garni, and 20 cl (4/5 cup) of water
Season with salt, pepper, sugar, and a pinch of Espelette pepper
Close the lid on the pressure cooker, insert the steam valve, and cook over high heat until the steam whistles
Lower the heat and continue cooking for 35 minutes
Remove the pressure cooker from the heat, remove the valve to release the steam, carefully open the cooker, then put it back on the stove without the lid for another 10 to 15 minutes
Season as needed
 
Ingredients
5 zucchini
4 eggplants
5 beefsteak tomatoes
2 red peppers
1 green pepper
2 onions
3 cloves of garlic
1 bouquet garni (thyme, bay leaf, parsley stalks, celery stalk)
Olive oil
Salt, pepper, sugar, Espelette pepper
20 cl (4/5 cup) water
A few basil leaves
Utensil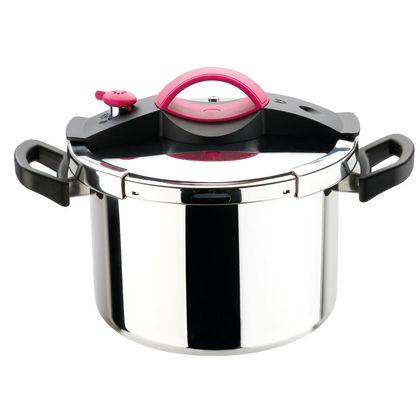 Why use a pressure cooker?
It's the perfect utensil for the busy and efficient cook. Thanks to its amazing speed you will save precious time for other activities...
Other recipes for you
Here are some recipes you might also like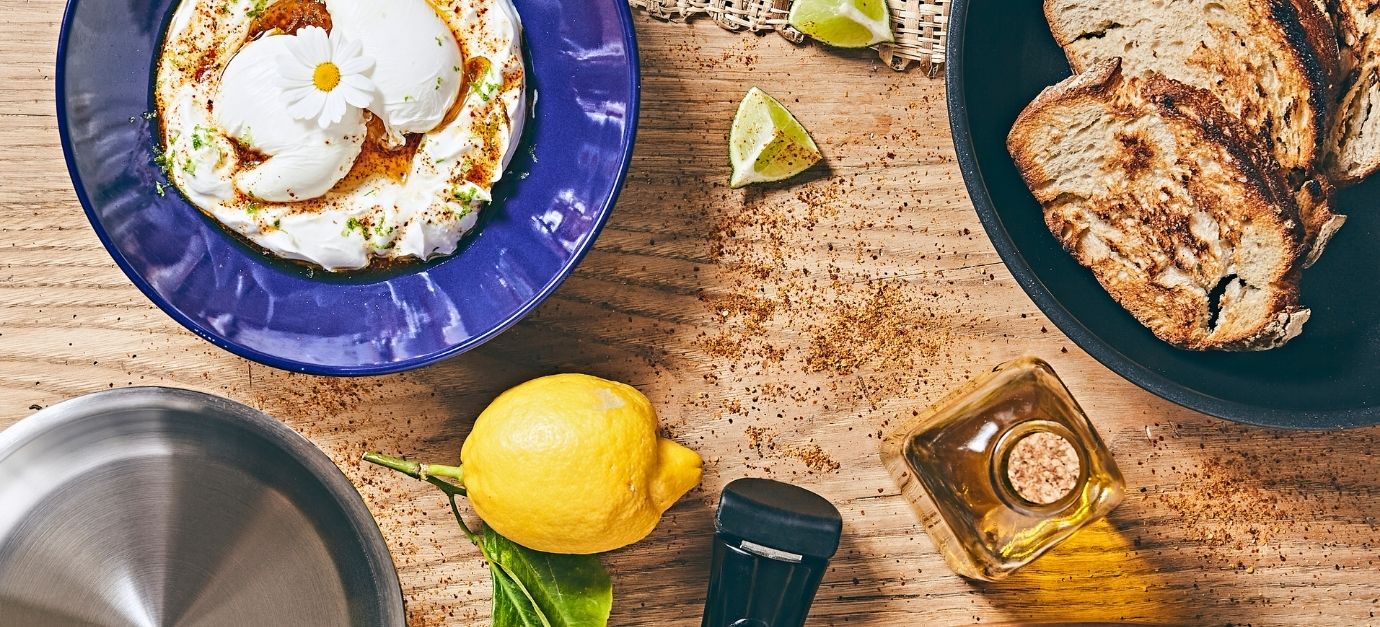 Gourmet eggs that are super easy to make!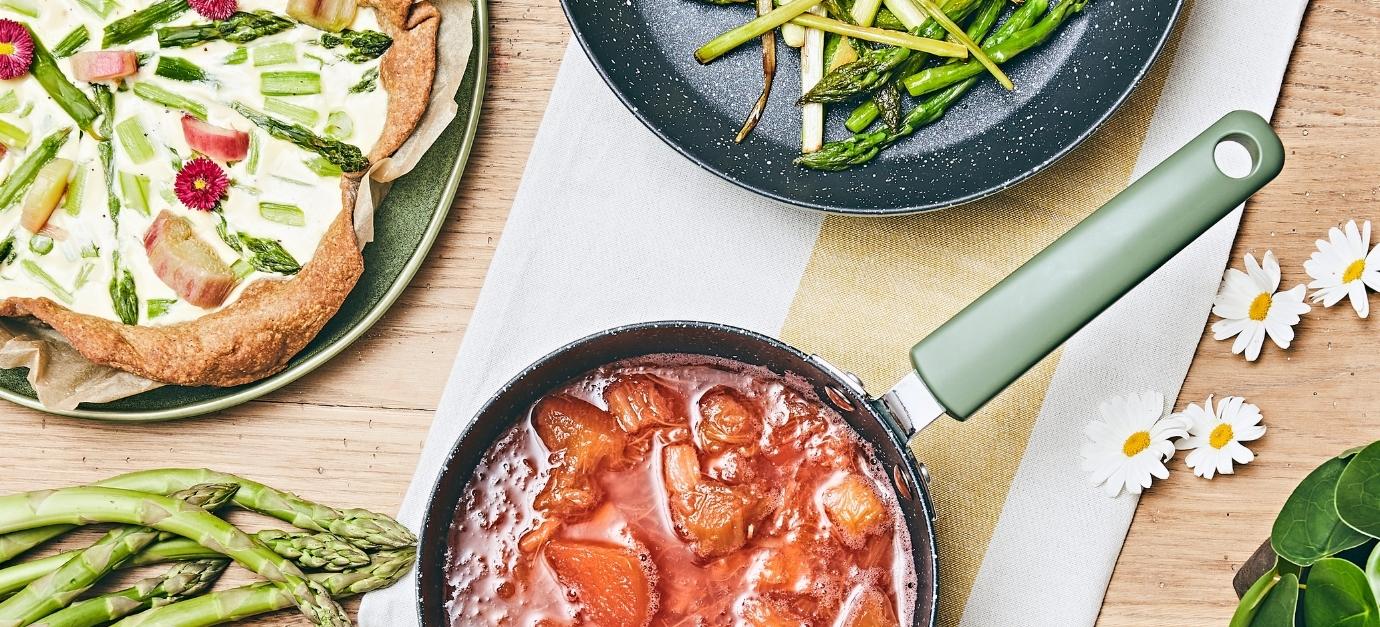 Rhubarb and green asparagus tart
A tart that'll surprise you with its unique flavors!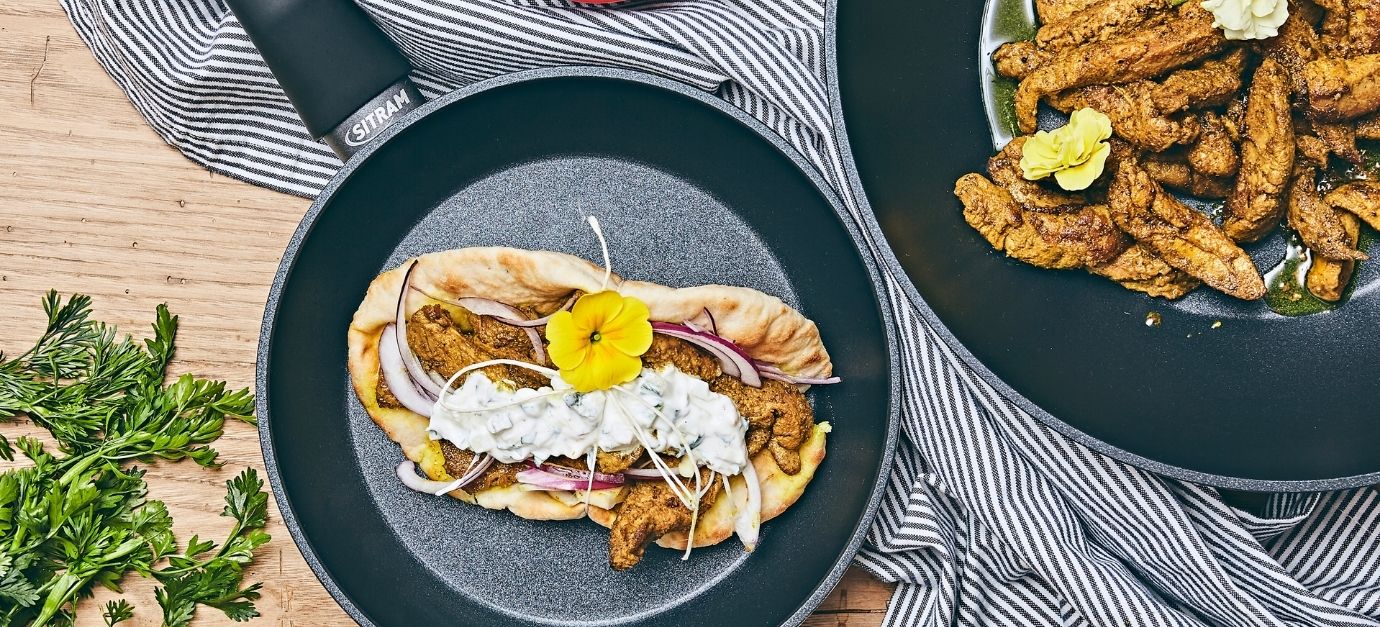 A new take on naan by our own Chef Pascale