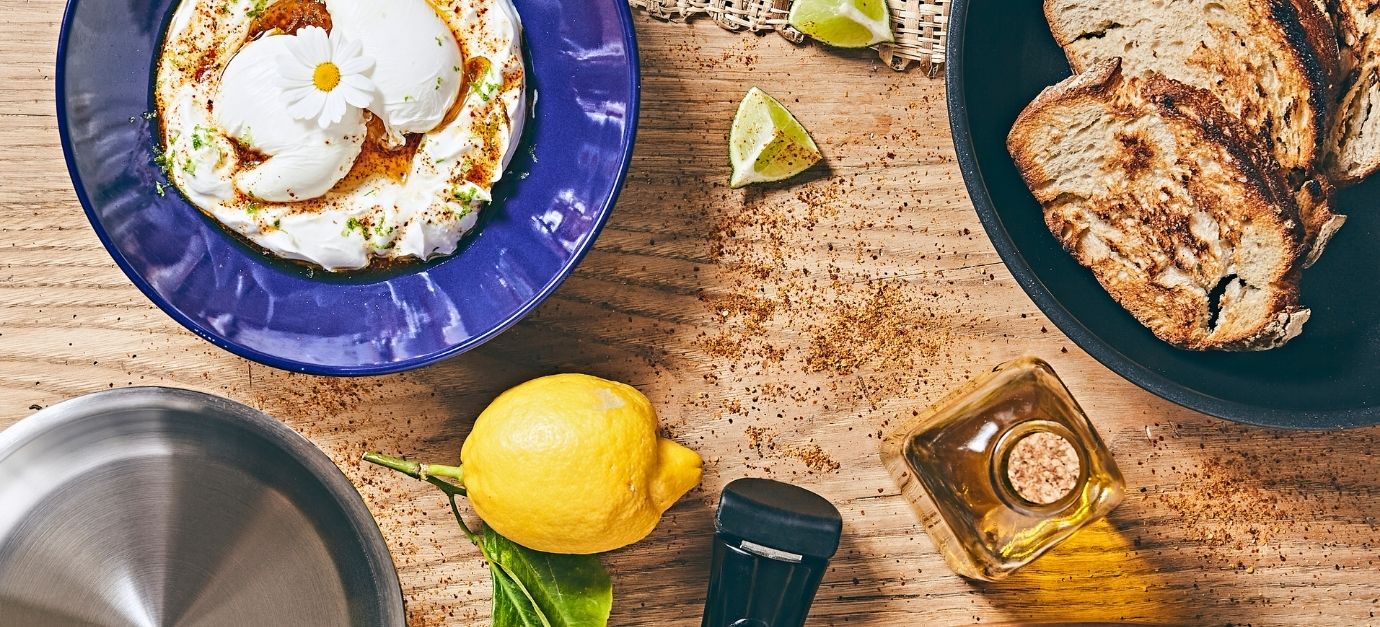 Turkish eggs
Savory recipes
Spring
Summer
Under 30 minutes
Végétarienne
Easy
Casserole
Poêle
Method
On the stove, simmer a pot of water.

Crack eggs into separate bowls (1 egg

per bowl)

Chop a clove of garlic and mix it with the yogurt, along with the salt and pepper and the lemon zest

In another bowl, mix the olive oil with the Espelette pepper

Toast the bread slices in a Sitram pan without fat

When the water is simmering, add the spoonful of vinegar and create a vortex with a fork. Place the eggs one after the other (one at a time) into the vortex.

Cook them for 6 minutes, then place them on absorbent paper. Cut off any straggling egg strands.

In a shallow dish, place a layer of yogurt, then place the two eggs in the center. Drizzle with the chilli oil, season with a bit of sea salt and a turn of the pepper mill, sprinkle with chopped herbs. Enjoy!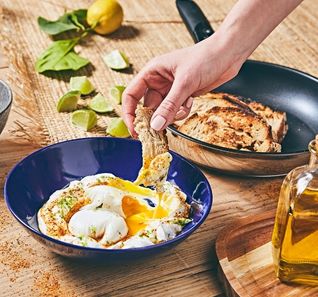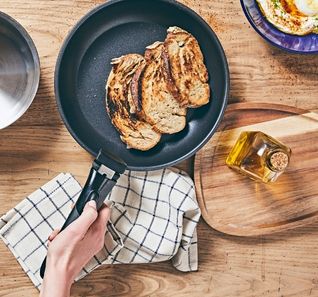 Ingredients
4 fresh eggs

1 spoonful white vinegar

250 g Greek yogurt

Zest from one lemon

1 clove garlic

3 tbsp olive oil

Espelette pepper

Bread slices

Chopped herbs (coriander, parsley, etc.)
Utensils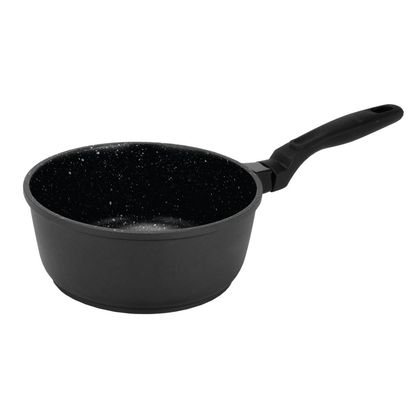 Why use a saucepan?
Sitram saucepans are versatile utensils fit for many preparations (soups, pasta, rice and sauces to name a few)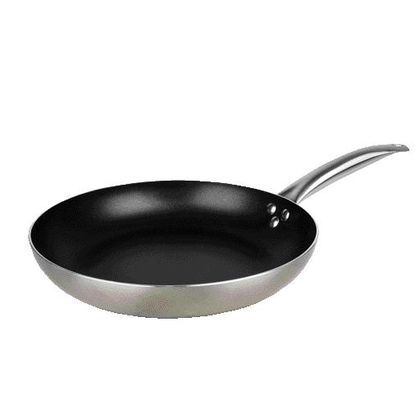 The benefits of cooking with a frying pan
With its round and shallow shape, this versatile utensil allows you to cook to your taste a variety of foods, from steaks to whole fish, burgers, meatballs, and all sorts of sauteed vegetables, pasta or cereals.
Other recipes for you
Here are some recipes you might also like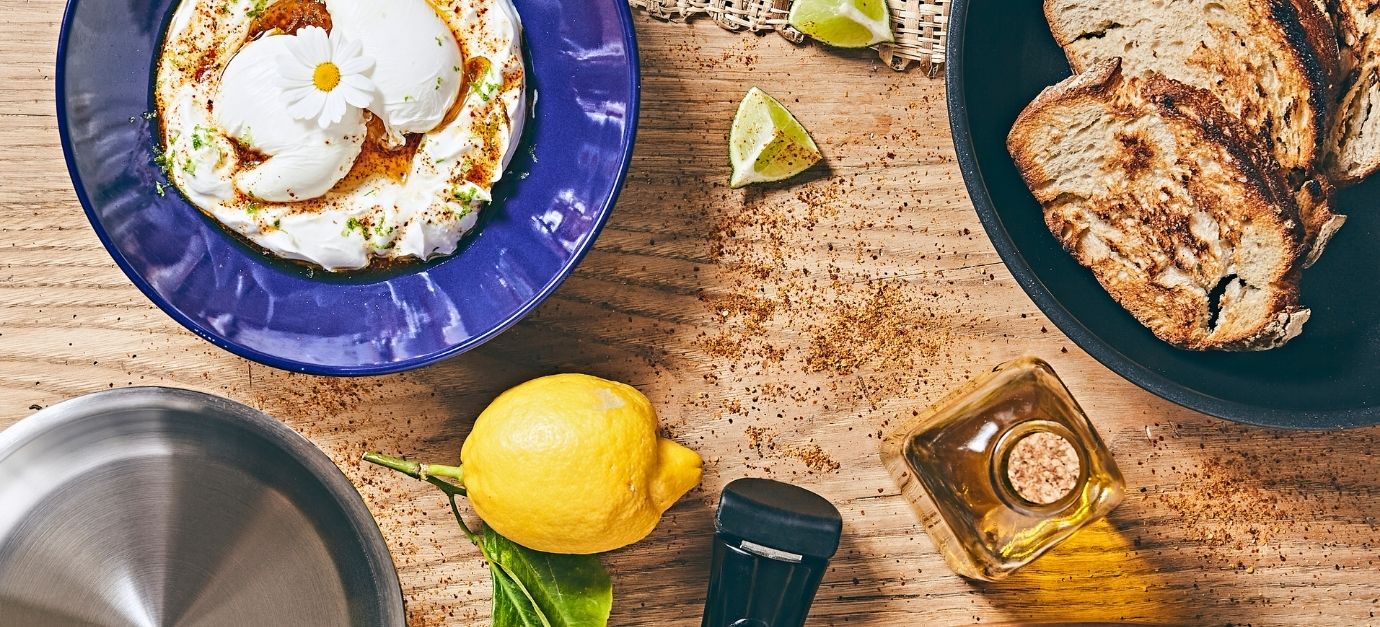 Gourmet eggs that are super easy to make!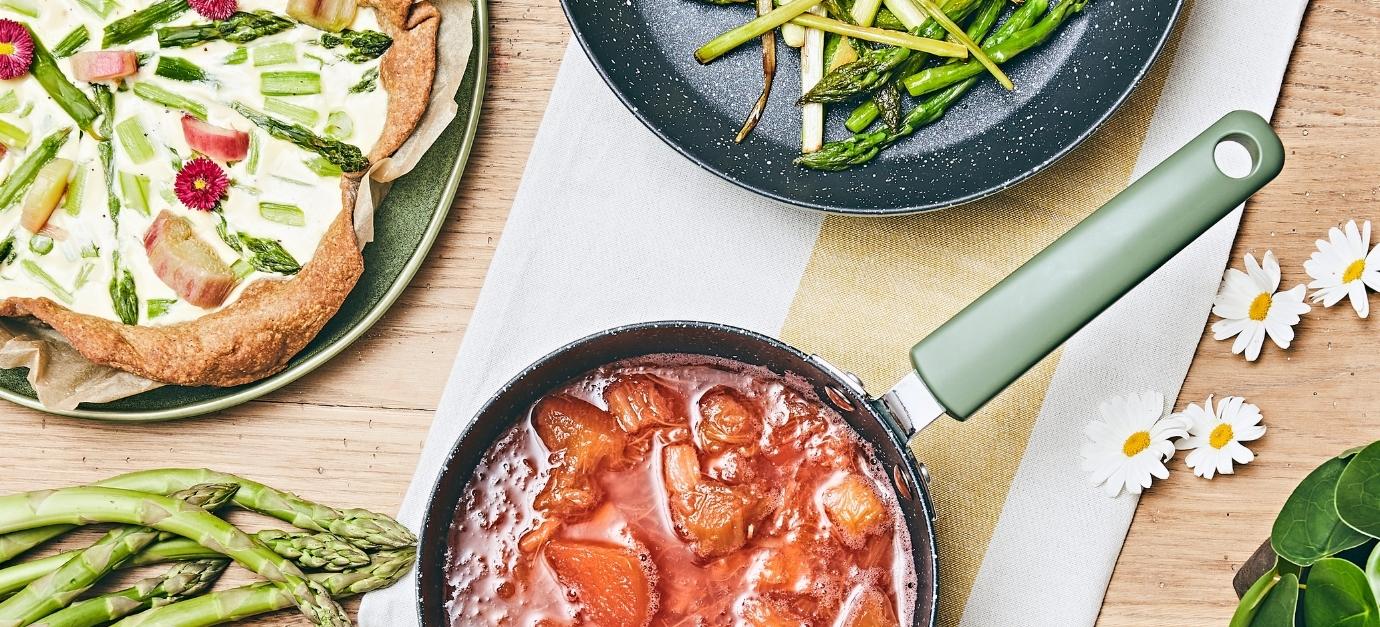 Rhubarb and green asparagus tart
A tart that'll surprise you with its unique flavors!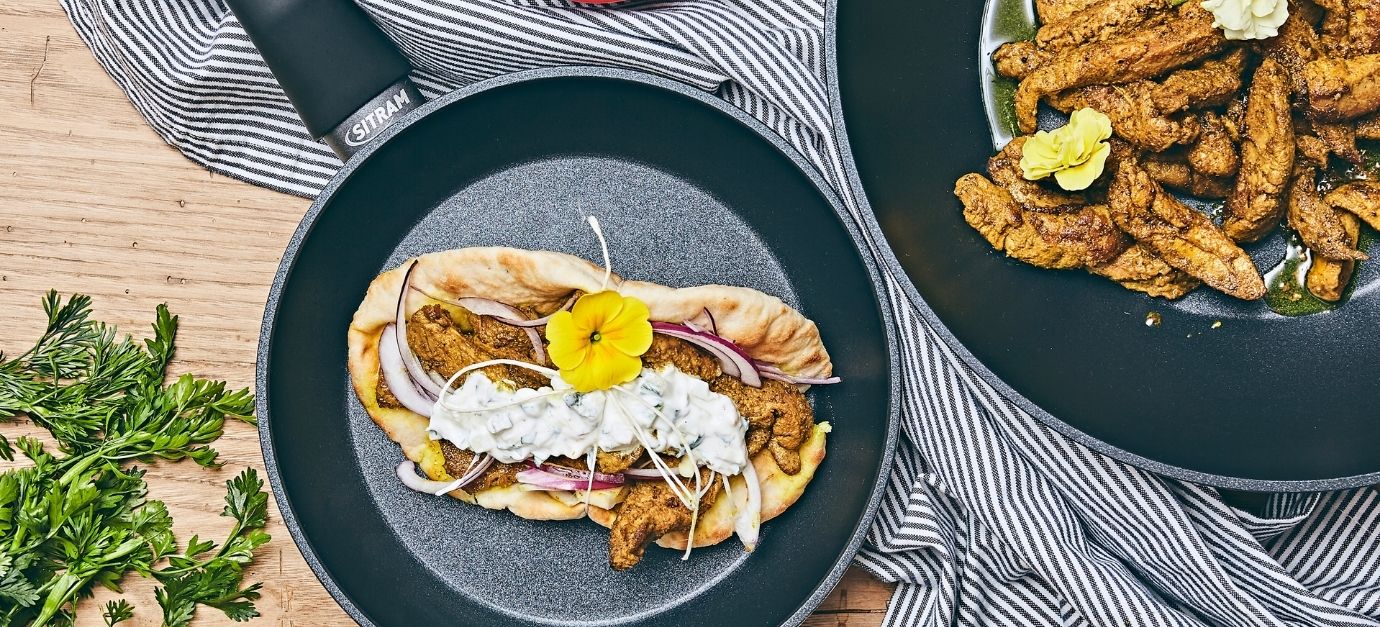 A new take on naan by our own Chef Pascale