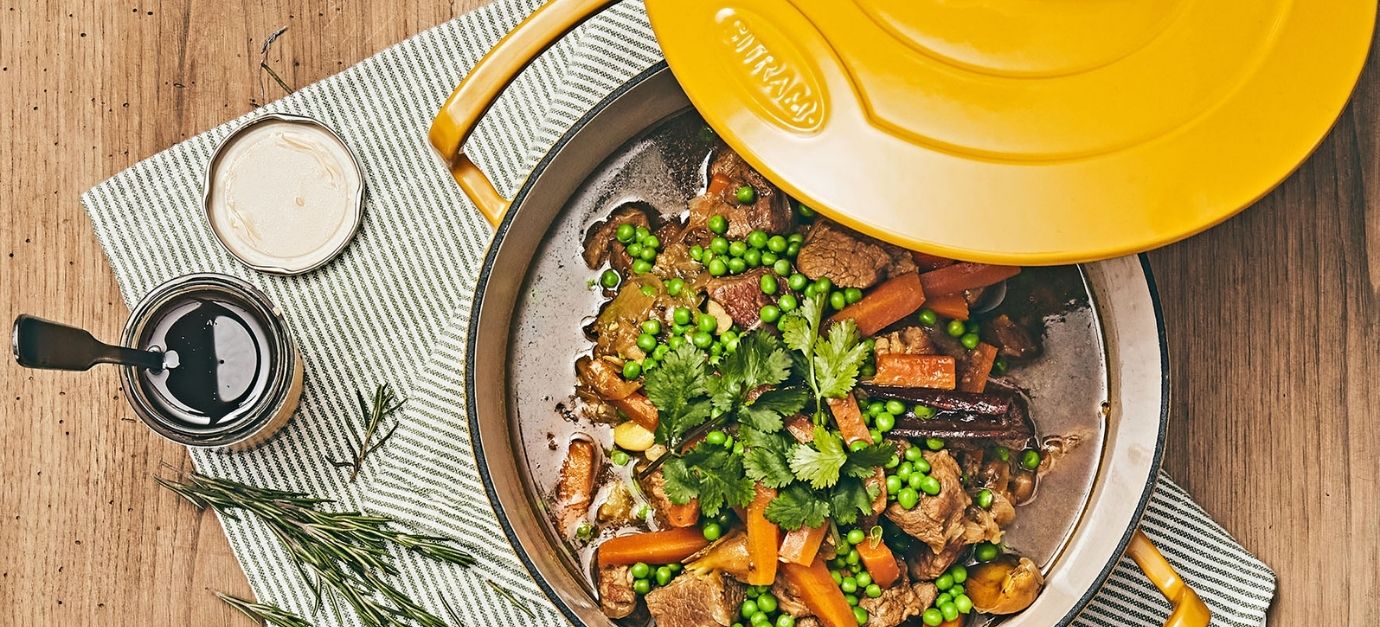 Veal tajine with peas and garlic
Savory recipes
Spring
1+ hour
Recette de fête
Easy
Cocotte en fonte
Cooking time
2 hours 20 minutes
Method
Peel and Julienne the carrots

Peel and chop the onions

Crush 4 unpeeled garlic cloves, keep the others intact to cook with their skin

Heat some oil in the Dutch oven and sear each side of the veal cubes, then set them aside

Lower the heat and add the onions, the carrots, all the garlic cloves, and the cumin

Add the veal cubes, drizzle with honey and let caramelize, then add the previously heated veal stock and the rosemary, cover, and cook for 2 hours

Cook the peas in salted boiling water, then strain and cool with cold tap water.

Add the peas after the meat is cooked

Season as needed.

Serve with quinoa or semolina.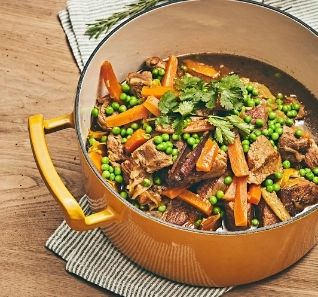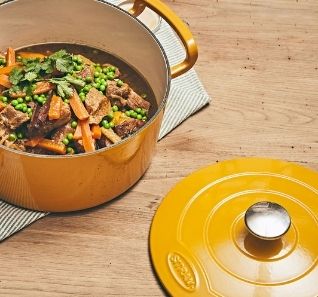 Ingredients
1 kg boneless veal shoulder, cut into large cubes

600 g fresh shelled peas

12 unpeeled garlic cloves

5 carrots

2 large yellow onions

80 g liquid honey

50 cl veal stock

½ sprig rosemary

5 g ground cumin
Utensil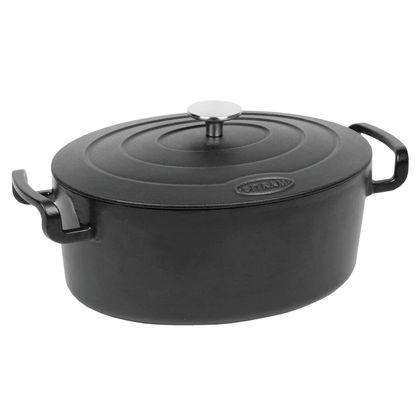 Why cook in a Dutch Oven?
Dutch ovens are ideal for slow cooked, simmered dishes. You can use the in the oven as well as the stovetop, and they will keep your meal warm when served at table.
Other recipes for you
Here are some recipes you might also like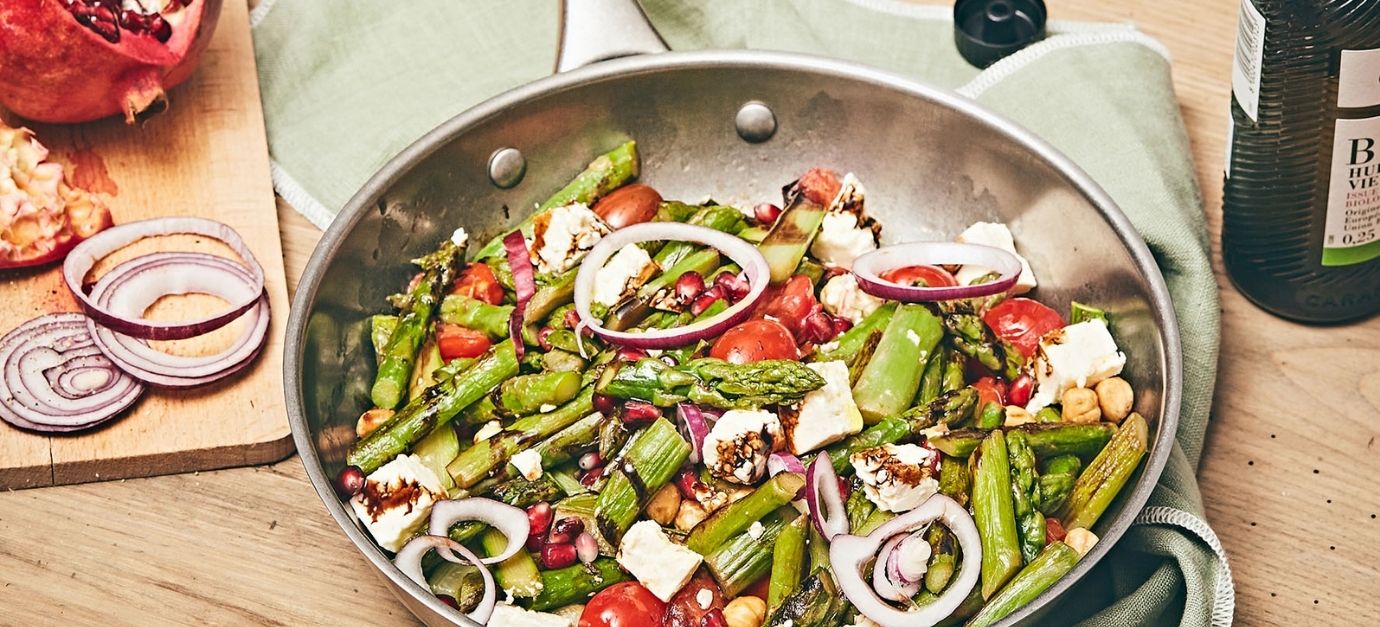 Sautéed asparagus salad with hazelnuts, feta cheese, pomegranate,…
A gourmet salad with a crunch!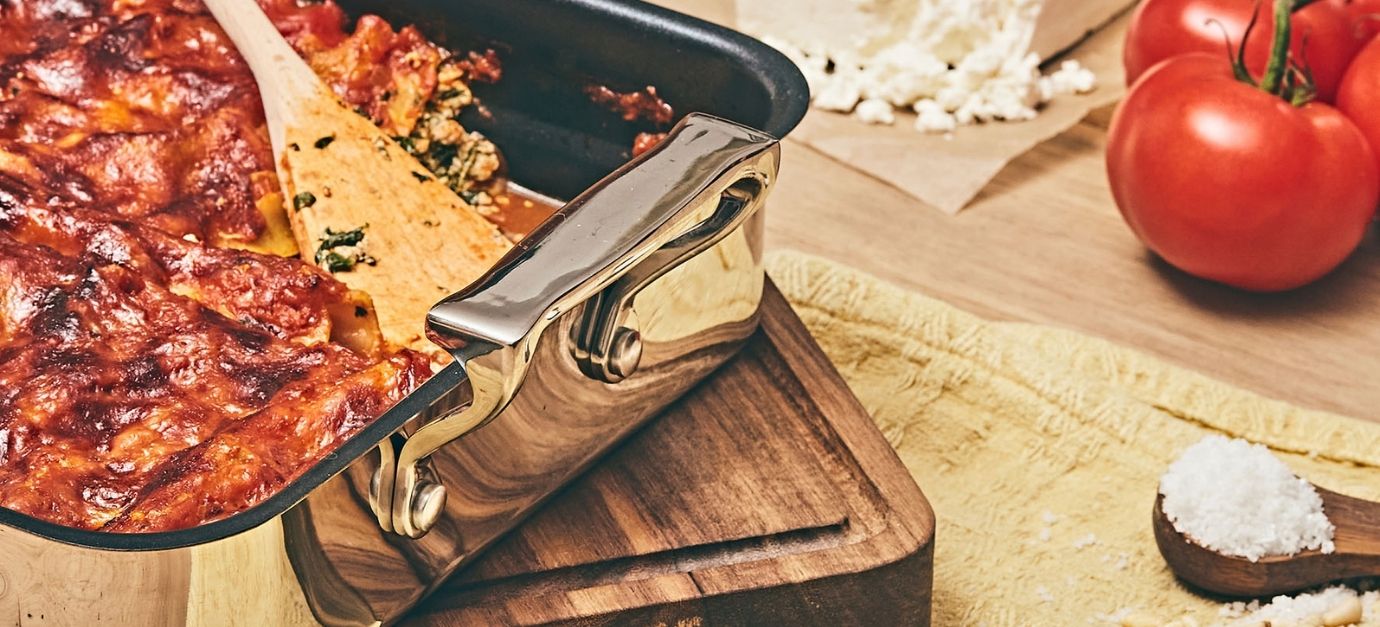 Cannelloni au gratin with veal, spinach, feta, and ricotta
The perfect recipe for cozy evenings!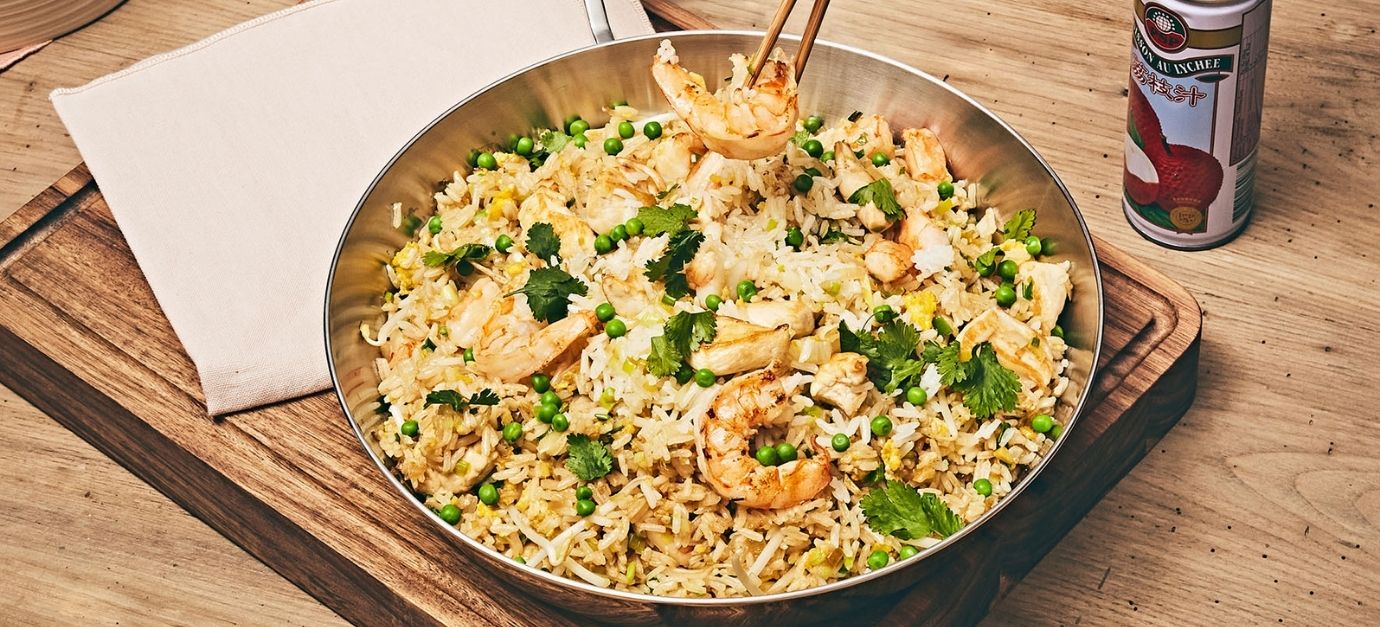 Cantonese rice with shrimp and chicken
A delicious recipe to share!