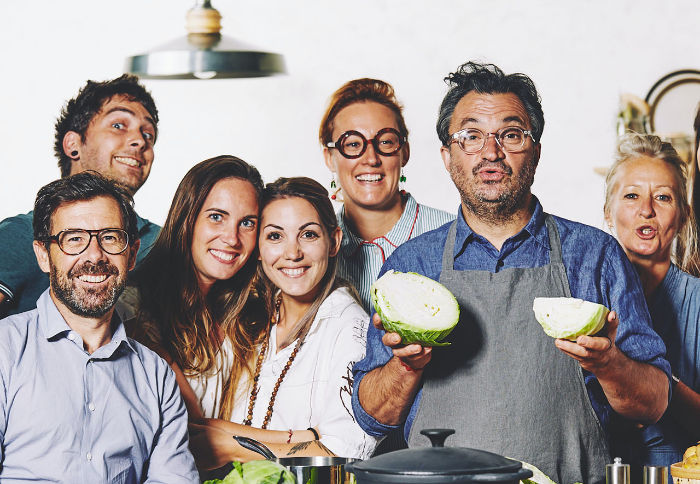 Real encounters
with real culinary enthusiasts
At Sitram, we're all about conviviality and authenticity. We love to interact with all kinds of culinary experts, not just famous chefs but also the amazing people we work with day after day to provide you with high-performance cookware and inspiring recipes!
Yves Camdeborde
When SITRAM first met Yves Camdeborde, a famous French chef and the inventor of bistro style cuisine, the conversation immediately veered towards conviviality, simplicity, and sharing. Today, these are values we wish to share with all our customers.
An exclusive collaboration between the chef and the experts at SITRAM has given rise to a special line of cookware and recipes created by Yves Camdeborde.
Born in southwestern France near Pau, Yves Camdeborde began to appreciate the delicious natural products from his family's farm while just a young boy. After working in some of France's top restaurants, he opened several establishments serving hearty bistro style cuisine accessible to everyone. He's also a regular on cooking shows for TV and the radio.
His philosophy? Cuisine should highlight the simplest products and be both healthy and inexpensive.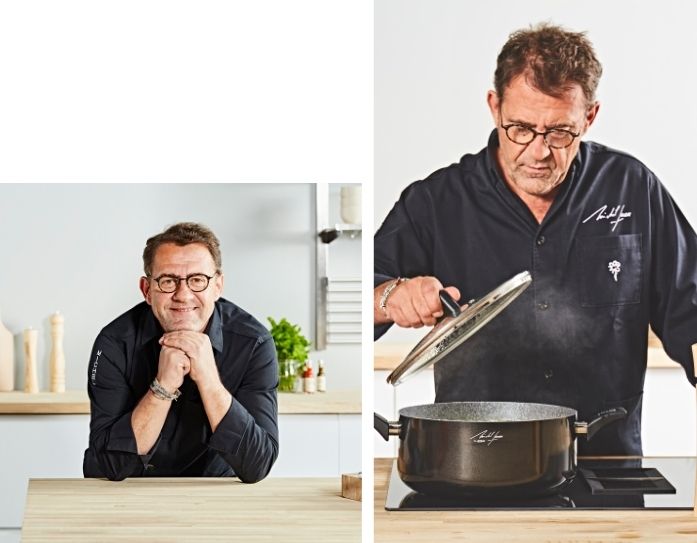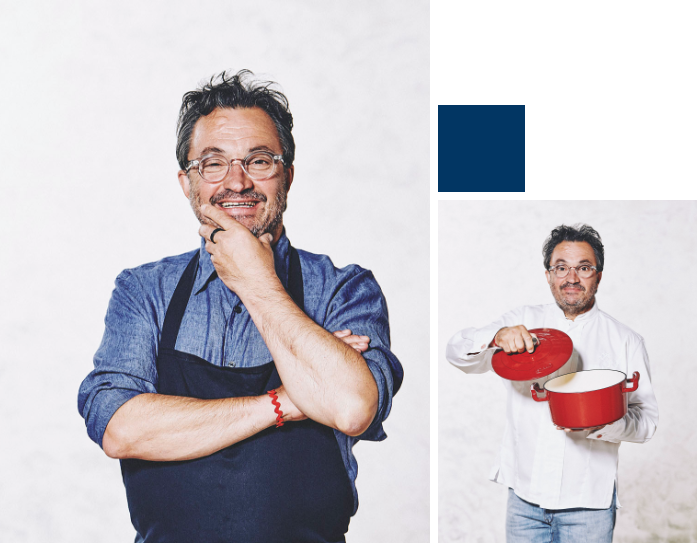 Sébastien Chabal
Partner up with Sébastien Chabal, France's most famous rugby player?
For SITRAM, it was an obvious choice! Our values resonate perfectly with this bearded giant, who also happens to be a star consultant on Canal Rugby Club.
A bon vivant and lover of good food, Sébastien agreed to represent the brand and get out the word on the quality and durability of our products.
After all, the man nicknamed "Cartouche" by his opponents and described by his coaches as an "impact player" is an expert in all things sturdy!
Pascale Salam Jaubert
Born in the Gers region of France, Pascale Salam Jaubert is passionate about cooking. And not just cooking, but also premium products, flavors, and good taste. "I discovered cooking by chance. But with it, I learned that the world is full of infinite flavors."
After studying at the "Ecole Hôtelière" in Toulouse and an internship at the starred restaurant "Les Jardins de l'Opéra," Pascale Salam Jaubert fine-tuned her culinary skills in London, New York, and Paris with the famous French chef Guy Savoy. Today, she transmits her knowledge at her very own workshop in Gascony, in the heart of the Auch region in southwestern France.
Pascale Salam Jaubert is driven by curiosity and new ideas and always uses the freshest seasonal products in her recipes. Proud of her Gascon roots, she shines the spotlight on local products but also her love for Asian cuisine by incorporating a variety of aromatic herbs and spices.
Pascale helps us organize professional events and create simple, delicious, and authentic recipes for the "Cuisinons Vrai" community.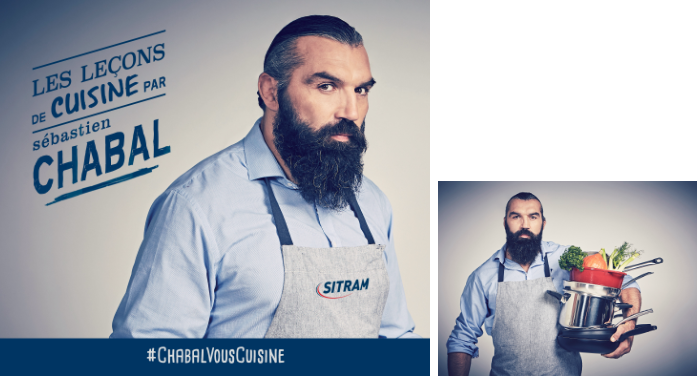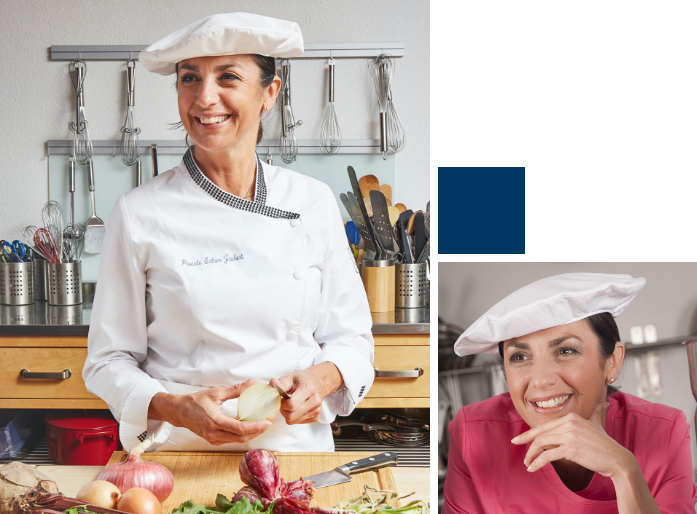 Sandrine, Fraise & Basilic
Sandrine is a freelance art director, stylist, and food photographer based in the Lyon region. Her trademark? Telling stories with cooking!
When Sandrine was a little girl, it was her mother who impressed in the kitchen. She loved to cook, entertain, and gather large crowds around her table. As a young adult, Sandrine's diet consisted mostly of burgers and tater tots! But little by little, without her realizing it, cooking began to take hold in her life. Cookbooks became coffee table books, birthday presents were transformed into cooking classes, and eventually she even started her own blog called "Fraise & Basilic."
In the blog, she offers culinary ideas, recipes, and secrets, all accompanied by her beautiful photos! We've been working with Sandrine for some time now as we share the same values when it comes to authentic and seasonal cooking. It's simple, it's beautiful, it's delicious.
Discover Sandrine's blog: fraise-basilic.com