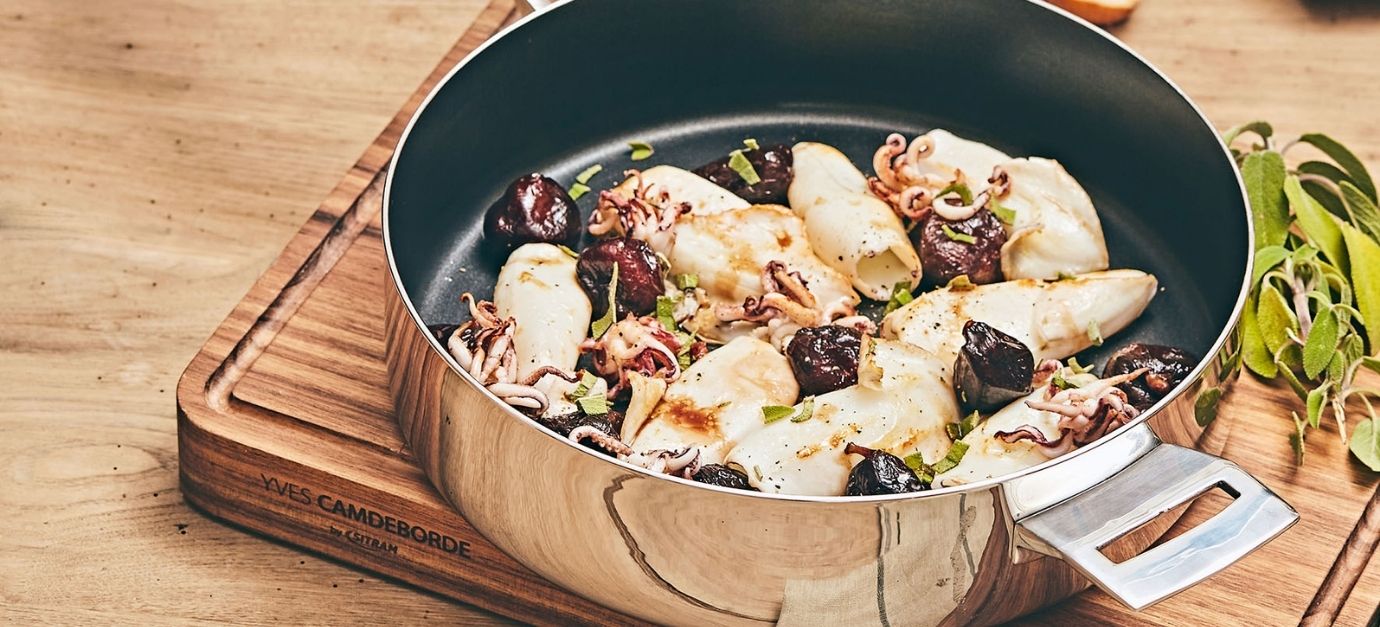 Poêlée d'encornets et figues
Recettes salées
Printemps
Été
Moins de 30 minutes
Végétarienne
Difficulté facile
Poêle
Method
Nettoyer à grande d'eau les encornets et les déposer sur un papier absorbant
Couper en deux les figues
Préparer le beurre : hacher les feuilles de sauge, sel, poivre et beurre pommade.
Dans une poêle chaude, mettre un filet d'huile d'olive, et faire sauter les encornets, puis ajouter les figues et le beurre et laisser cuire 10 minutes
Rectifier l'assaisonnement avant de servir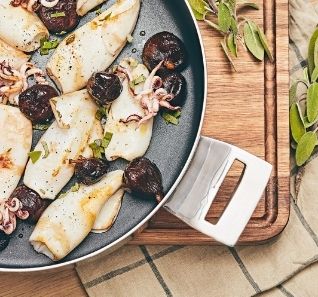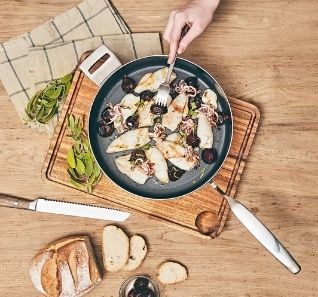 Ingredients
1kg de petites seiches
250gr de figues fraîches
100gr de beurre
10 feuilles de sauge
Huile d'olive Sel, poivre
Utensil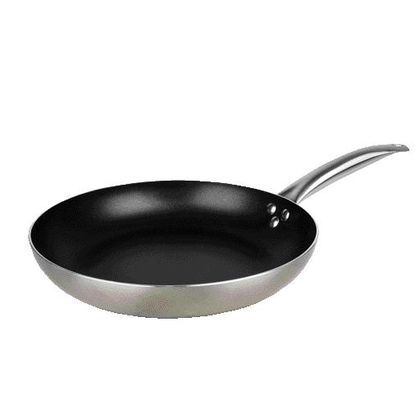 Les atouts de la cuisson à la poêle
Avec sa forme ronde et peu profonde, la poêle est parfaite pour cuire à votre goût toutes sortes de pièces de viande ou encore burgers, de poissons entiers ou en darnes, mais aussi faire dorer et sauter vos légumes, pâtes ou céréales.
Other recipes for you
Here are some recipes you might also like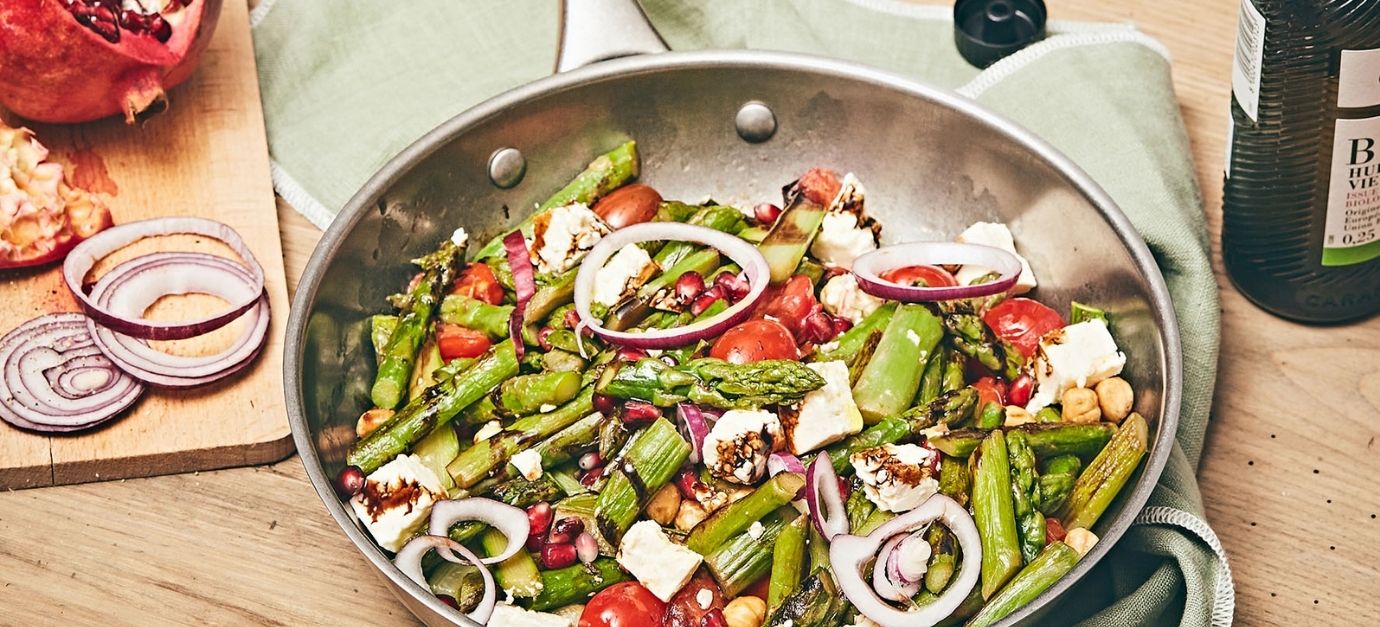 Sautéed asparagus salad with hazelnuts, feta cheese, pomegranate,…
A gourmet salad with a crunch!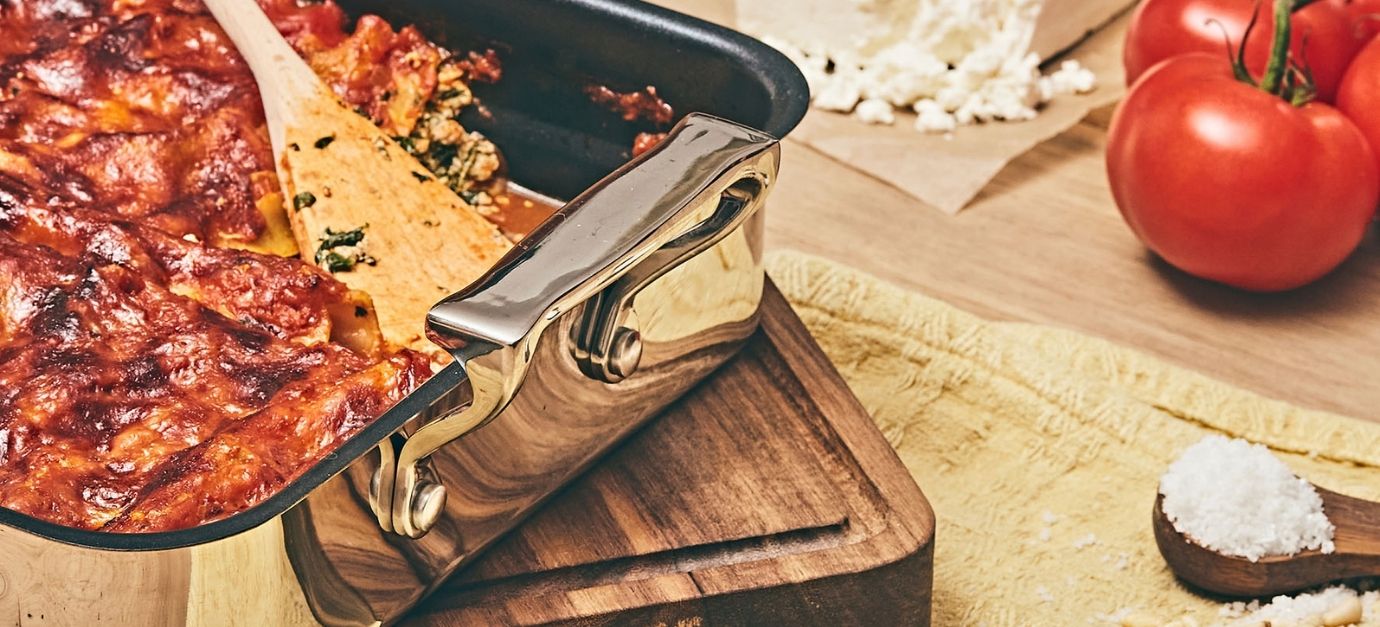 Cannelloni au gratin with veal, spinach, feta, and ricotta
The perfect recipe for cozy evenings!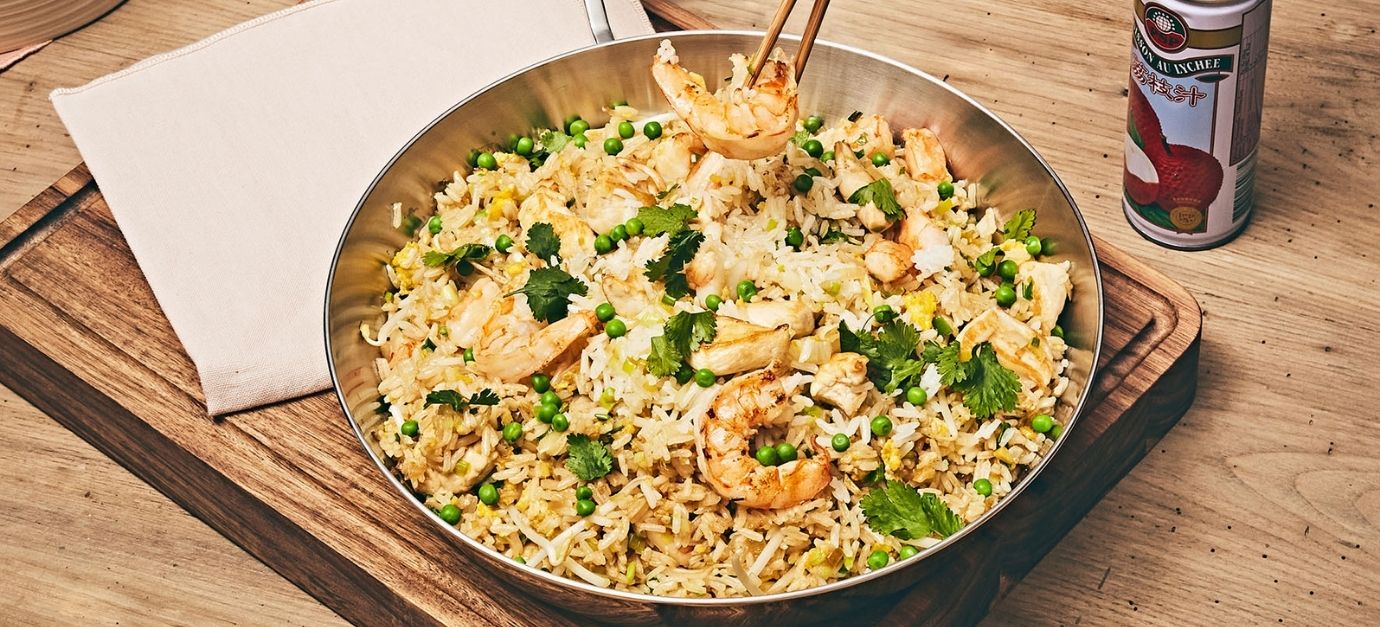 Cantonese rice with shrimp and chicken
A delicious recipe to share!