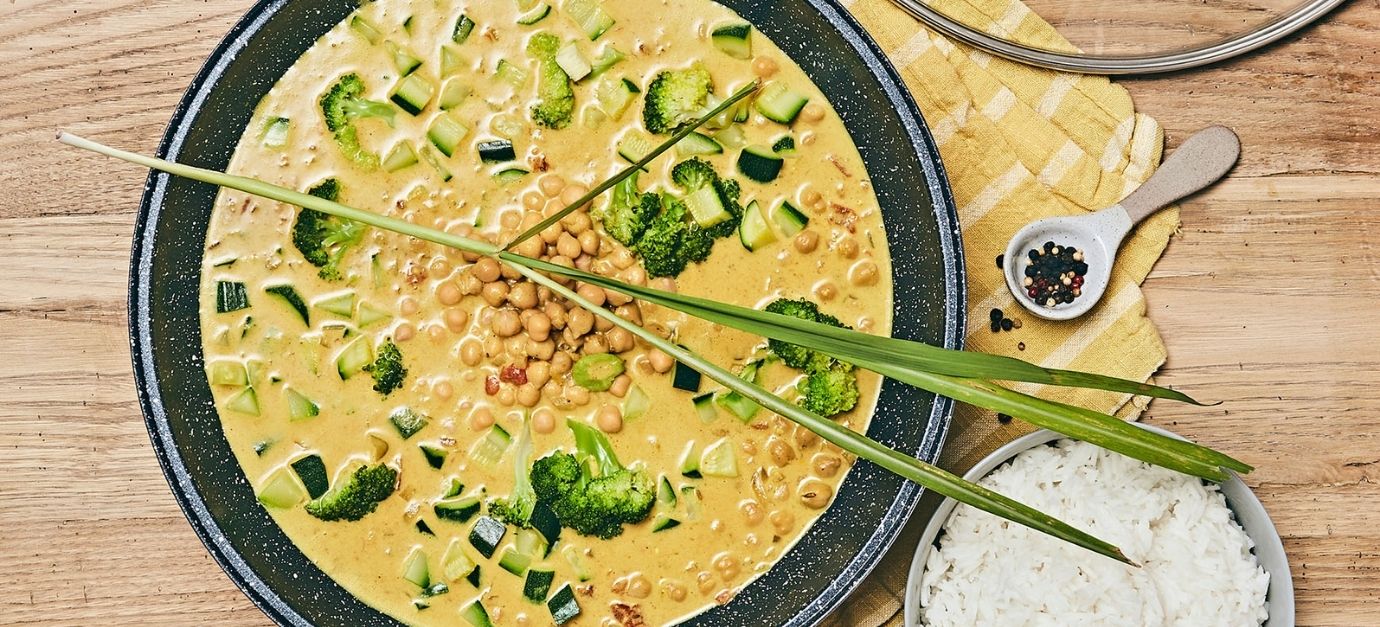 Curry de pois chiches, courgettes, brocolis
Recettes salées
Printemps
Été
Automne
Plus d'une heure
Vegan
Végétarienne
Difficulté moyenne
Wok
Method
Peler et émincer l'oignon et l'ail

Dans une poêle type wok, faire revenir l'oignon ainsi que la gousse d'ail dans l'huile de coco.

Laver puis couper la courgette en gros cubes, ainsi que la tête de brocoli, puis cuire à l'anglaise séparément à l'eau bouillante salée dans une casserole, enfin rafraichir dans de l'eau glacée et égoutter.

Dans le wok, ajouter la sauce tomate, le lait de coco, l'eau et les épices. Réduire le feu et cuire pendant 10 minutes à couvert. Ajouter ensuite les pois chiches et poursuivre la cuisson pendant 15min environ puis ajouter les légumes verts et terminer la cuisson à découvert.

Surveiller régulièrement et ajouter de l'eau si besoin.

Servir par exemple avec riz basmati, un filet de jus de citron vert et des herbes aromatiques (coriandre, persil…)
Le grain de sel de Pascale :
Vous pouvez congeler le curry afin d'en avoir toujours sous la main.

Ajoutez, si besoin, 1 cc de miel pour corriger l'acidité éventuelle de la pulpe de tomate.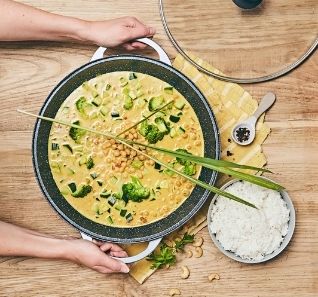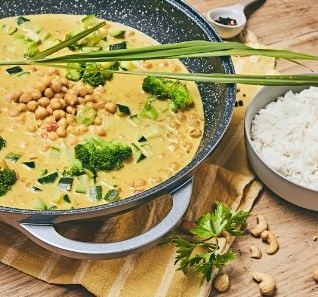 Ingredients
1 courgette

1 tête de brocolis

250 gr pois chiches cuits

25cl pulpe de tomate

25cl d'eau 

20 cl lait de coco pour la cuisine

1/2 oignon 

1 gousse d'ail 

2 cc d'épices : curry, gingembre, citronnelle…

Sel & poivre

1cc d'huile de coco
Utensil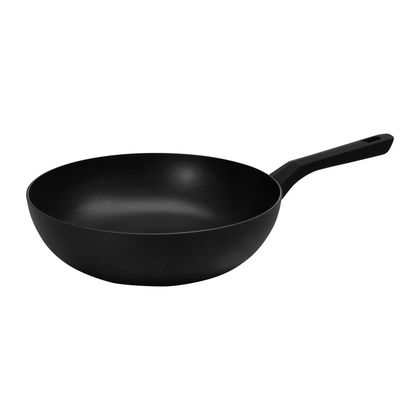 Pourquoi cuisiner avec un wok ?
Large et profond, le wok est utilisé en Asie pour des préparations réalisées sur feu très vif en cuisson rapide, grâce à un découpage très fin des aliments. Sautés de légumes, nouilles asiatiques sont particulièrement adaptés à la cuisson au wok.
Other recipes for you
Here are some recipes you might also like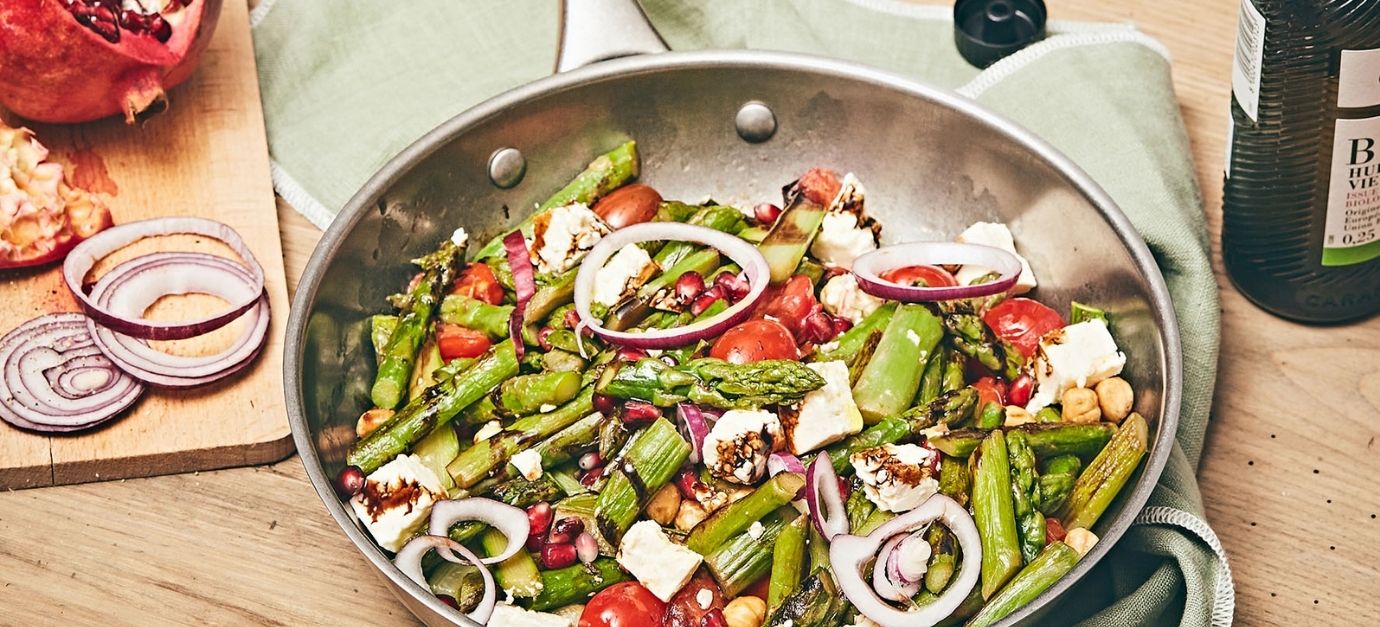 Sautéed asparagus salad with hazelnuts, feta cheese, pomegranate,…
A gourmet salad with a crunch!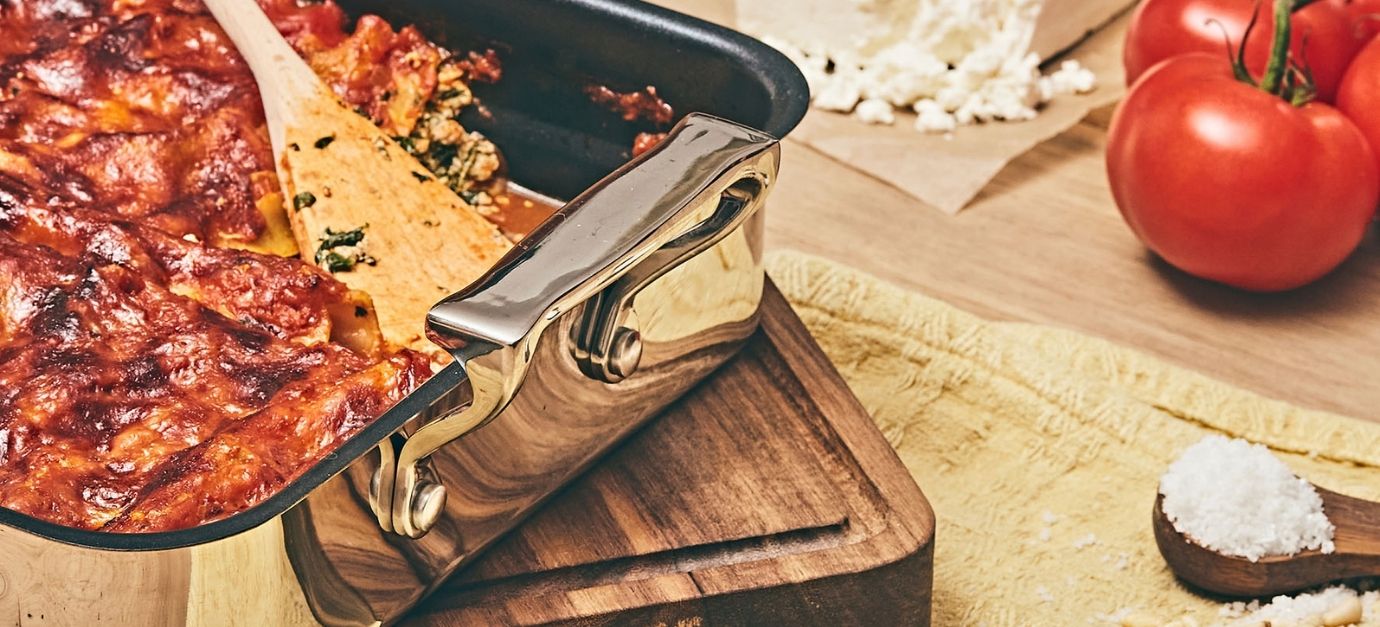 Cannelloni au gratin with veal, spinach, feta, and ricotta
The perfect recipe for cozy evenings!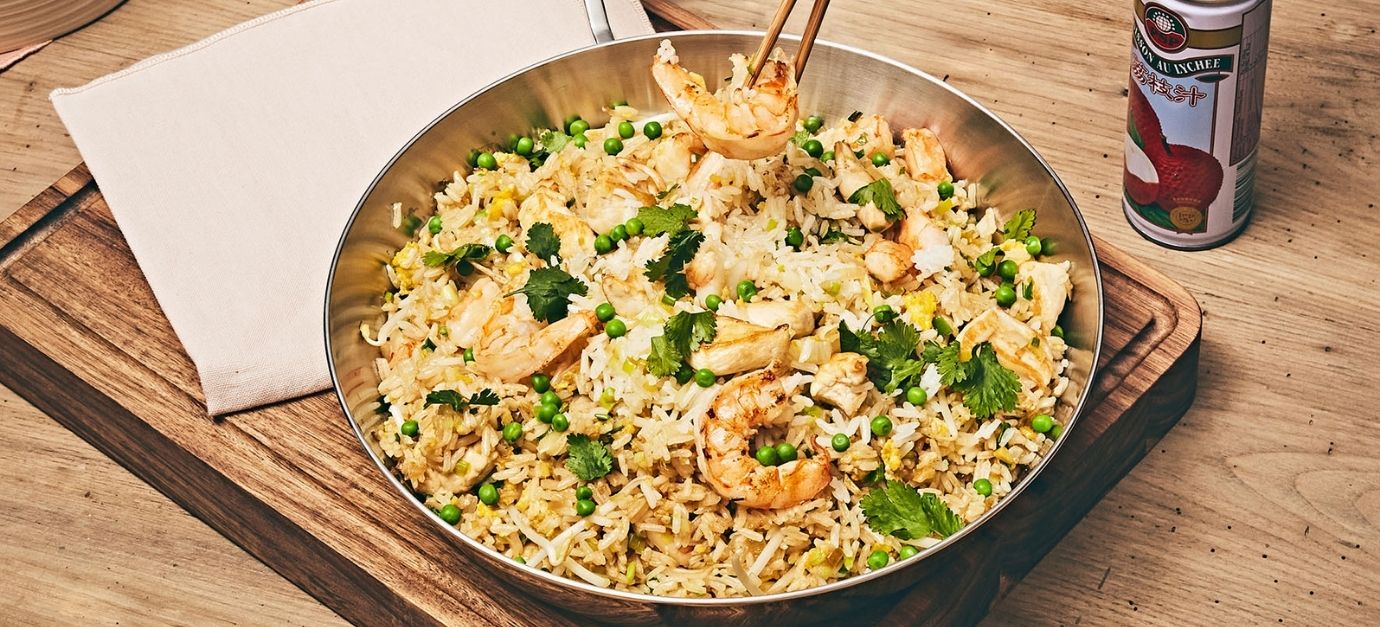 Cantonese rice with shrimp and chicken
A delicious recipe to share!