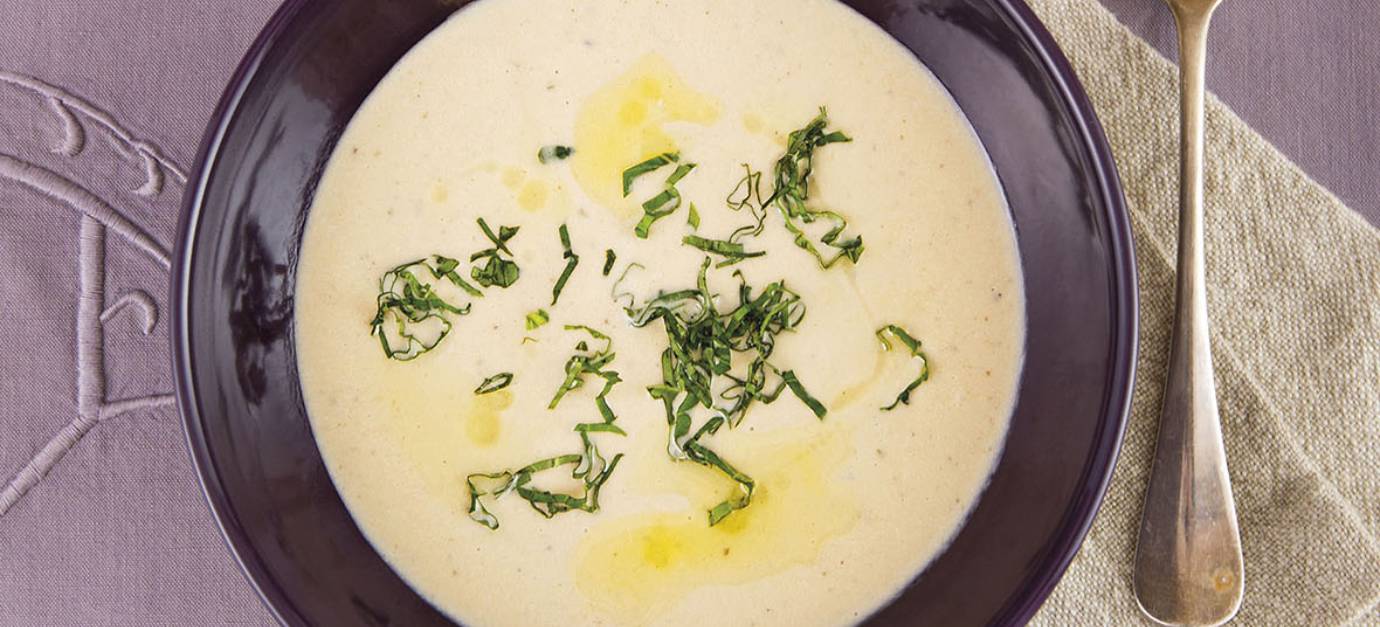 Creamy eggplant soup with pistou
Savory recipes
Spring
Summer
30 minutes to 1 hour
Végétarienne
Easy
Autocuiseur
Method
Peel and chop the onion finely.
Heat the olive oil in the pressure cooker with the lid open and sweat the onion for 3 minutes without browning.
Add the crushed garlic and sweat for 1 minute.
Wash, peel, and dice the eggplants. Add them in the pressure cooker and sweat a few minutes.
Add the milk, salt, and pepper.
Close the lid with the regulator and leave to cook. When the steam starts to escape, lower the heat and cook for 15 minutes.
Remove the pressure cooker from the heat. Depressurize before opening.
Blend until smooth, season as needed, and strain to remove the fibers and seeds.
In a bowl, mix the fromage blanc with 2 tablespoons of milk and add the chopped basil leaves. Season with salt and pepper
Serve the soup hot or cold in soup plates or verrines and top with a spoonful of the basil cream.
Ingredients
650 g (23 oz) eggplant flesh
150 g (5.2 oz) onion (1 onion)
1/2 clove of garlic, crushed
1 L (4 and 1/4 cups) semi-skimmed milk
3 fresh basil leaves
1 tbsp olive oil
Salt, pepper
1 tbsp fat-free fromage blanc
2 tbsp semi-skimmed milk
3 fresh basil leaves, chopped
Utensil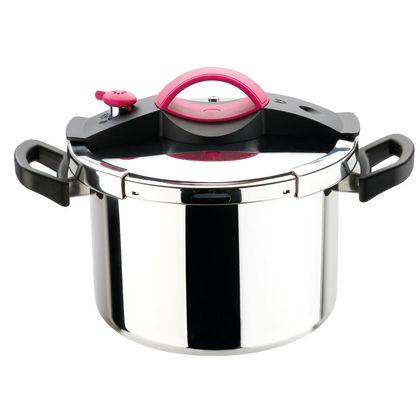 Why use a pressure cooker?
It's the perfect utensil for the busy and efficient cook. Thanks to its amazing speed you will save precious time for other activities...
Other recipes for you
Here are some recipes you might also like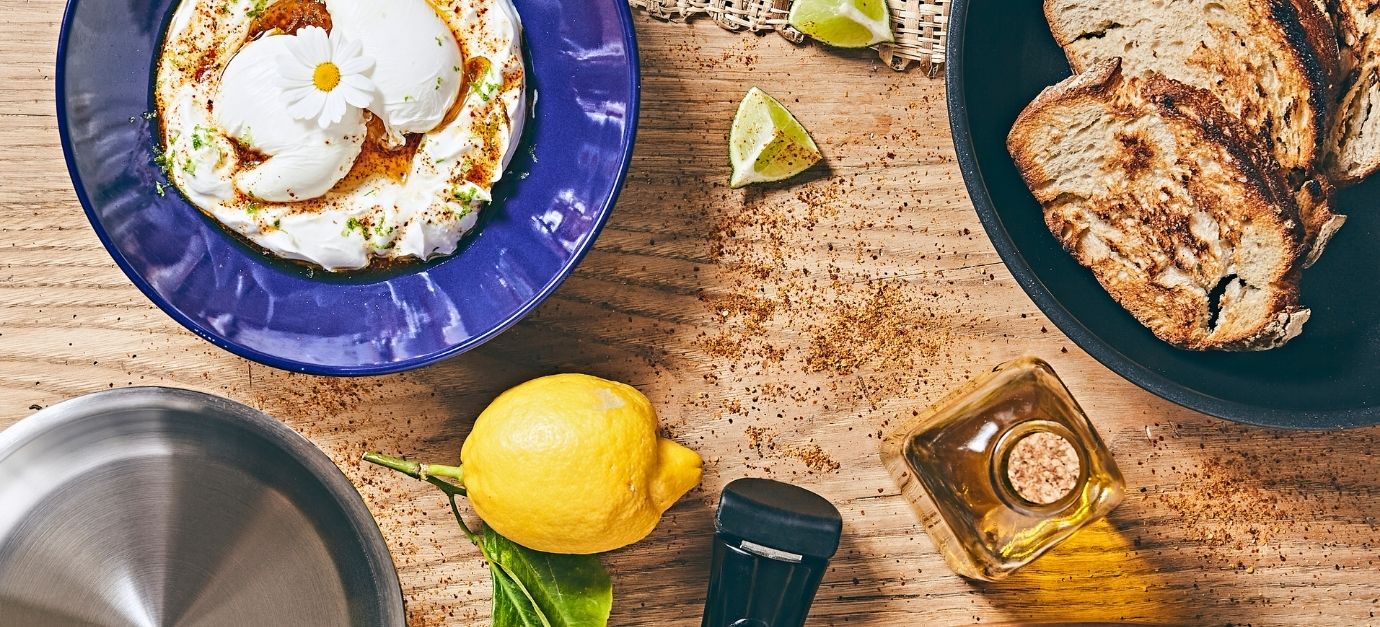 Gourmet eggs that are super easy to make!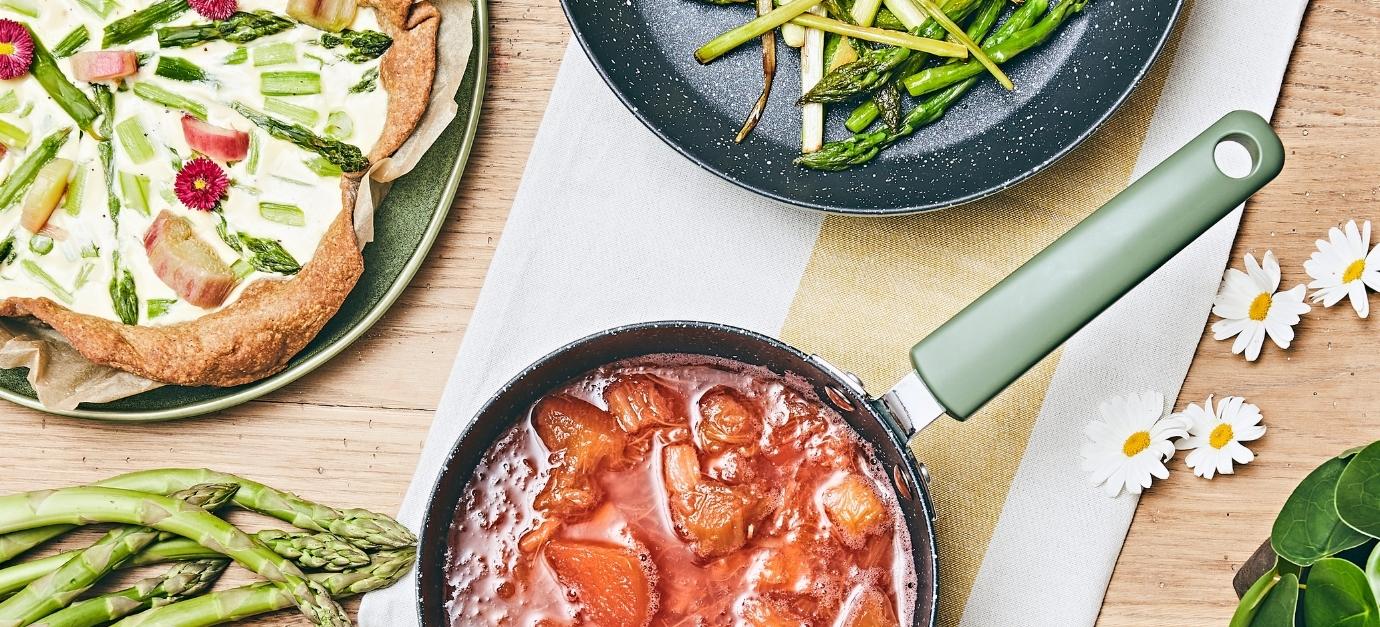 Rhubarb and green asparagus tart
A tart that'll surprise you with its unique flavors!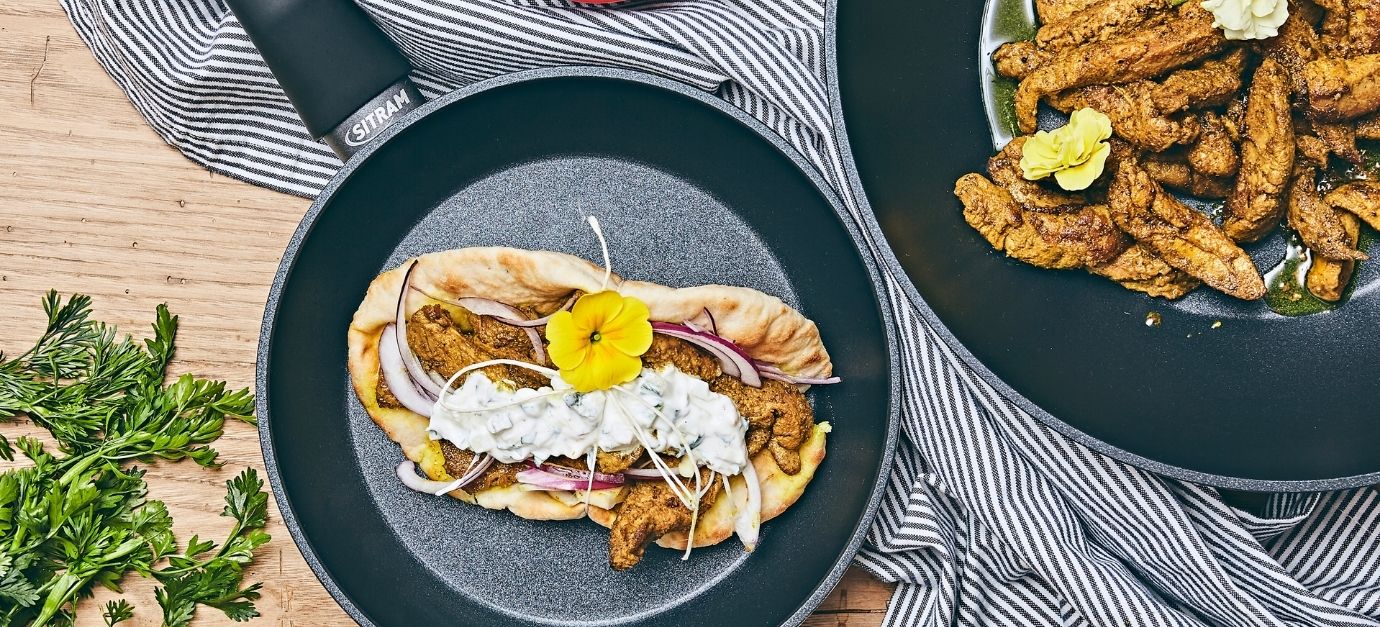 A new take on naan by our own Chef Pascale