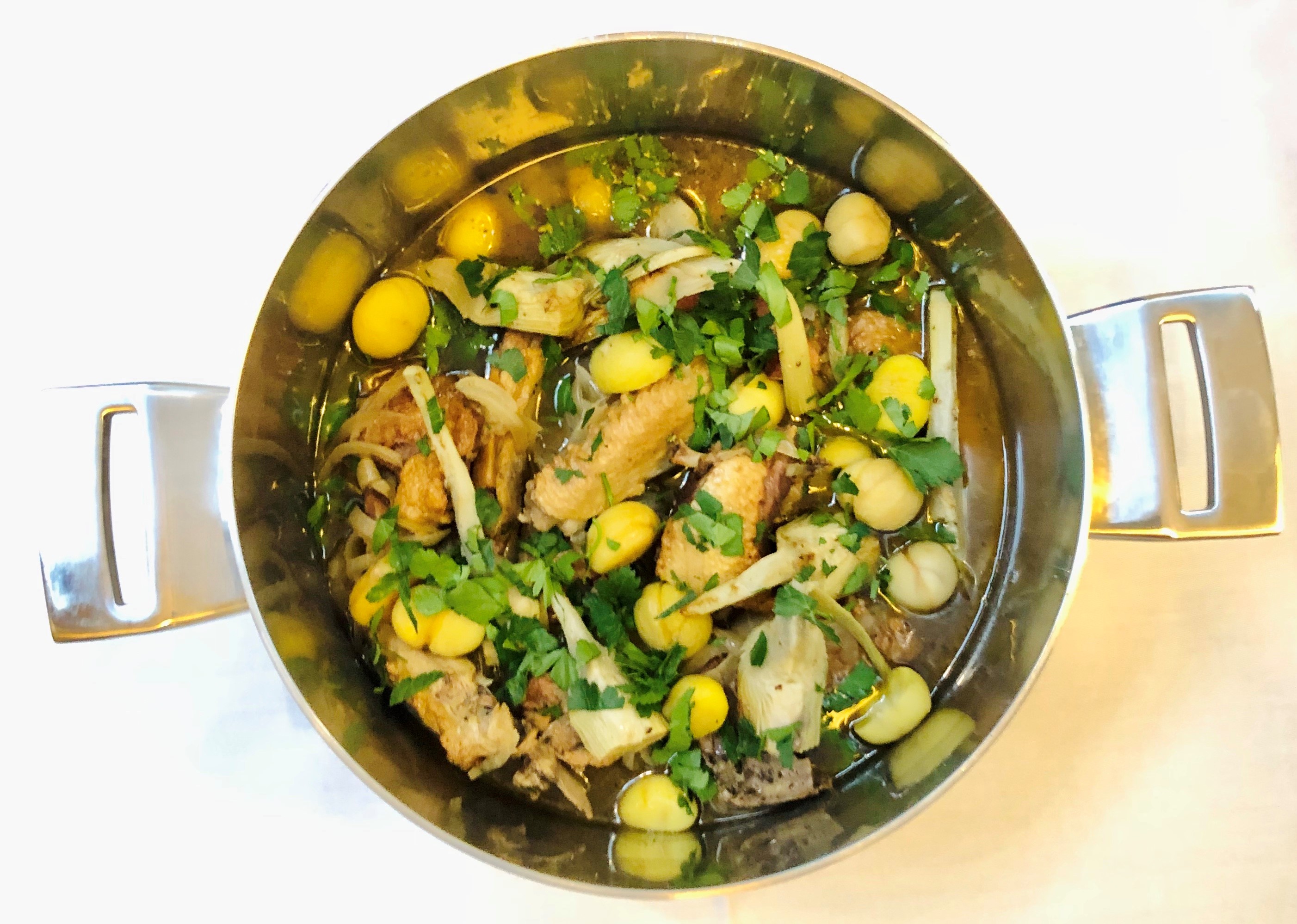 Duckling with smoked bacon, artichokes, chestnuts, and cider
Recettes salées
Printemps
Été
Automne
Hiver
Plus d'une heure
Recette de Chef
Difficulté facile
Faitout
Method
Heat a tablespoon of rapeseed oil in a Dutch oven and brown the pieces of duckling. Cook until nice and brown, season with salt, pepper, and chili powder, and drain in a colander.
Sweat the bacon in the unwashed Dutch oven for one minute, then add the onions and let cook over low heat for 5 minutes.
Add the duckling and the cider, making sure the meat is covered completely. Add a little water if necessary.
Bring to a boil then bake in the oven for 1 hour at 150°C (300°F).
After 45 minutes, add the artichokes, apples, and chestnuts.
Remove the Dutch oven from the oven, sprinkle the contents with flat-leaf parsley, and serve.
This reciped is signed by Chef Yves Camdeborde.
Chef's tips:
You can replace the duckling with chicken, quail, or some other poultry.
And for best results, use seasonal vegetables!
Ingredients
1 duckling (1.5 kg or 3.4 lbs) cut into 8 pieces (ask your butcher to cut it for you)
1 L (4 and 1/4 cups) dry cider
50 g (1.8 oz) smoked bacon, cut into small cubes
2 chopped onions
2 artichoke bottoms cut into quarters
2 apples, peeled and cut into quarters
100 g (3.5 oz) peeled chestnuts
2 tbsp crushed flat-leaf parsley
Chili powder, salt, pepper, rapeseed oil
Utensil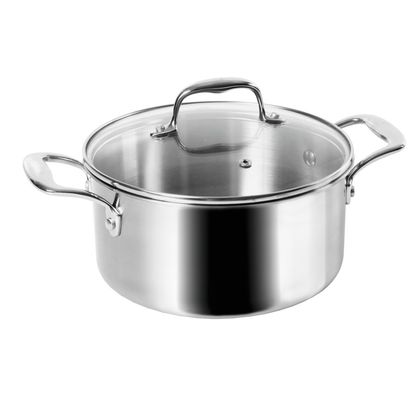 Why cook with a stockpot?
A stockpot is so versatile it can be useful in many situations, especially if you need to cook large quantities. With its two sturdy handles it's easier to carry.
Other recipes for you
Here are some recipes you might also like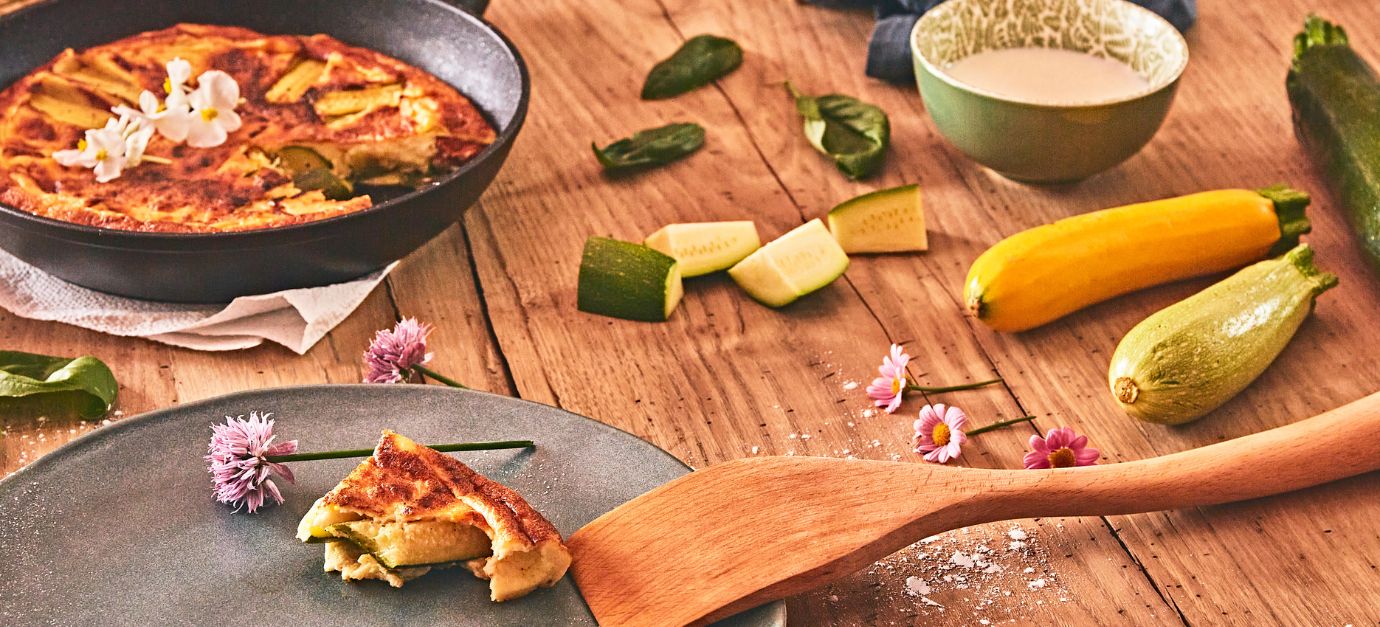 Pan-fried zucchini clafoutis
Easy, no-bake zucchini clafoutis.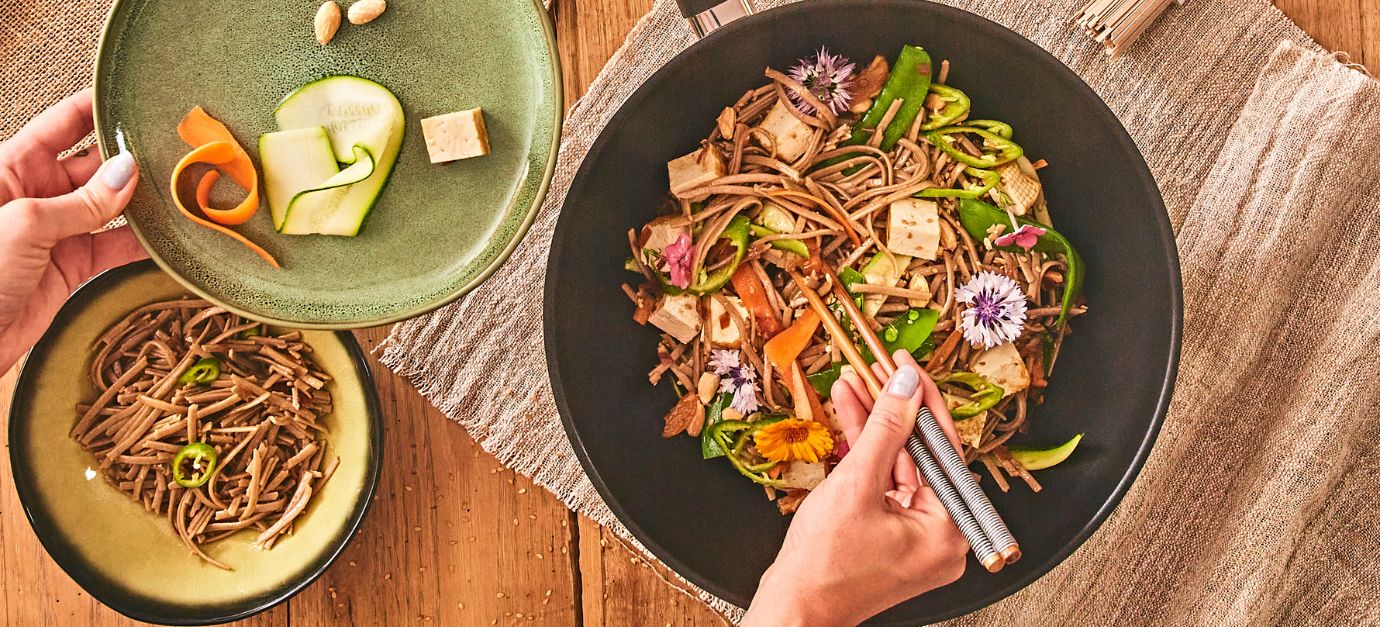 Soba noodle salad with grilled tofu
A colorful vegetarian salad with soba noodles, seasonal vegetable…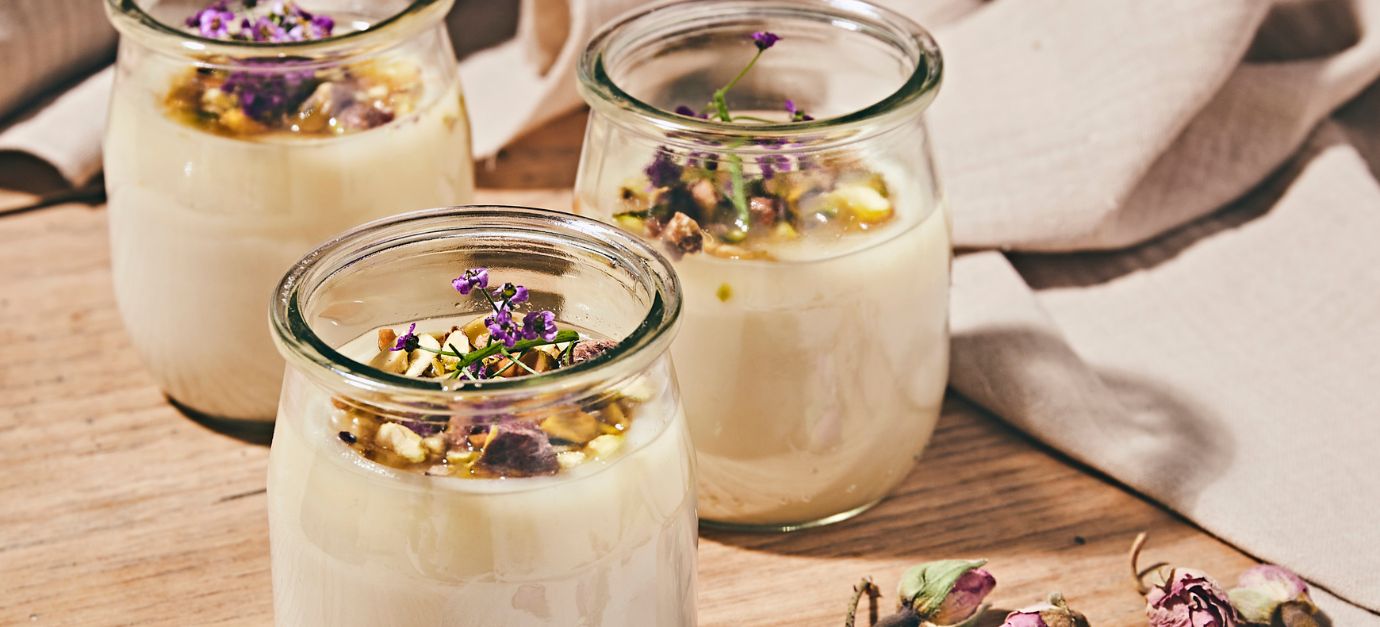 Delicious Lebanese flan with hints of pistachio and orange blosso…