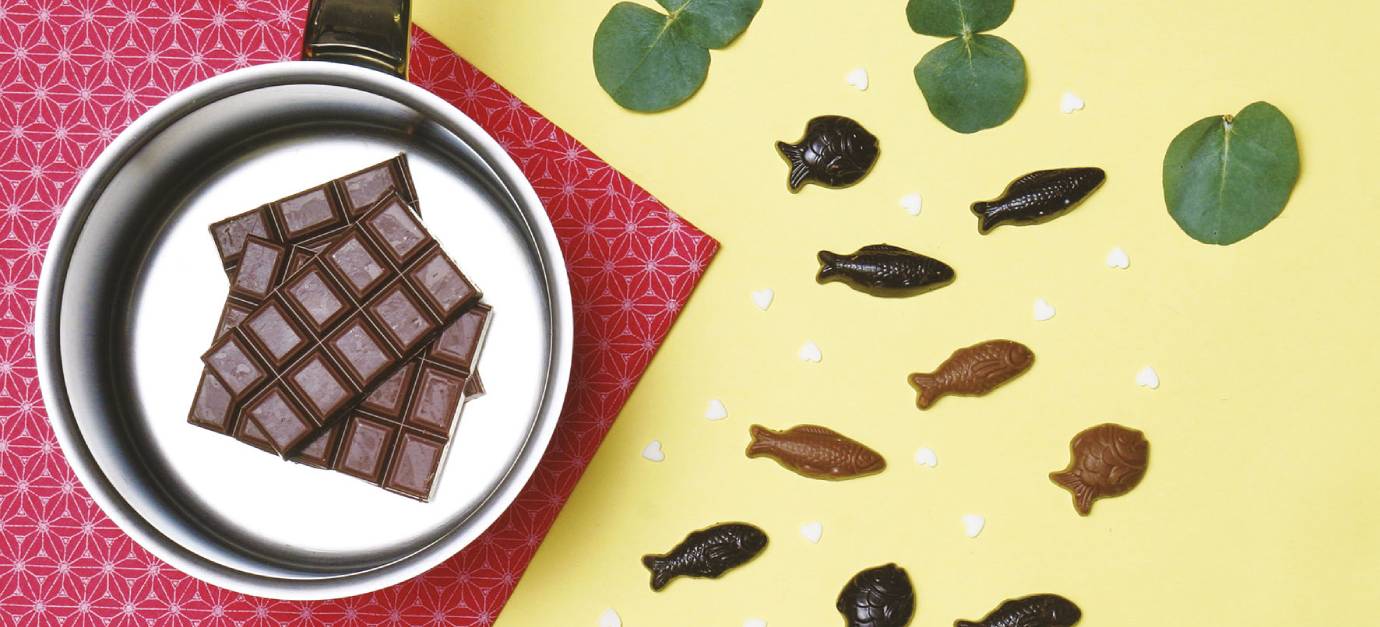 Easter: homemade chocolate eggs, fish, and shells
Sweet recipes
Spring
1+ hour
Vegan
Végétarienne
Medium difficulty
Casserole
Prep time
10 minutes + 30 minutes in the fridge
Cooking time
20 to 30 minutes
Method
Why is it necessary to temper chocolate? Tempering consists of heating and cooling chocolate at fixed temperatures (according to the type of chocolate) so the cocoa, cocoa butter, sugar, and milk powder can crystallize in a homogeneous manner. The goal is to obtain a smooth, shiny, fluid texture.
For dark chocolate:
melting temperature of 50/55°C (122/131°F),
cooling temperature of 27/29°C (81/84°F),
working temperature of 30/32°C (86/90°F)
For milk chocolate:
melting temperature of 45/50°C (113/122°F),
cooling temperature of 27/28°C (81/82°F),
working temperature of 29/30°C (84/86°F)
For white chocolate:
melting temperature of 40°C (104°F),
cooling temperature of 26/27°C (79/81°F),
working temperature of 28/30°C (82/86°F)
Chop each type of chocolate separately. Melt each chocolate separately in a double boiler according to the melting temperatures.
For dark chocolate (for example):
Melt 2/3 of the chocolate in a bowl at 50/55°C (122/131°F) in a double boiler. Remove the bowl from the boiler, add the remaining dark chocolate, mix well, and lower its temperature to 29°C (84°F).
Place the bowl back in the boiler and increase the temperature to 31°C (88°F). Maintain this temperature for the entire time that you work with the chocolate.
The same procedure applies for milk and white chocolate, but the temperatures (melting, cooling, and working) are different.
Molding: Fill the fish and shell molds to the rim and use a spatula to remove excess chocolate (directly into the bowl). Tap the molds to remove any air bubbles
For the chocolate eggs, fill the molds to the rim then immediately turn them over to allow excess chocolate to ooze into the bowl
Scrape off any excess chocolate and let the molds crystallize upside down for around 10 minutes
Put the molds in the fridge for 30 minutes, then scrape them again before removing the chocolates
To make eggs, stick the two eggshell halves together with some melted chocolate.
Store the chocolates in an airtight container at 18°C (64°F).
Finally, on Easter Day, hide them and enjoy!
Ingredients
300 g (10.6 oz) dark chocolate
300 g (10.6 oz) milk chocolate
300 g (10.6 oz) white chocolate
Utensil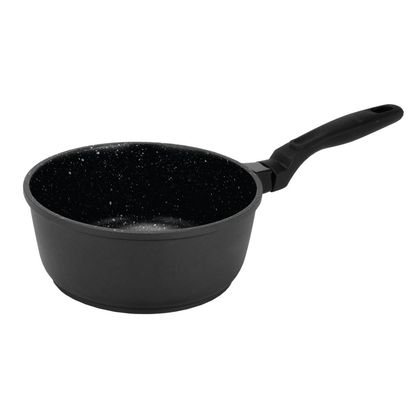 Why use a saucepan?
Sitram saucepans are versatile utensils fit for many preparations (soups, pasta, rice and sauces to name a few)
Other recipes for you
Here are some recipes you might also like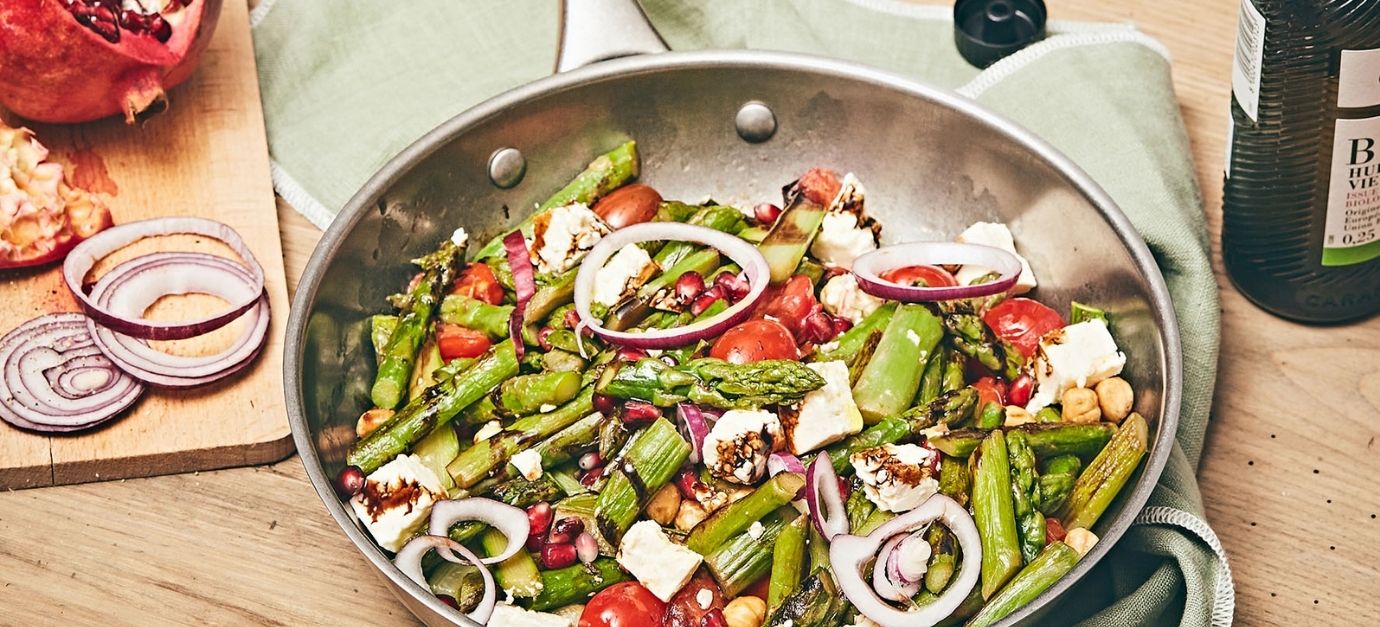 Sautéed asparagus salad with hazelnuts, feta cheese, pomegranate,…
A gourmet salad with a crunch!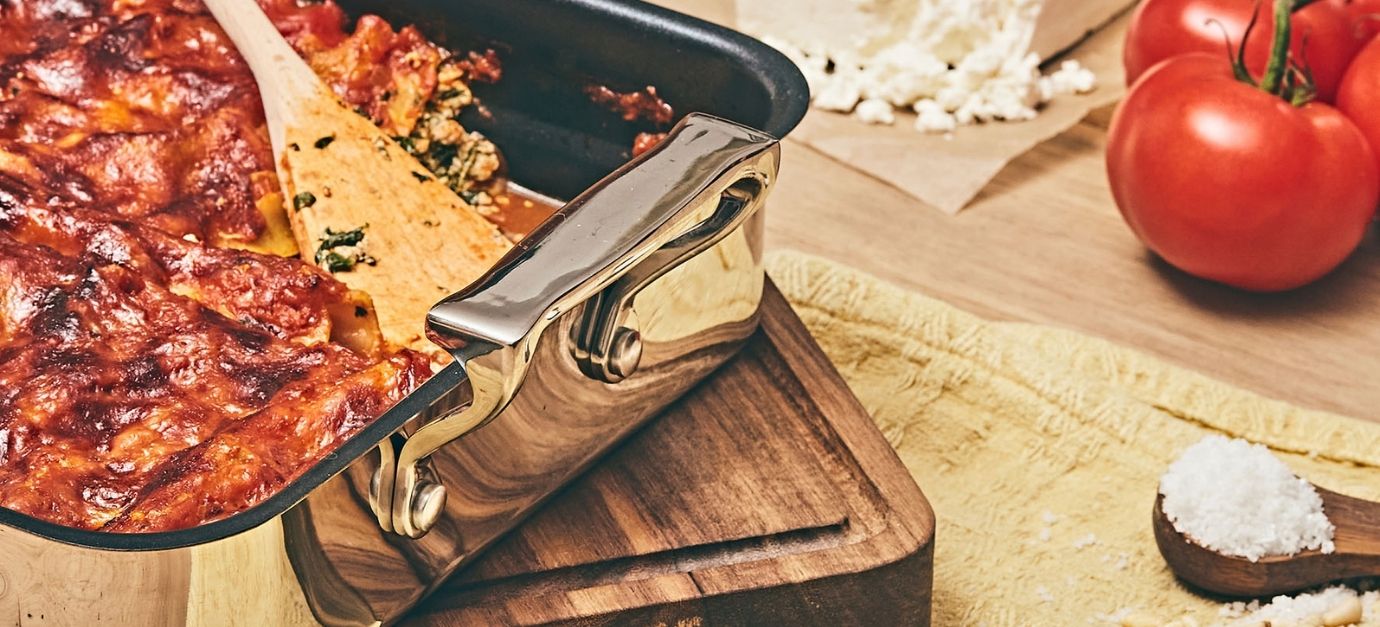 Cannelloni au gratin with veal, spinach, feta, and ricotta
The perfect recipe for cozy evenings!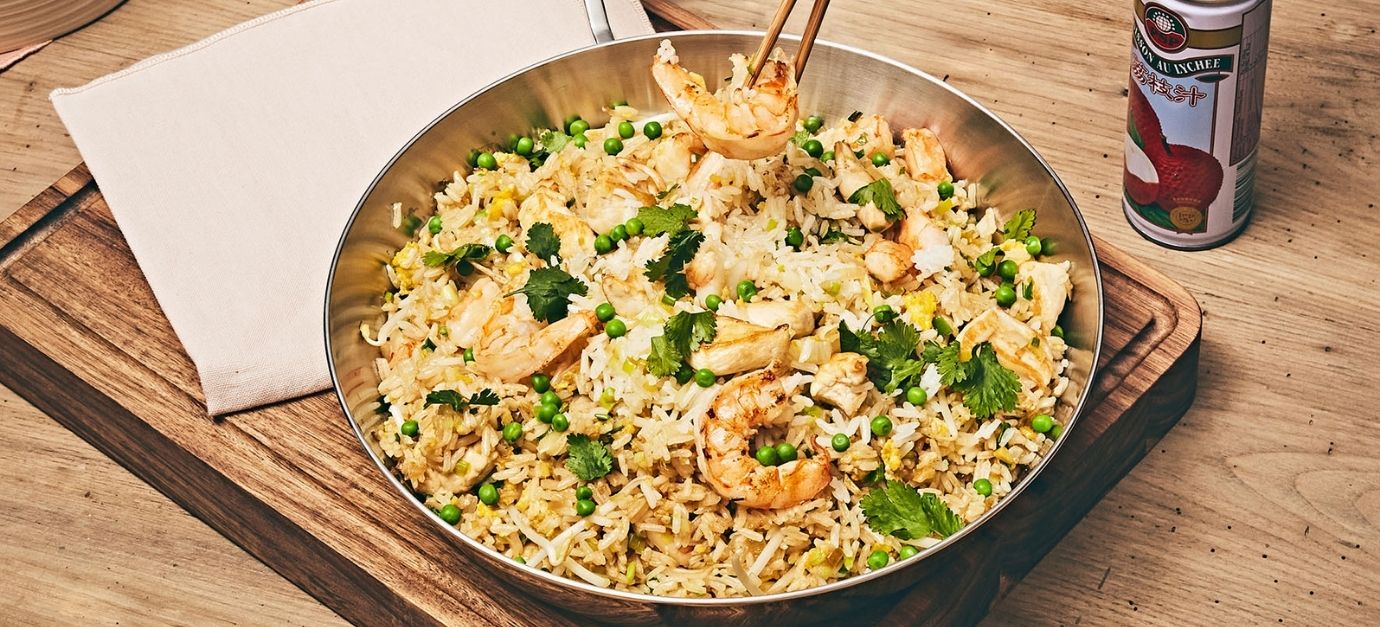 Cantonese rice with shrimp and chicken
A delicious recipe to share!