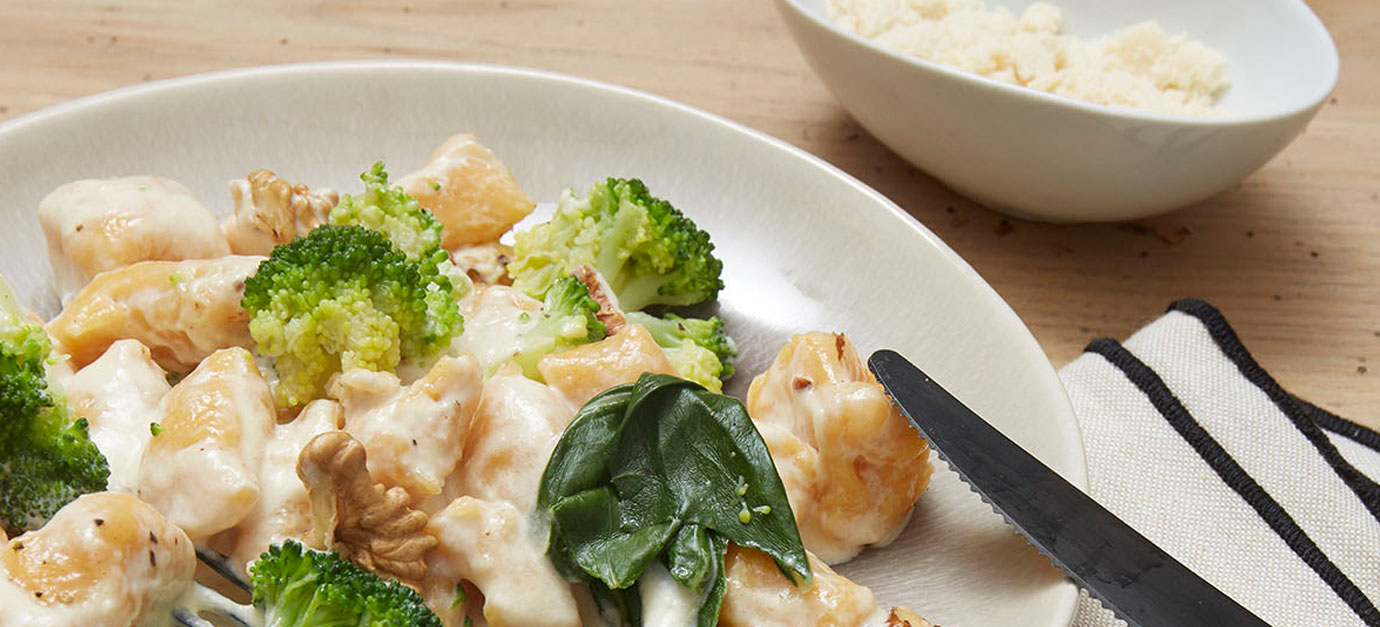 Potato or sweet potato gnocchi, broccoli, and Parmesan cream
Savory recipes
Spring
Summer
Fall
Winter
1+ hour
Végétarienne
Medium difficulty
Casserole
Sauteuse
Prep time
30 minutes + 15 minutes rest
Method
The gnocchi:
Wash, peel, and steam the potatoes or sweet potatoes.
Strain the potatoes or sweet potatoes, mix in the egg, flour, cornstarch, salt, pepper, and nutmeg with your hands, working the mixture so it becomes thick.
Form a ball and cut it into 4 pieces.
Cover and let cool to room temperature.
Shape the dough into rolls on a floured surface (1.5 cm or 1/2 inch in diameter), then cut the rolls into small pieces (2 cm or 3/4 inch in length).
Roll the pieces between the palms of your hands, crush them slightly with a fork, then place them on a piece of parchment paper.
Immerse the gnocchi in simmering salted water, remove them as soon as they rise to the surface, then cool them in ice water.
Drain the gnocchi on a cloth, place them in a dish, and roll them in olive oil.
 
The broccoli:
Cut the broccoli into small florets, cook in a pot of salted water for a few minutes, then cool with cold water. Set aside.
Boil the cream in a saucepan, then add the Parmesan, season, and set aside near the cooktop.
Once the gnocchi are cooked, coat them with cream and add the broccoli and walnuts.
Serve immediately.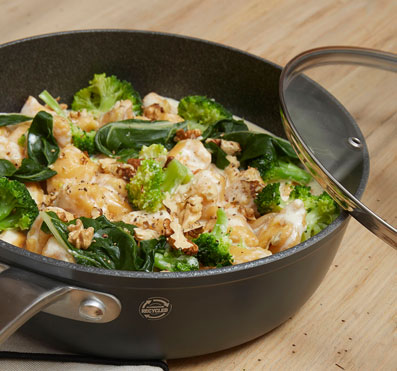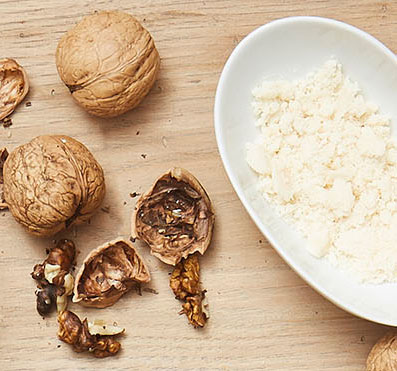 Ingredients
500 g (17.6 oz) SAMBA potatoes or sweet potatoes
150 g (5.3 oz flour) + 100 g (3.5 oz) cornstarch
1 egg
Nutmeg
4 tbsp olive oil
30 cl (1 and 1/4 cups) liquid cream
100 g (1 cup) grated Parmesan cheese
50 g (1.8 oz) walnut kernels
Salt, pepper
Other recipes for you
Here are some recipes you might also like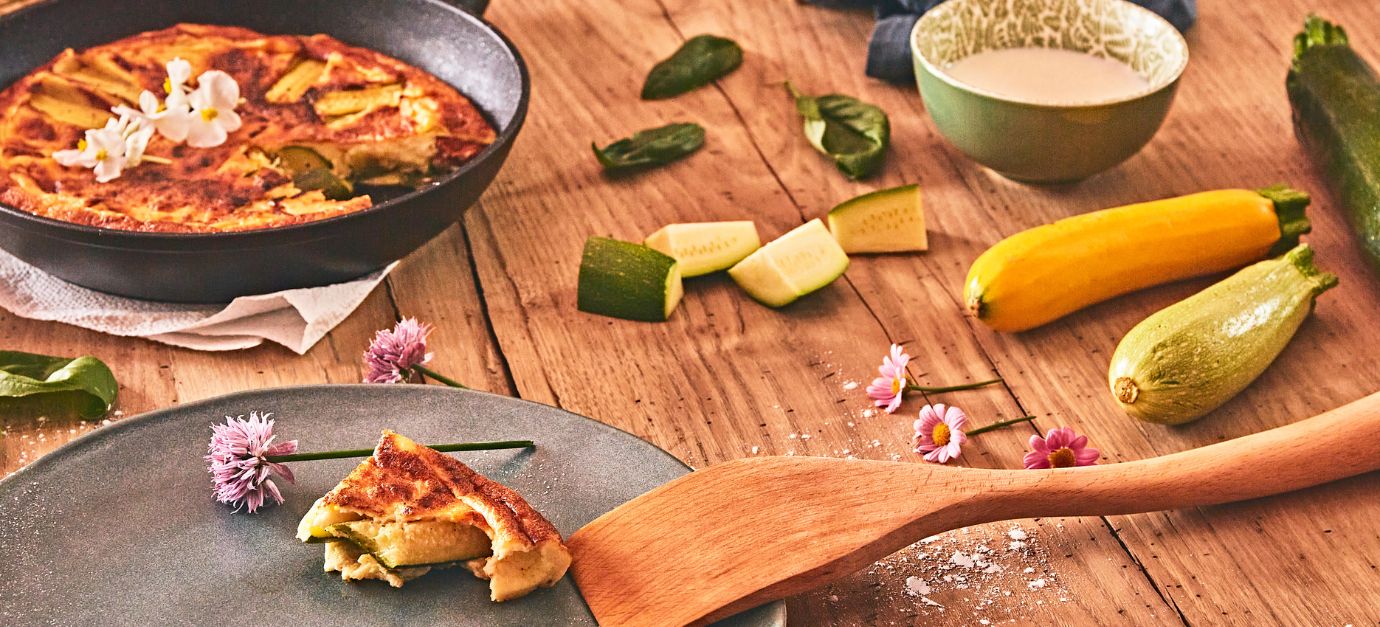 Pan-fried zucchini clafoutis
Easy, no-bake zucchini clafoutis.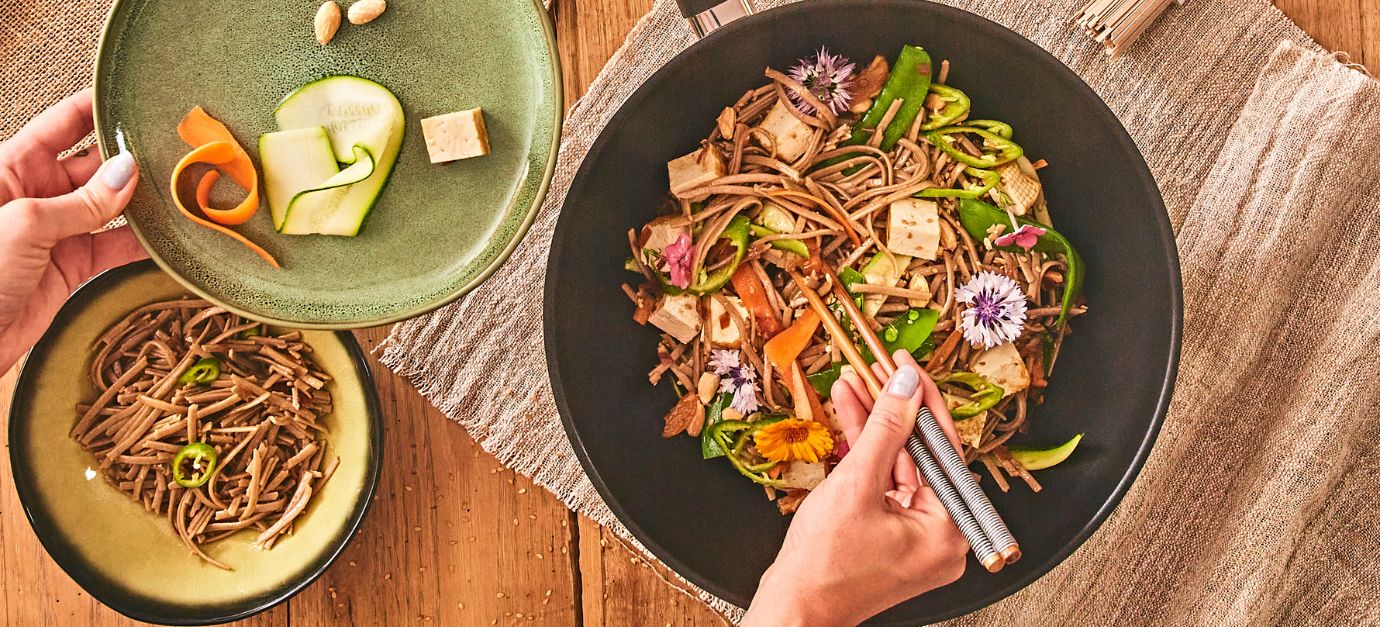 Soba noodle salad with grilled tofu
A colorful vegetarian salad with soba noodles, seasonal vegetable…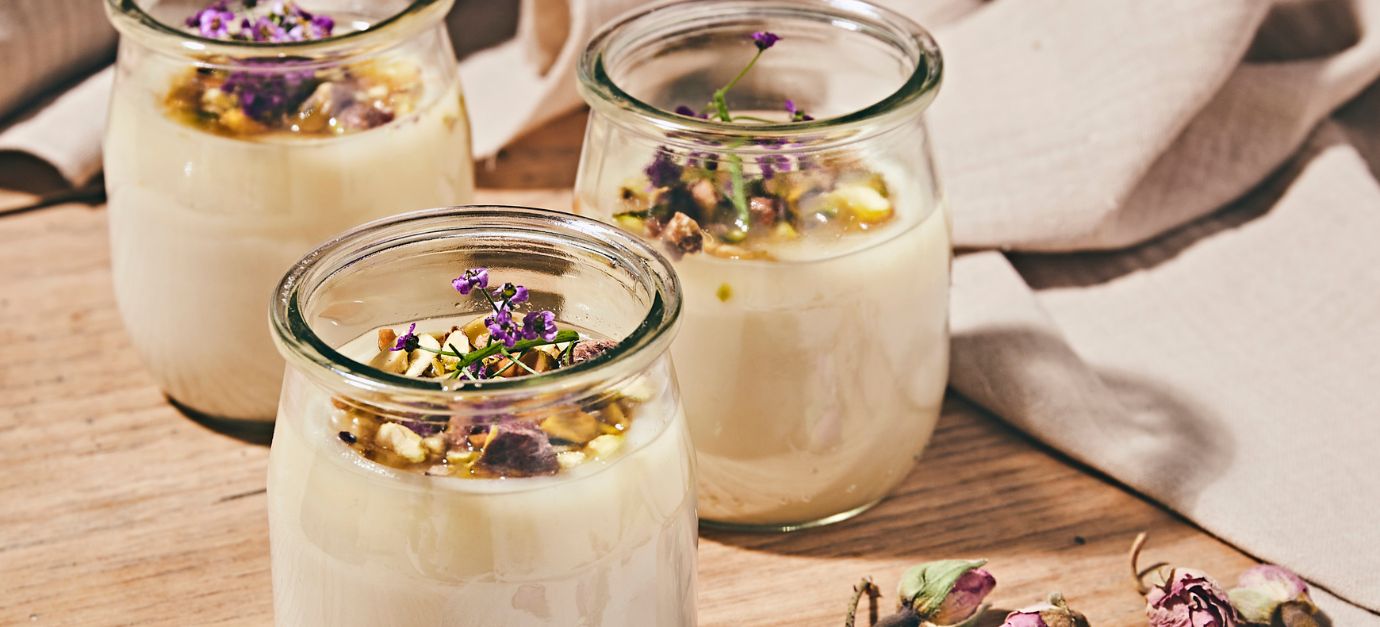 Delicious Lebanese flan with hints of pistachio and orange blosso…