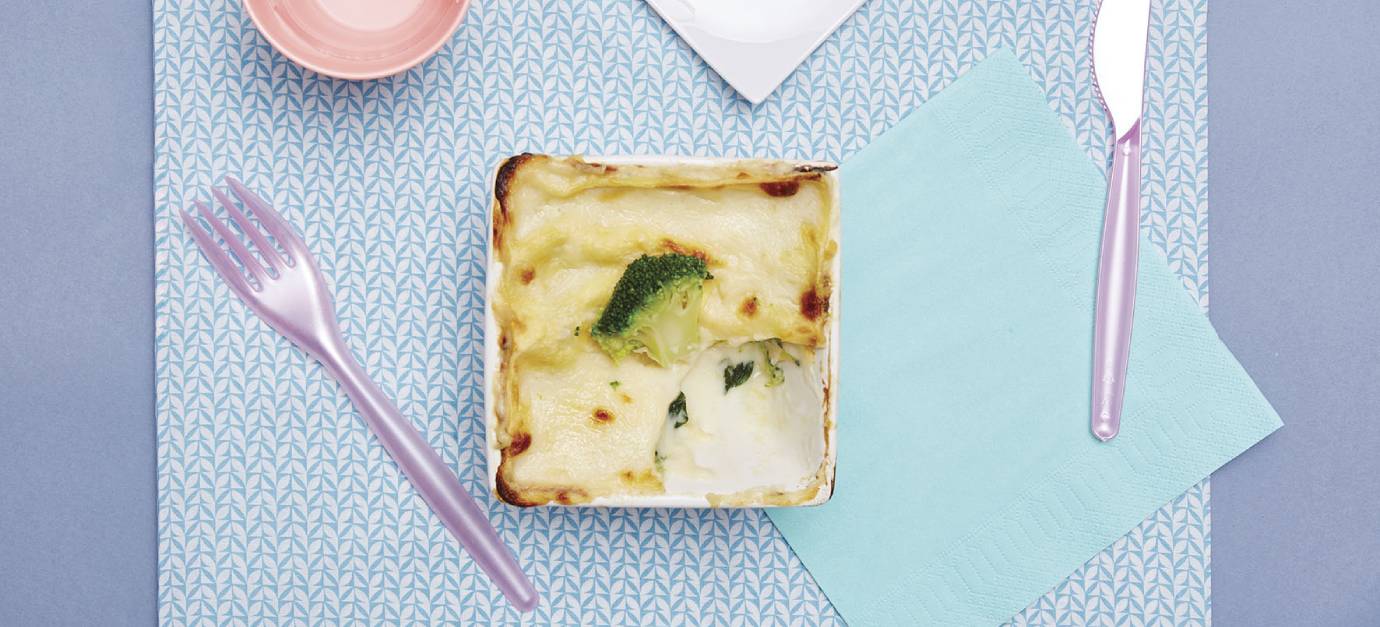 Goat cheese lasagna with green vegetables
Savory recipes
Spring
Summer
Fall
Winter
30 minutes to 1 hour
Végétarienne
Easy
Casserole
Plat à four
Method
Cut the broccoli into small florets. Wash the florets, blanch them in salted boiling water, then cool in ice water
Wash the spinach, blanch for 1 minute, then set aside
Wash and chop the zucchini (finely), then blanch for 1 minute
Peel and slice the leek (finely), wash well, then sweat in a little butter
Chop the chives
Prepare the béchamel: melt the butter in a saucepan, add the flour, and mix into a batter (called a "roux"). Cook for a few minutes while stirring continuously, then gradually add the milk and bring to a boil, stirring with a whisk
Season with salt and pepper, then stir in the chives
If your lasagna is fresh, cut it to the size of the dish; if it is dry, cook it in boiling water beforehand until soft
Inside the dish, make layers of béchamel sauce, green vegetables, goat cheese and lasagna, repeat and finish with a thin layer of béchamel
Bake in the oven for around 25 minutes. Once out of the oven, serve with a salad and enjoy!
Ingredients
1 pack of lasagna (fresh or dry)
1 goat cheese log
1 head of broccoli
300 g (10.6 oz) spinach
1 zucchini
1 leek
1 bunch of chives
50 g (3 and 1/2 tbsp) butter
50 g (1.8 oz) flour
50 cl (2 cups) milk
1 tbsp olive oil
Salt, pepper
Utensils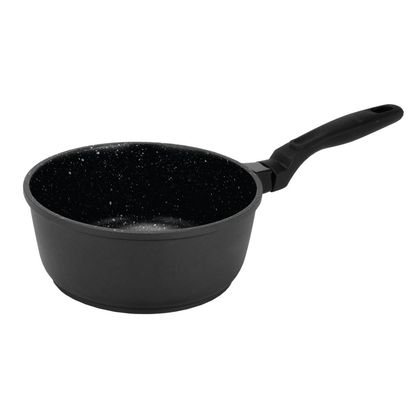 Why use a saucepan?
Sitram saucepans are versatile utensils fit for many preparations (soups, pasta, rice and sauces to name a few)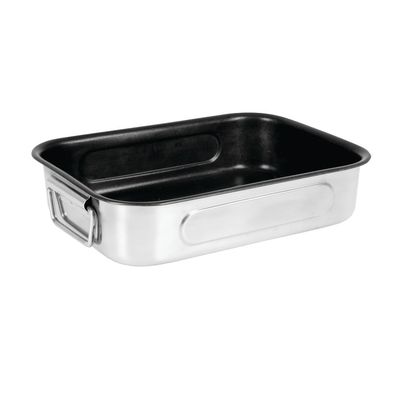 The benefits of cooking in the oven
Use an oven dish to prepare delicious roasts and vegetables au gratin as well as lovely hearty family recipes like lasagna or moussaka.
Other recipes for you
Here are some recipes you might also like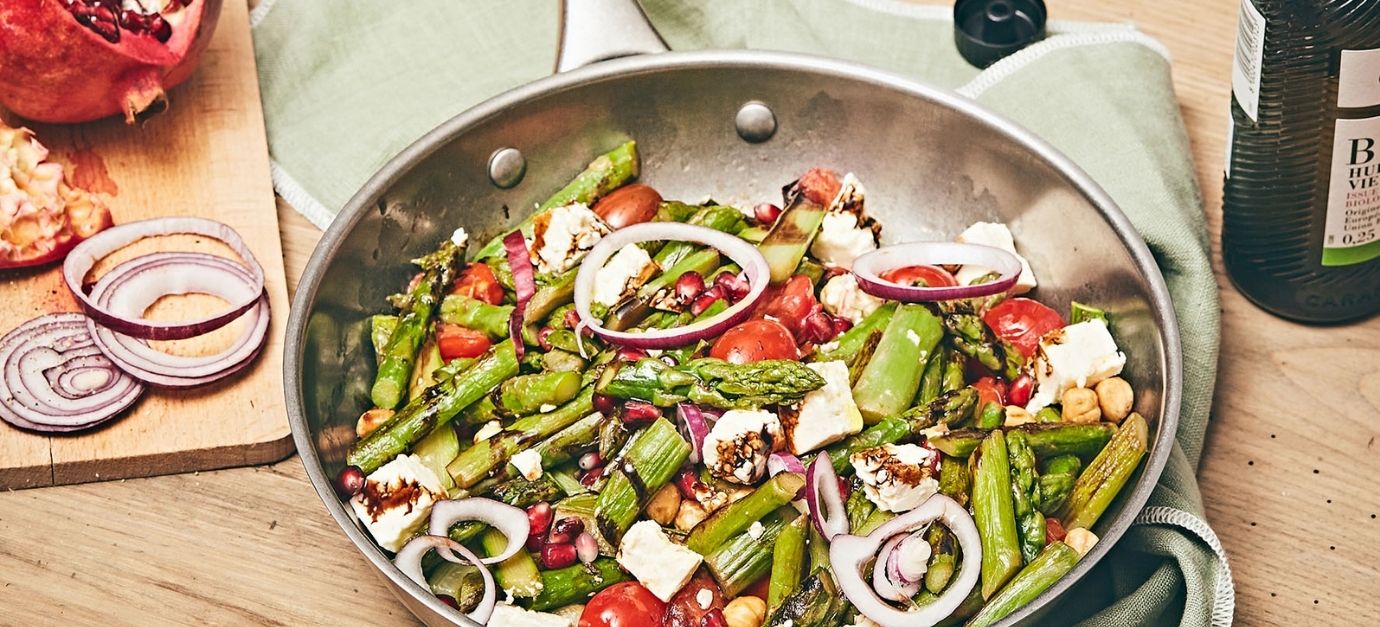 Sautéed asparagus salad with hazelnuts, feta cheese, pomegranate,…
A gourmet salad with a crunch!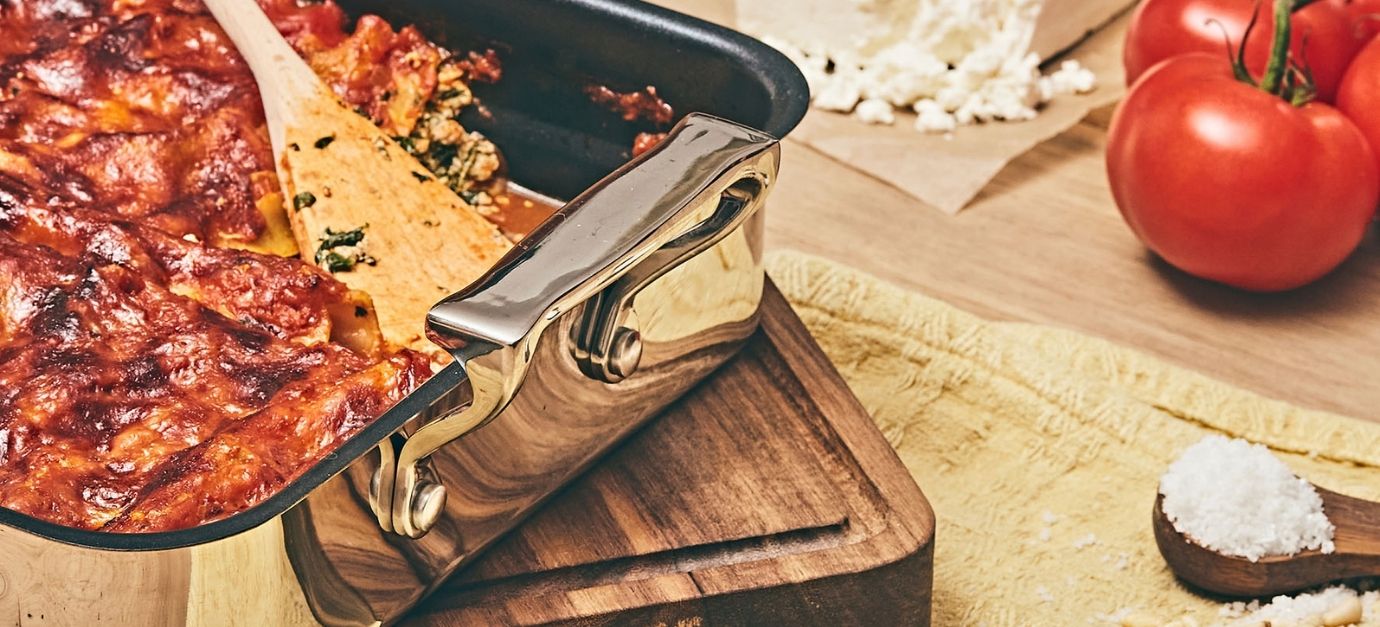 Cannelloni au gratin with veal, spinach, feta, and ricotta
The perfect recipe for cozy evenings!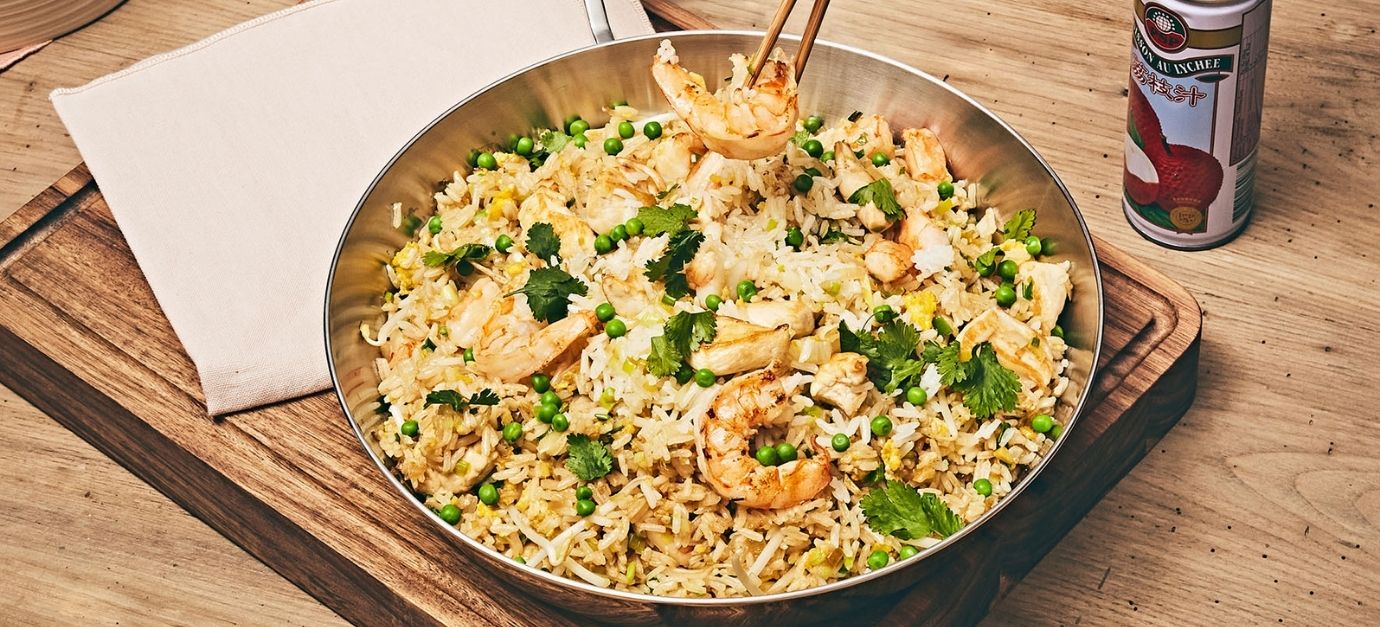 Cantonese rice with shrimp and chicken
A delicious recipe to share!