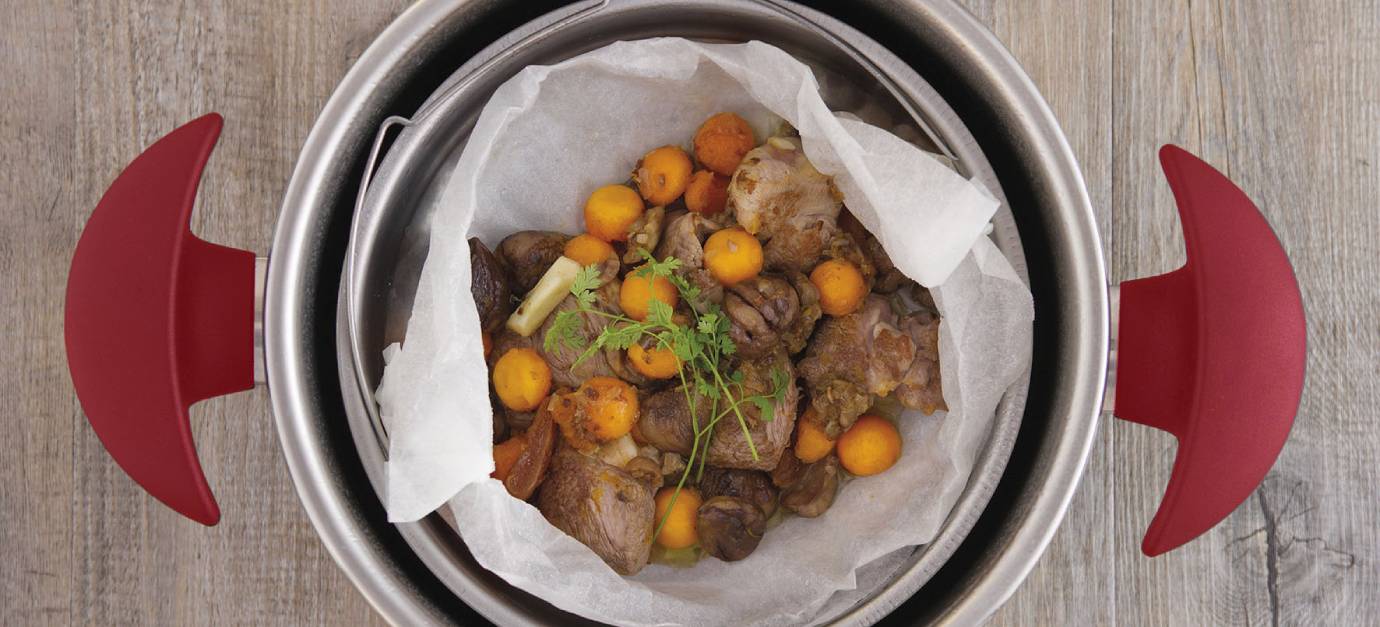 Lamb, chestnuts, and red kuri squash cooked in papillote
Savory recipes
Fall
Winter
Under 30 minutes
Easy
Autocuiseur
Method
Heat the olive oil in the pressure cooker, sear the pieces of lamb, then season as needed. Set aside.
Peel and chop the shallot.
Cut the squash in half and hollow out the inside with a melon baller. Save the balls of squash and keep the shells aside.
Add a pat of butter to the pressure cooker and sweat the shallot, chestnuts, squash balls, unpeeled garlic clove, figs, and apricots. Add the pieces of meat
Add 15 cl (3/5 cup) of water and ½ beef bouillon cube. Season as needed.
Place the squash shells on the parchment paper, add the lamb, vegetables, dried fruit, and a spoonful of broth. Fold the parchment paper over the squash with 3 folds then fold and tighten the edges.
Add 15 cl (3/5 cup) of water to the pressure cooker, then place the squash shells in the basket.
Close the lid with the regulator and heat the cooker. When the steam starts to escape, lower the heat and cook for 8 minutes.
Remove the pressure cooker from the heat. Depressurize before opening.
Remove the shells from the paper and serve.
Ingredients
325 g (11.5 oz) boneless lamb meat (loin or saddle)
1 shallot
1 small red kuri squash
250 g (8.8 oz) vacuum-packed chestnuts
1 clove of garlic
1 bay leaf
4 dried apricots
4 dried figs
Salt, pepper
2 sheets of parchment paper
Utensil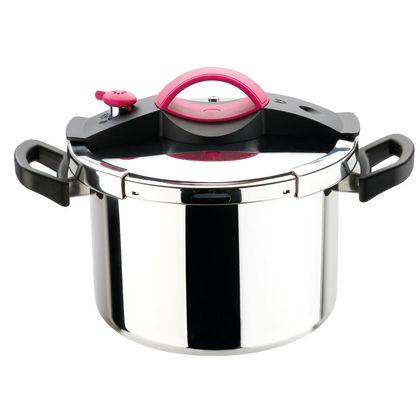 Why use a pressure cooker?
It's the perfect utensil for the busy and efficient cook. Thanks to its amazing speed you will save precious time for other activities...
Other recipes for you
Here are some recipes you might also like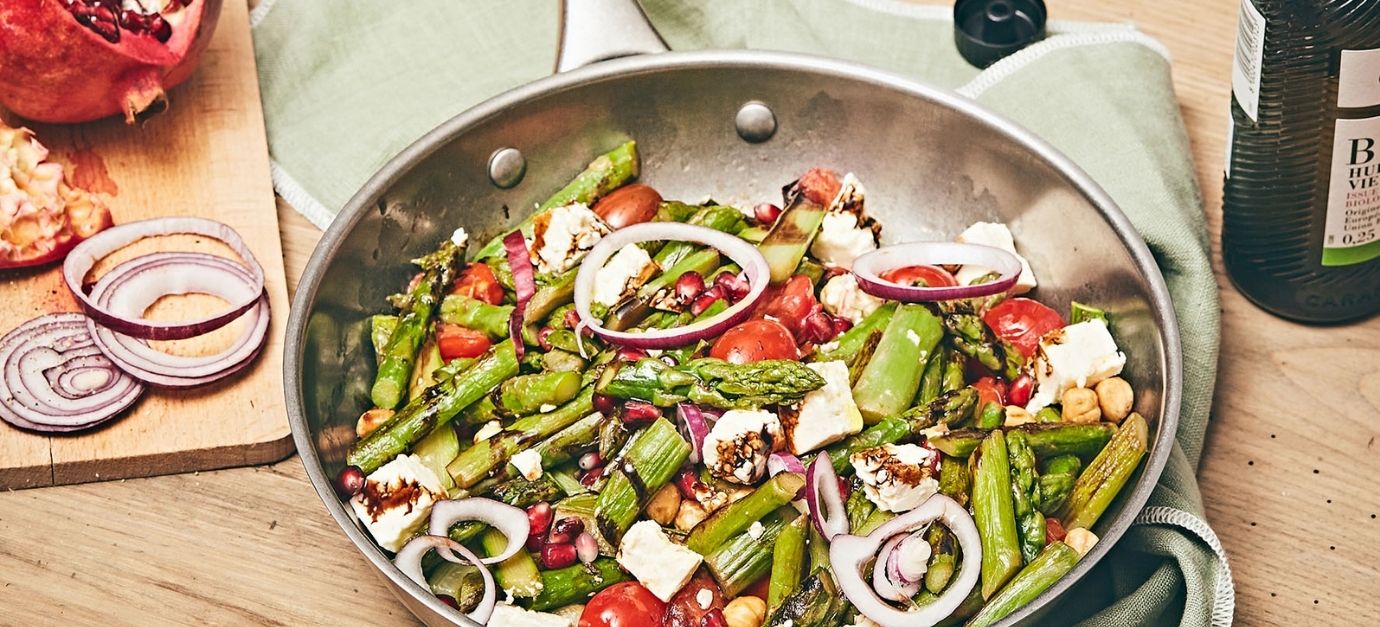 Sautéed asparagus salad with hazelnuts, feta cheese, pomegranate,…
A gourmet salad with a crunch!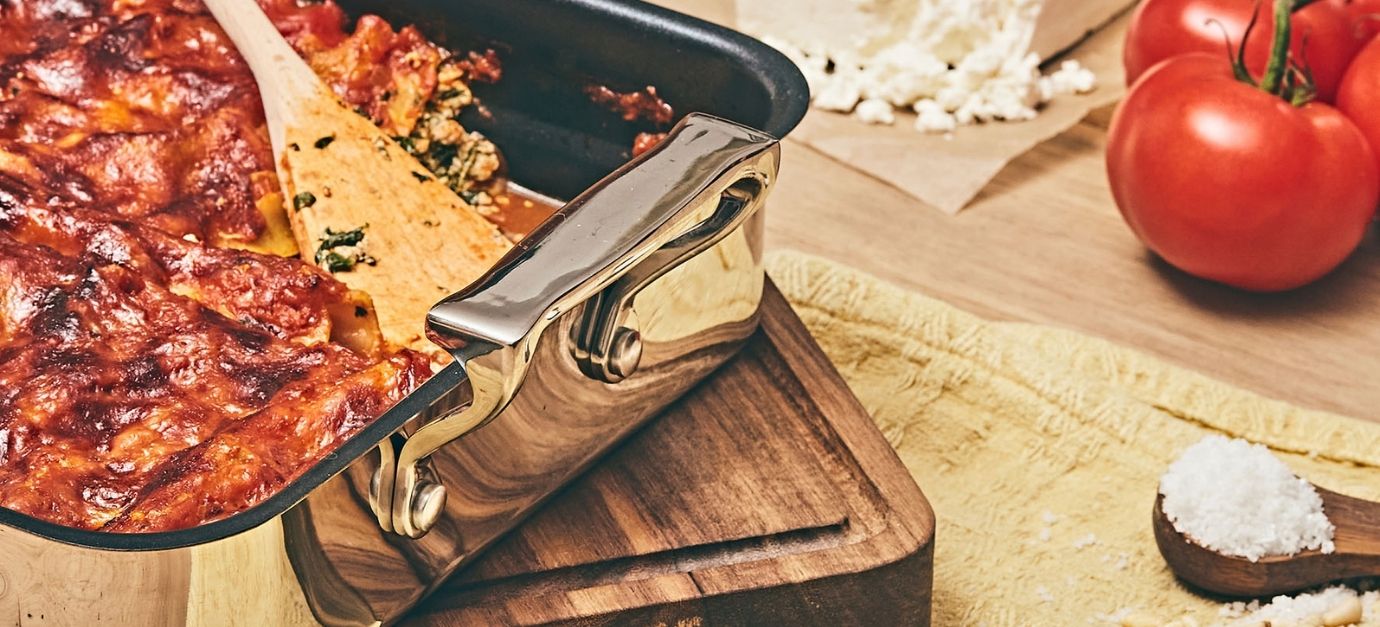 Cannelloni au gratin with veal, spinach, feta, and ricotta
The perfect recipe for cozy evenings!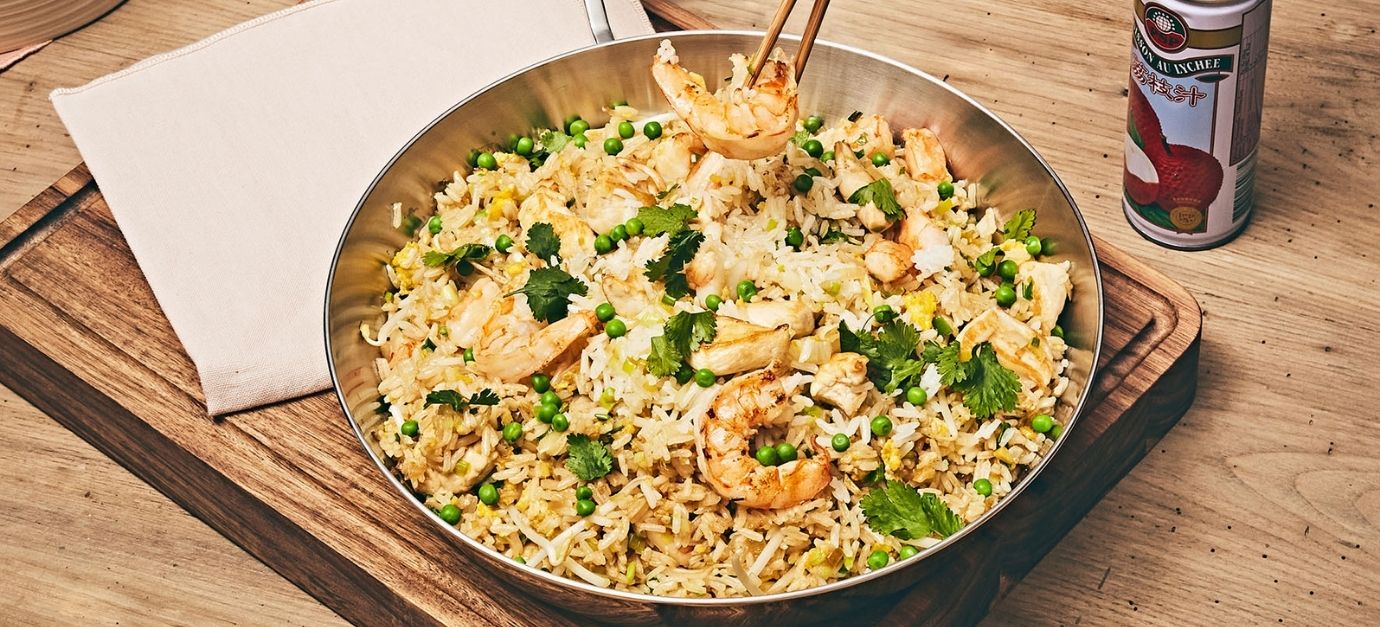 Cantonese rice with shrimp and chicken
A delicious recipe to share!