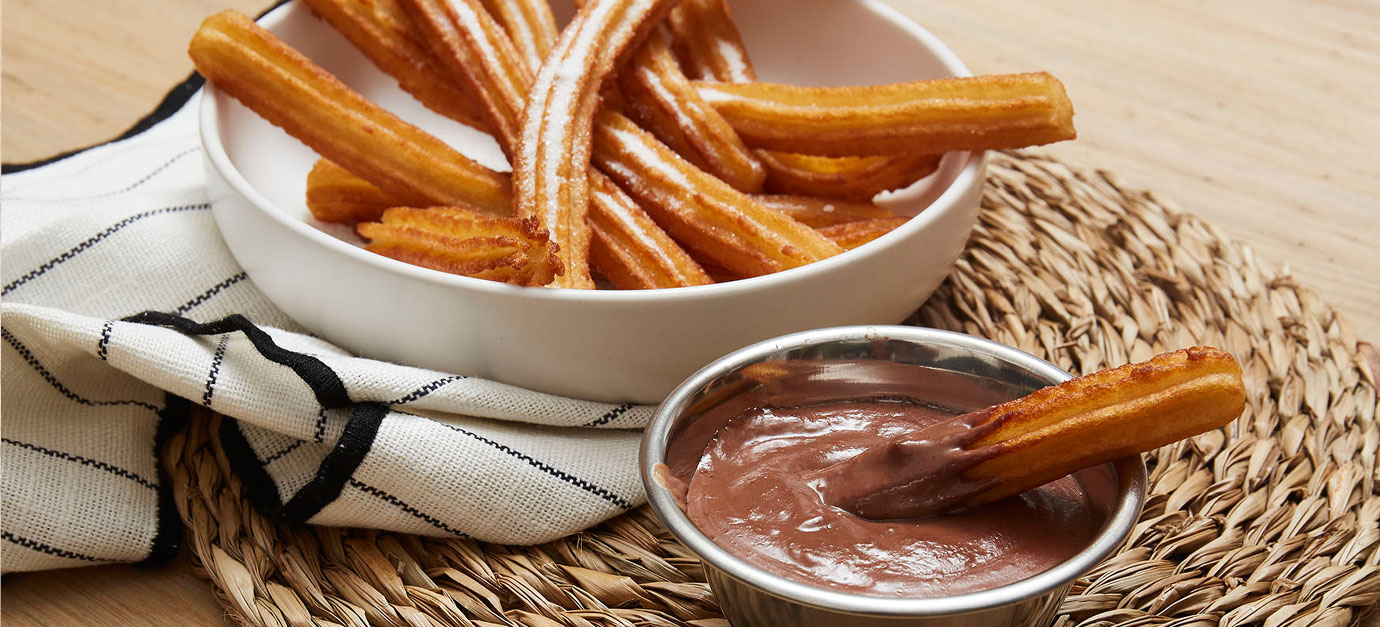 Mini chocolate and orange blossom churros
Sweet recipes
Fall
Winter
1+ hour
Végétarienne
Medium difficulty
Poêle
Prep time
10 minutes + 1 hour rest
Method
The chocolate:
Dilute the cornstarch in some of the cold milk.
In a saucepan, bring the milk to a boil.
Add the coarsely chopped chocolate and diluted cornstarch, stir regularly until thick, and bring to a boil.
Set aside.
The churros:
Mix the flour, salt, and sugar.
Bring the water to a boil and pour it over the flour mixture. Mix gently and add the orange blossom water.
Cover with a clean cloth and let the dough rest for 1 hour.
Heat the oil (at least 3-4 cm) in a frying pan.
Use a pastry bag to add small pieces of dough to the hot oil.
Let brown for around 3 minutes, stirring with a skimmer.
Once cooked, place the churros on some paper towel and sprinkle with powdered sugar.
Dip the churros in the bowl of creamy chocolate and enjoy!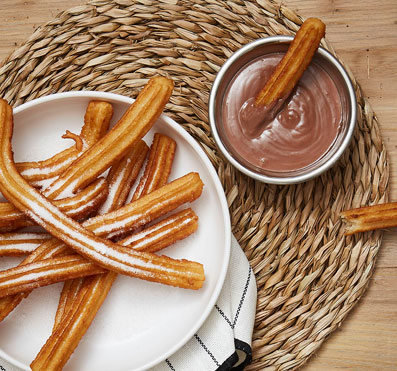 Ingredients
Churros:
250 g (2 cups) flour
1 tbsp powdered sugar
20 ml (4 tsp) orange blossom water
Frying oil
1 tbsp powdered sugar
1 pinch of salt
 
Chocolate:
1 tbsp cornstarch
75 cl (3 and 1/8 cups) semi-skimmed milk
180 g (6.3 oz) 70% dark chocolate
Utensil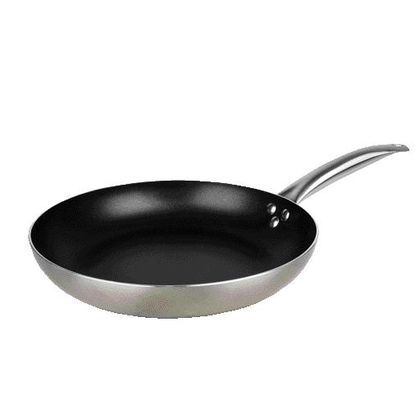 The benefits of cooking with a frying pan
With its round and shallow shape, this versatile utensil allows you to cook to your taste a variety of foods, from steaks to whole fish, burgers, meatballs, and all sorts of sauteed vegetables, pasta or cereals.
Other recipes for you
Here are some recipes you might also like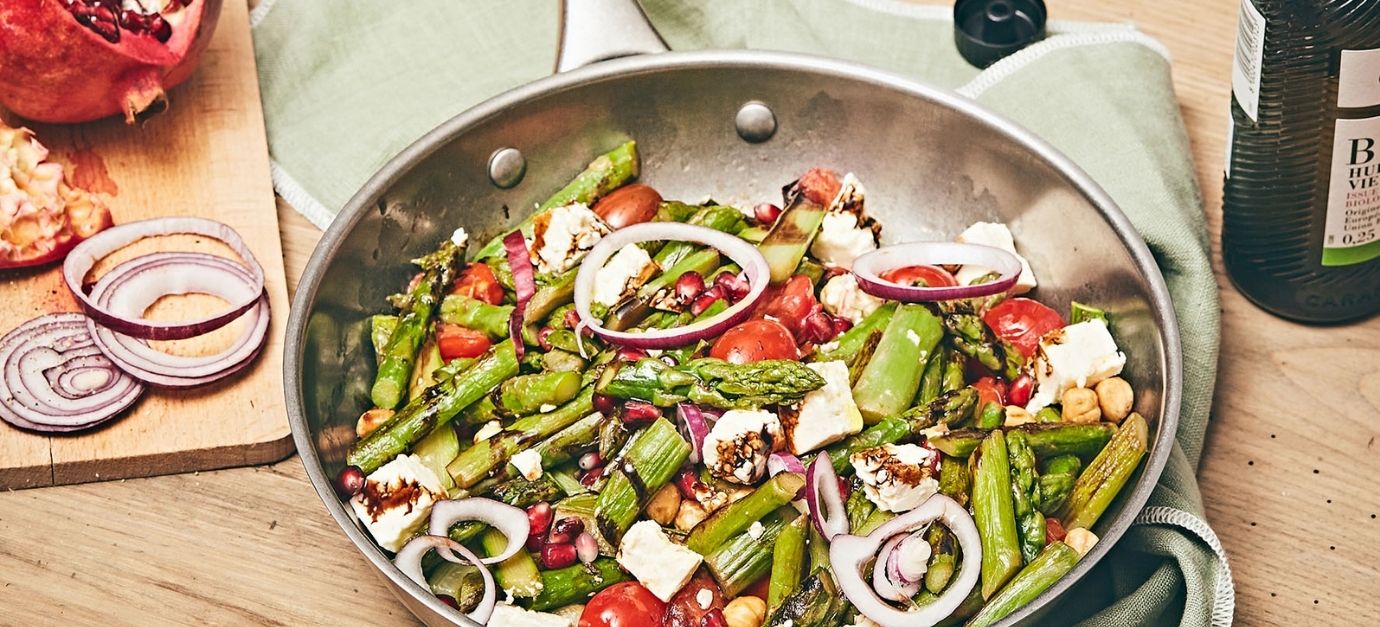 Sautéed asparagus salad with hazelnuts, feta cheese, pomegranate,…
A gourmet salad with a crunch!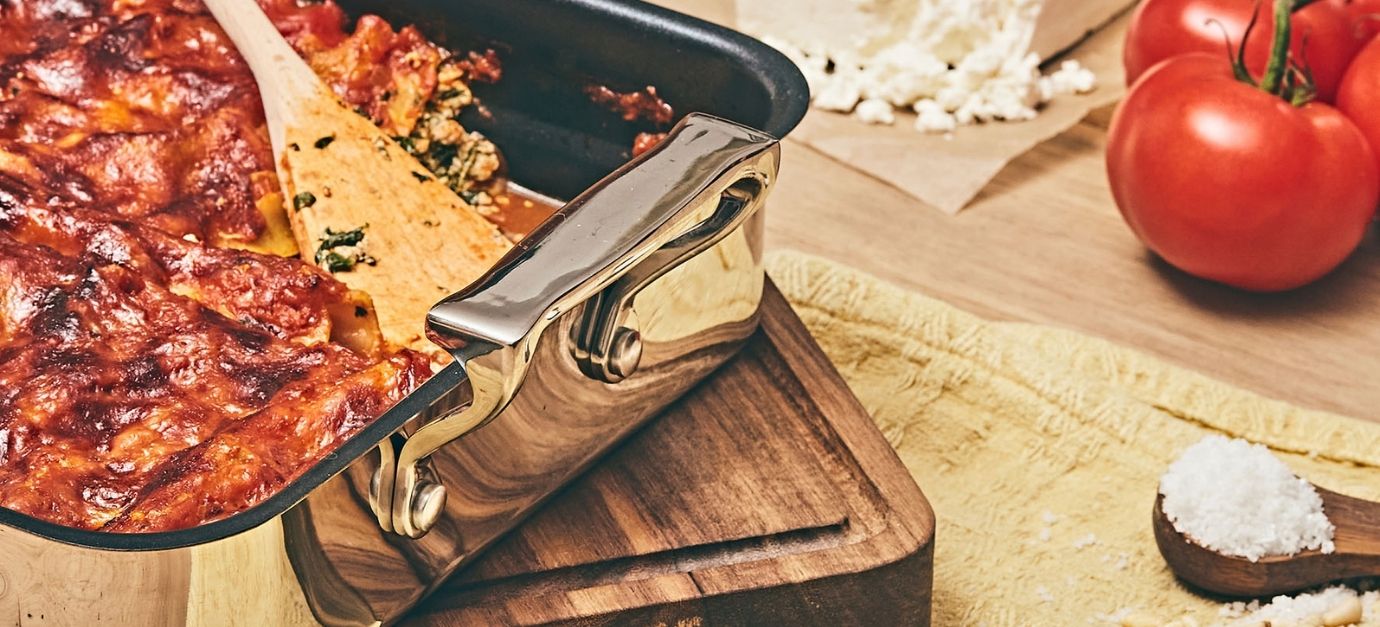 Cannelloni au gratin with veal, spinach, feta, and ricotta
The perfect recipe for cozy evenings!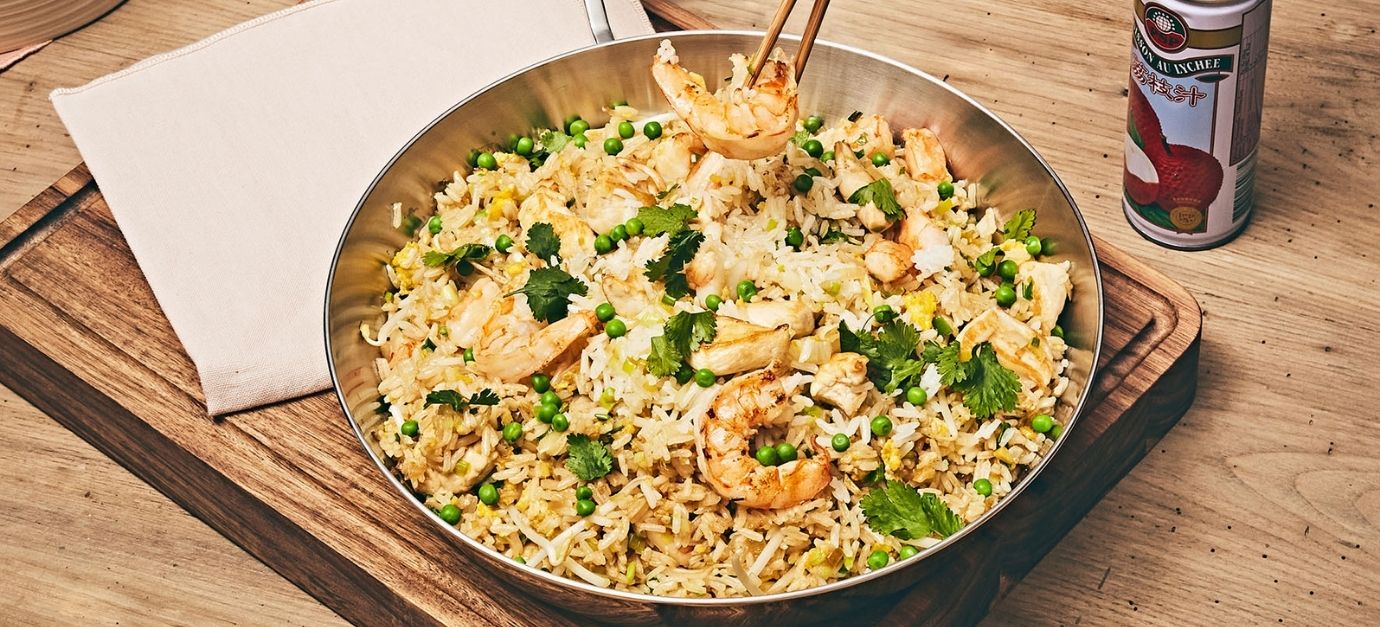 Cantonese rice with shrimp and chicken
A delicious recipe to share!