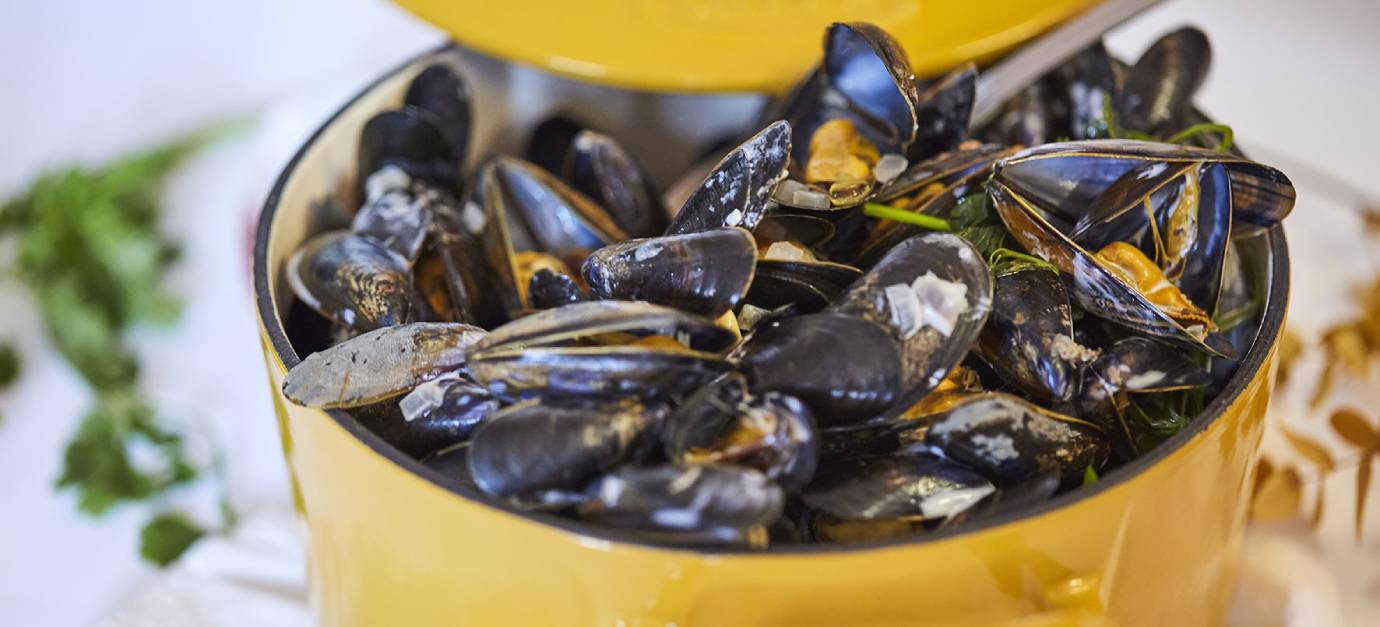 Mussels marinara
Savory recipes
Spring
Summer
Fall
Winter
Under 30 minutes
Easy
Cocotte en fonte
Faitout
Method
Clean and debeard the mussels with plenty of water.
Chop the shallots and onion.
Make a bouquet garni.
Add the mussels, shallots, onion, bouquet garni, and dry white wine to a Dutch oven.
Cook covered over high heat.
When the mussels open, drain them with a skimmer and set aside the cooking liquid.
Only use half of the shells (keep the mussel meat and discard the other half of the mussel).
Reduce half of the cooking liquid, strain, and gradually add the butter.
Arrange the mussels in a soup bowl and cover with the cooking liquid.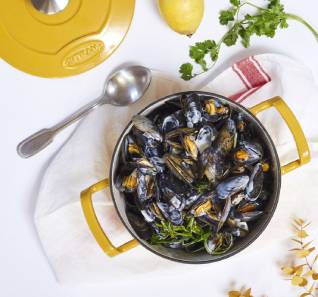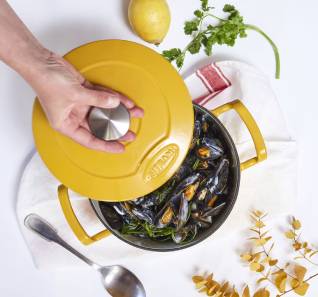 Ingredients
30 g (1 oz) shallots
30 g (1 oz) onions
1.5 kg (3.3 lbs) Bouchot mussels
10 cl (2/5 cup) white wine (from the Loire Valley)
Bouquet garni : 1 sprig of thyme, ½ bay leaf, stems of parsley
30 g (2 tbsp) butter
Utensils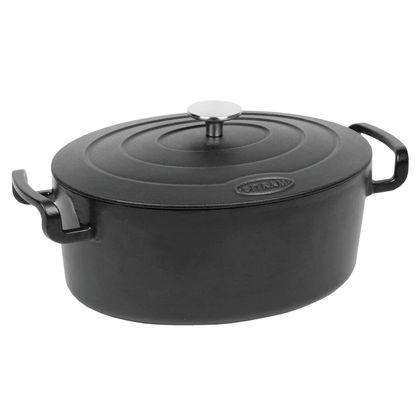 Why cook in a Dutch Oven?
Dutch ovens are ideal for slow cooked, simmered dishes. You can use the in the oven as well as the stovetop, and they will keep your meal warm when served at table.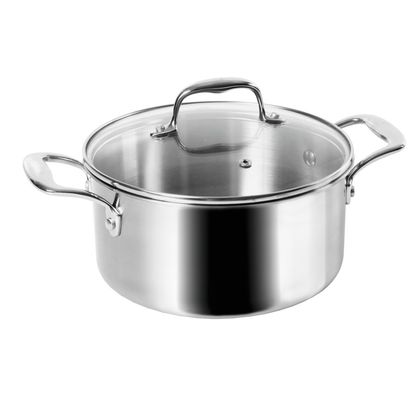 Why cook with a stockpot?
A stockpot is so versatile it can be useful in many situations, especially if you need to cook large quantities. With its two sturdy handles it's easier to carry.
Other recipes for you
Here are some recipes you might also like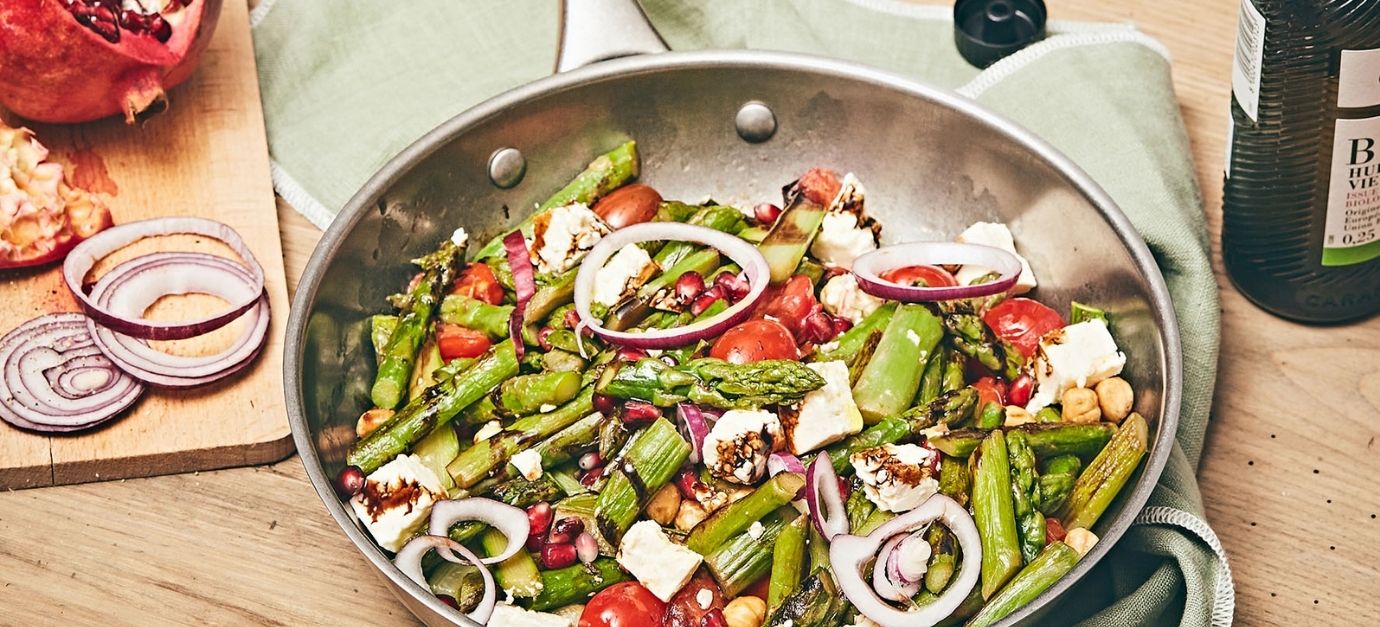 Sautéed asparagus salad with hazelnuts, feta cheese, pomegranate,…
A gourmet salad with a crunch!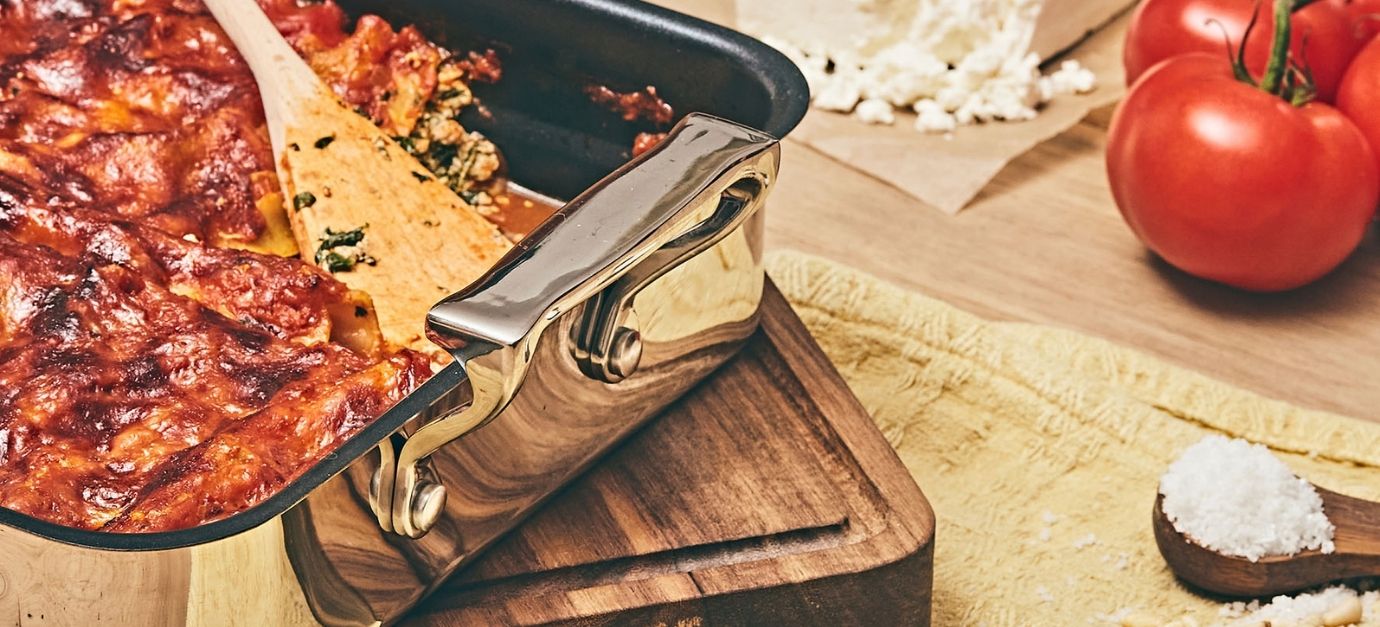 Cannelloni au gratin with veal, spinach, feta, and ricotta
The perfect recipe for cozy evenings!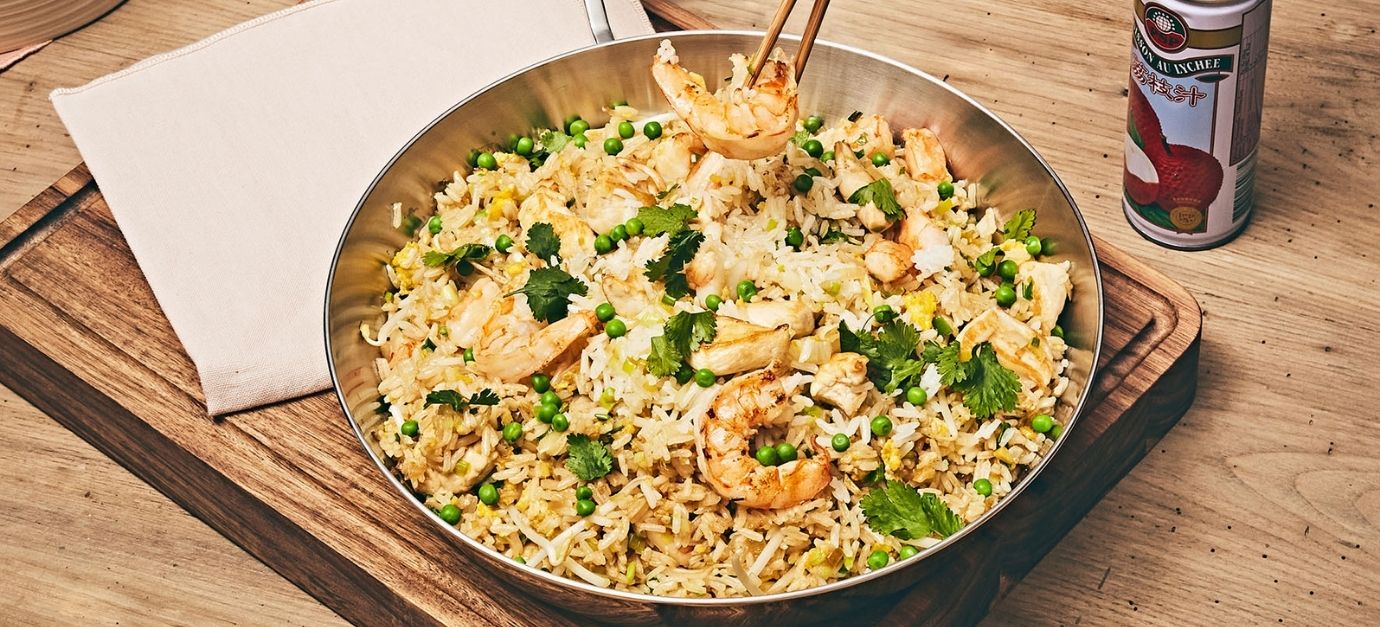 Cantonese rice with shrimp and chicken
A delicious recipe to share!