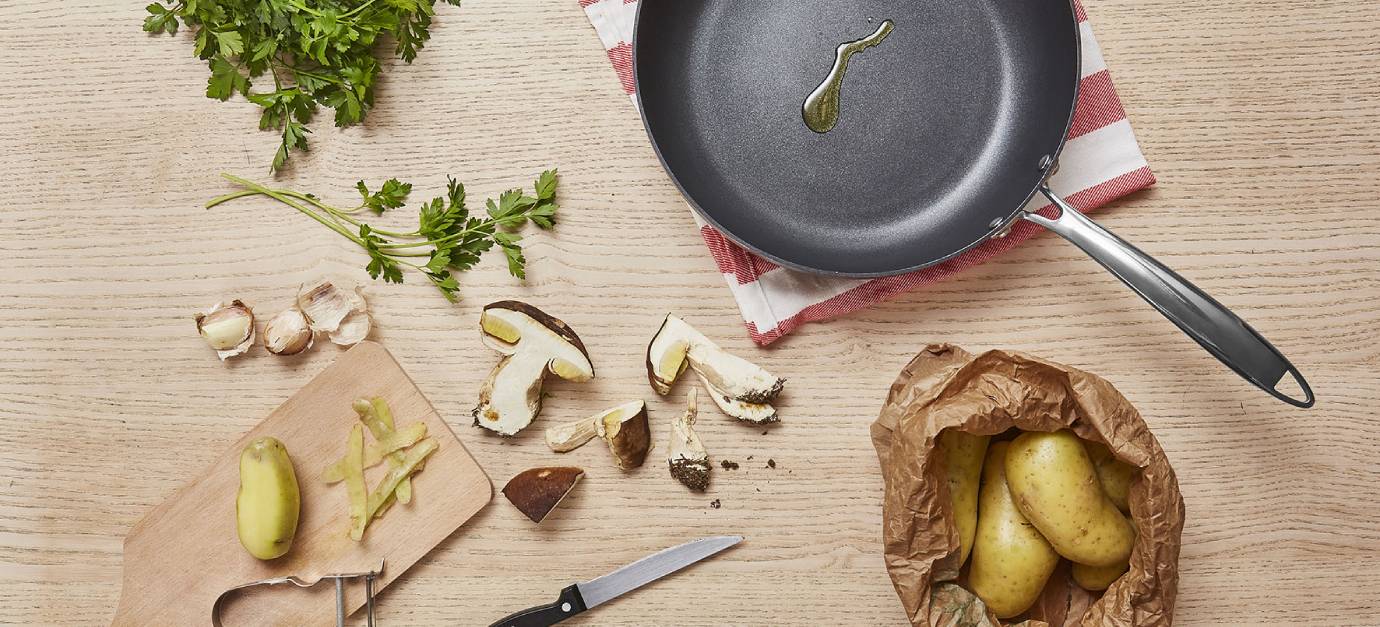 Pan-fried potatoes and porcini mushrooms
Recettes salées
Automne
Hiver
Moins de 30 minutes
Vegan
Difficulté facile
Poêle
Method
Peel and dice the potatoes. Peel and chop the garlic. Remove then chop the leaves of the parsley. Clean then cut the porcini mushrooms into thin slices.
Cook the porcini mushrooms in a frying pan with some sunflower oil. Set aside and drain.
Heat some more sunflower oil in the pan and sauté the potatoes until golden brown, then add the porcini mushrooms, garlic, and parsley.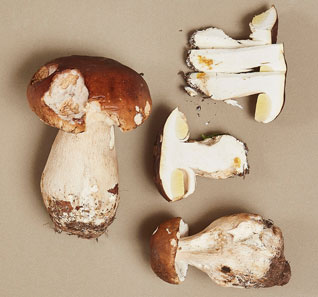 Ingredients
1 kg (2.2 lbs) Amandine potatoes
350 g (12.3 oz) porcini mushrooms
Parsley
Sunflower oil
Utensil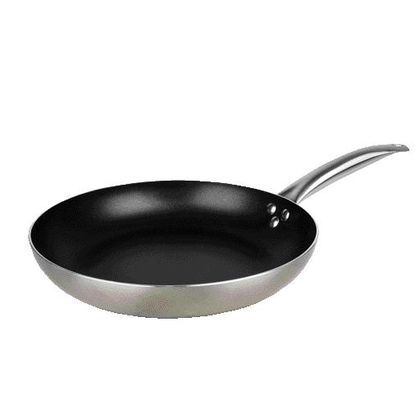 The benefits of cooking with a frying pan
With its round and shallow shape, this versatile utensil allows you to cook to your taste a variety of foods, from steaks to whole fish, burgers, meatballs, and all sorts of sauteed vegetables, pasta or cereals.
Other recipes for you
Here are some recipes you might also like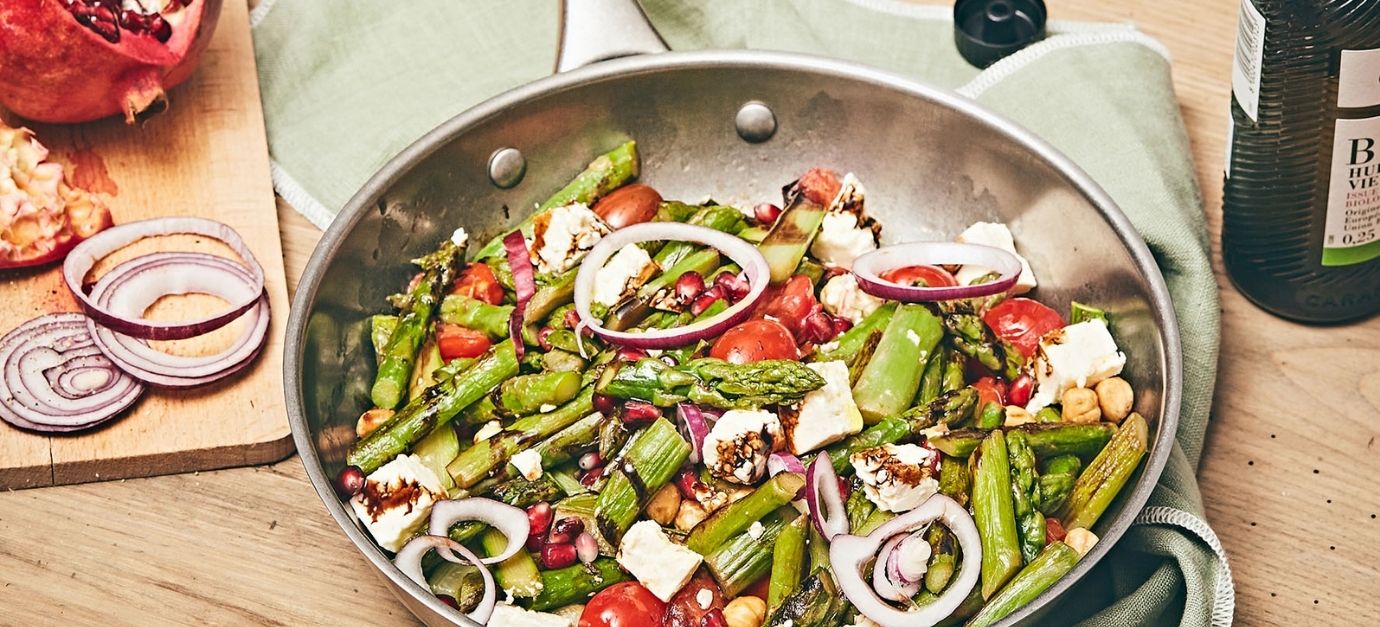 Sautéed asparagus salad with hazelnuts, feta cheese, pomegranate,…
A gourmet salad with a crunch!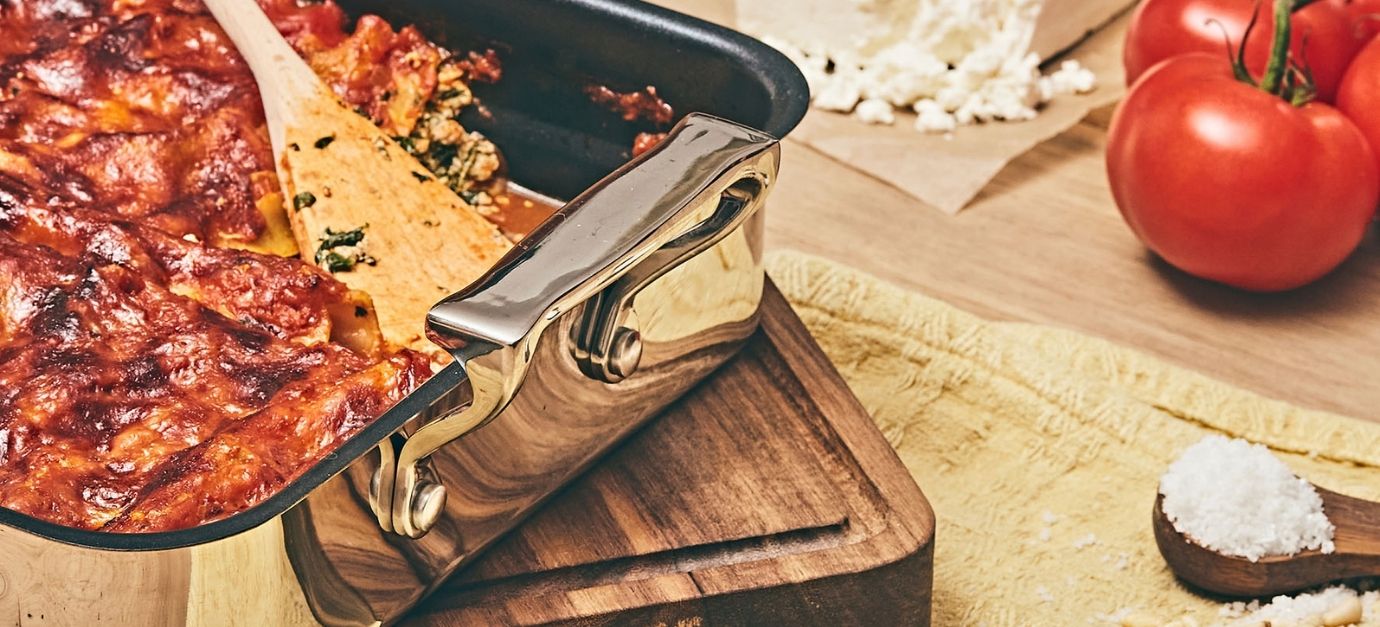 Cannelloni au gratin with veal, spinach, feta, and ricotta
The perfect recipe for cozy evenings!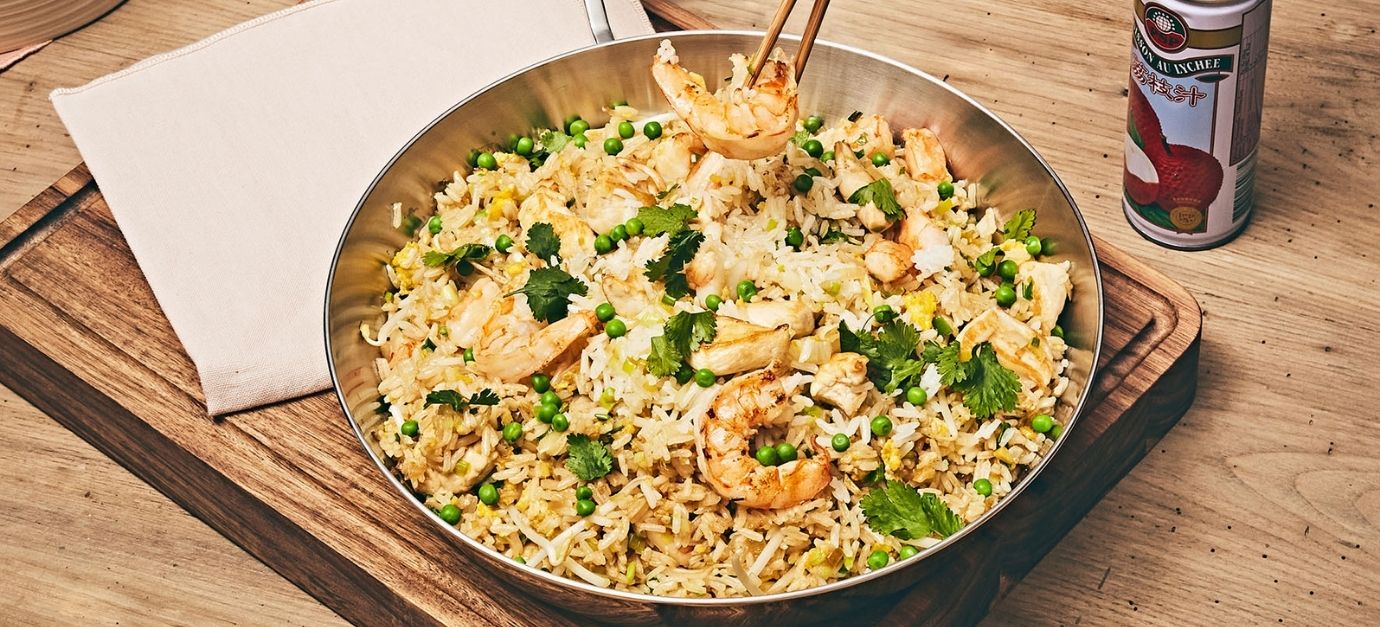 Cantonese rice with shrimp and chicken
A delicious recipe to share!