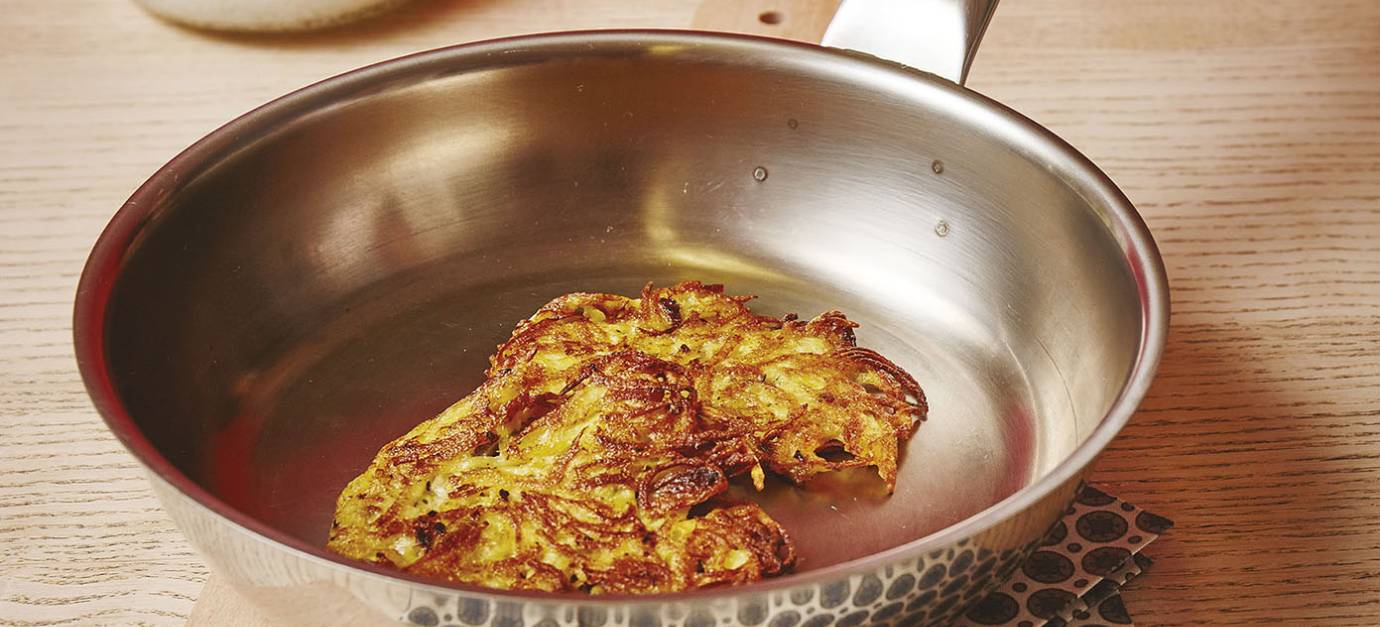 Potato pancakes (rösti)
Savory recipes
Spring
Summer
Fall
Winter
30 minutes to 1 hour
Végétarienne
Easy
Poêle
Method
Peel then shred the onion and potatoes.
Squeeze the shredded pieces with your hands to remove as much juice as possible.
Add the eggs and flour to thicken the texture. Season with salt and pepper.
Heat a spoonful of oil in a large frying pan.
Add large spoonfuls of the potato mixture to the oil and make patties.
Flip the pancakes a few times while cooking.
Remove them from the pan when they are golden brown and crispy yet still soft in the middle.
Sprinkle with a pinch of salt, serve, and enjoy! Tip: Feel free to add some fried bacon!
Ingredients
4 Bintje potatoes
1 tbsp all-purpose flour
1 tbsp sunflower oil
2 eggs
1 onion
2 pinches of salt and pepper
Utensil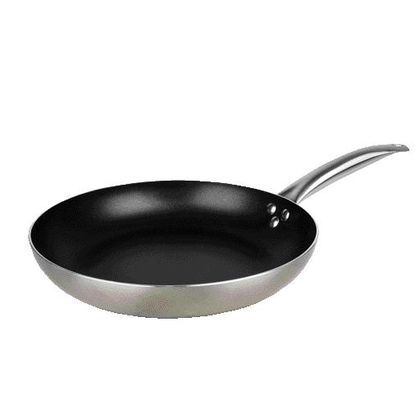 The benefits of cooking with a frying pan
With its round and shallow shape, this versatile utensil allows you to cook to your taste a variety of foods, from steaks to whole fish, burgers, meatballs, and all sorts of sauteed vegetables, pasta or cereals.
Other recipes for you
Here are some recipes you might also like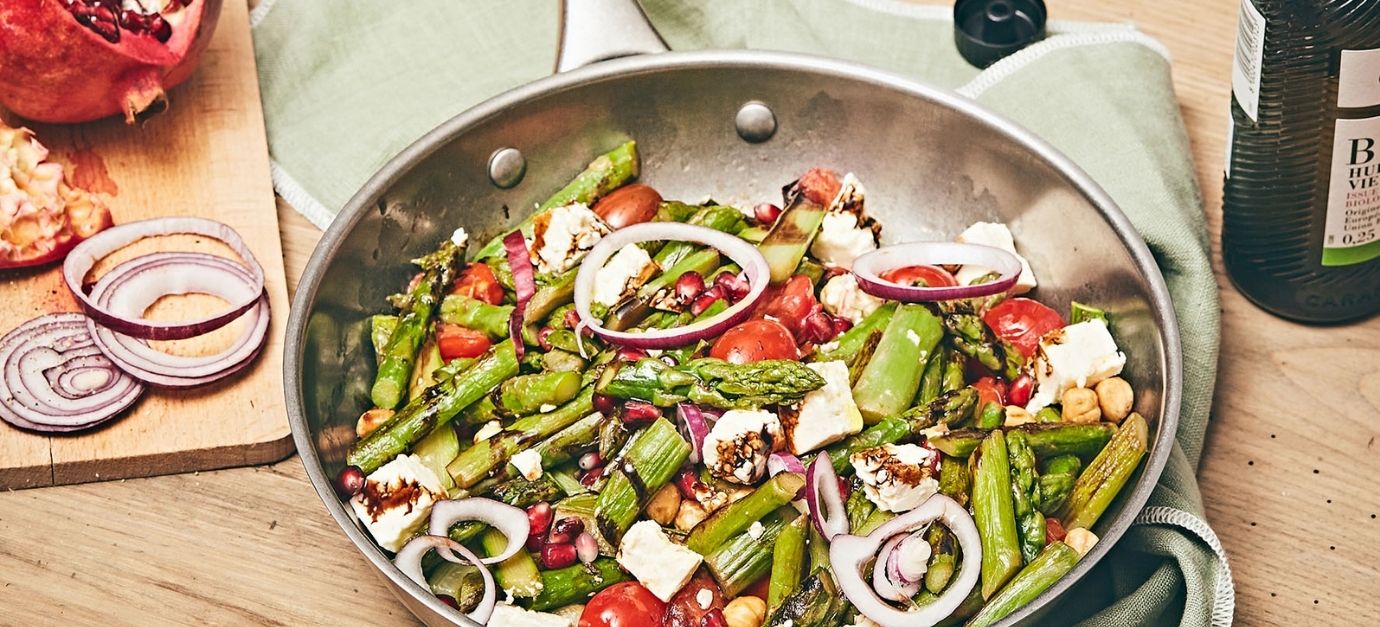 Sautéed asparagus salad with hazelnuts, feta cheese, pomegranate,…
A gourmet salad with a crunch!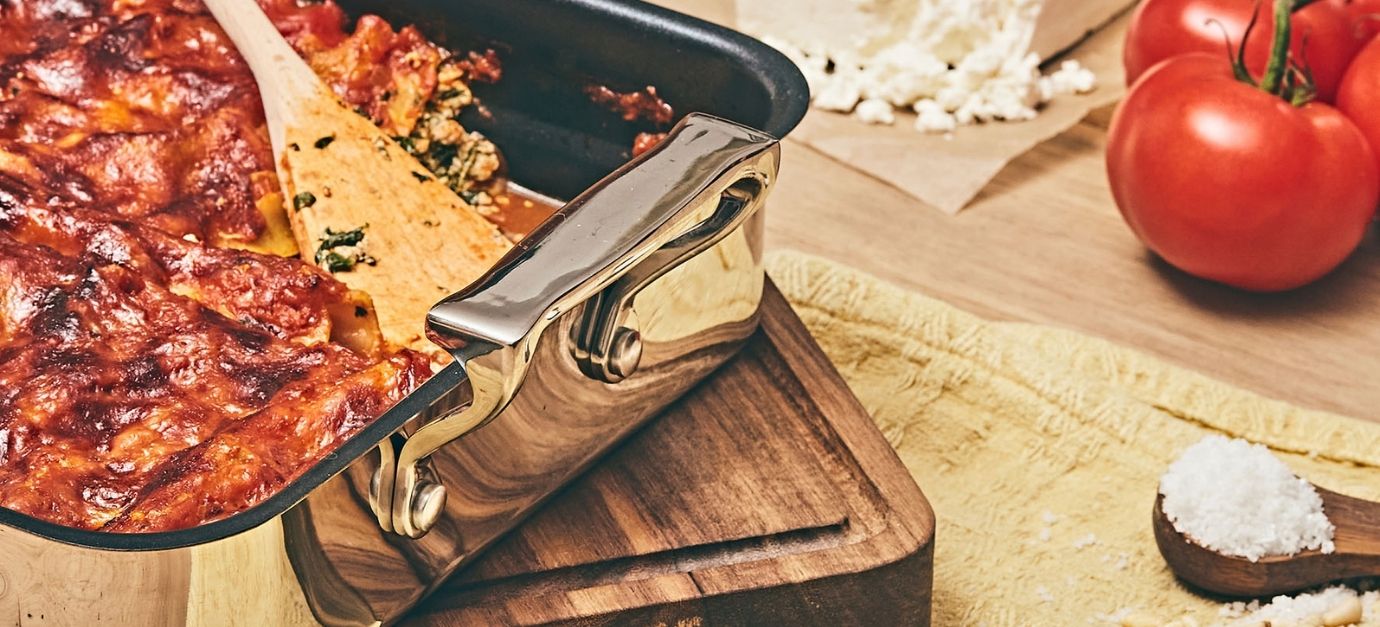 Cannelloni au gratin with veal, spinach, feta, and ricotta
The perfect recipe for cozy evenings!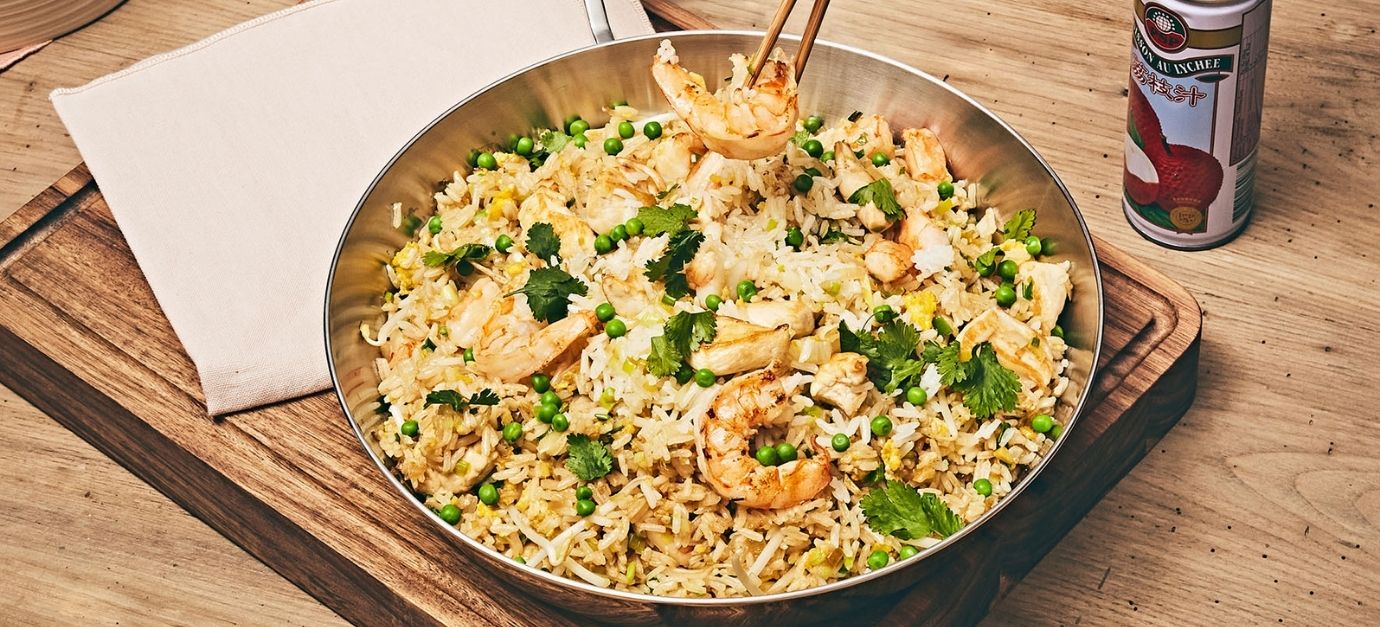 Cantonese rice with shrimp and chicken
A delicious recipe to share!