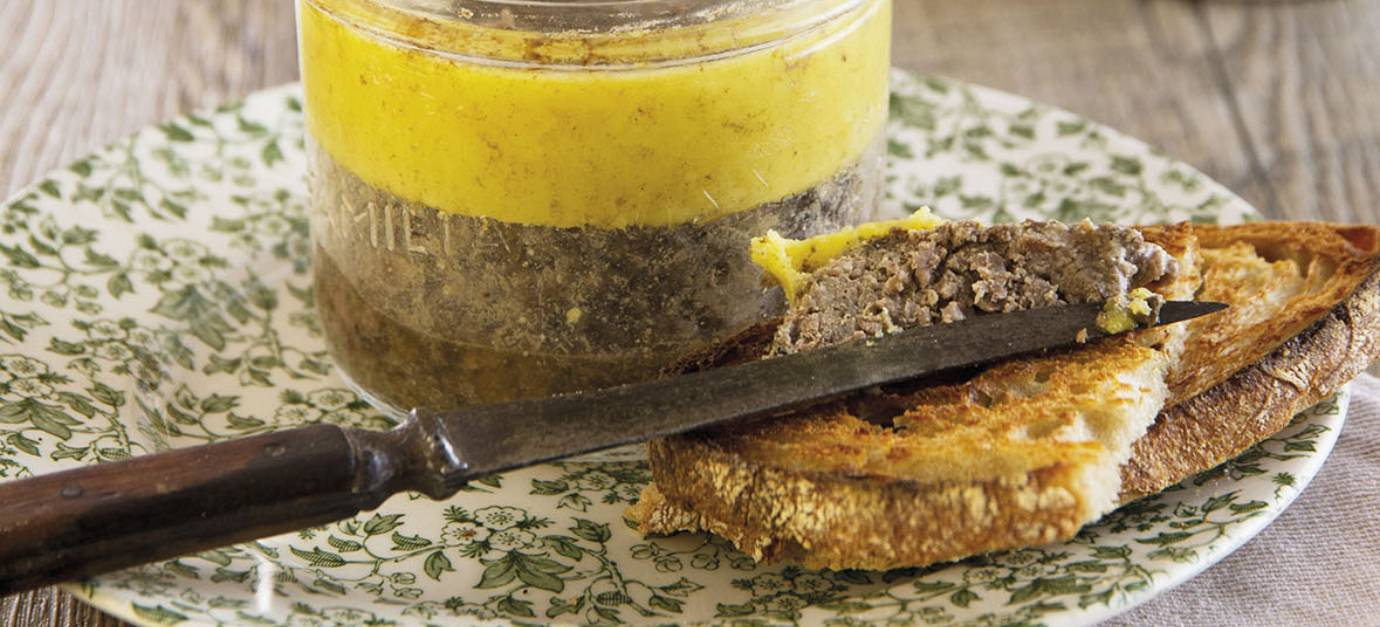 Poultry terrine
Savory recipes
Spring
Summer
Fall
Winter
1+ hour
Easy
Autocuiseur
Method
Wash the jars and lids with soap and water.
Trim the chicken livers and cut them into pieces.
Peel and chop the shallots and fry them in the duck fat (without letting them brown).
Add the coarsely chopped poultry meat without the skin and fry until slightly brown.
Mix the resulting mixture with the pork stuffing and chicken livers. Add the cinnamon, thyme, nutmeg, cognac, and cream. Season with salt and pepper. Mix well.
Fill the glass jars up to 2 cm (4/5 inch) below the rim. Clean the rims of the jars, place the seals, and close the lids.
Put the jars in the steam basket, wedged between a cloth so they do not collide during cooking.
Place the basket in the pressure cooker, then fill with cold water up to 2/3 the height of the jars.
Close the lid with the regulator and heat the cooker. When the steam starts to escape, lower the heat and cook for 50 minutes.
When the cooking is finished, remove from the heat and only open the cooker once it has cooled completely, without depressurizing. The pressure must drop on its own, both inside the cooker and the jars.
Upon opening the cooker, carefully remove the jars and make sure they are well-sealed.
Wait one or two weeks before consuming.
Ingredients
3 shallots
1 tbsp duck fat
500 g (17.6 oz) poultry meat (your choice of guinea fowl or duck)
500 g (17.6 oz) pork stuffing
250 g (8.8 oz) chicken livers
½ tsp ground cinnamon
1 sprig of thyme without leaves
¼ tsp grated nutmeg
5 cl (1/5 cup) cognac
10 cl (2/5 cup) liquid cream
1 tsp black pepper
Freshly ground Sarawak pepper
1 tsp fine salt
Utensil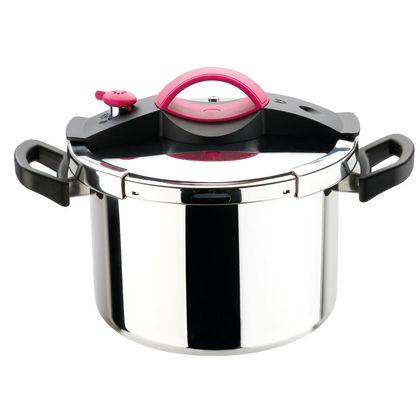 Why use a pressure cooker?
It's the perfect utensil for the busy and efficient cook. Thanks to its amazing speed you will save precious time for other activities...
Other recipes for you
Here are some recipes you might also like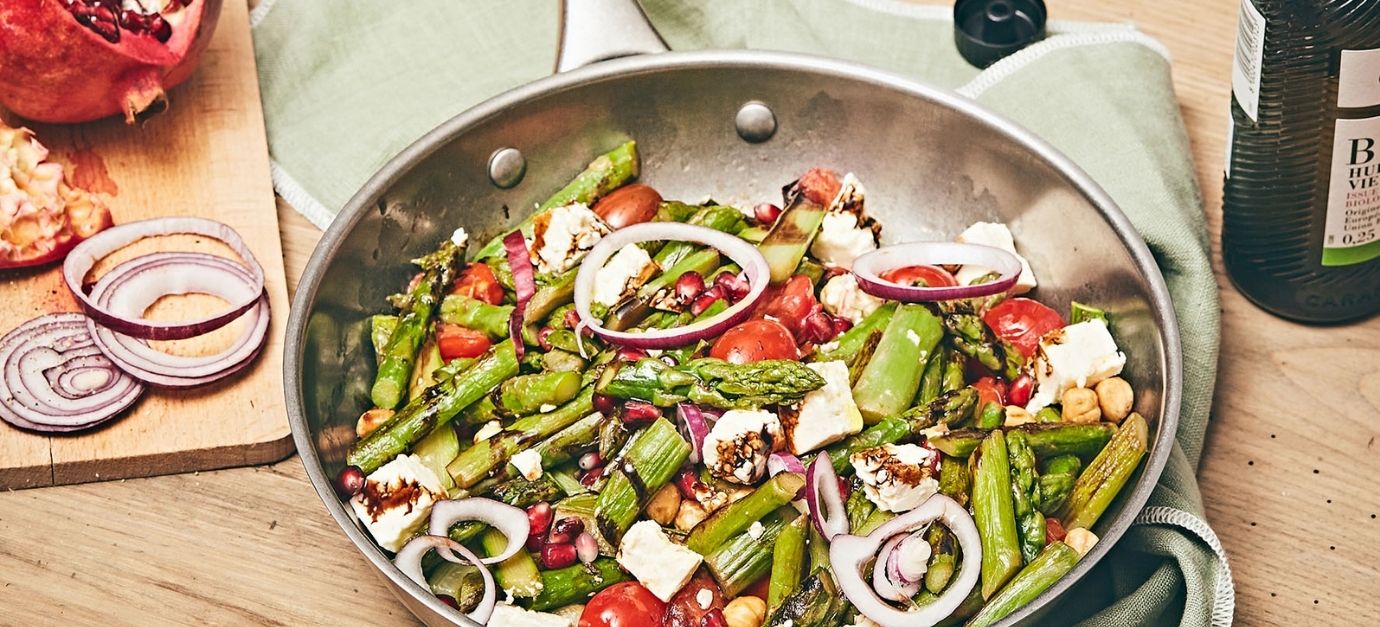 Sautéed asparagus salad with hazelnuts, feta cheese, pomegranate,…
A gourmet salad with a crunch!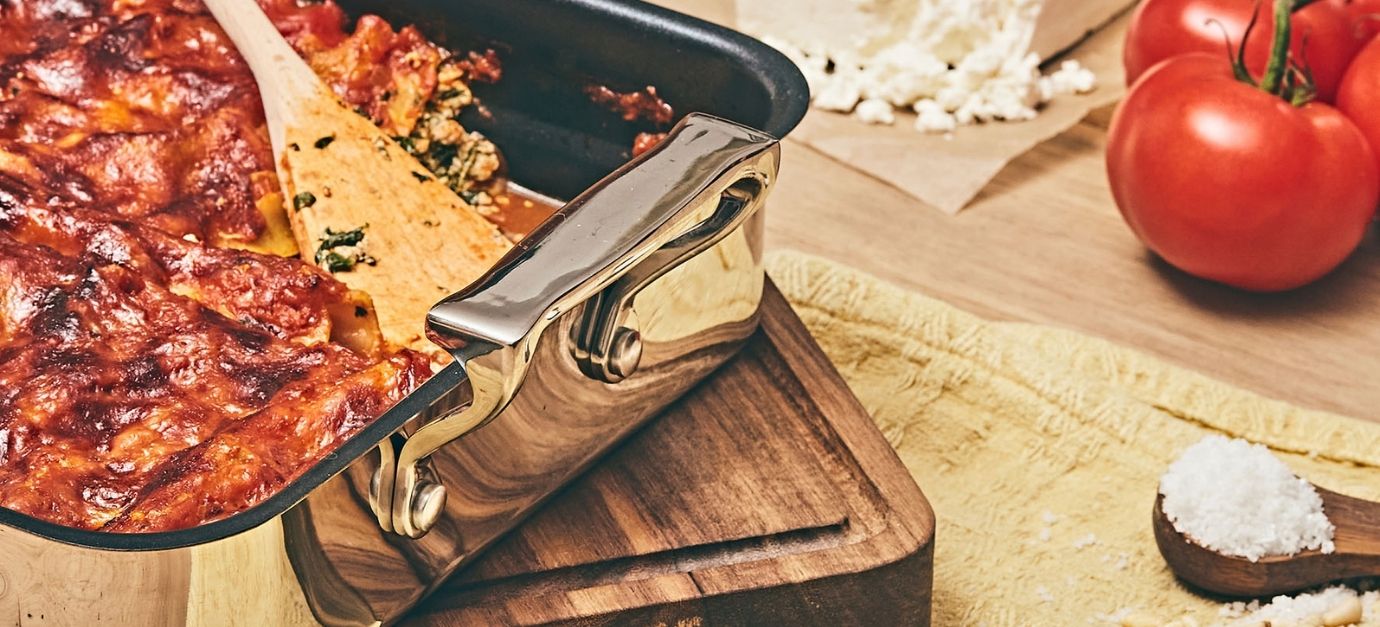 Cannelloni au gratin with veal, spinach, feta, and ricotta
The perfect recipe for cozy evenings!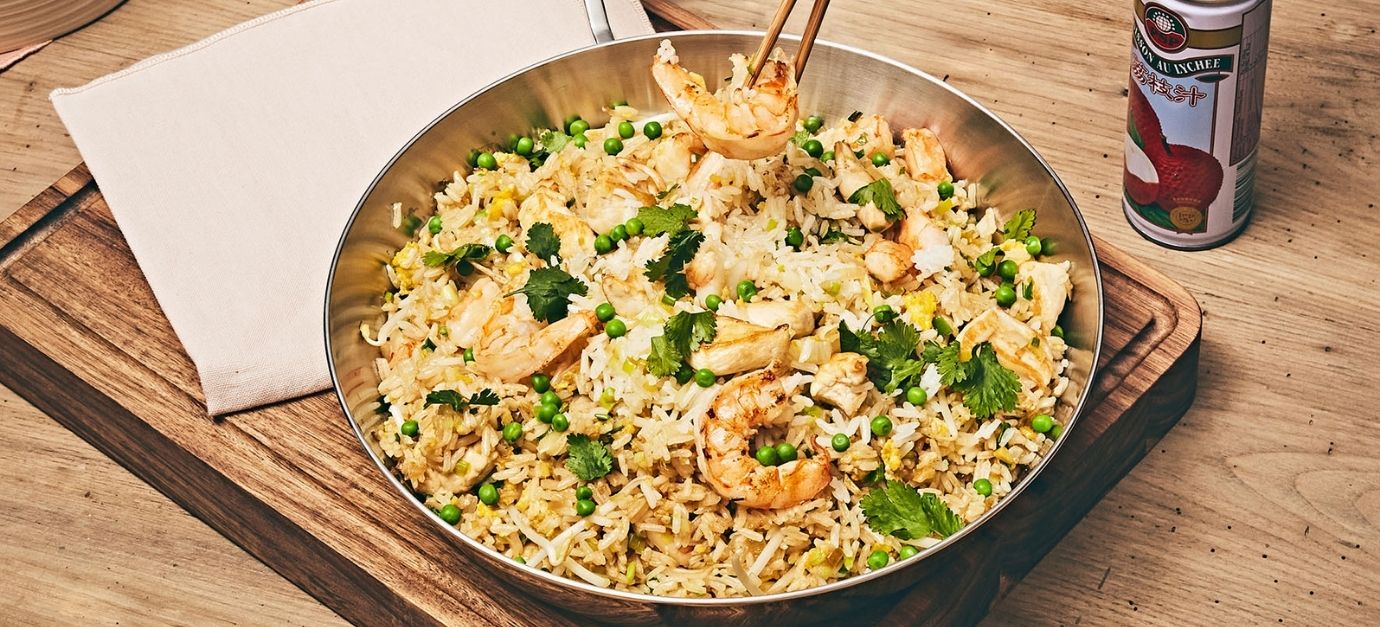 Cantonese rice with shrimp and chicken
A delicious recipe to share!