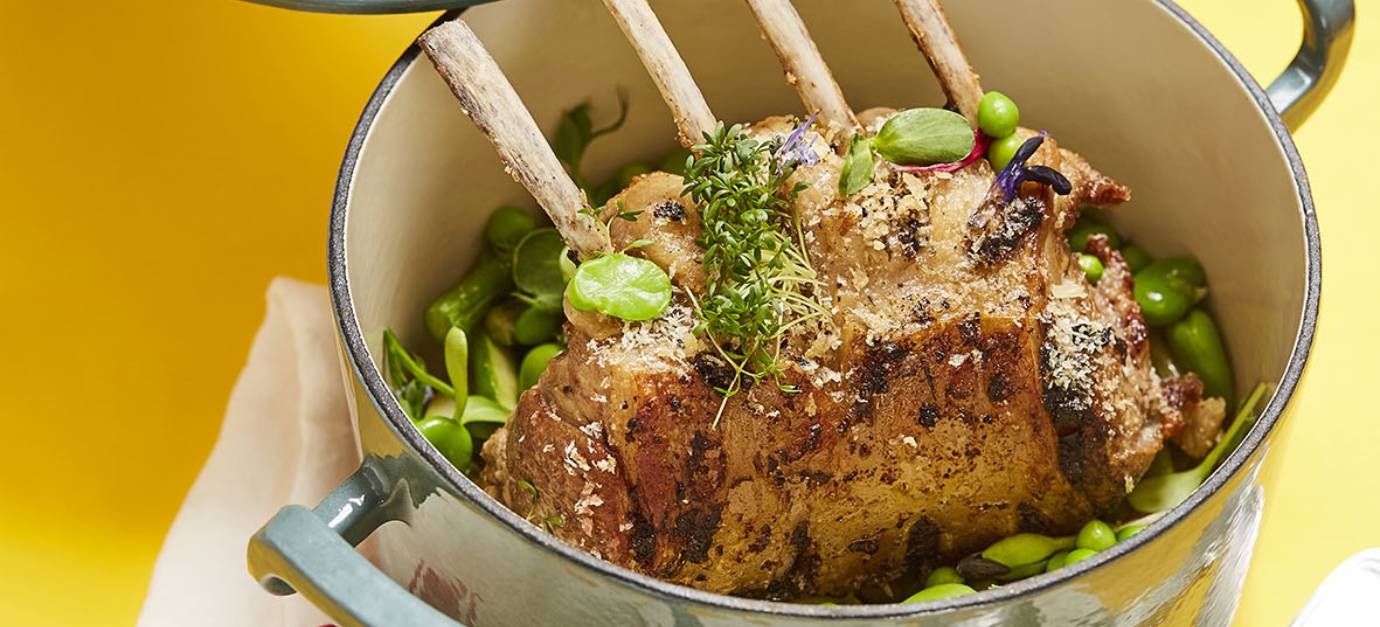 Rack of lamb with licorice and seasonal green vegetables
Savory recipes
Spring
30 minutes to 1 hour
Recette de fête
Easy
Casserole
Cocotte en fonte
Method
Add all the green vegetables (except the asparagus) to a pot of salted boiling water. Once cooked, cool them in ice water.
Peel and cut the asparagus into small sticks, then sauté in a frying pan. Season as needed.
Sear the rack of lamb (fat side down) in your Dutch oven, then season.
Sprinkle with a teaspoon of licorice powder and top with the black olive tapenade.
Finish cooking in the oven at 210°C (410°F) for 15 minutes.
Just before serving, add the green vegetables to the asparagus and sauté.
Serve immediately in the Dutch oven with the rack of lamb on top of the vegetables. Enjoy!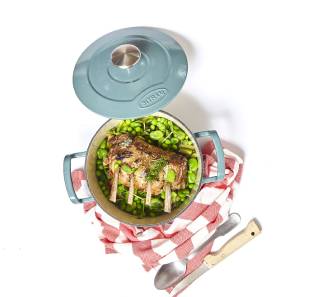 Ingredients
1 rack of lamb (6 ribs), ready to cook
8 g (2 tsp) licorice powder
100 g (3.5 oz) black olive tapenade
Olive oil
50 g (1.8 oz) fava beans
50 g (1.8 oz) green beans
50 g (1.8 oz) peas
50 g (1.8 oz) green asparagus
Utensils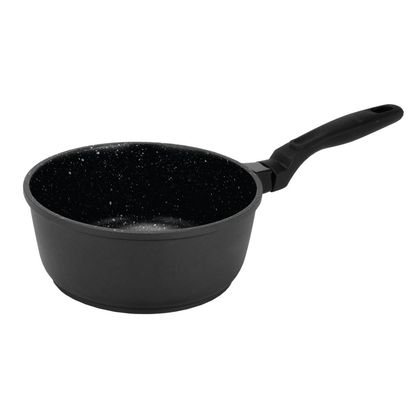 Why use a saucepan?
Sitram saucepans are versatile utensils fit for many preparations (soups, pasta, rice and sauces to name a few)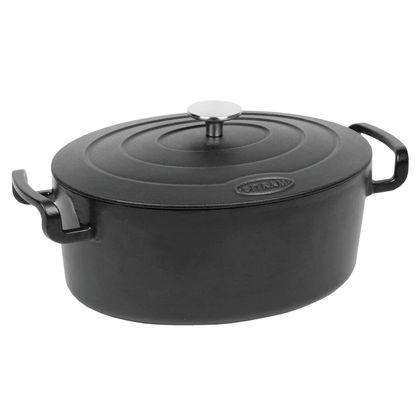 Why cook in a Dutch Oven?
Dutch ovens are ideal for slow cooked, simmered dishes. You can use the in the oven as well as the stovetop, and they will keep your meal warm when served at table.
Other recipes for you
Here are some recipes you might also like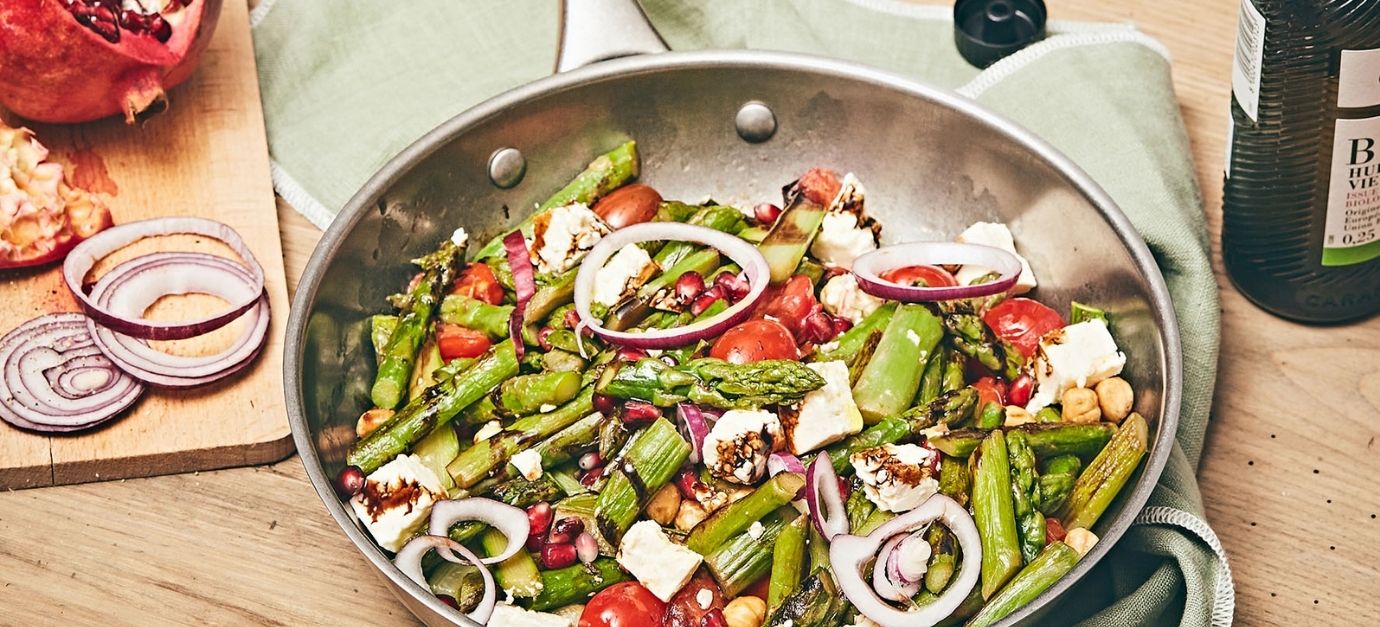 Sautéed asparagus salad with hazelnuts, feta cheese, pomegranate,…
A gourmet salad with a crunch!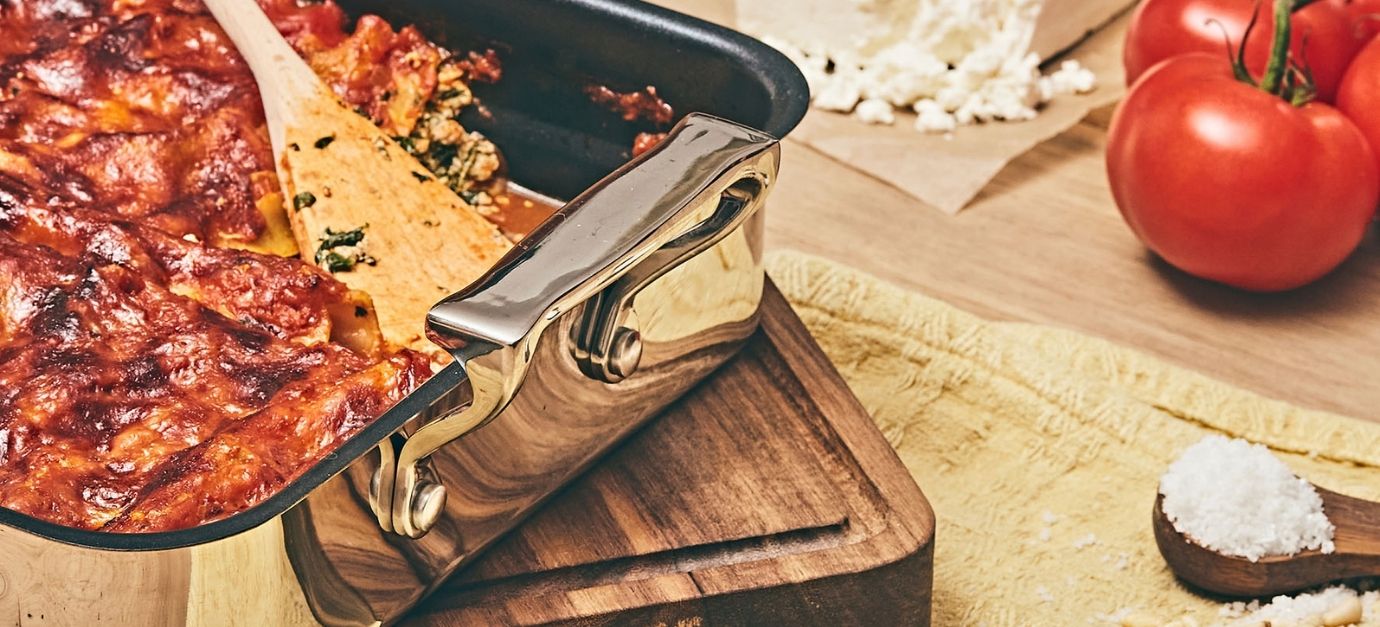 Cannelloni au gratin with veal, spinach, feta, and ricotta
The perfect recipe for cozy evenings!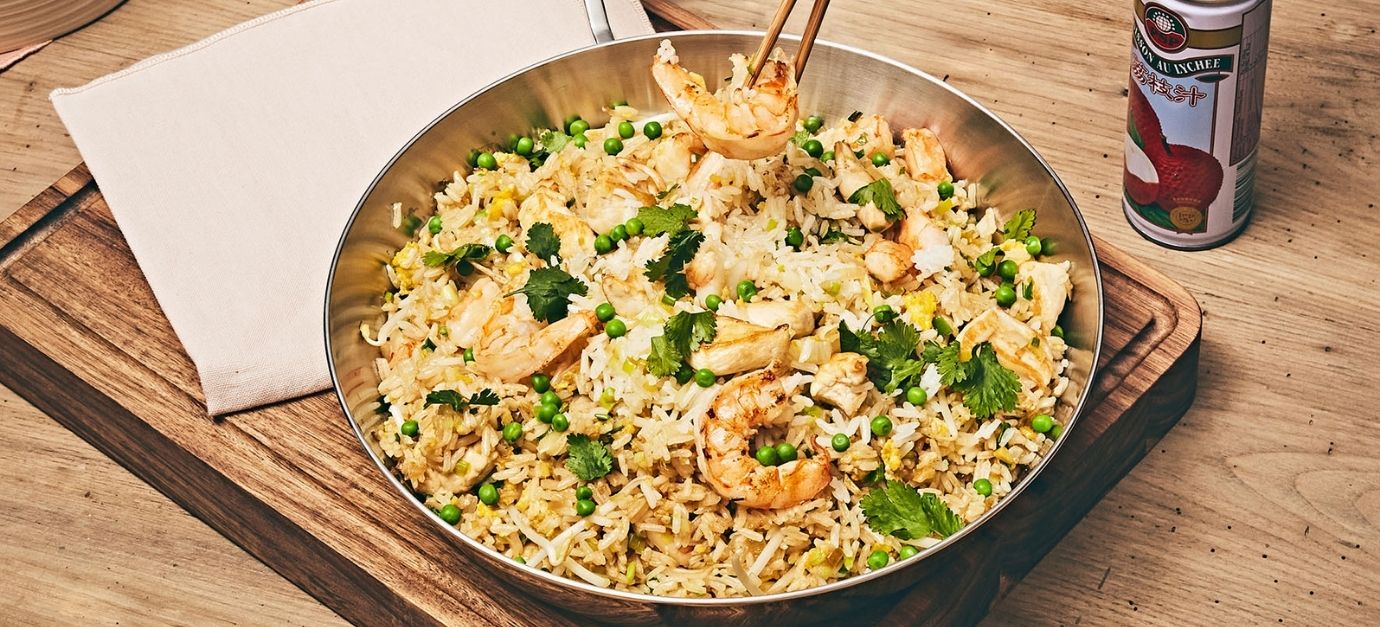 Cantonese rice with shrimp and chicken
A delicious recipe to share!