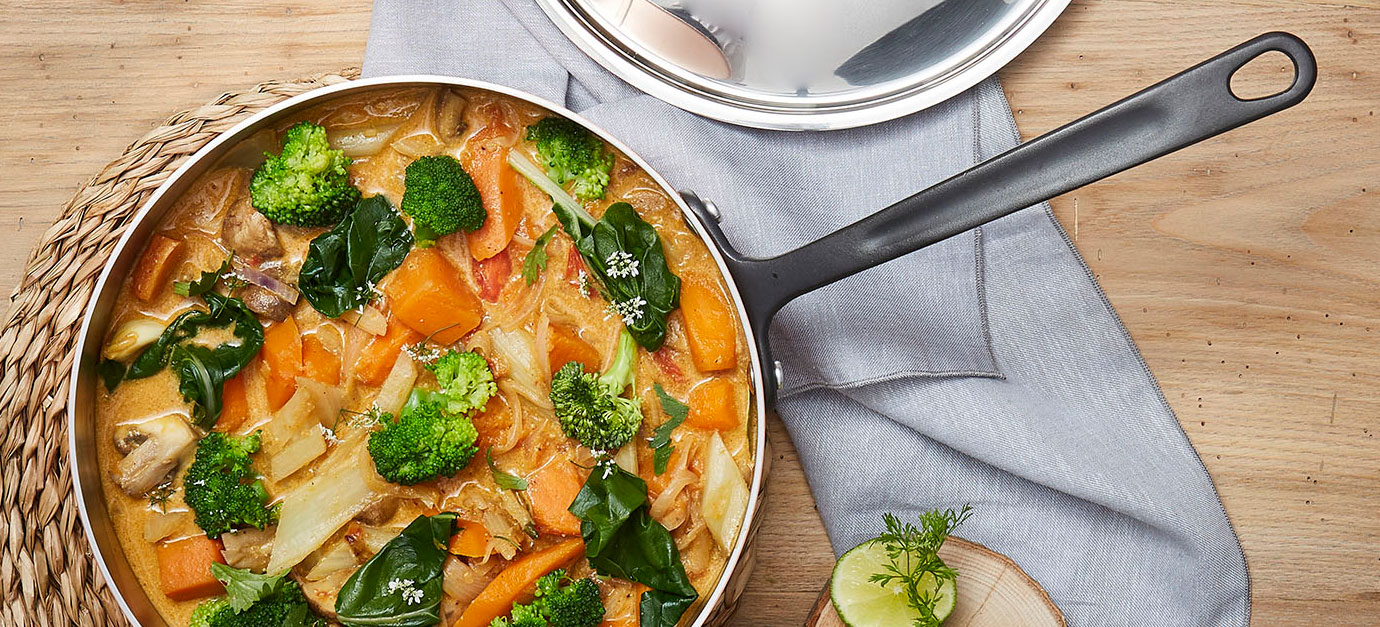 Red vegetable curry
Savory recipes
Spring
Summer
Fall
Winter
1+ hour
Végétarienne
Easy
Sauteuse
Wok
Method
Peel all the vegetables, chop the onions and garlic.
Slice the carrots diagonally (around 1 cm thick).
Peel and dice the tomatoes.
Slice the parsnips diagonally.
Chop then blanch the broccoli "à l'anglaise."*
Cook the Swiss chard or spinach "à l'anglaise."*
Cut the sweet potatoes into large cubes.
Sweat the onions, garlic, and ginger in olive oil, then add the carrots, red kuri squash, sweet potatoes, parsnips, and diced tomatoes.
Add the red curry, coconut milk, brown sugar, kaffir lime leaves, and Thai basil (optional).
Simmer for around 20 minutes to ensure the vegetables are cooked through, then add the Swiss chard and cilantro leaves.
Serve immediately.
*"à l'anglaise" means cooking in a large pot of salted boiling water and then immersing in ice cold water to stop the cooking process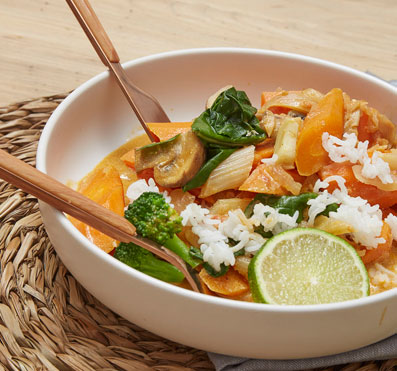 Ingredients
4 carrots
2 sweet potatoes
700 ml (3 cups) coconut milk
3 stalks of Swiss chard or spinach
1 tomato
2 onions
2 cloves of garlic
2 parsnips
8 broccoli florets
¼ red kuri squash
2 cm ginger
1 tsp red curry powder (available in Asian grocery stores)
2 kaffir lime leaves
Thai basil (optional)
1 lime
Fresh cilantro
2 tbsp oil
1 tbsp brown sugar
Utensils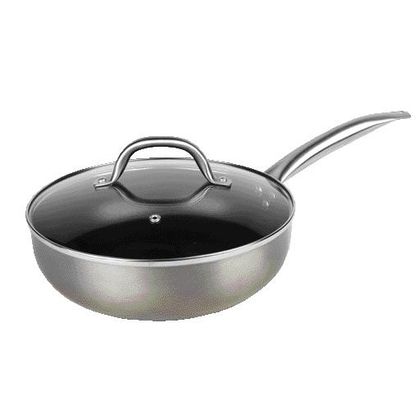 Why use a sauté pan?
Deeper than a frying pan - and just as versatile, a sauté pan allows you to cook generous portions and complete meals.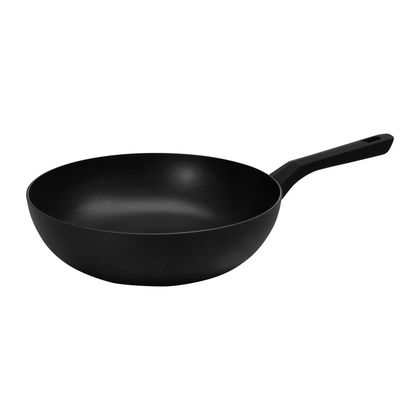 Why use a wok?
This wide and deep pan is used in asian countries to cook food quicky on a high fire. Finely chopped vegetables and meats, asian noodles and fried rice are particularly well-suited to this utensil.
Other recipes for you
Here are some recipes you might also like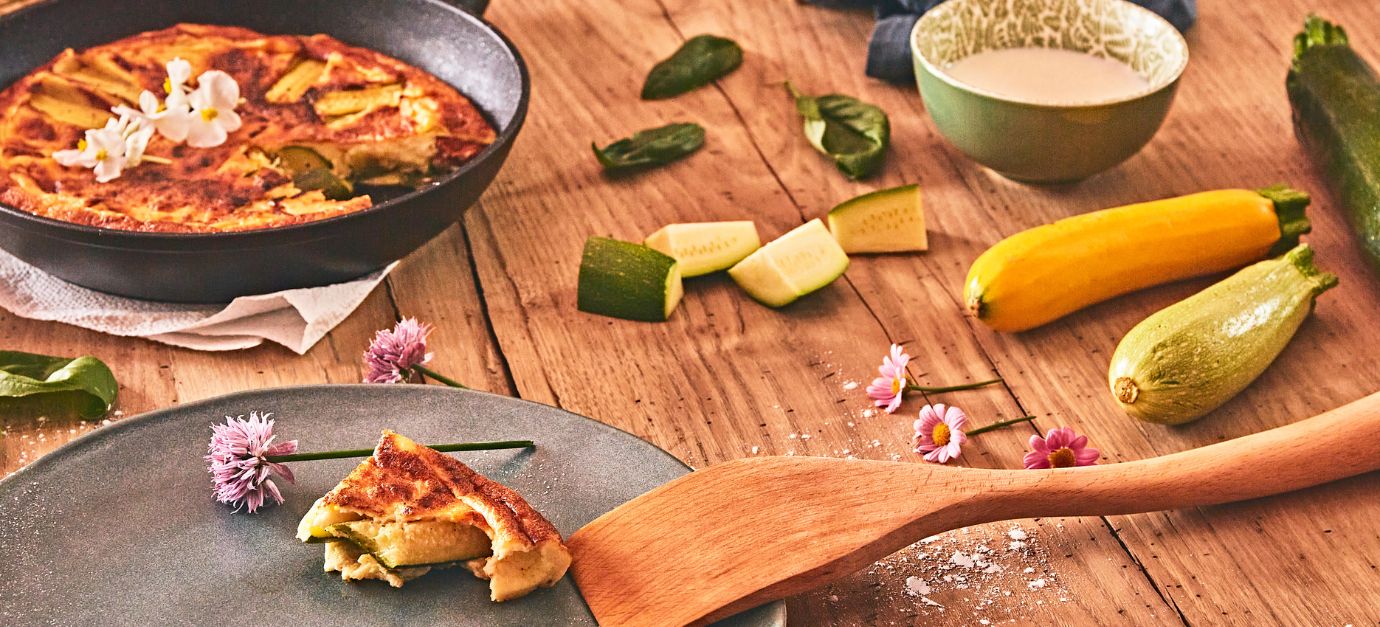 Pan-fried zucchini clafoutis
Easy, no-bake zucchini clafoutis.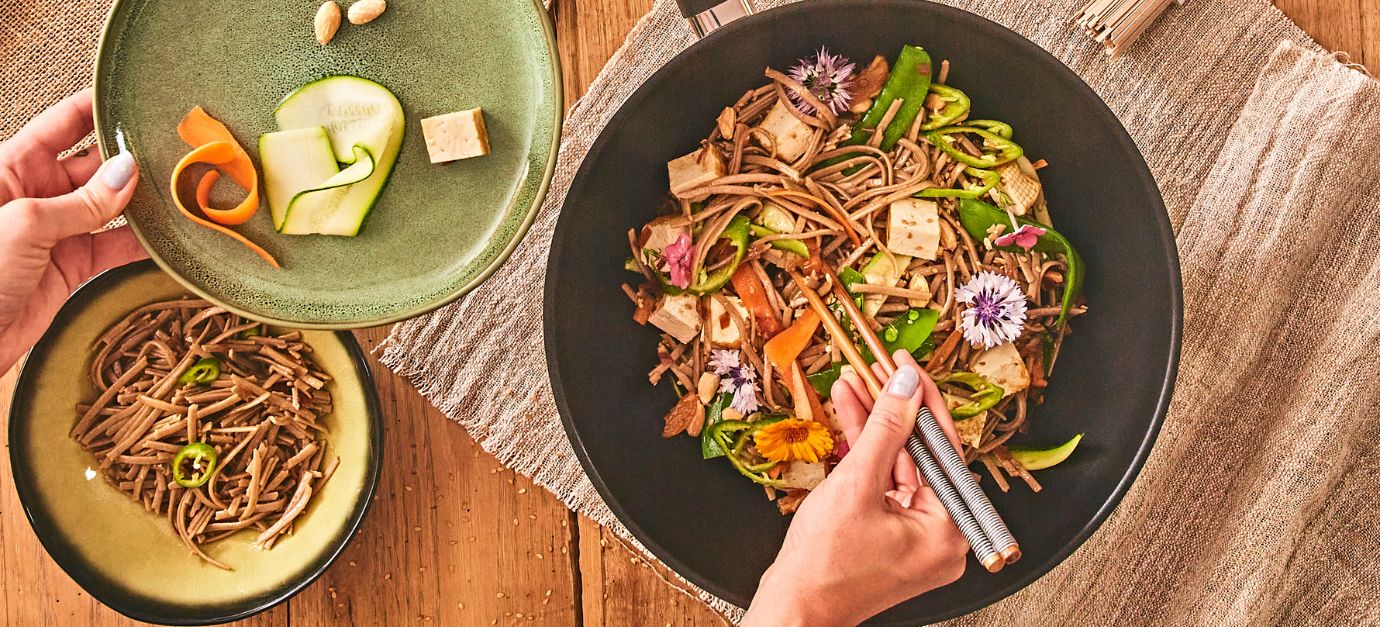 Soba noodle salad with grilled tofu
A colorful vegetarian salad with soba noodles, seasonal vegetable…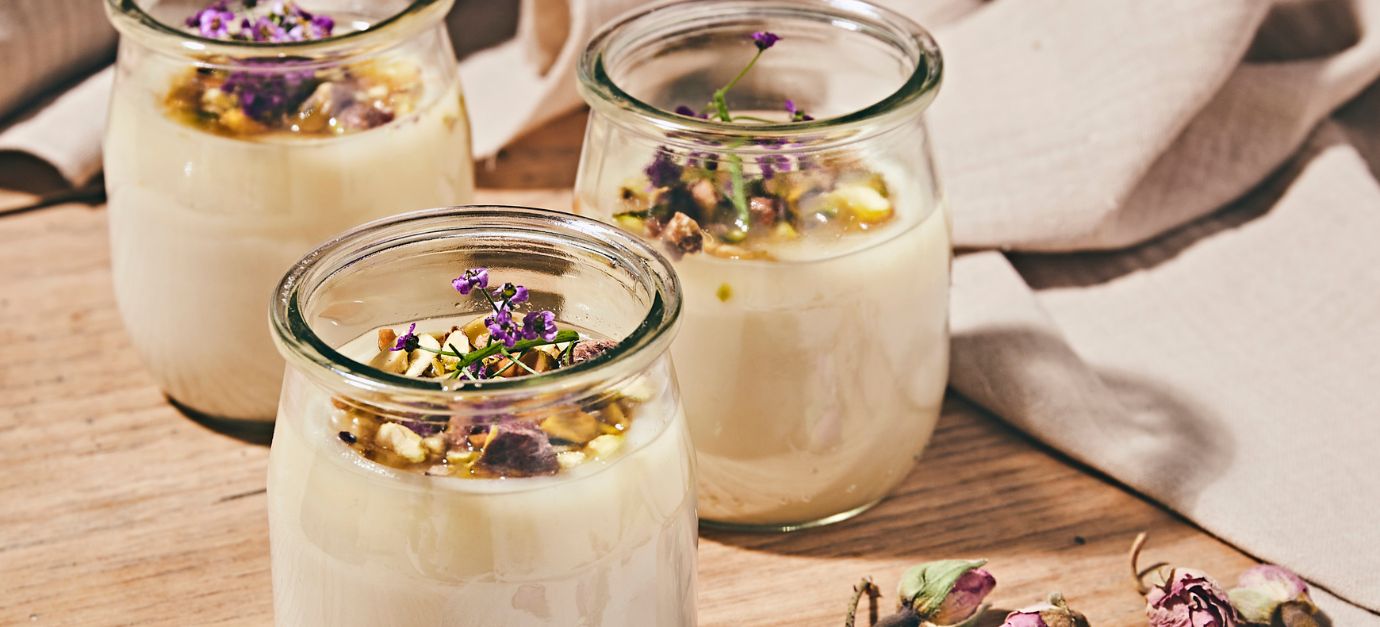 Delicious Lebanese flan with hints of pistachio and orange blosso…