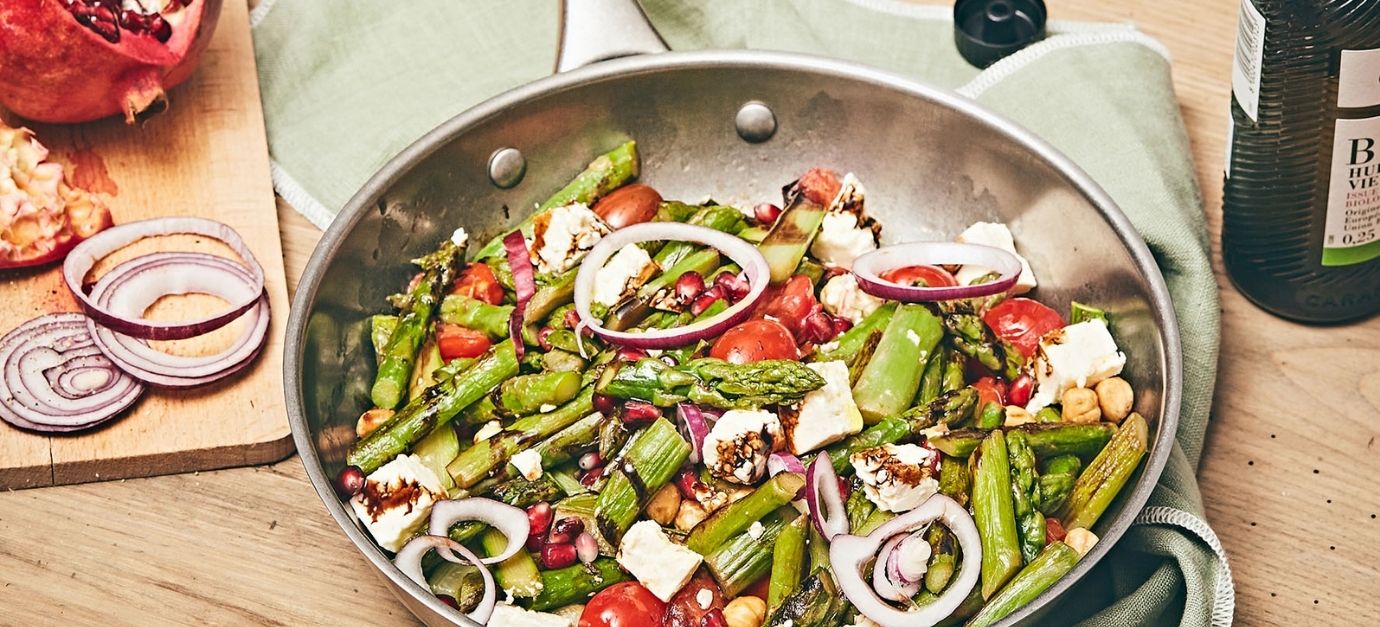 Sautéed asparagus salad with hazelnuts, feta cheese, pomegranate, and cherry tomatoes
Savory recipes
Spring
Summer
30 minutes to 1 hour
Végétarienne
Easy
Poêle
Method
Dice then marinate the feta cheese in some olive oil with the thyme leaves.

Dry-roast the hazelnuts in a frying pan (be careful, hazelnuts cook extremely quickly). Set them aside.

Cut off the bottoms of the asparagus, peel the parts of the stalk that are too thick, then cut the asparagus into approximately 3-cm (1-inch) pieces.

Start cooking in an uncovered frying pan with a little water, keep cooking until the water evaporates, then add a tablespoon of olive oil and sauté the asparagus. Set it aside.

In the same pan, sear the tomatoes. Sprinkle with salt, sugar, and olive oil.

Deseed the pomegranate

Cut a few slices of red onion

Arrange the ingredients on a plate and season with the dressing of your choice and some freshly ground pepper. Serve and enjoy!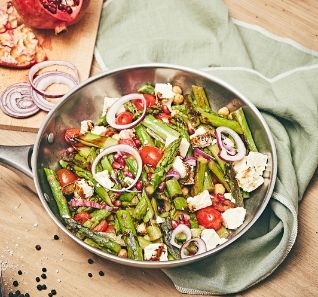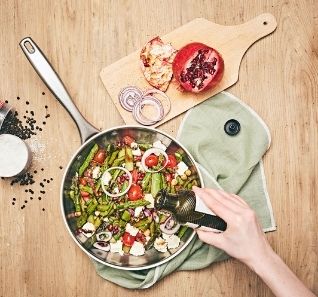 Ingredients
1 bunch of green asparagus

20 cherry tomatoes

150 g (5.3 oz) feta cheese

1/3 a pomegranate

50 g (1.8 oz) hazelnuts

1/2 a red onion

1 sprig of thyme

1 tbsp olive oil

Salt, pepper
Utensil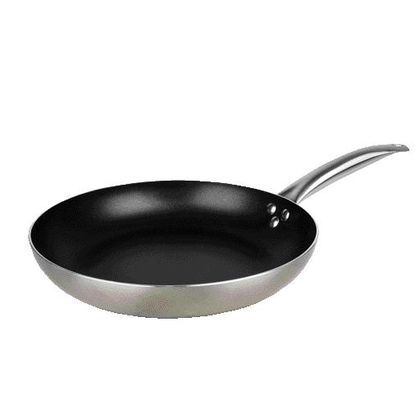 The benefits of cooking with a frying pan
With its round and shallow shape, this versatile utensil allows you to cook to your taste a variety of foods, from steaks to whole fish, burgers, meatballs, and all sorts of sauteed vegetables, pasta or cereals.
Other recipes for you
Here are some recipes you might also like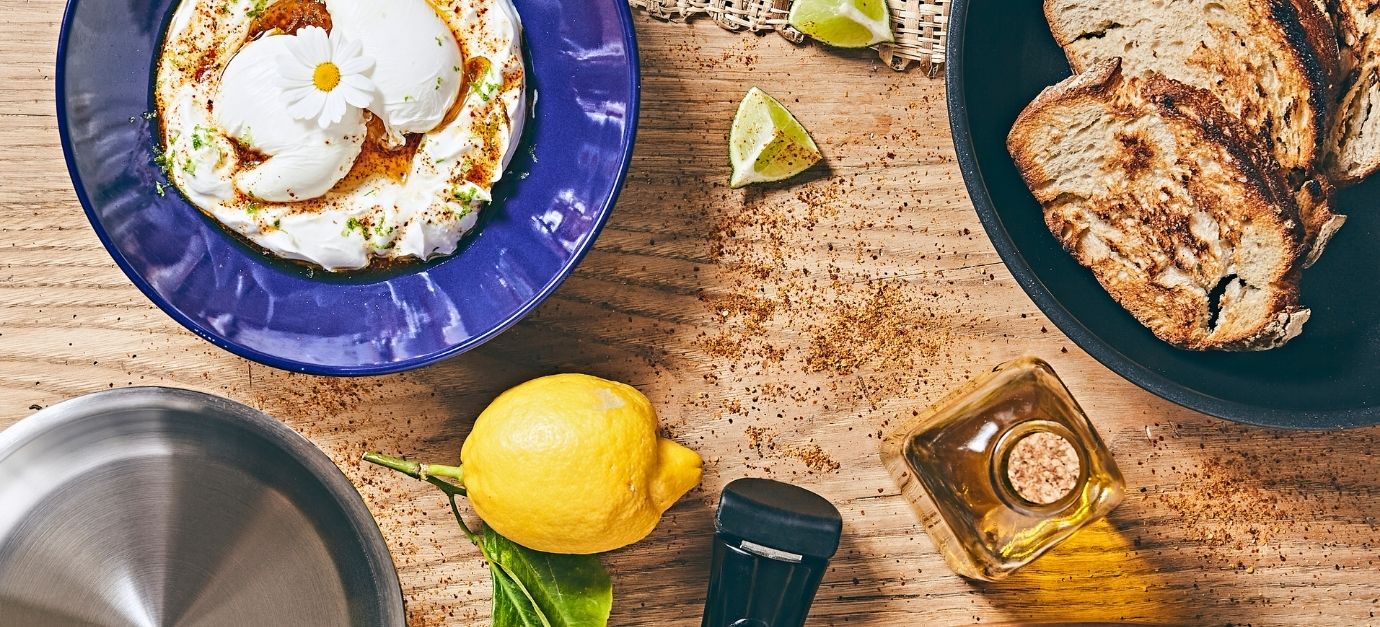 Gourmet eggs that are super easy to make!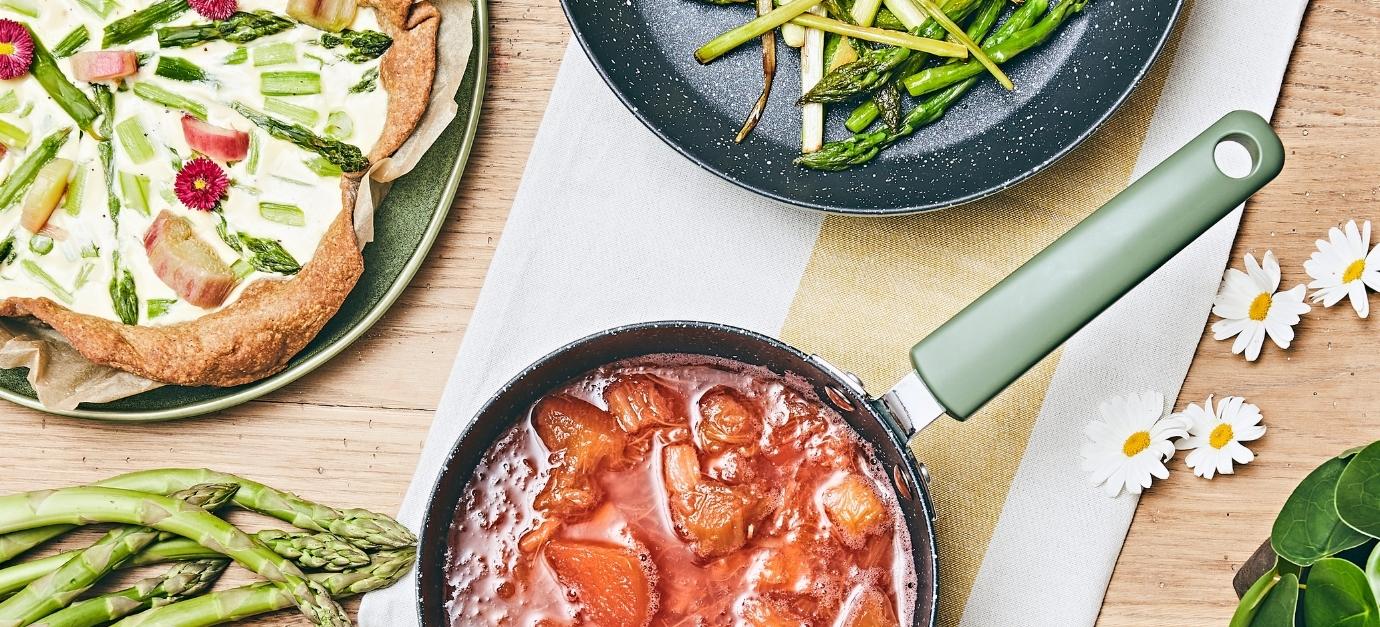 Rhubarb and green asparagus tart
A tart that'll surprise you with its unique flavors!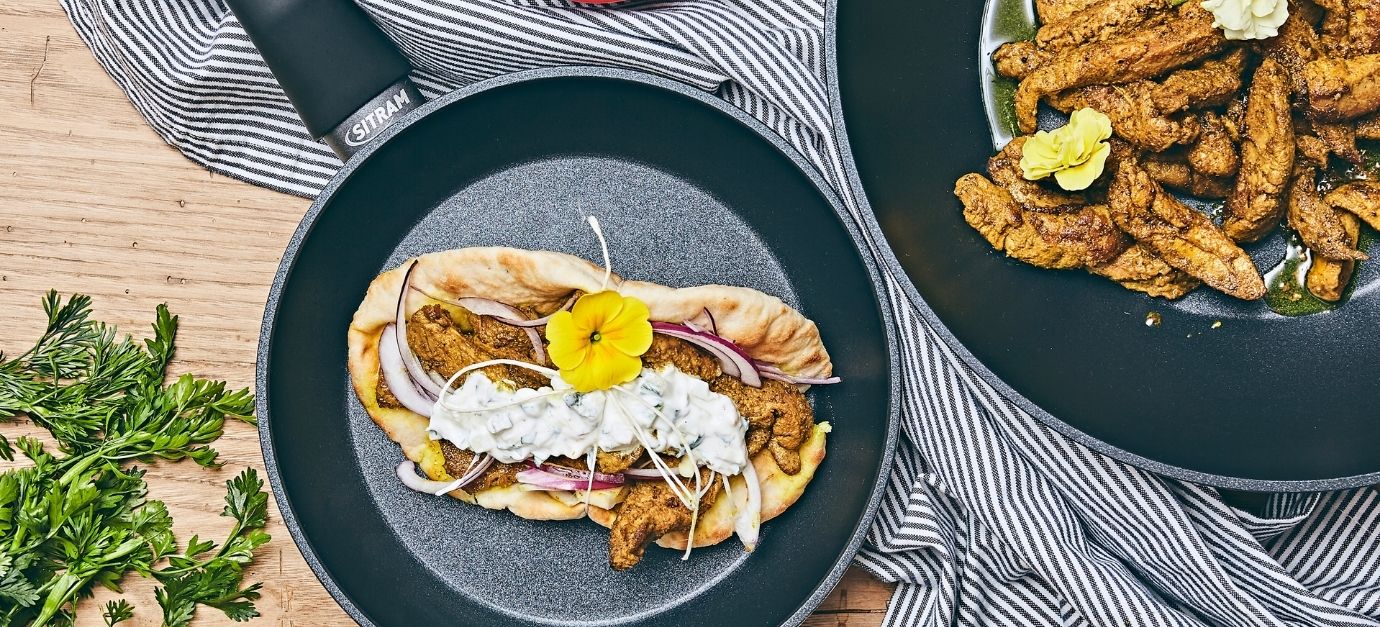 A new take on naan by our own Chef Pascale