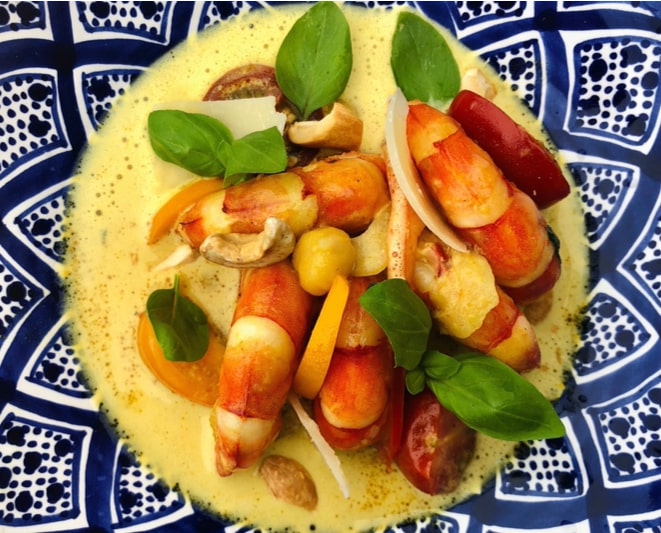 Sautéed shrimp with coconut milk, basil, cashews, and Parmesan cheese
Recettes salées
Printemps
Été
Moins de 30 minutes
Recette de Chef
Difficulté moyenne
Sauteuse
Method
Heat two heaping spoonfuls of olive oil in your frying pan.
Add the shrimp, fennel, and peppers, then season with salt, Espelette pepper, and a spoonful of curry powder. Cook for one minute, stirring regularly.
Add the chickpeas, the coconut milk, and 10 cl (2/5 cup) of water. Bring to a boil
Add the tomatoes, basil, cashews, and Parmesan cheese.
Mix and serve.
This recipe is signed by Chef Yves Camdeborde.
Ingredients
5 large peeled shrimp
100 g (1/2 cup) coconut milk
20 g (0.7 oz) julienned red peppers
20 g (0.7 oz) julienned yellow peppers
20 g (0.7 oz) julienned fennel
4 cherry tomatoes cut in halves
15 g (1/2 oz) cooked chickpeas
1 handful of basil leaves
10 g (1/3 oz) Parmesan cheese
1 tsp curry powder
1 tsp cashews
Olive oil
Fine salt, Espelette pepper
Utensil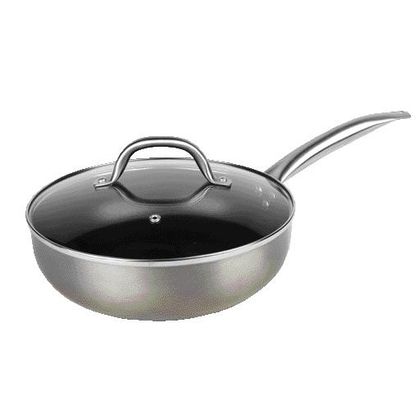 Why use a sauté pan?
Deeper than a frying pan - and just as versatile, a sauté pan allows you to cook generous portions and complete meals.
Other recipes for you
Here are some recipes you might also like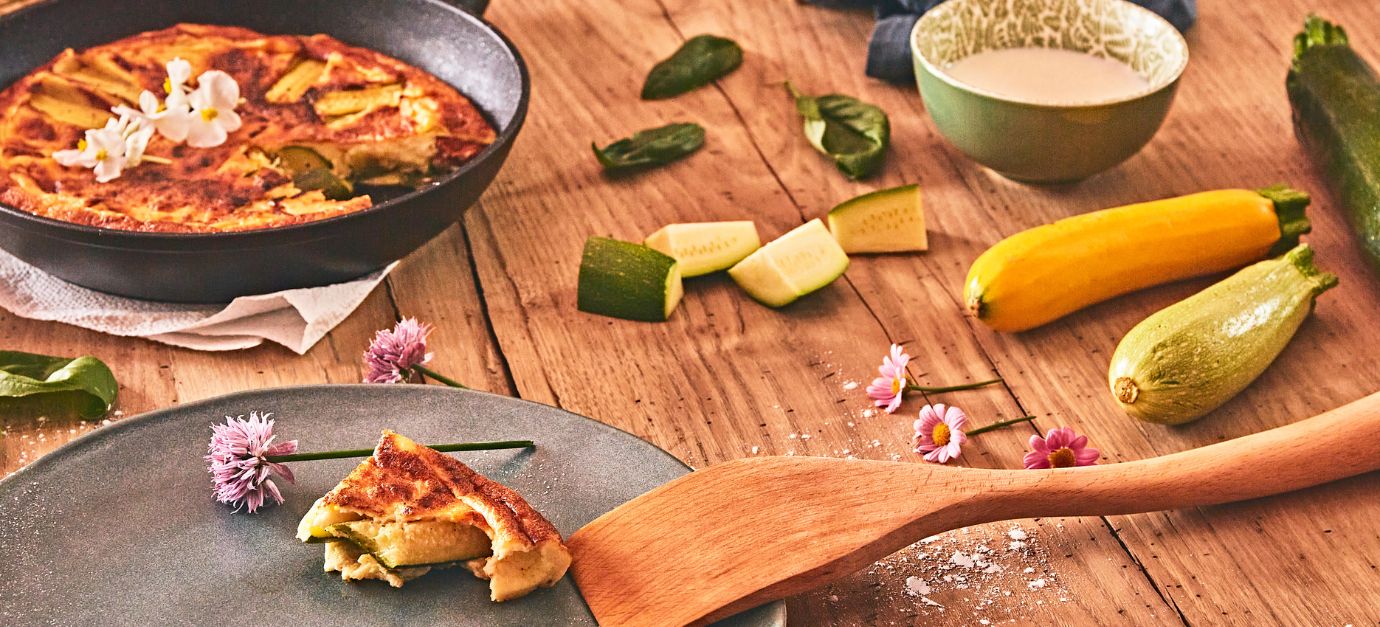 Pan-fried zucchini clafoutis
Easy, no-bake zucchini clafoutis.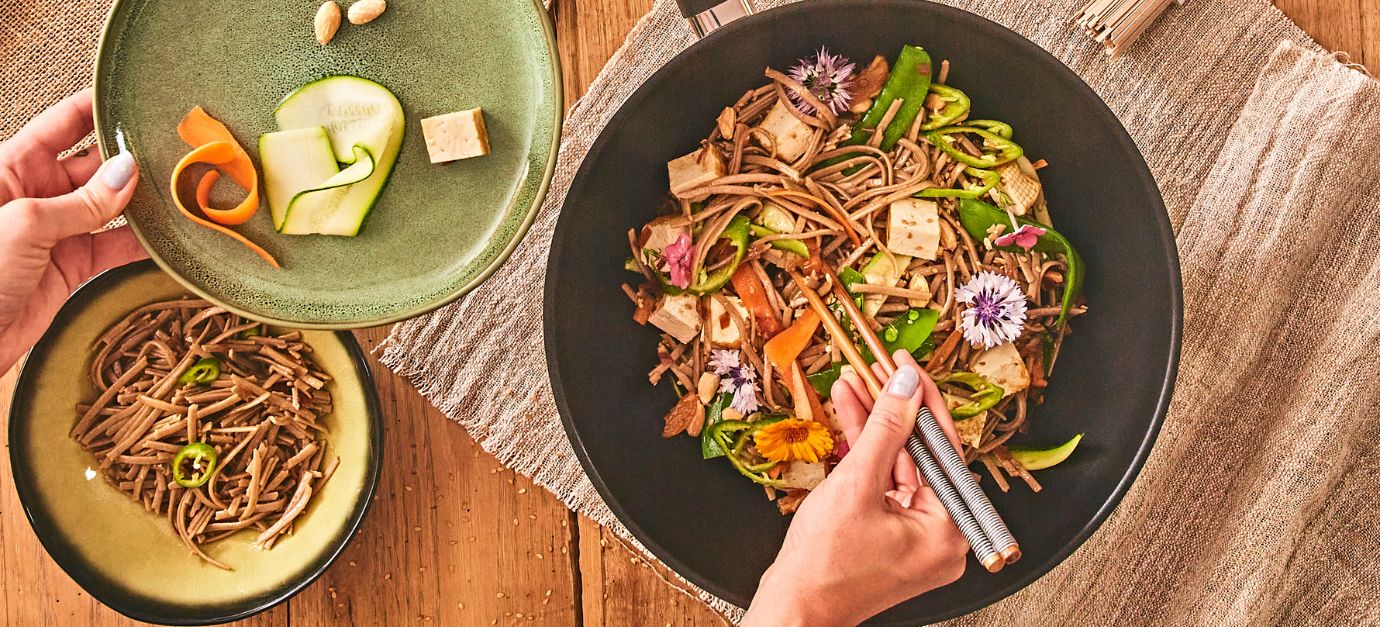 Soba noodle salad with grilled tofu
A colorful vegetarian salad with soba noodles, seasonal vegetable…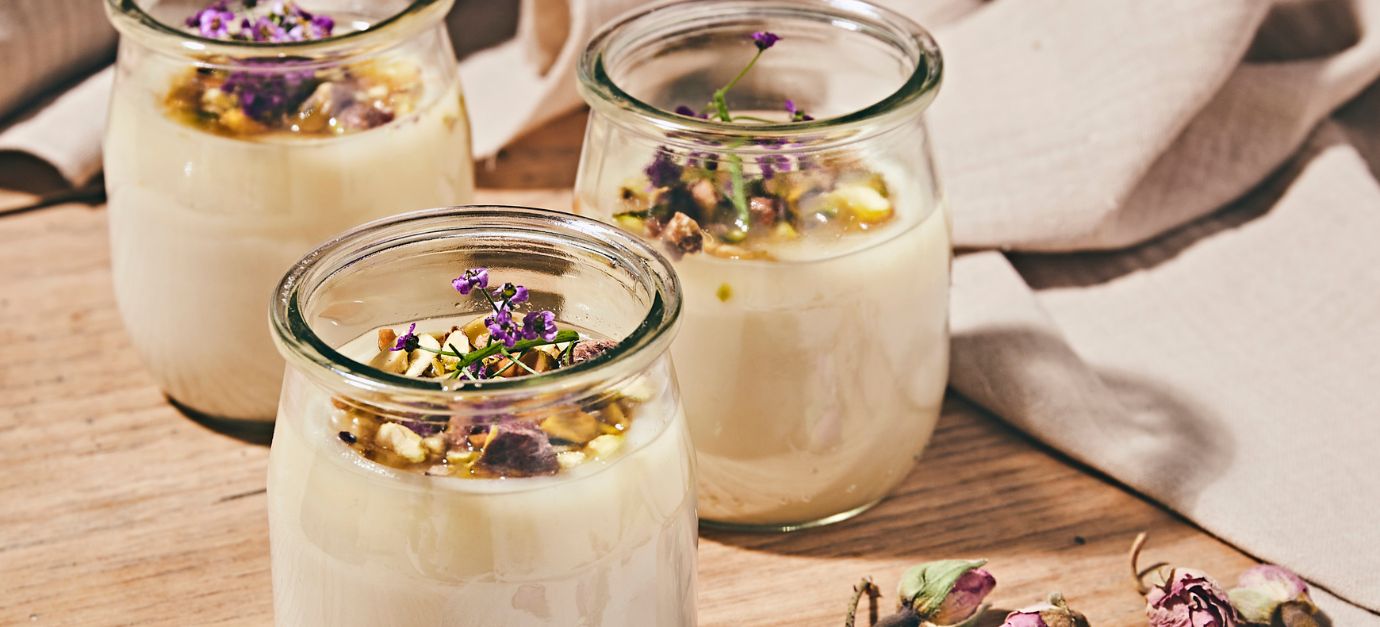 Delicious Lebanese flan with hints of pistachio and orange blosso…