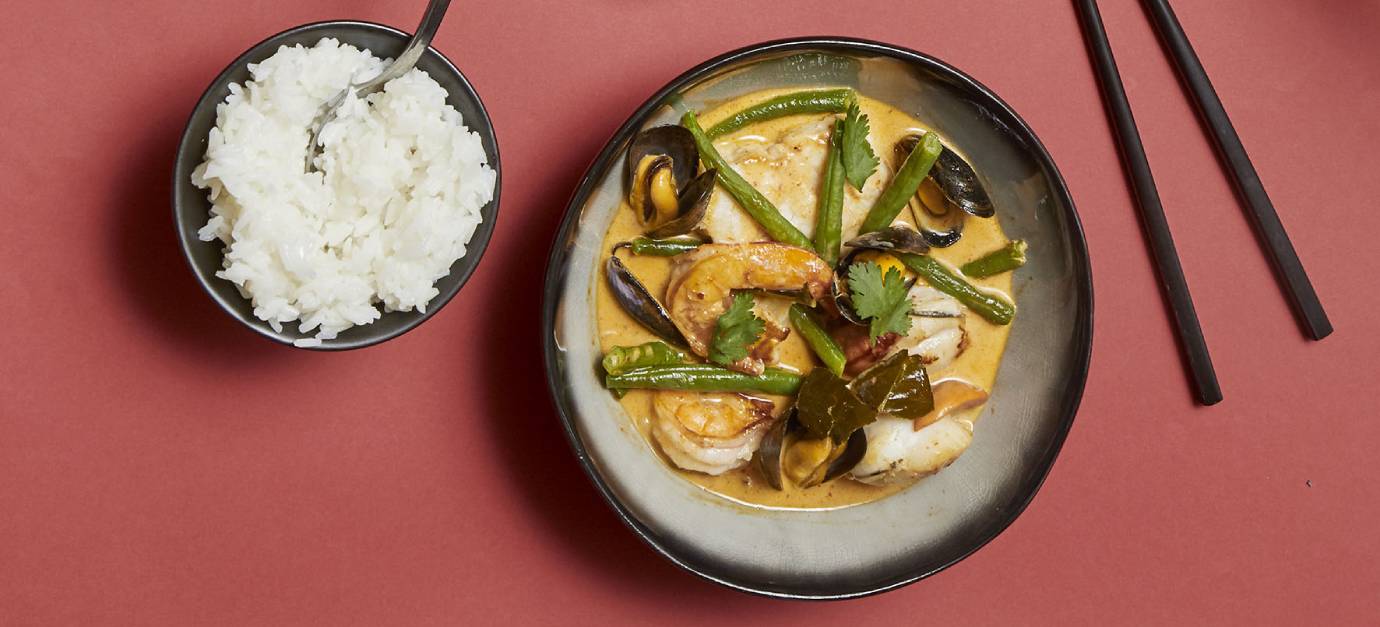 Seafood curry
Savory recipes
Spring
Summer
Fall
Winter
30 minutes to 1 hour
Medium difficulty
Casserole
Poêle
Sauteuse
Wok
Method
Peel the shrimp, leaving the tail intact. Carrefully devein the backs.
Cut the fish into 3 x 3 cm (1 x 1 inch) pieces.
Wash the scallops under running water.
Peel and chop the onion. Sweat the onion in a preheated non-stick frying pan with a drizzle of oil.
Add the curry paste, sugar, and shrimp paste. Then add the coconut milk, fish sauce, and Thai lime leaves. Keep warm.
Cook the green beans in a saucepan of salted boiling water, then cool in ice water.
Cook the rice in a covered saucepan with 20 cl (4/5 cup) of water.
In a preheated non-stick frying pan, quickly sauté the shrimp then the scallops.
Add the fish to the curry sauce along with the shrimp and scallops.
Add the green beans, and serve immediately with the rice on the side.
Tip: Feel free to replace the scallops with steamed mussels. This will cut the cost of the recipe considerably!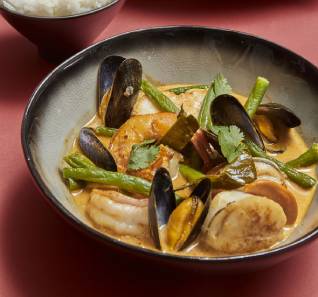 Ingredients
500 g (17.6 oz) large raw shrimp
250 g (8.8 oz) whitefish
200 g (7 oz) fresh scallops
2 tbsp vegetable oil
2 to 3 tbsp Thai red curry paste
1 onion
2 tsp shrimp paste
500 ml (2 cups) coconut milk
1 tbsp fish sauce
1 tbsp palm sugar
4 Thai lime leaves, chopped
200 g (7 oz) green beans, trimmed
120 g (4.2 oz) steamed jasmine rice
Other recipes for you
Here are some recipes you might also like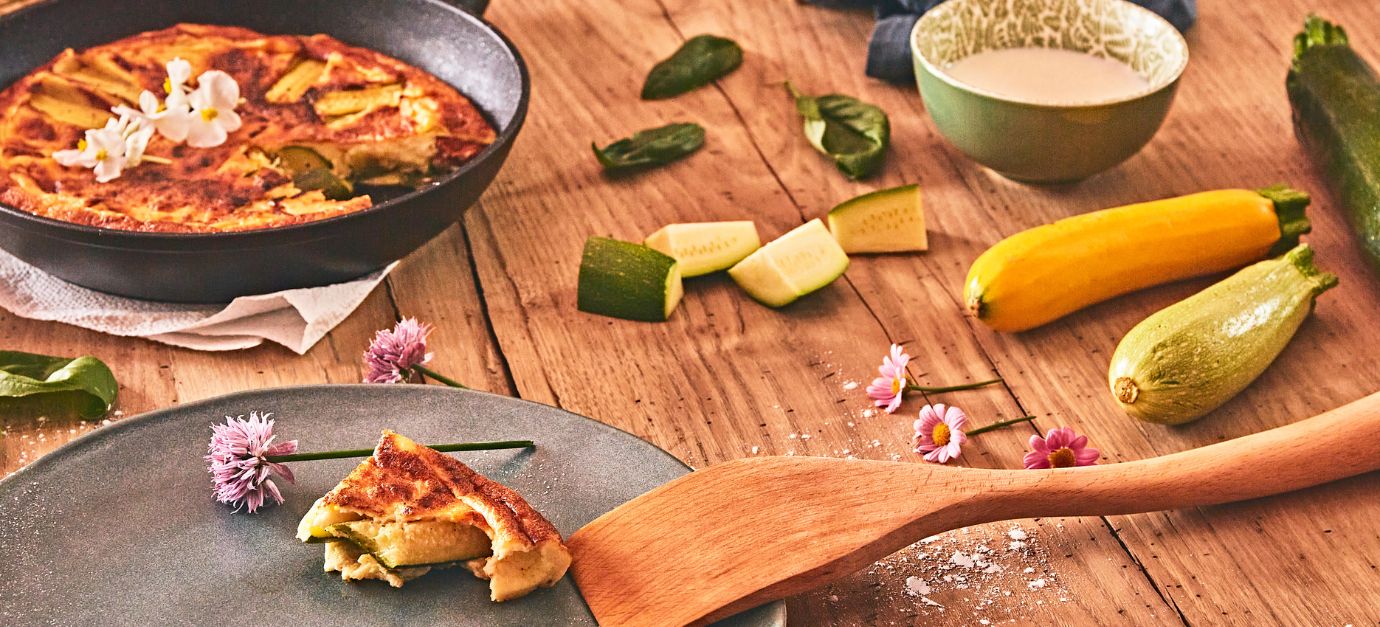 Pan-fried zucchini clafoutis
Easy, no-bake zucchini clafoutis.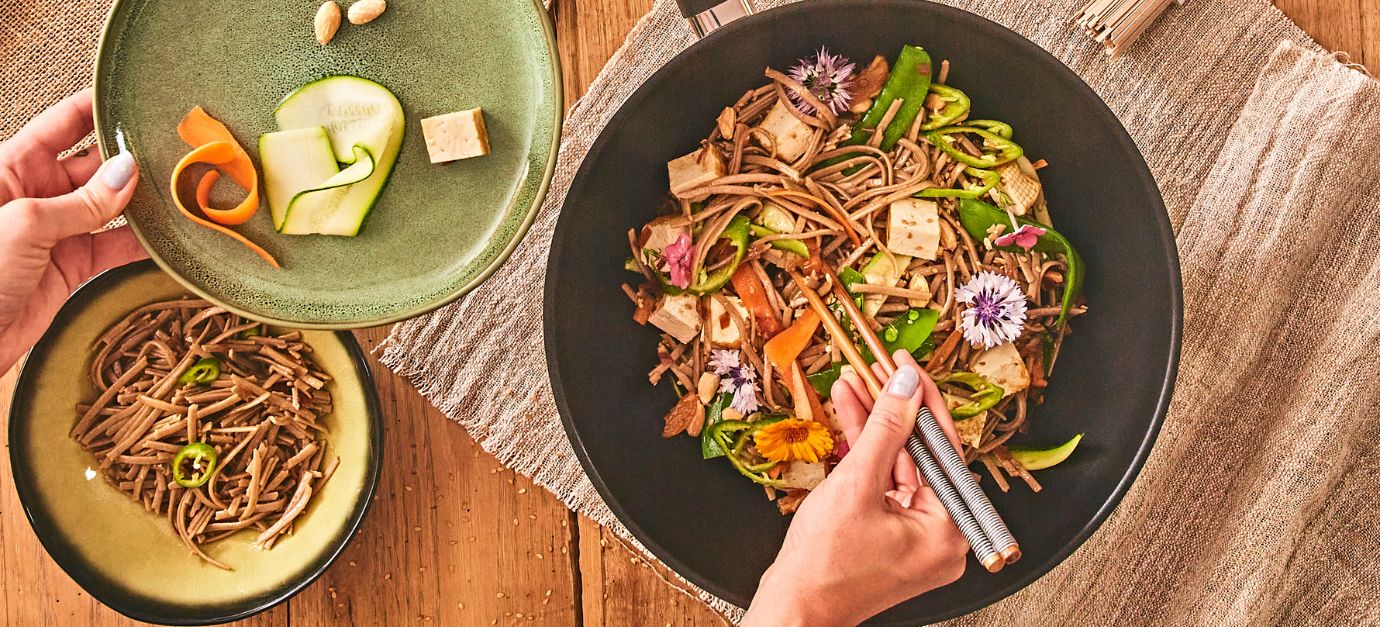 Soba noodle salad with grilled tofu
A colorful vegetarian salad with soba noodles, seasonal vegetable…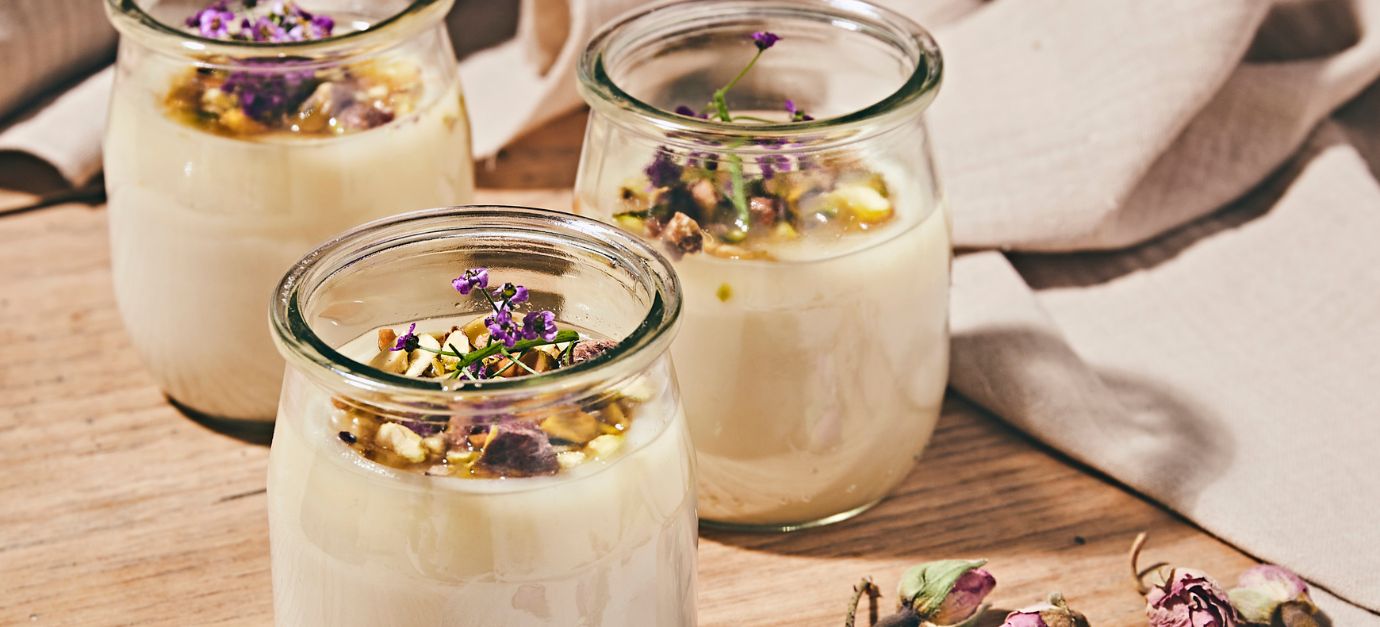 Delicious Lebanese flan with hints of pistachio and orange blosso…