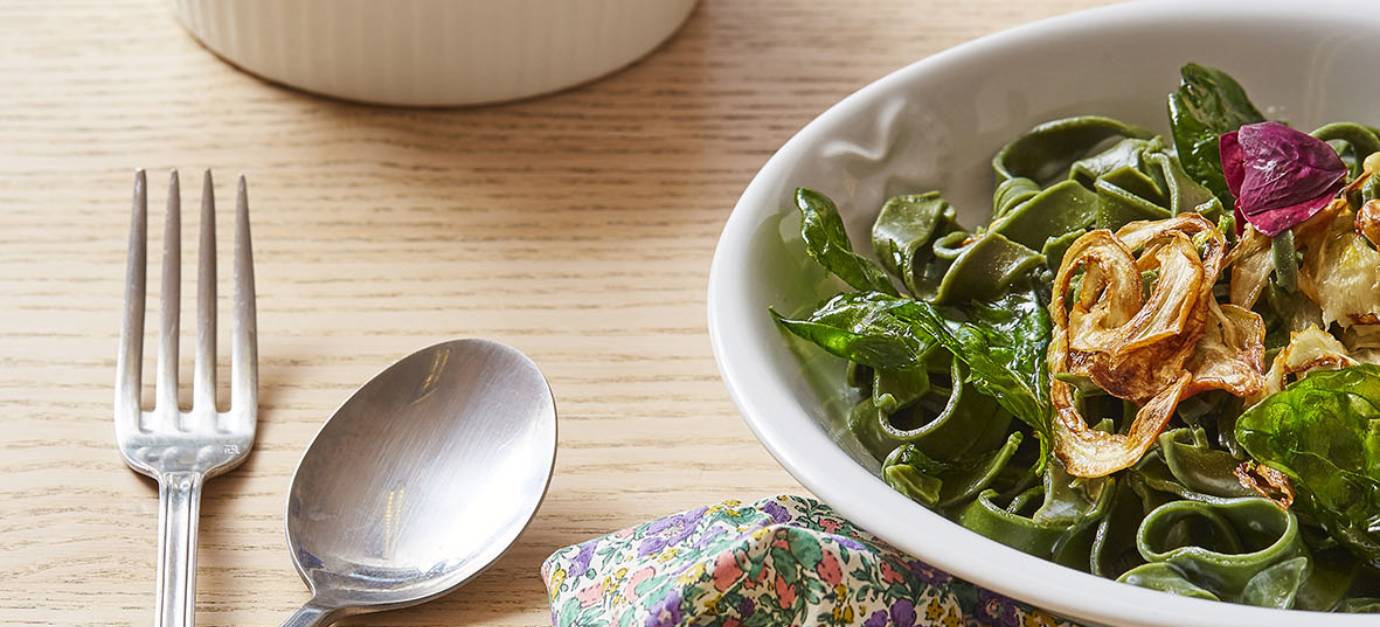 Spirulina tagliatelle
Savory recipes
Spring
Summer
30 minutes to 1 hour
Végétarienne
Medium difficulty
Casserole
Poêle
Method
Mix the eggs with the spirulina, then mix in the flour. Let rest for 15 minutes, then make the tagliatelle in a pasta machine.
If you don't want to make the pasta yourself, you can buy spirulina pasta in grocery stores or specialty food shops.
Slice the fennel with a mandolin.
Cook the fennel and basil leaves in hot oil in a frying pan, then drain on some paper towel.
Remove the oil then deglaze the pan with the liquid cream.
Cook the tagliatelle in a pot of boiling water.
Drain then add the pasta to the pan with a spoonful of the hot water and stir with the cream. Taste and season as needed.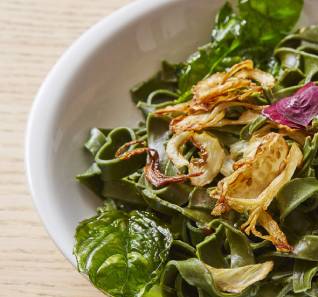 Ingredients
400 g (3 and 1/5 cups) flour
4 eggs
4 tsp spirulina powder
¼ of a fennel bulb
½ bunch of basil
15 cl (3/5 cup) frying oil
3 tbsp olive oil
10 cl (2/5 cup) liquid cream
Salt, pepper
Utensils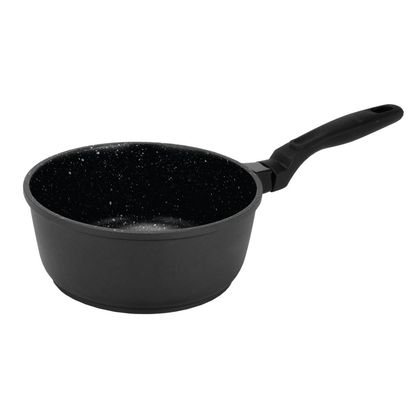 Why use a saucepan?
Sitram saucepans are versatile utensils fit for many preparations (soups, pasta, rice and sauces to name a few)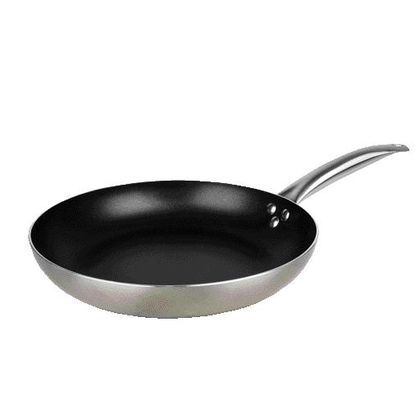 The benefits of cooking with a frying pan
With its round and shallow shape, this versatile utensil allows you to cook to your taste a variety of foods, from steaks to whole fish, burgers, meatballs, and all sorts of sauteed vegetables, pasta or cereals.
Other recipes for you
Here are some recipes you might also like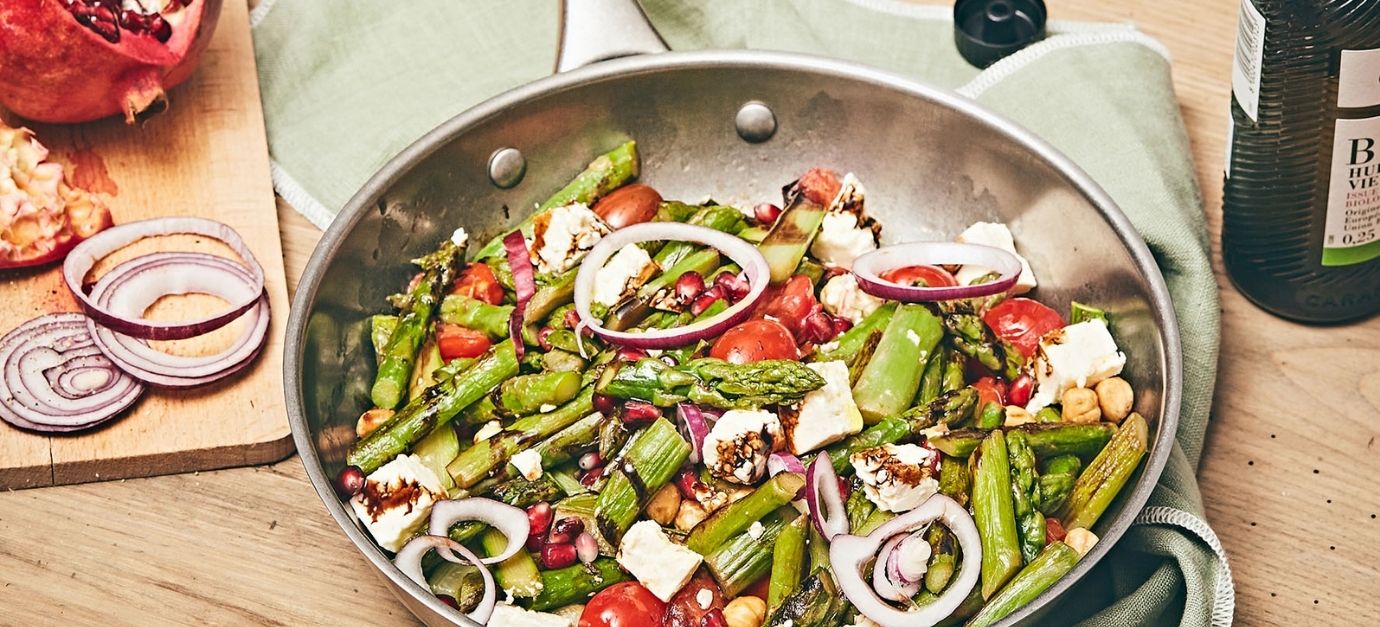 Sautéed asparagus salad with hazelnuts, feta cheese, pomegranate,…
A gourmet salad with a crunch!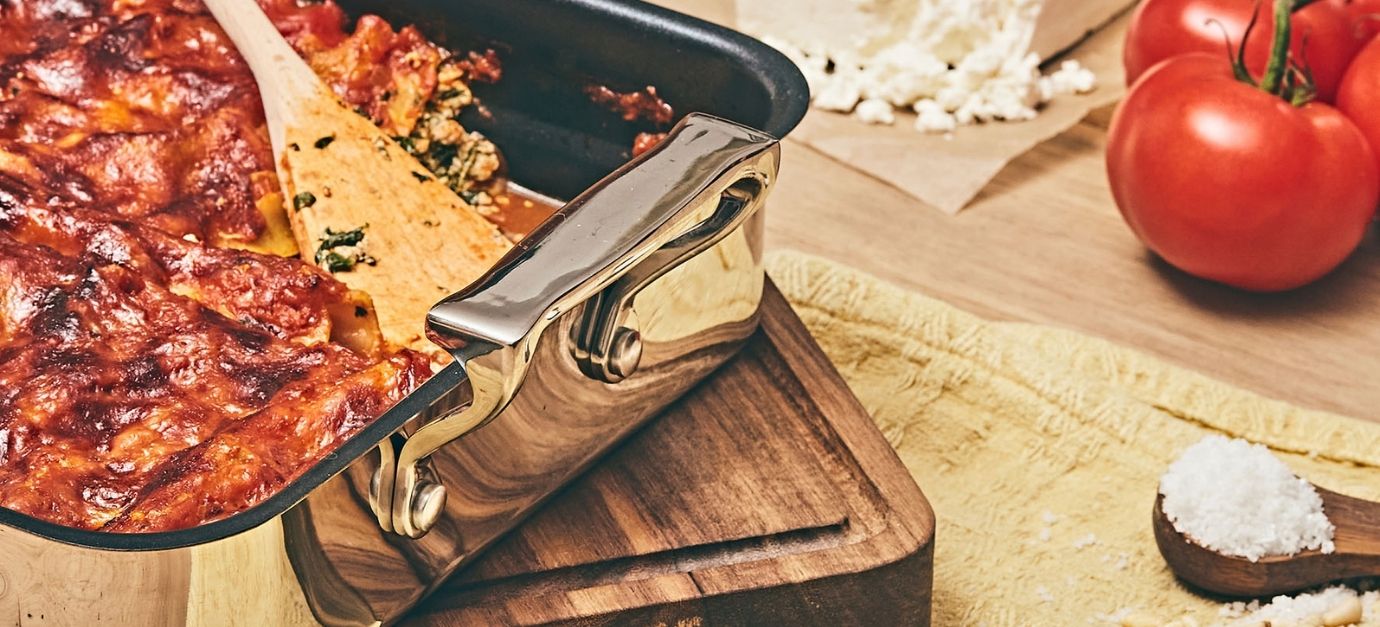 Cannelloni au gratin with veal, spinach, feta, and ricotta
The perfect recipe for cozy evenings!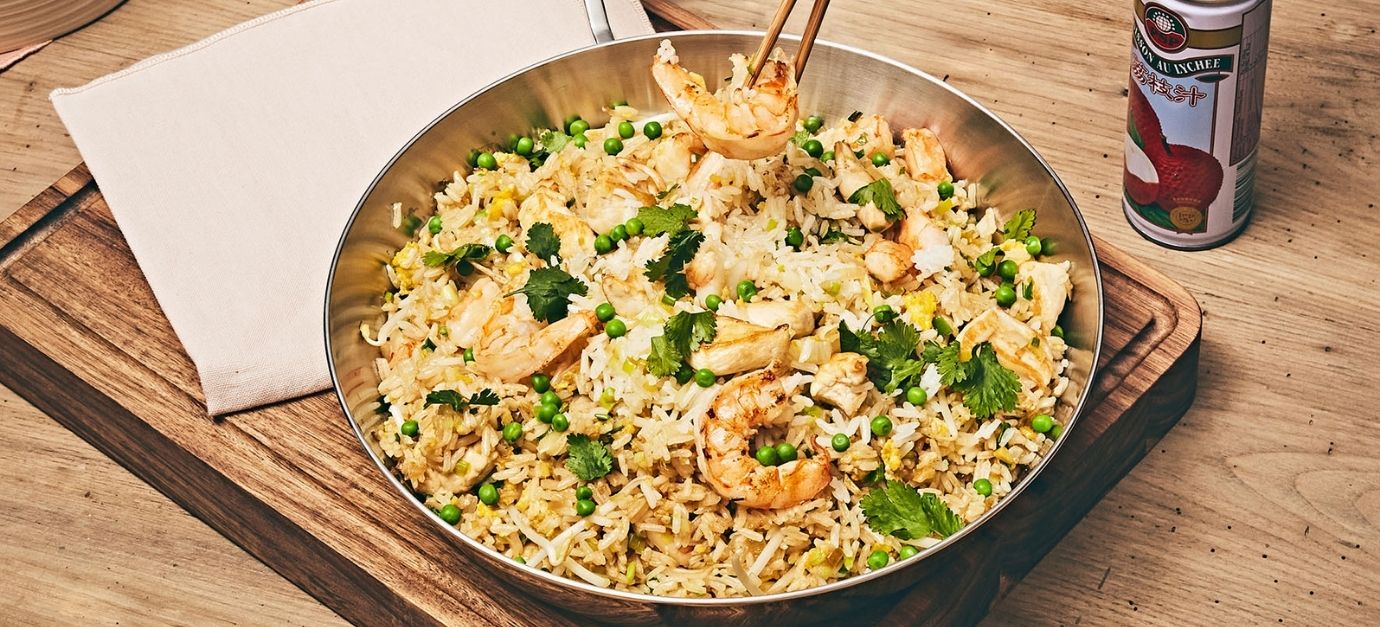 Cantonese rice with shrimp and chicken
A delicious recipe to share!