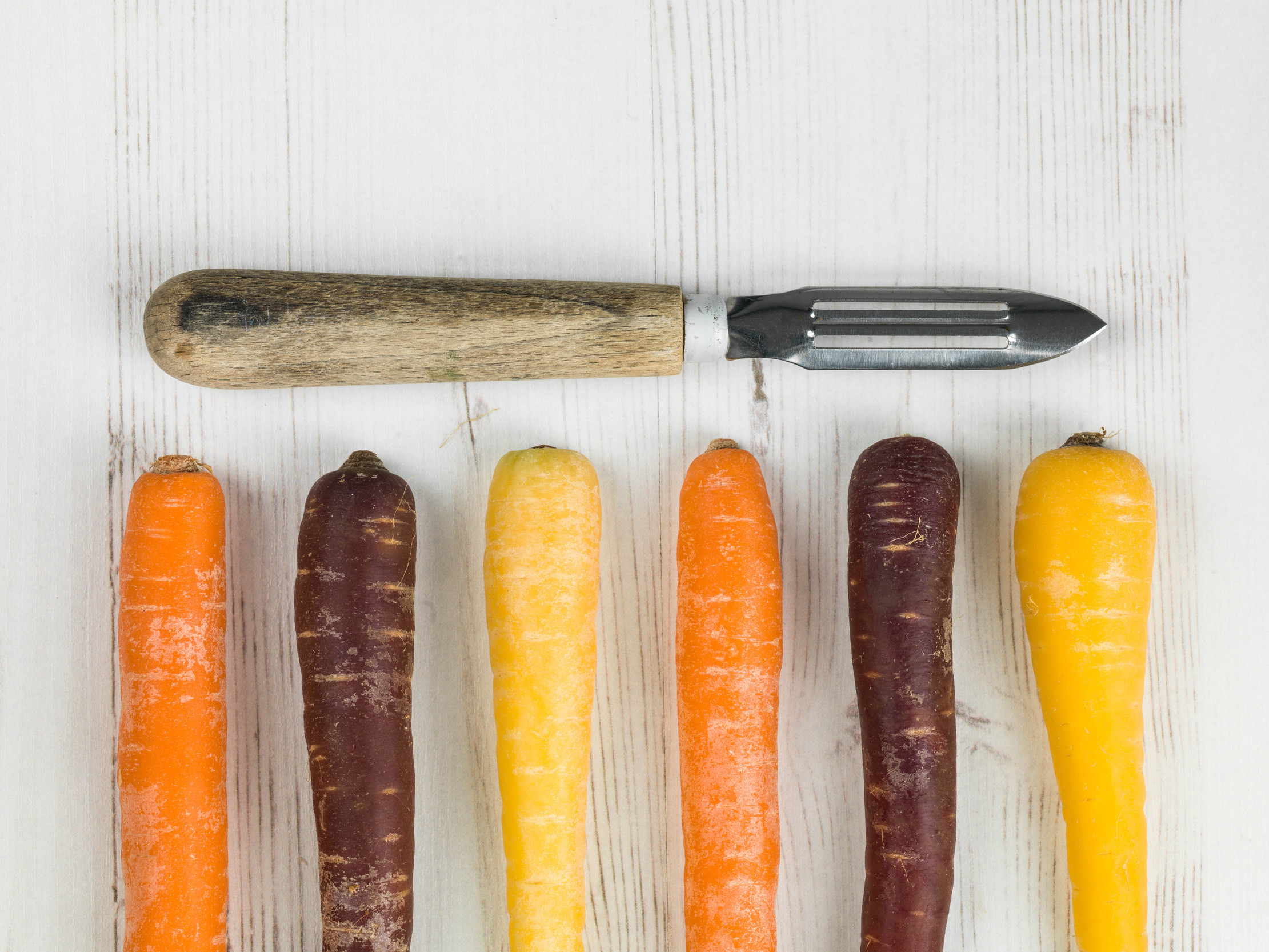 Sweet and spicy carrot salad
Savory recipes
Spring
Summer
Fall
Winter
Under 30 minutes
Vegan
Medium difficulty
Autocuiseur
Method
Peel and zest the orange.
Cut the orange in half and then into 5-mm slices.
Place the slices in a soup dish, sprinkle with cinnamon, a little salt, a few drops of orange blossom water, and half a tablespoon of olive oil, then refrigerate.
Peel and cut the carrots diagonally into 2-mm slices.
In your pressure cooker, add the carrots with half a tablespoon of oil and the water, garlic, salt, and pepper.
Close the lid and cook. When the steam starts to escape, lower the heat and cook for 6 minutes.
Remove the pressure cooker from the heat. Depressurize before opening.
Drain the carrots and let them cool
Reduce the cooking liquid until one tablespoon of liquid remains.
Season the cooled carrots with the cumin powder, lemon juice, cooking liquid, and cilantro sprigs, mix, and add salt and pepper if needed.
Wash the sucrine hearts and cut them into quarters.
Mix the carrots, oranges, lettuce, and cilantro leaves and drizzle with the remaining carrot seasoning. Top with fresh herbs.
Ingredients
240 g (8.5 oz) carrots
4 sucrine lettuce hearts
50 cl (2 cups) water
1 orange
2 tsp powdered sugar
½ clove of garlic, peeled and sliced into thin strips
1 pinch of ground cinnamon
Orange blossom water (a few drops)
1 tbsp olive oil
Salt, pepper
2 tbsp lemon juice
2 g (1 tsp) cumin powder
1 tbsp fresh cilantro sprigs
Utensil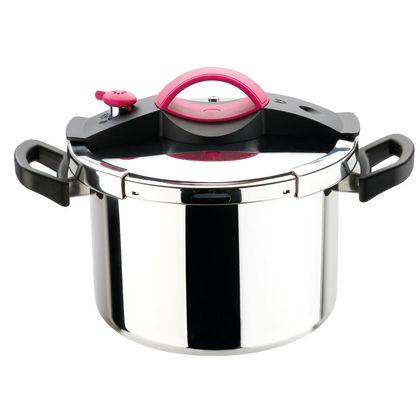 Why use a pressure cooker?
It's the perfect utensil for the busy and efficient cook. Thanks to its amazing speed you will save precious time for other activities...
Other recipes for you
Here are some recipes you might also like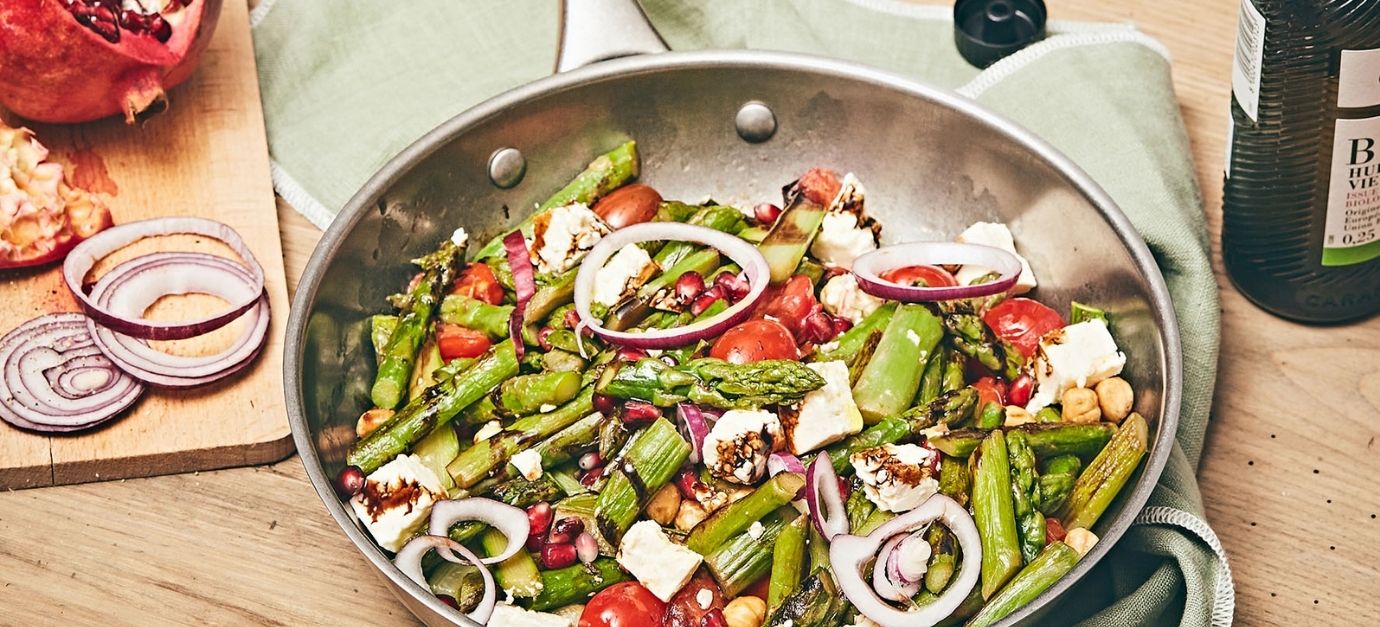 Sautéed asparagus salad with hazelnuts, feta cheese, pomegranate,…
A gourmet salad with a crunch!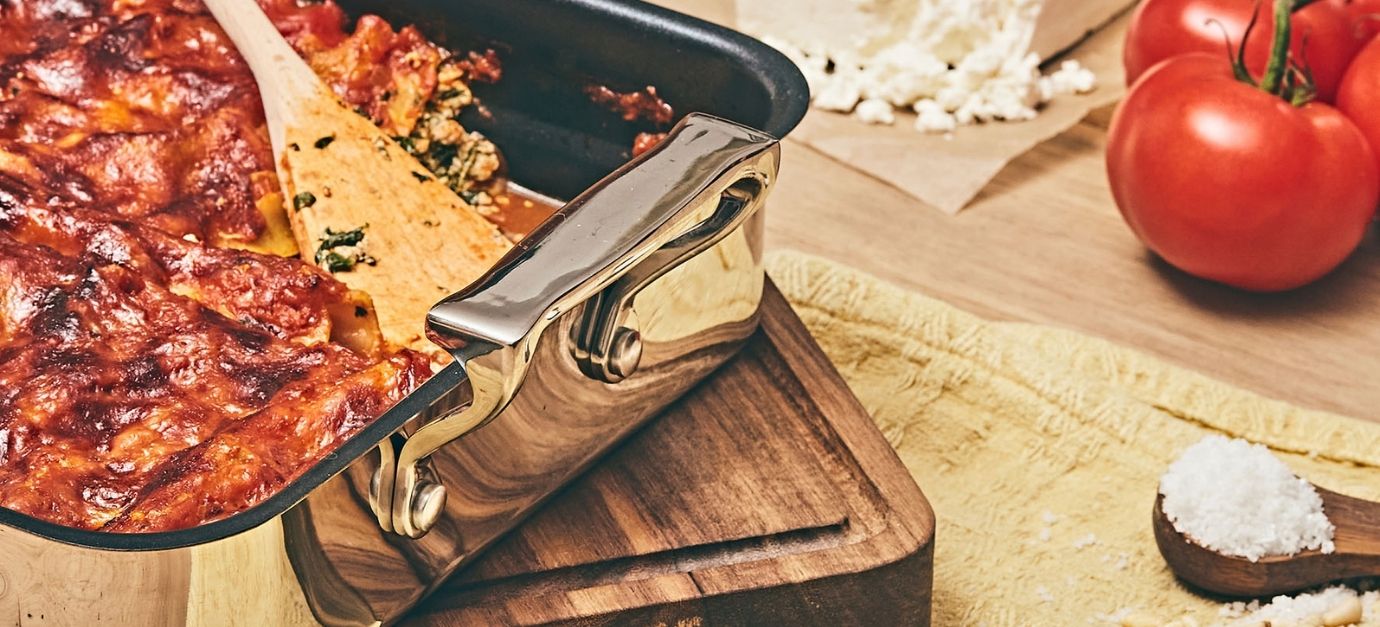 Cannelloni au gratin with veal, spinach, feta, and ricotta
The perfect recipe for cozy evenings!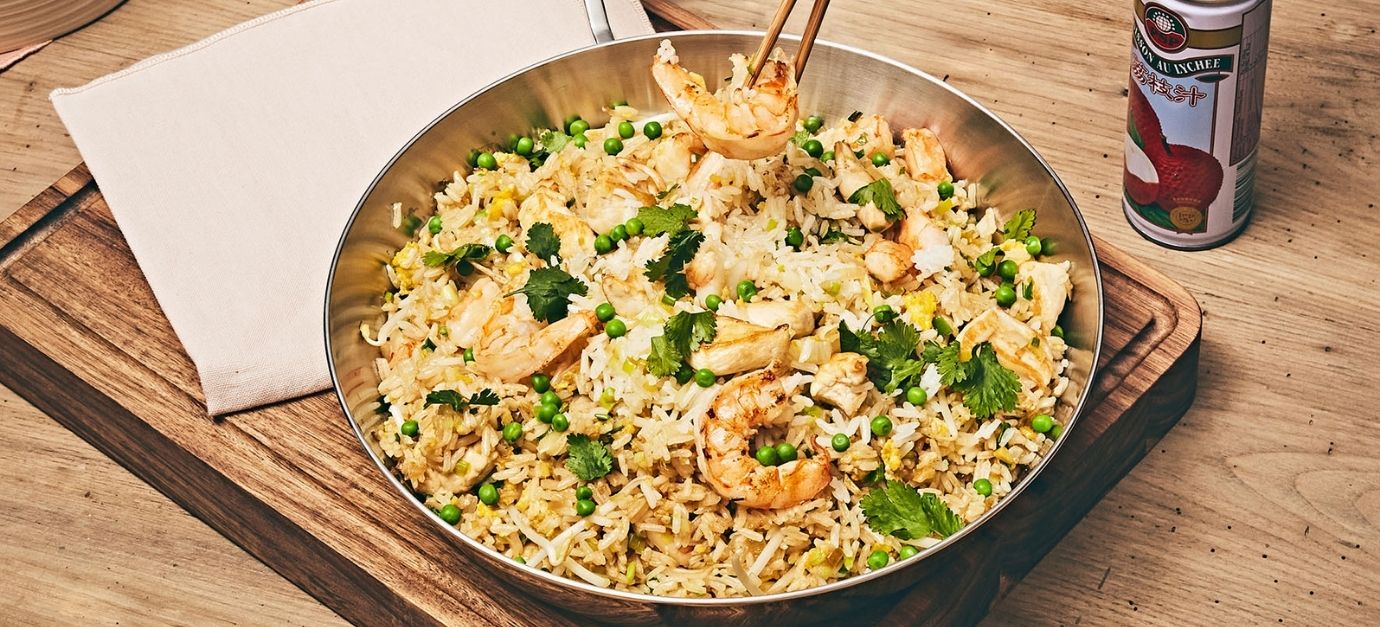 Cantonese rice with shrimp and chicken
A delicious recipe to share!