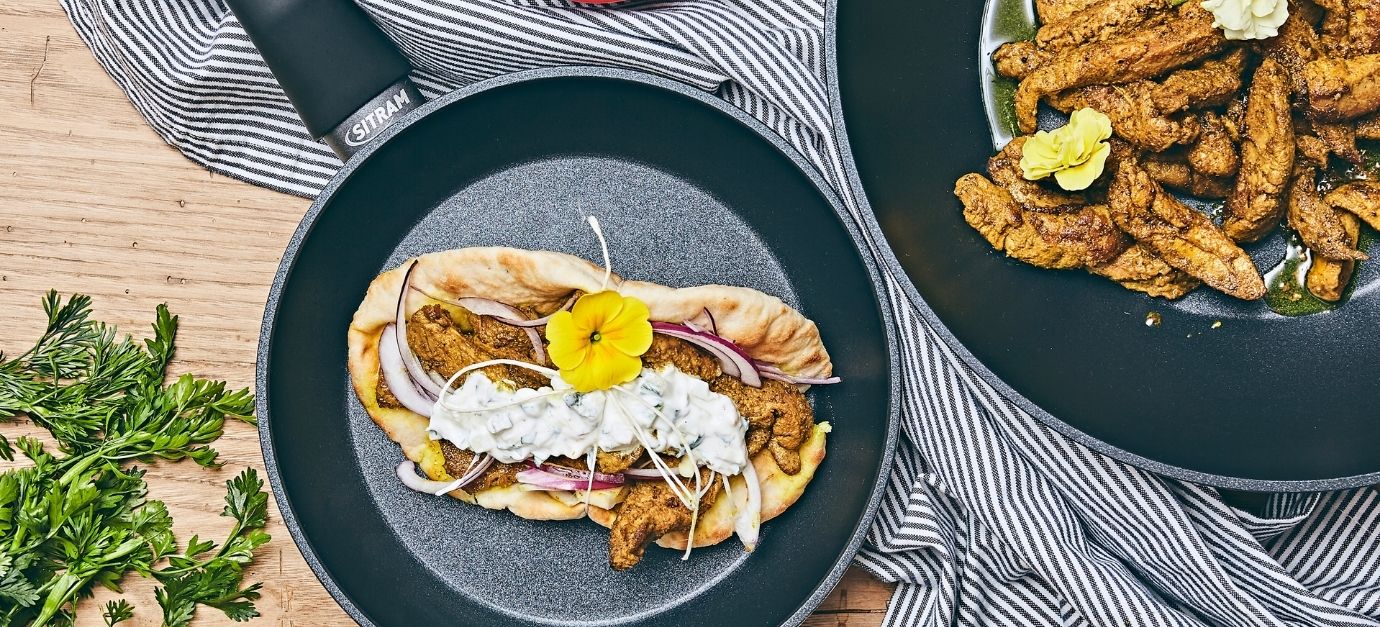 Duck naan
Recettes salées
Printemps
Été
Automne
Hiver
Moins de 30 minutes
Difficulté facile
Poêle
Method
Slice the fillets lengthwise into strips and place them on a tray with the spices and a tablespoon of oil.

Prepare the raita: Peel and dice the cucumber, then stir into the Greek yogurt. Add the cumin seeds and a few chopped mint leaves.

Peel and chop the red onion. Heat a little oil in a wok. Lightly sauté the onion, then set aside and quickly sear the duck strips.

Heat a little oil in a frying pan and warm the naans one by one, then brush with ghee and minced garlic.

Roughly chop the lettuce.

Top each naan with lettuce, onions, duck strips and a spoonful of raita.

Serve immediately!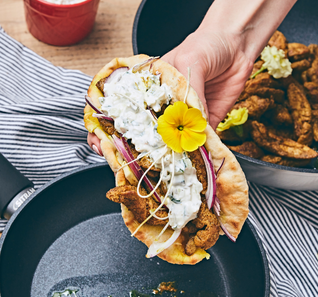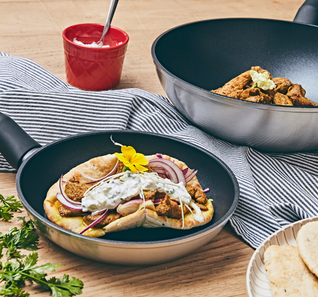 Ingredients
12 duck fillets

2 red onions

Spices: turmeric, ginger, garam masala, za'atar

1 clove garlic

Ghee (clarified butter)

1 Greek yogurt

Cumin seeds

1 cucumber

Mint leaves

Fresh coriander

Salt, pepper

1 head sucrine lettuce

Oil

6 naans
Utensil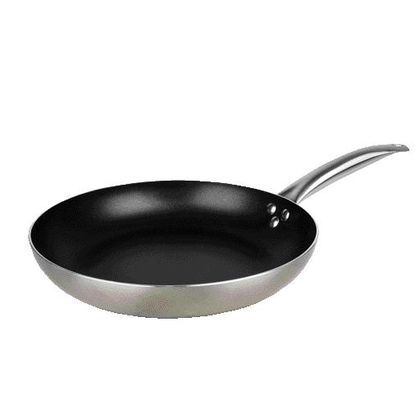 The benefits of cooking with a frying pan
With its round and shallow shape, this versatile utensil allows you to cook to your taste a variety of foods, from steaks to whole fish, burgers, meatballs, and all sorts of sauteed vegetables, pasta or cereals.
Other recipes for you
Here are some recipes you might also like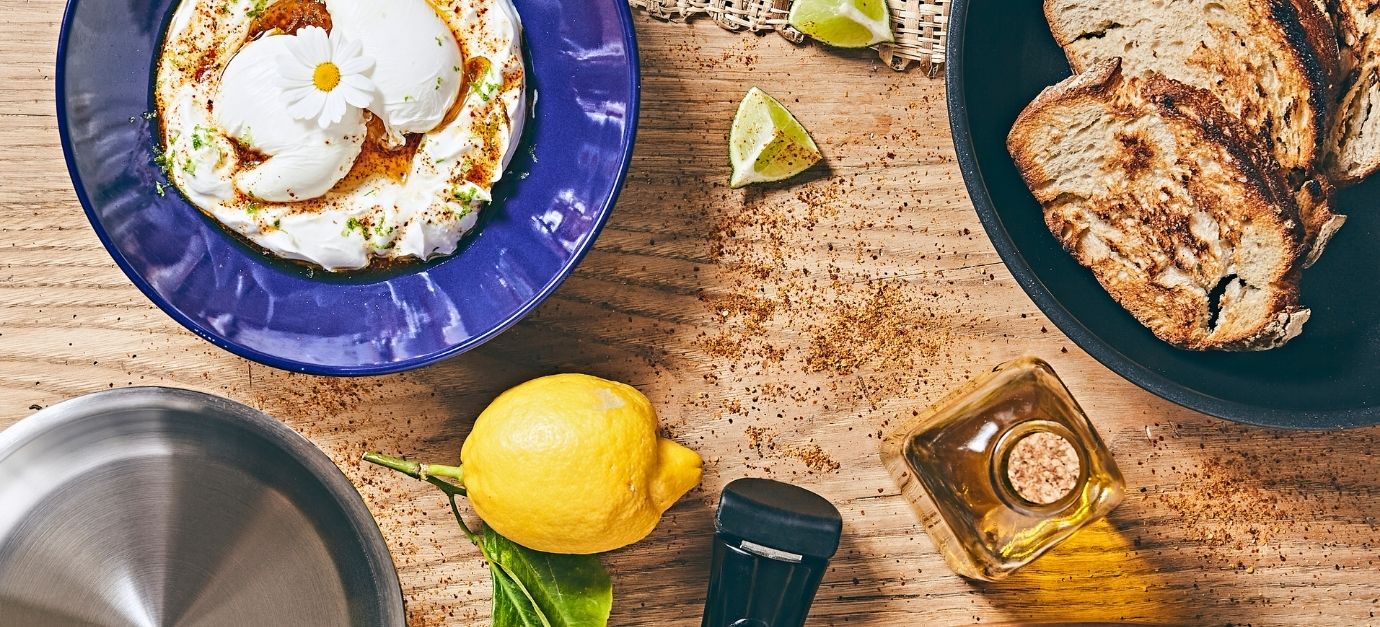 Gourmet eggs that are super easy to make!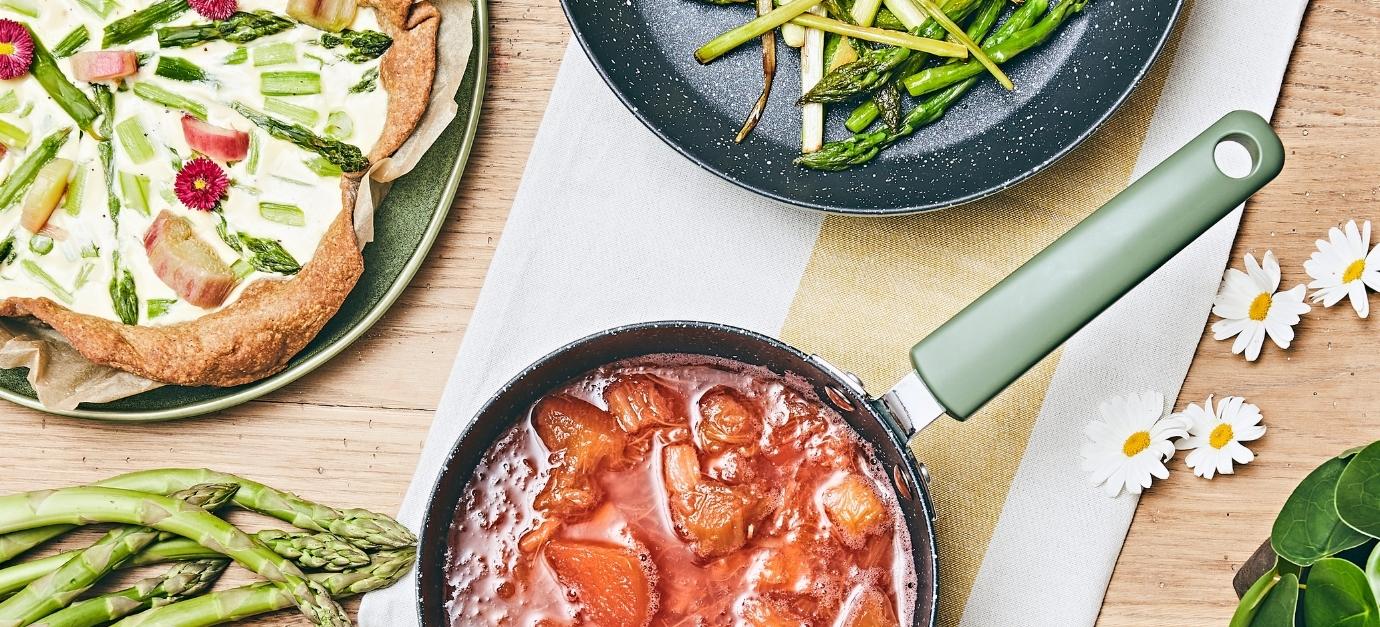 Rhubarb and green asparagus tart
A tart that'll surprise you with its unique flavors!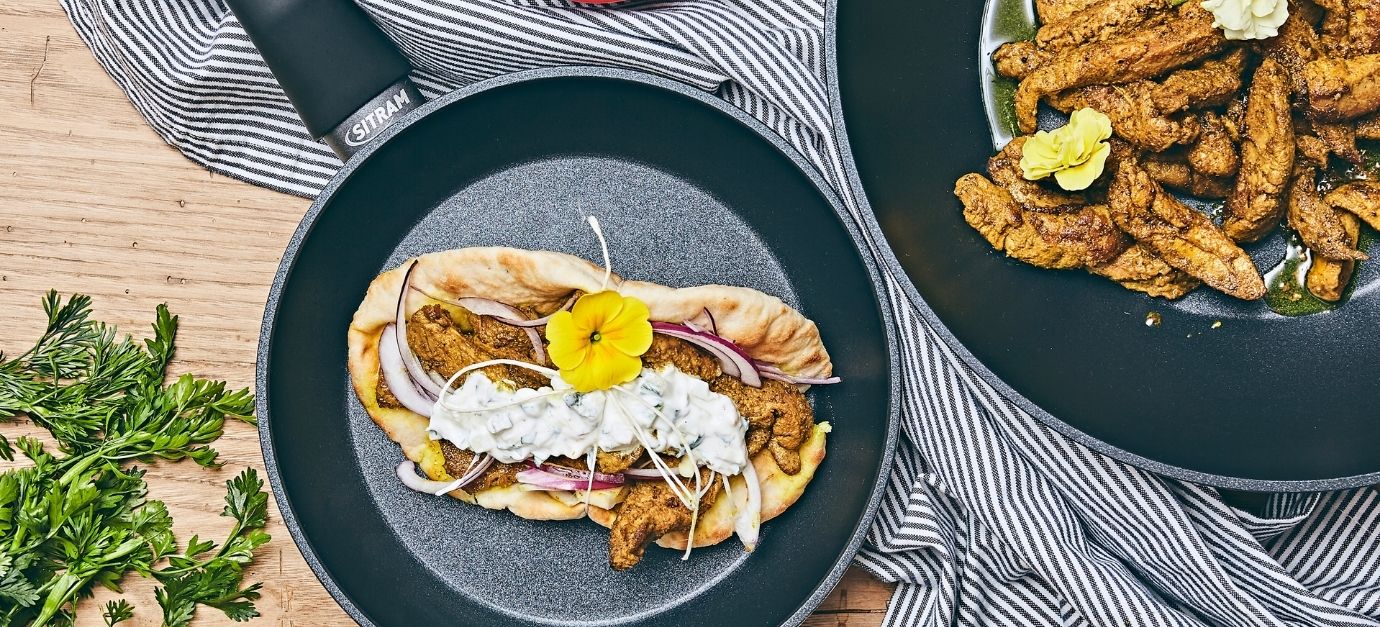 A new take on naan by our own Chef Pascale