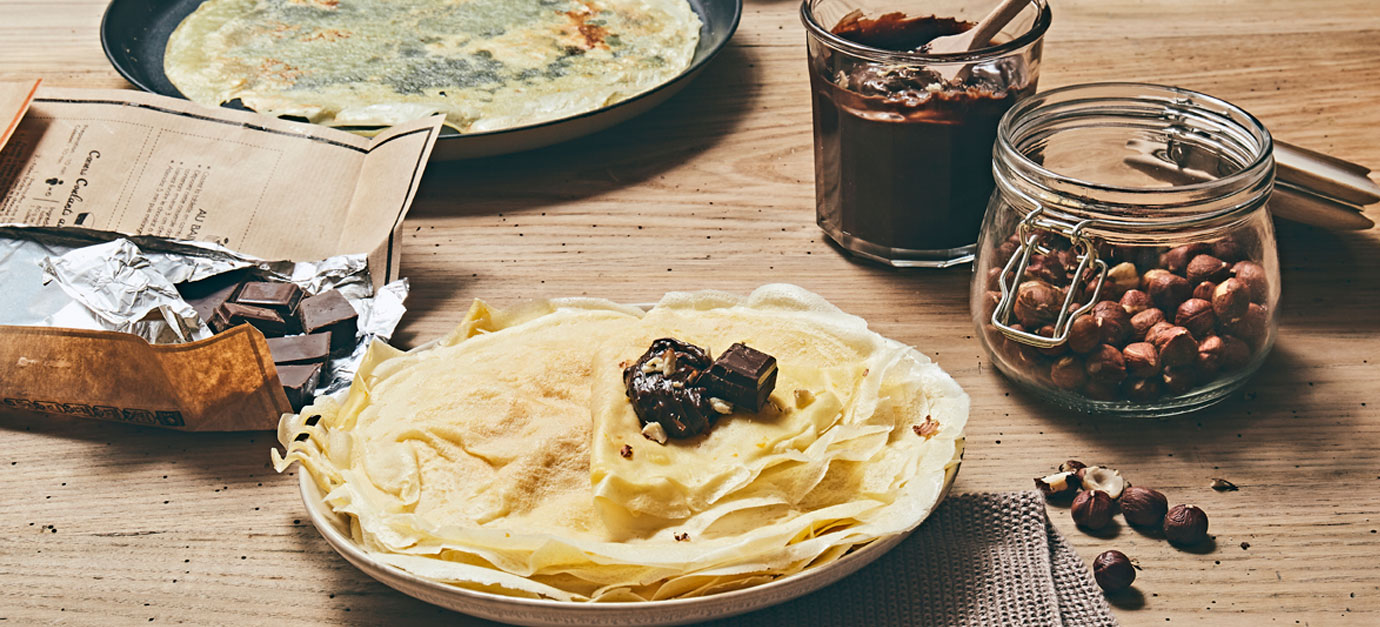 Homemade hazelnut spread
Sweet recipes
Spring
Summer
Fall
Winter
Under 30 minutes
Végétarienne
Easy
Casserole
Method
Mix the hazelnuts in a blender into a powder or small pieces
Mix all the ingredients in a bowl and place in a double boiler, then cook at no higher than 40°C until everything is melted (around 15 minutes). 
Whisk well or mix with a blender then pour into a sealable jar.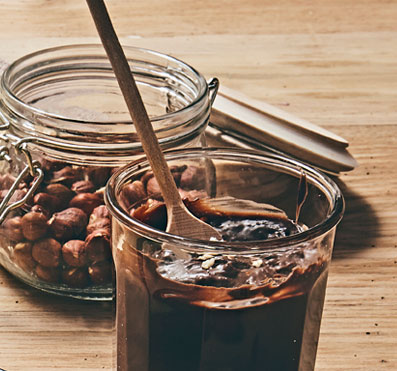 Ingredients
30 g hazelnuts
90 g dark chocolate
200 g chocolate with praline filling
400 g sweetened condensed milk
30 g hazelnut oil
1 pinch of salt
Utensil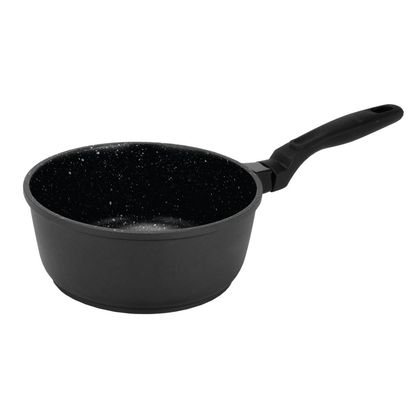 Why use a saucepan?
Sitram saucepans are versatile utensils fit for many preparations (soups, pasta, rice and sauces to name a few)
Other recipes for you
Here are some recipes you might also like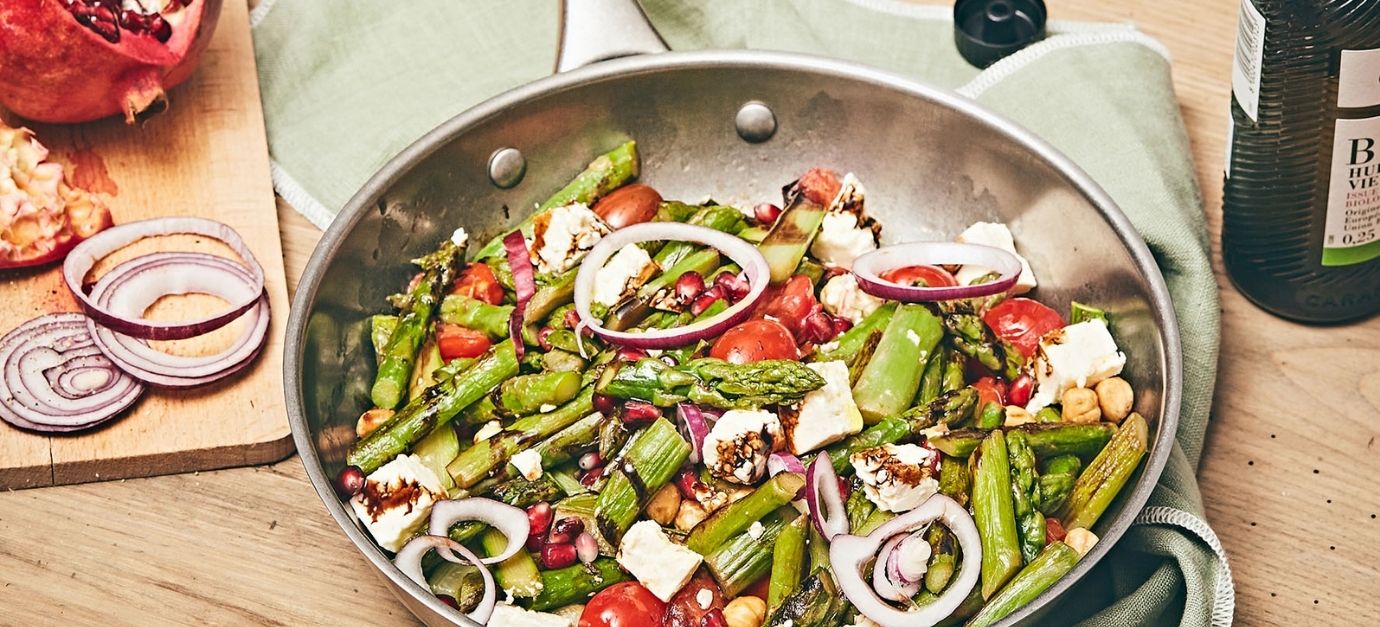 Sautéed asparagus salad with hazelnuts, feta cheese, pomegranate,…
A gourmet salad with a crunch!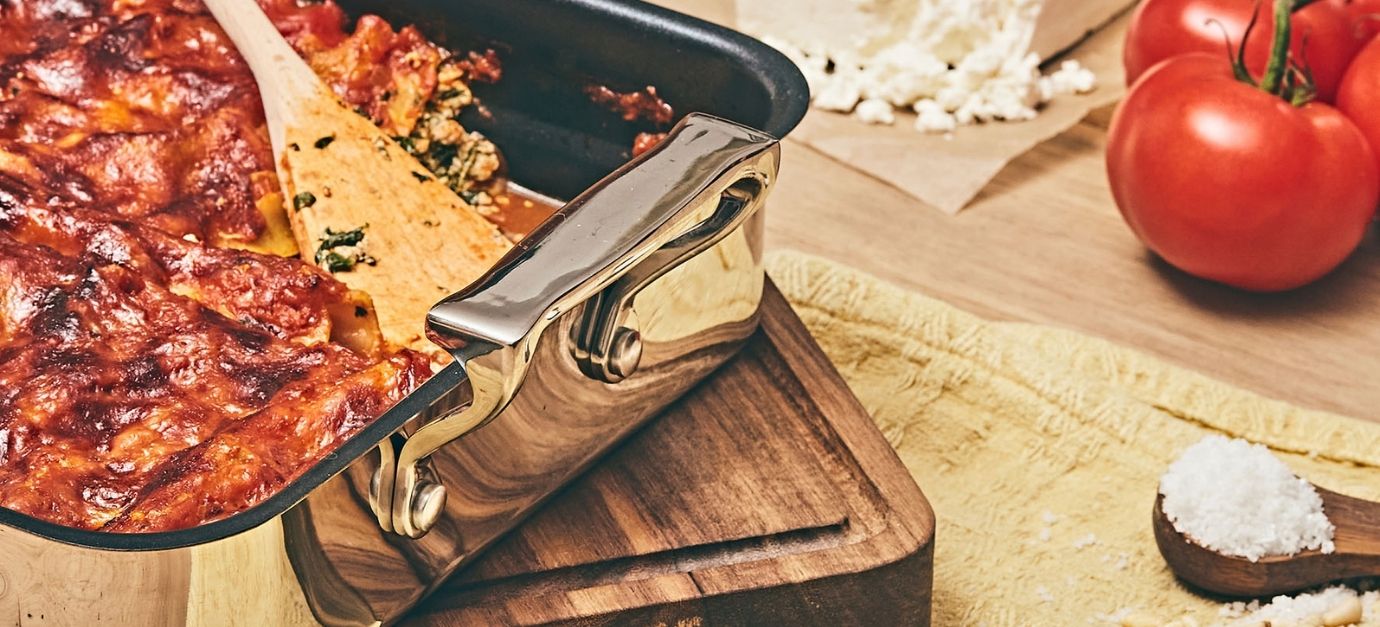 Cannelloni au gratin with veal, spinach, feta, and ricotta
The perfect recipe for cozy evenings!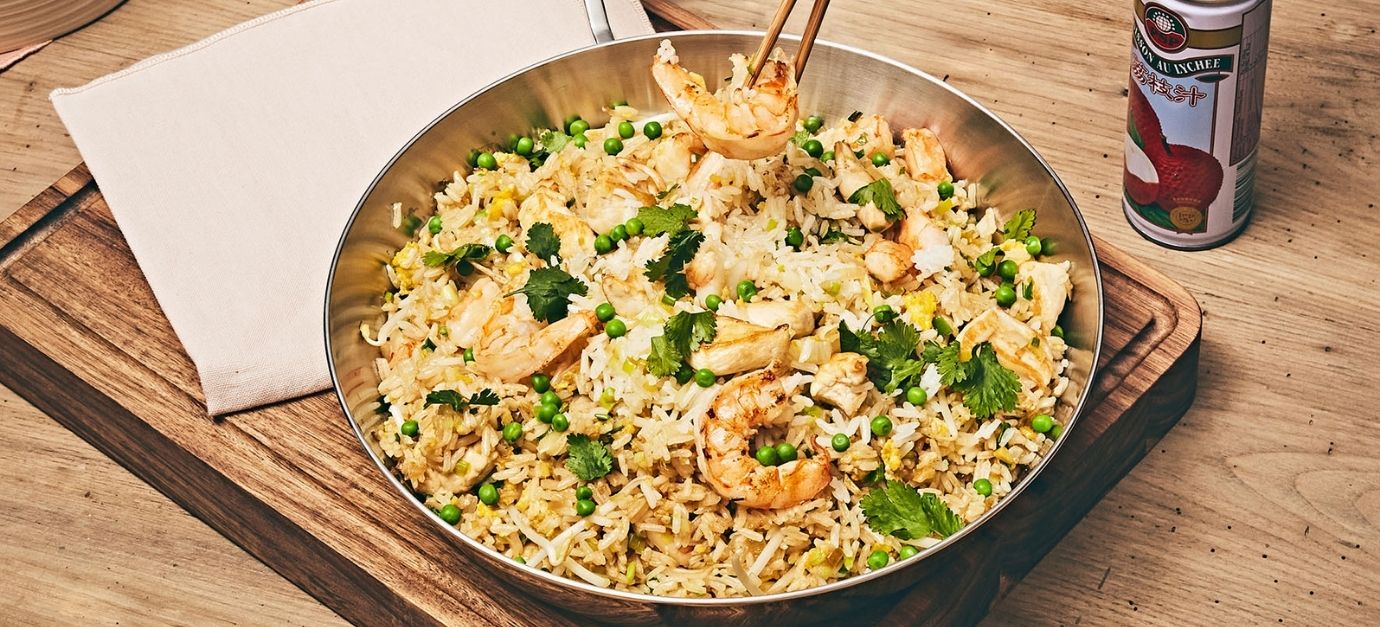 Cantonese rice with shrimp and chicken
A delicious recipe to share!