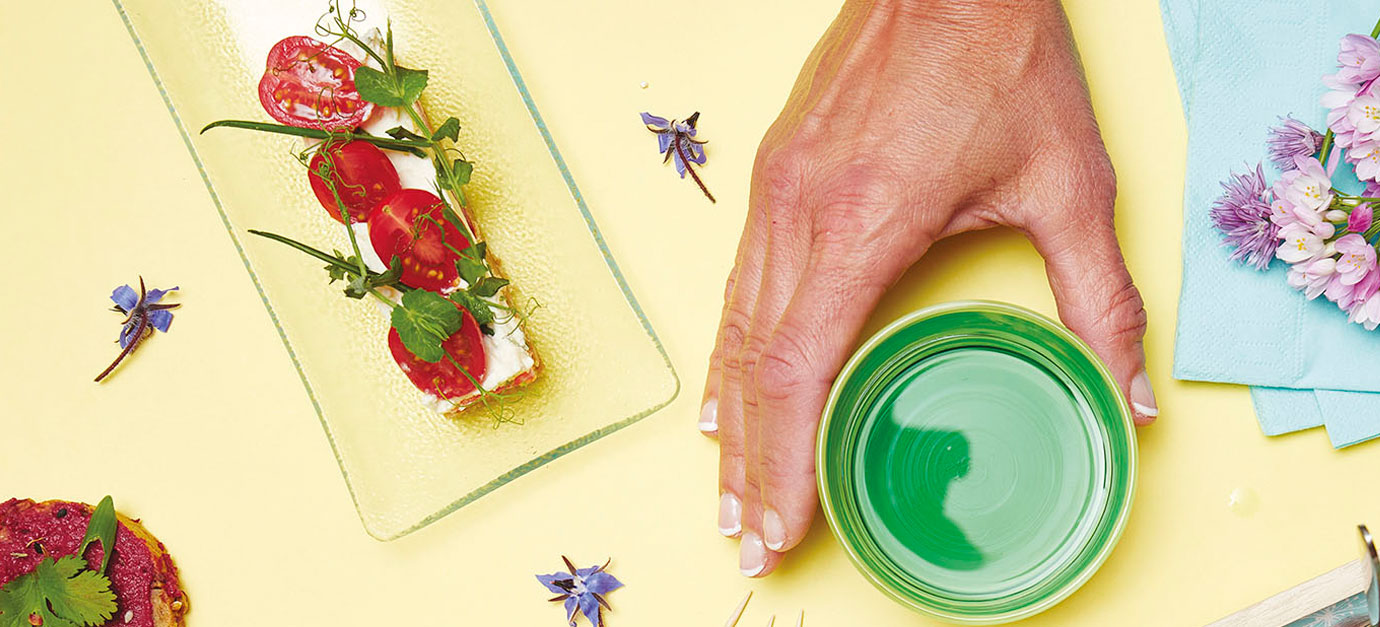 Appetizer recipe: Goat cheese and tomato cheesecakes
Savory recipes
Spring
Summer
1+ hour
Végétarienne
Medium difficulty
Casserole
Prep time
10 minutes + 3 hours in the refrigerator
Method
Grease the cookie cutters, then place them on a baking sheet
Cut 12 equal-sized slices of tomatoes
Crush the biscuits and mix with the olive oil, butter, and thyme
Pack the mixture onto the bottom of the cookie cutters
Cover with slices of tomato
Chop the crottins, then mix with the fresh goat cheese, 2 tablespoons of chopped chives, salt, and pepper
Distribute half of the cheese mixture over the tomatoes in the cookie cutters, add another slice of tomato to each cutter, then top with the other half of the cheese mixture
Gently press down on the ingredients and refrigerate the cheesecakes for 3 hours
Remove the cheesecakes from the cookie cutters, cut them into quarters, and serve chilled with a drizzle of olive oil and a few basil leaves.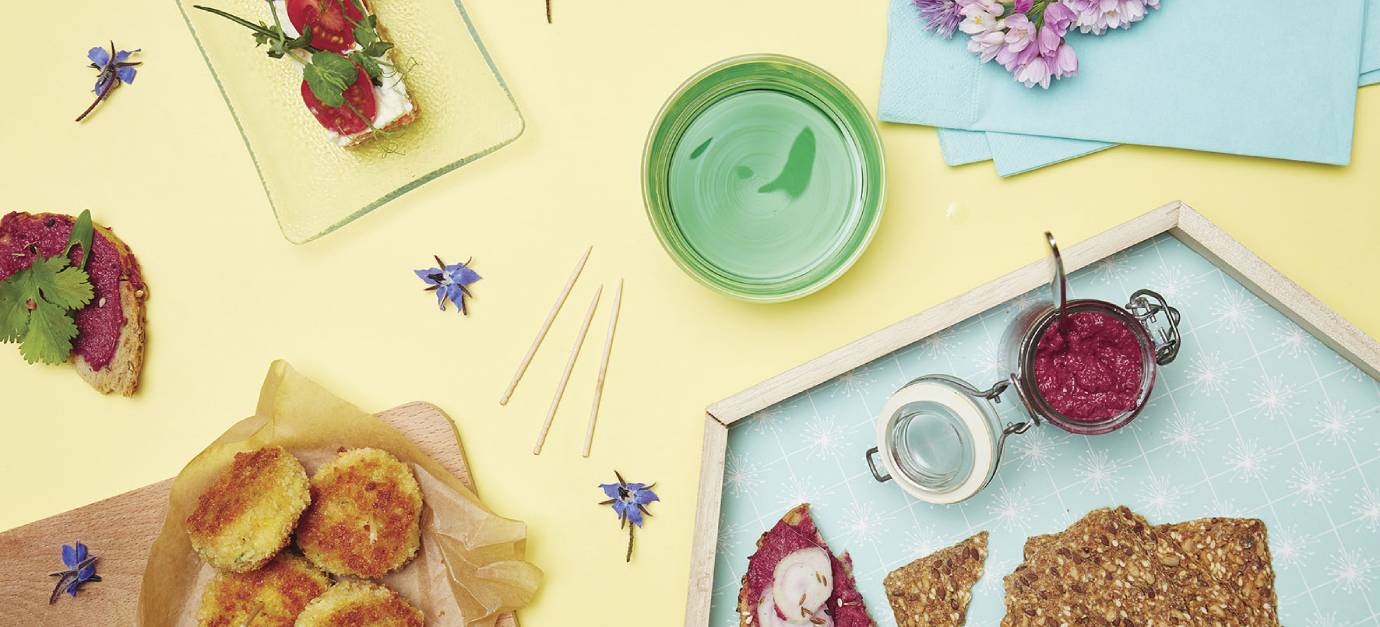 Ingredients
4 medium tomatoes
6 cherry tomatoes
250 g (9 oz) fresh goat cheese
2 tbsp liquid cream
2 crottins (dry goat cheese)
½ pack of savory biscuits
20 g (0.7 oz) butter
½ bunch of chives
3 pinches of thyme
2 drizzles of basil olive oil
Salt, pepper
Cookie cutters (preferably rectangular)
Utensil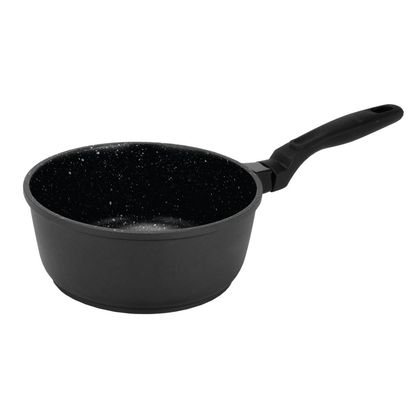 Why use a saucepan?
Sitram saucepans are versatile utensils fit for many preparations (soups, pasta, rice and sauces to name a few)
Other recipes for you
Here are some recipes you might also like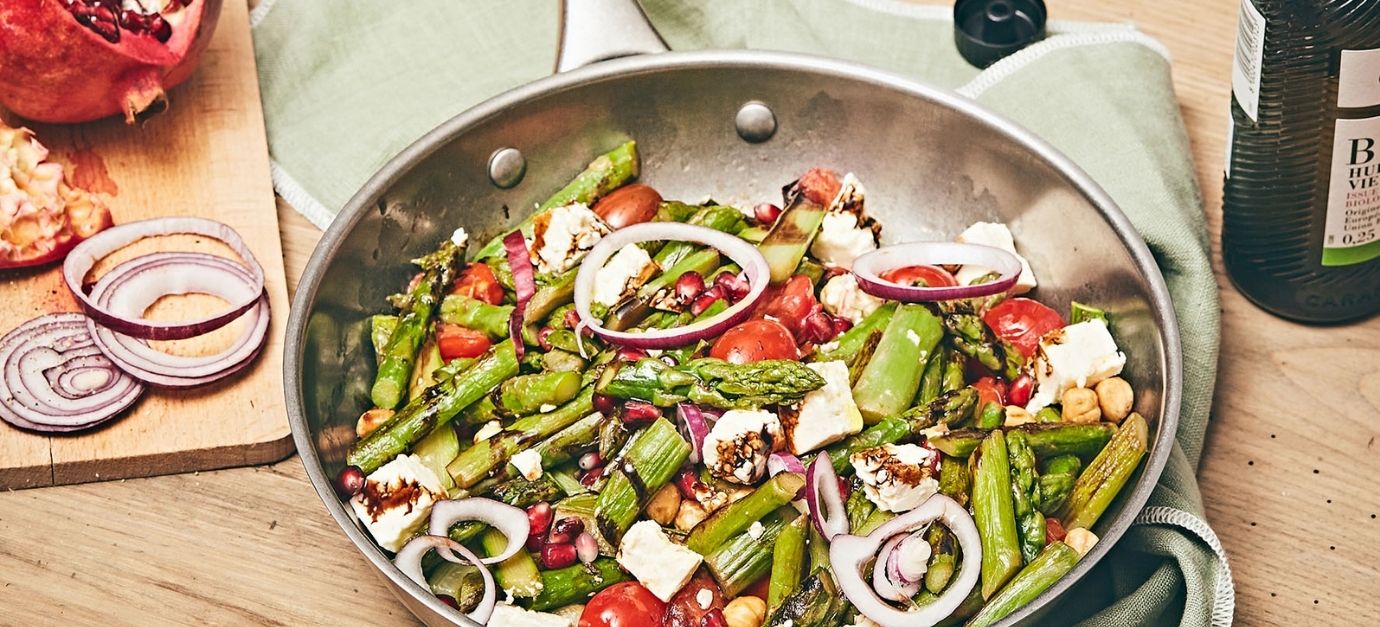 Sautéed asparagus salad with hazelnuts, feta cheese, pomegranate,…
A gourmet salad with a crunch!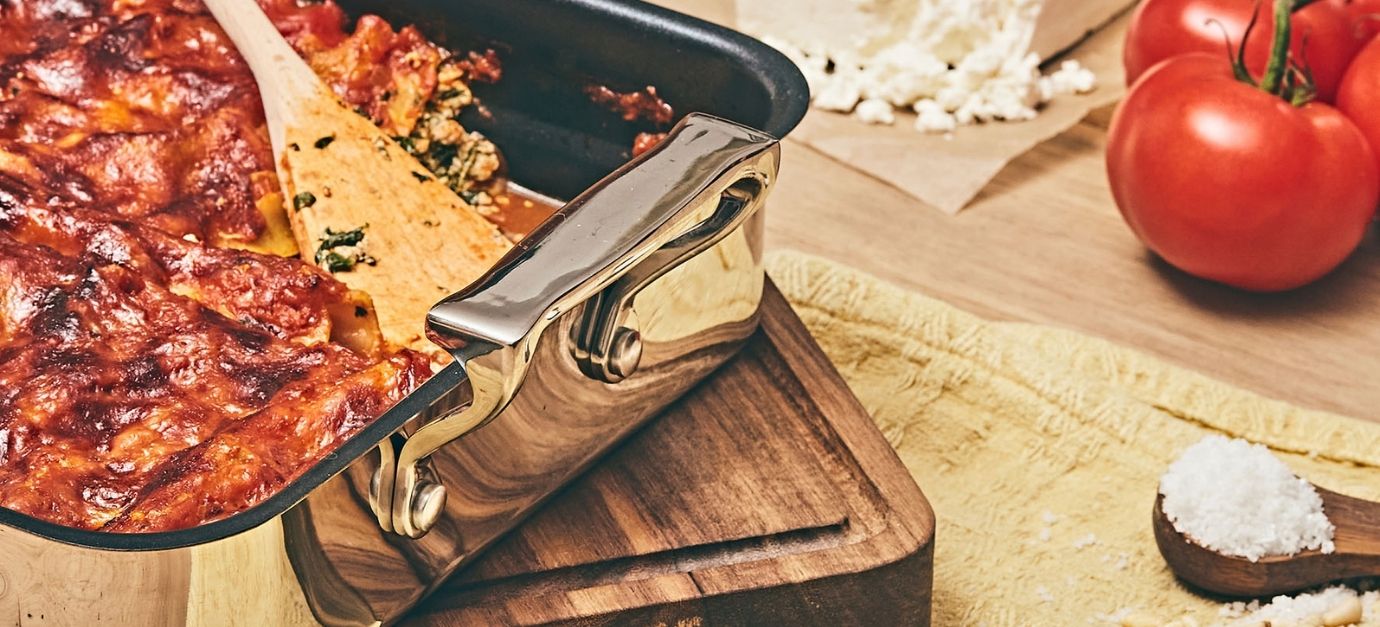 Cannelloni au gratin with veal, spinach, feta, and ricotta
The perfect recipe for cozy evenings!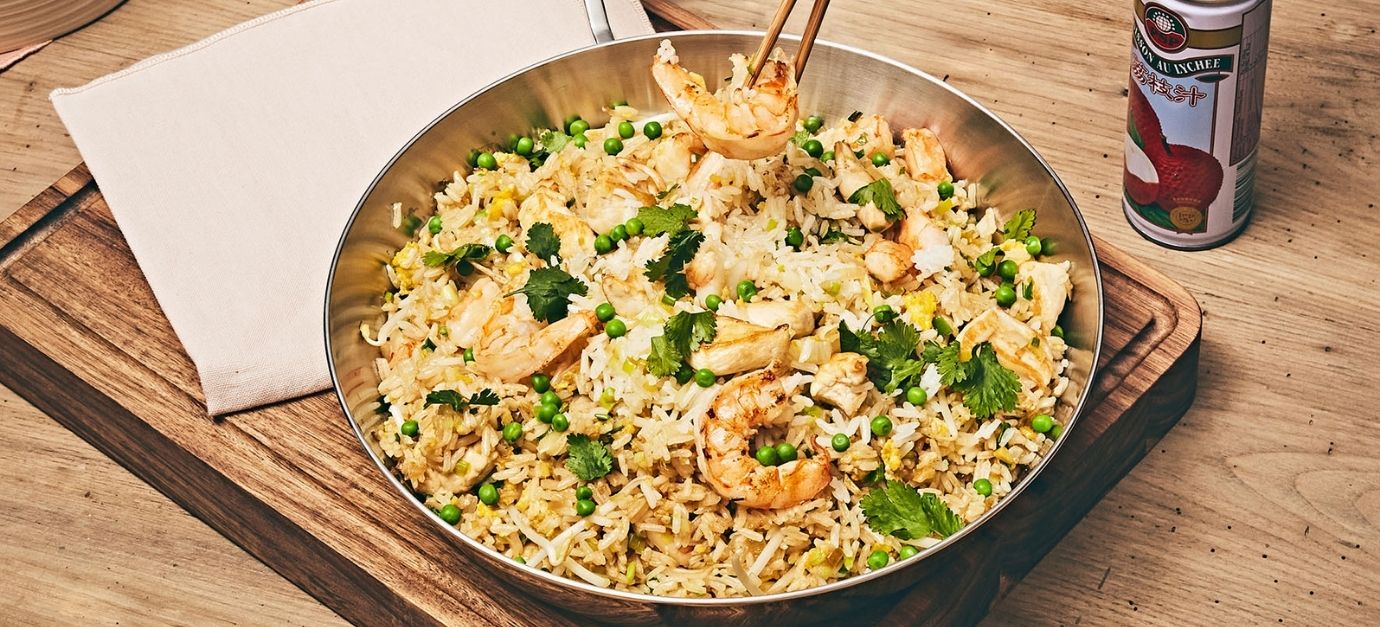 Cantonese rice with shrimp and chicken
A delicious recipe to share!