Asparagus and zucchini gazpacho with verbena
Savory recipes
Spring
Summer
30 minutes to 1 hour
Vegan
Medium difficulty
Casserole
Method
Start by washing and cutting the zucchini into pieces and gently trimming the asparagus tips.
In a saucepan, bring 25 cl (1 cup) of water to a boil. Add the verbena and let infuse for 15 minutes.
Boil the infusion and immerse the asparagus tips for 20 seconds, then cool the tips in ice water.
Peel the asparagus stalks then cook them for 10 minutes in the boiling infusion with the zucchini pieces.
Make sure the water covers the vegetables completely. Remove from the heat and let the vegetables cool in the infusion.
Blend the vegetables and the infusion until smooth. Season with the salt, pepper, and olive oil. 
Refrigerate for at least 30 minutes.
Serve the gazpacho in soup plates with the asparagus tips and some fresh verbena leaves.
Ingredients
3 zucchini
1 bunch of green asparagus
4 tbsp olive oil
1 tsp dried verbena
A few fresh verbena leaves (optional)
Salt, pepper
Utensil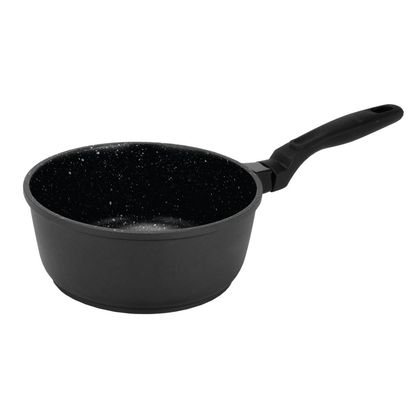 Why use a saucepan?
Sitram saucepans are versatile utensils fit for many preparations (soups, pasta, rice and sauces to name a few)
Other recipes for you
Here are some recipes you might also like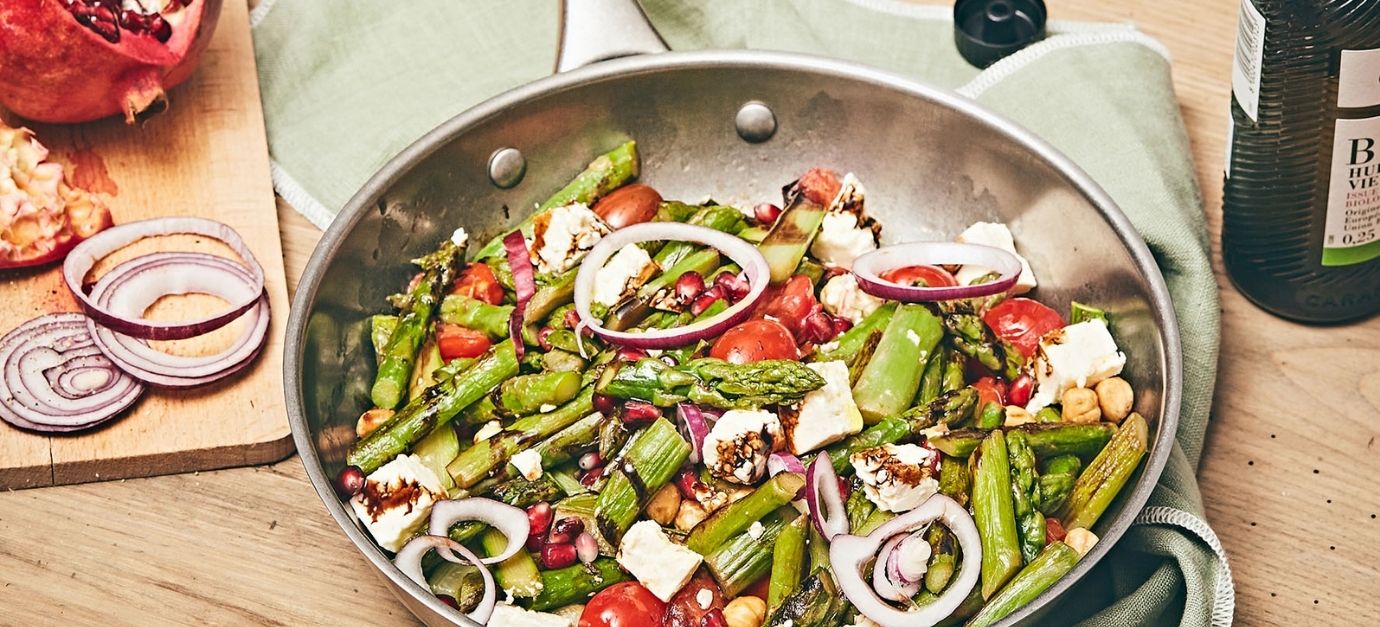 Sautéed asparagus salad with hazelnuts, feta cheese, pomegranate,…
A gourmet salad with a crunch!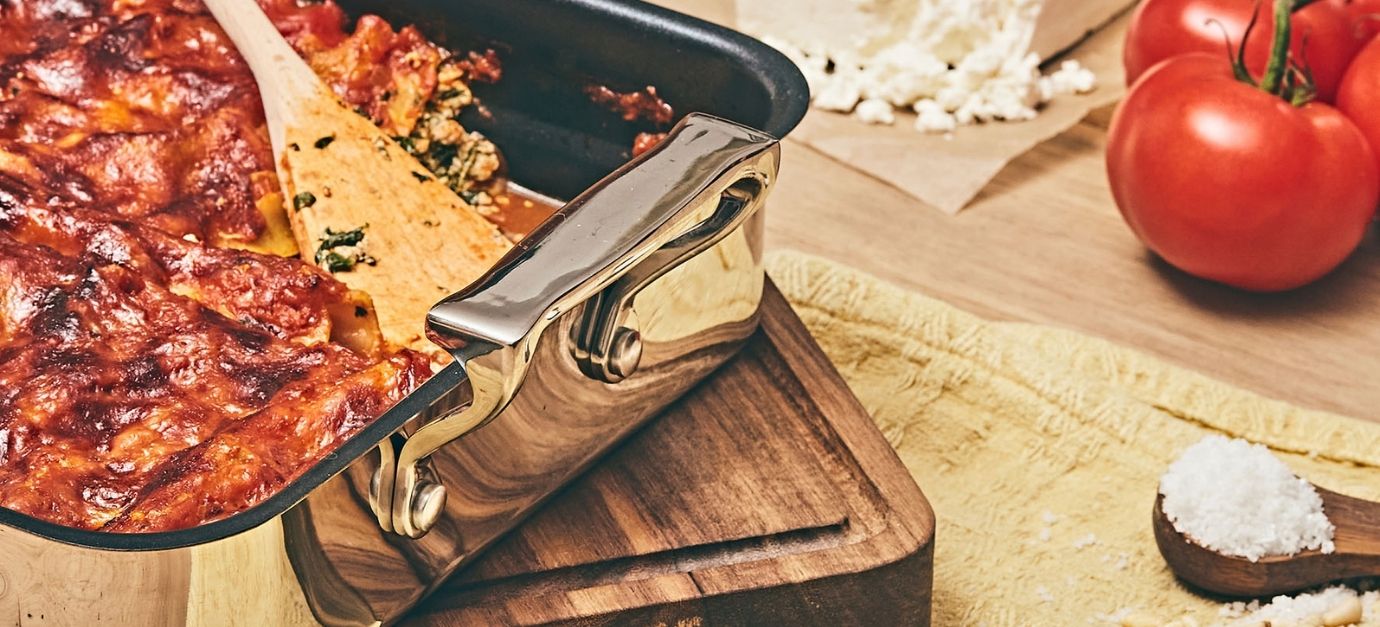 Cannelloni au gratin with veal, spinach, feta, and ricotta
The perfect recipe for cozy evenings!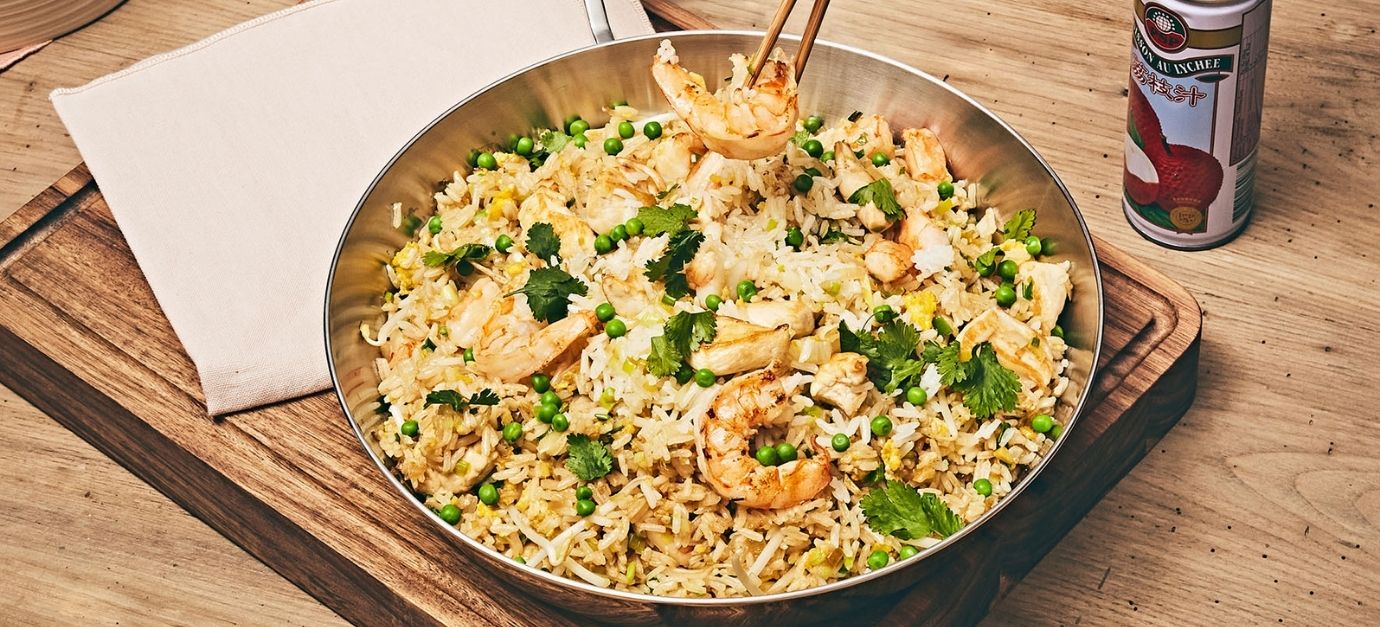 Cantonese rice with shrimp and chicken
A delicious recipe to share!