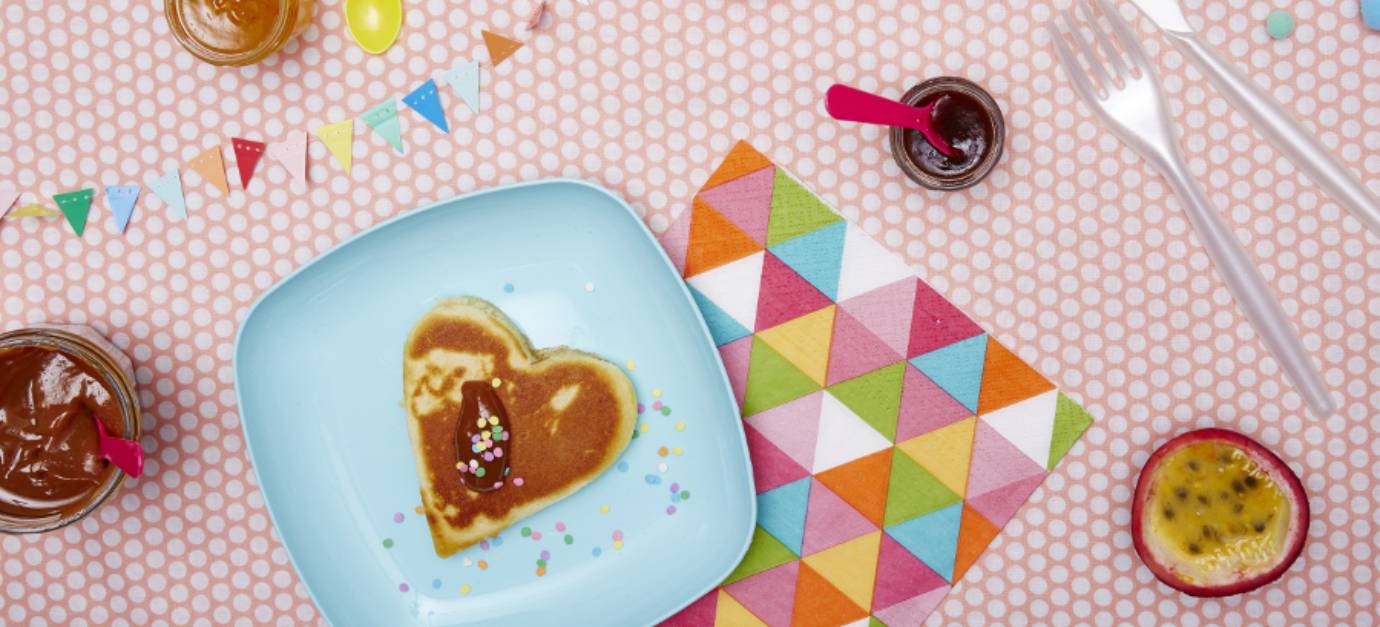 Banana pancakes with passion fruit butter
Sweet recipes
Spring
Summer
Fall
Winter
Under 30 minutes
Easy
Poêle
Method
Cut the butter into pieces
Cut the passion fruit in half, then use a small spoon to remove the pulp. Add the pulp to a saucepan
Bring to a boil, lower the heat, and reduce slowly
Remove from the heat and whisk with the butter until smooth
Set aside
In a large bowl, mix the flour, sugar, salt, yeast, and baking soda.
In another bowl, whisk the whole egg, the fermented milk, the whole milk, and 20 g (1 and 1/2 tbsp) of butter
Mix the contents of both bowls until you have a smooth batter
Peel and slice the bananas, then add them to the batter
In a frying pan, heat a pat of butter, add a ladleful of batter, cook for 5 minutes, and flip.
Serve with the passion fruit butter!
Ingredients
4 passion fruit
100 g (1/4 cup + 3 tbsp) butter
180 g (1 and 1/4 cups) flour
20 g (2 tbsp) sugar
1 pinch of salt
1 egg
1 tsp yeast
1 tsp baking soda
25 cl (1 cup) fermented milk (usually available in the international food aisle)
8 cl (5 and 1/2 tbsp) whole milk
20 g (1 and 1/2 tbsp) melted butter + 20 g (1 and 1/2 tbsp) cold butter
3 ripe bananas
Utensil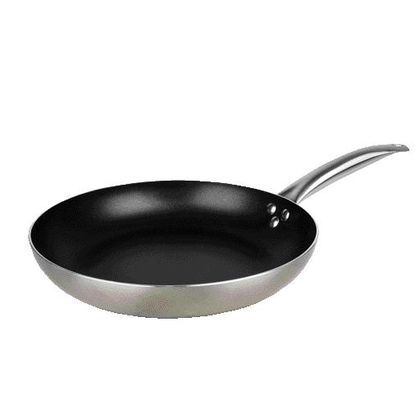 The benefits of cooking with a frying pan
With its round and shallow shape, this versatile utensil allows you to cook to your taste a variety of foods, from steaks to whole fish, burgers, meatballs, and all sorts of sauteed vegetables, pasta or cereals.
Other recipes for you
Here are some recipes you might also like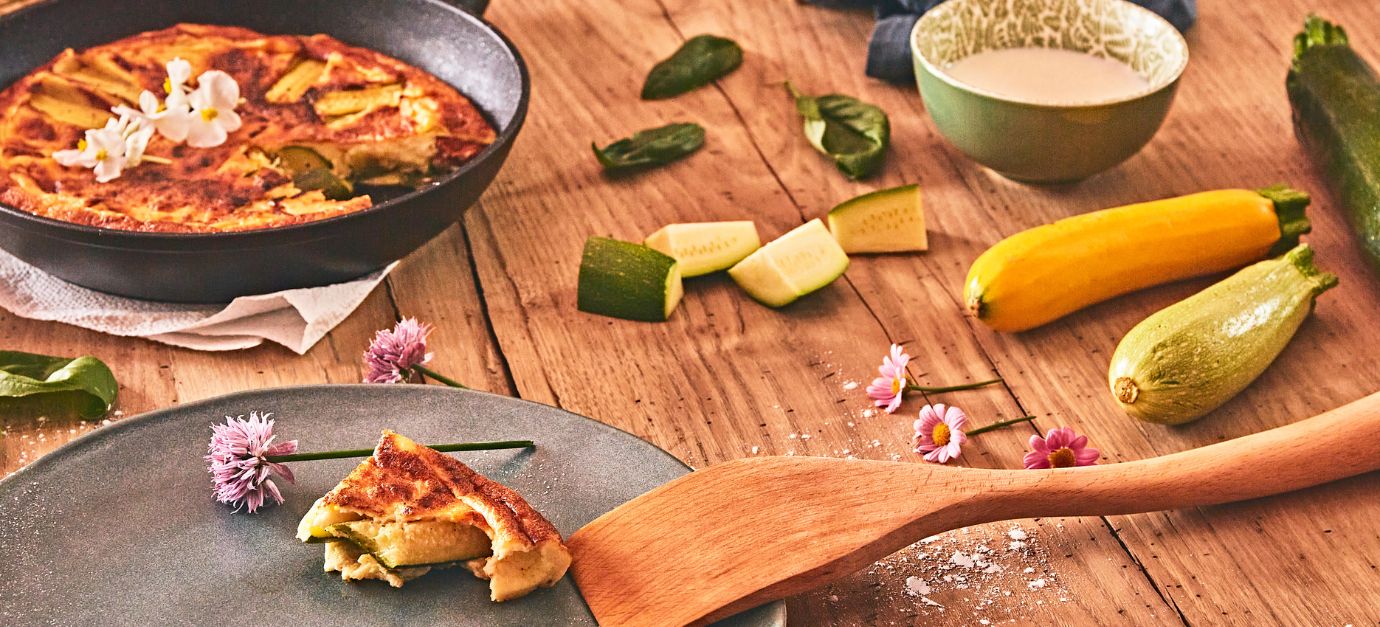 Pan-fried zucchini clafoutis
Easy, no-bake zucchini clafoutis.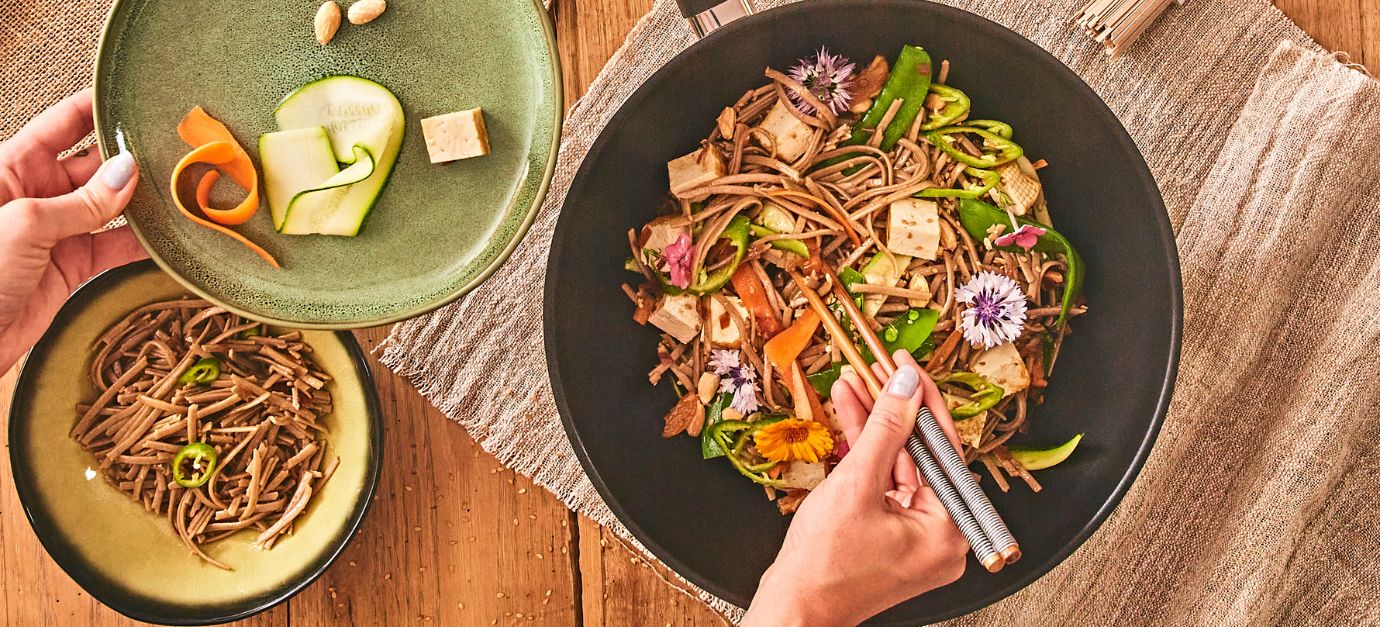 Soba noodle salad with grilled tofu
A colorful vegetarian salad with soba noodles, seasonal vegetable…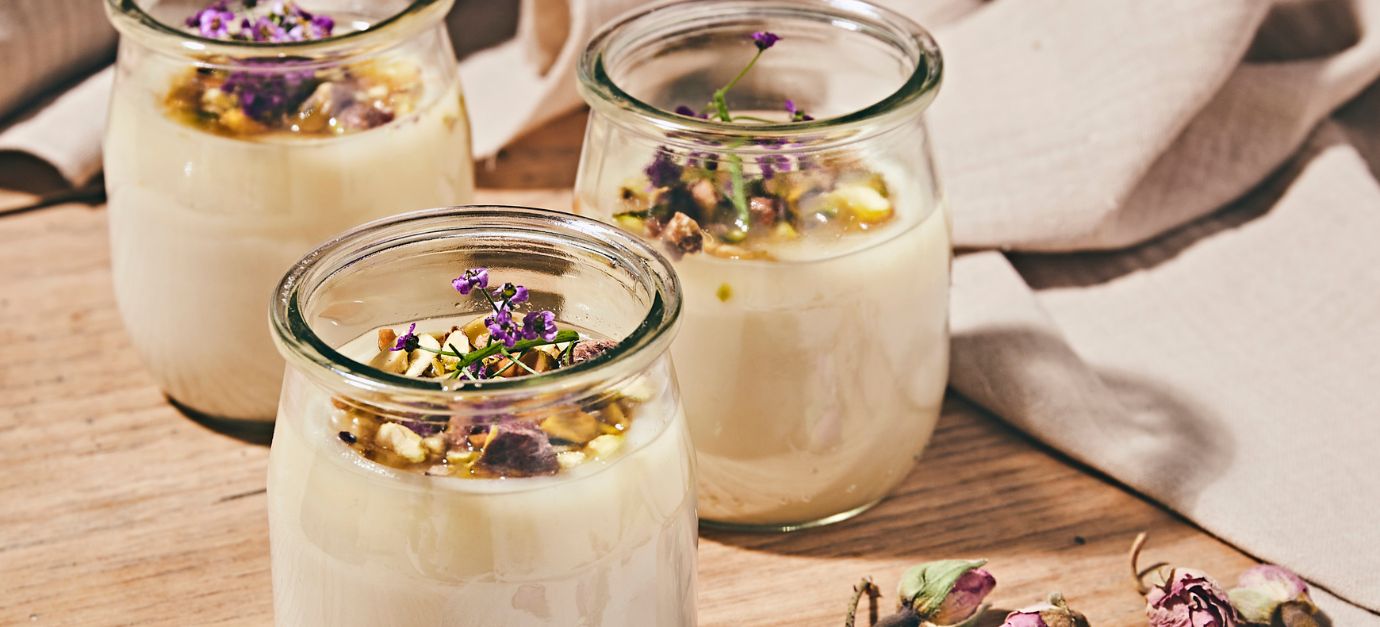 Delicious Lebanese flan with hints of pistachio and orange blosso…