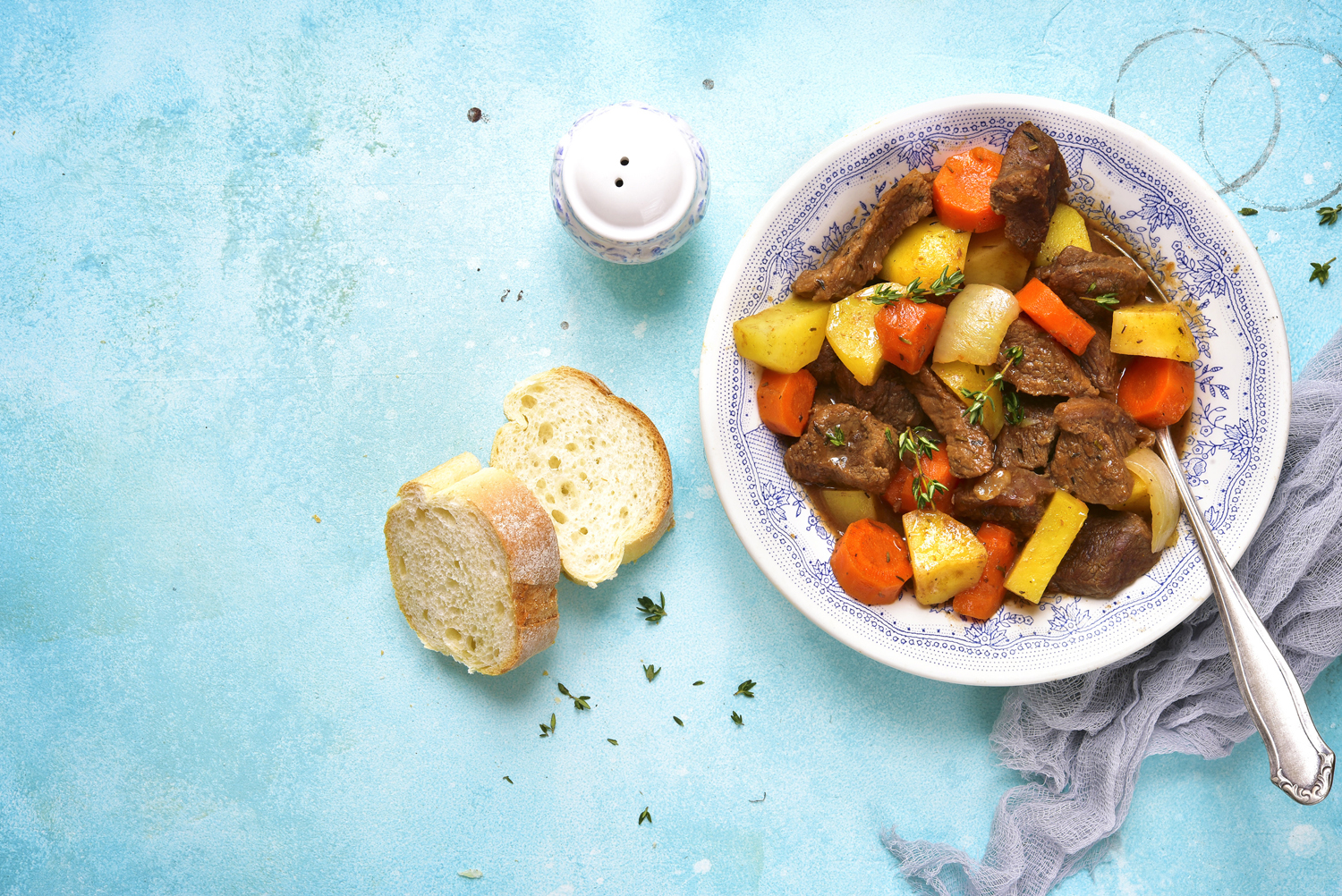 Beef bourguignon
Recettes salées
Printemps
Été
Automne
Hiver
Plus d'une heure
Difficulté facile
Autocuiseur
Sauteuse
Method
Pour the wine into a saucepan. Reduce a quarter of its volume then flambé.
Peel and chop the onions.
Peel and dice 3 carrots and cut the other 3 into sticks.
Cut the bacon into small cubes.
Heat the oil in the pressure cooker, sear the meat, then add the chopped onions, diced carrots, unpeeled garlic, mixed spices, and reduced wine, as well as enough chicken stock to cover all the meat.
Close the lid and cook. When the steam starts to escape, lower the heat and cook for 40 minutes.
In the meantime, quarter the mushrooms (without the stems) and sauté in a pan with butter.
In a frying pan, glaze the baby onions with butter, water, salt, pepper, and sugar. When the water evaporates, let the onions caramelize.
Cook the carrots sticks in salted boiling water
Remove the pressure cooker from the heat. Depressurize before opening.
Remove the meat.
Pass the sauce through a sieve, pressing firmly on the ingredients to extract all the flavors and seasoning as needed.
Arrange the meat in a soup dish, drizzle with the sauce, and gently place the vegetables in the middle. Sprinkle with fleur de sel and enjoy!
Ingredients
2 yellow onions
6 carrots
250 g (9 oz) small button mushrooms
4 cloves of garlic
1 kg (2.2 lbs) beef (cheek, shank, chuck) cut into large cubes
250 g (9 oz) flat bacon
1 bouquet garni with a stick of celery
1 tsp coarse salt
10 peppercorns
1 tsp mixed spices ("Rabelais" spices)
1 bottle of full-bodied red wine
75 cl (3 and 1/8 cups) homemade chicken stock (or bouillon cube)
150 g (5.3 oz) peeled baby onions (frozen)
50 g (1/5 cup) butter
Fleur de sel
2 tbsp sugar
Utensils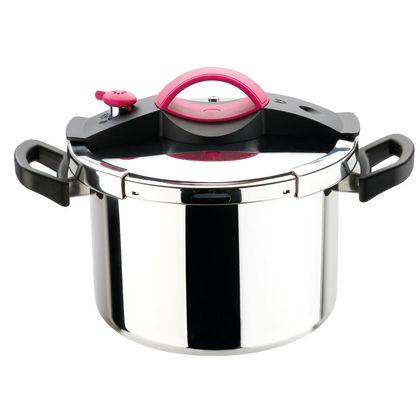 Why use a pressure cooker?
It's the perfect utensil for the busy and efficient cook. Thanks to its amazing speed you will save precious time for other activities...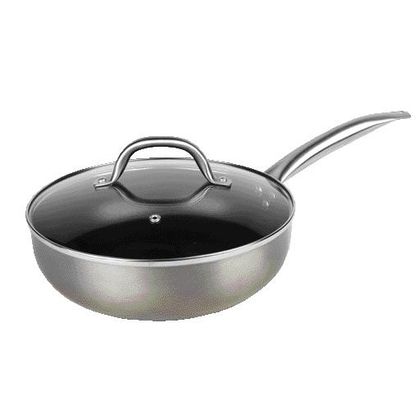 Why use a sauté pan?
Deeper than a frying pan - and just as versatile, a sauté pan allows you to cook generous portions and complete meals.
Other recipes for you
Here are some recipes you might also like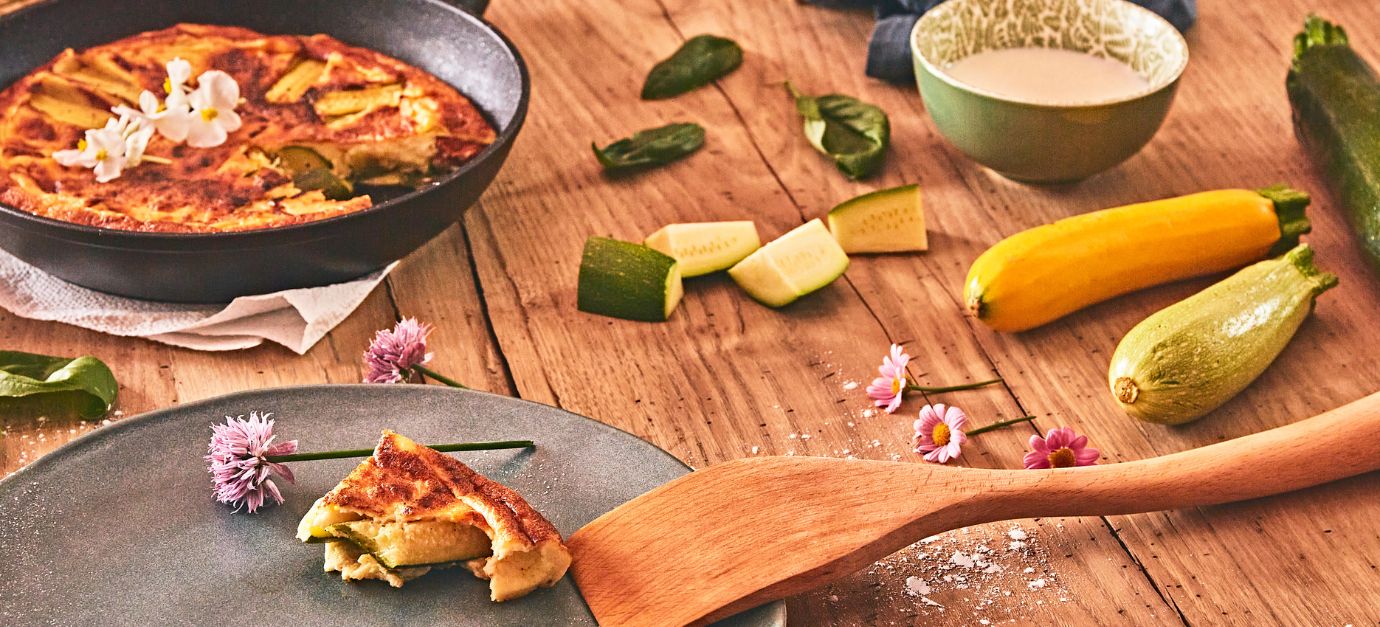 Pan-fried zucchini clafoutis
Easy, no-bake zucchini clafoutis.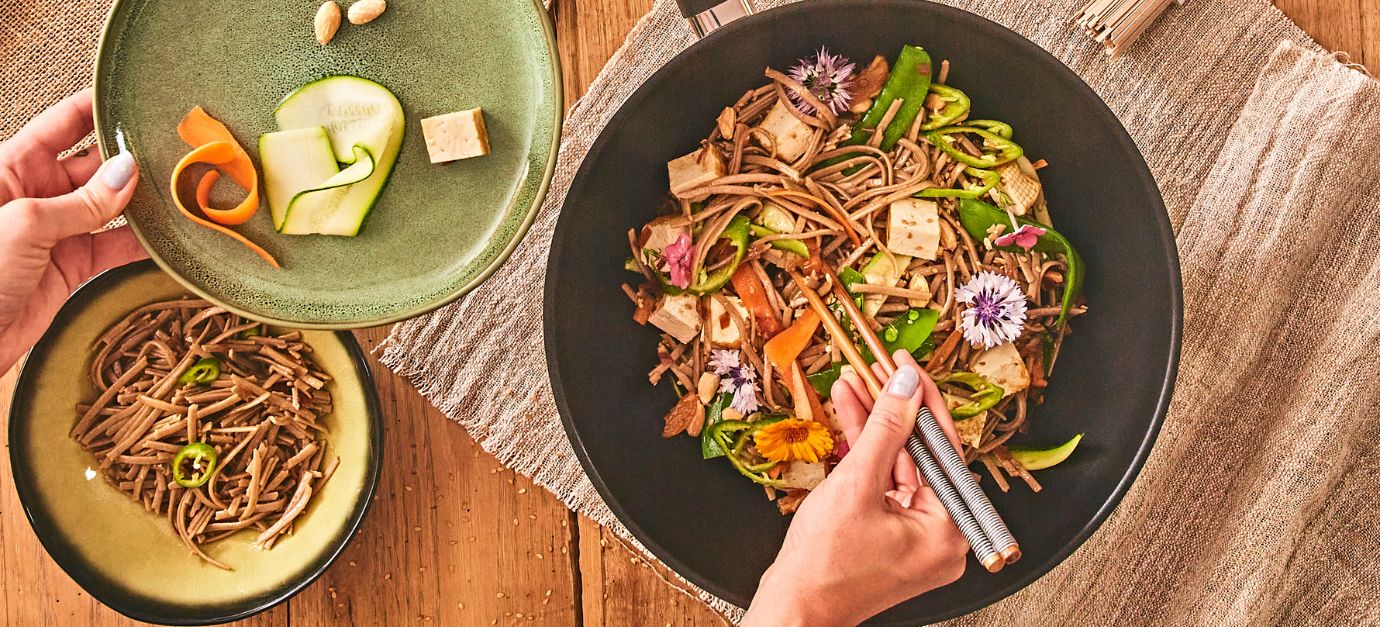 Soba noodle salad with grilled tofu
A colorful vegetarian salad with soba noodles, seasonal vegetable…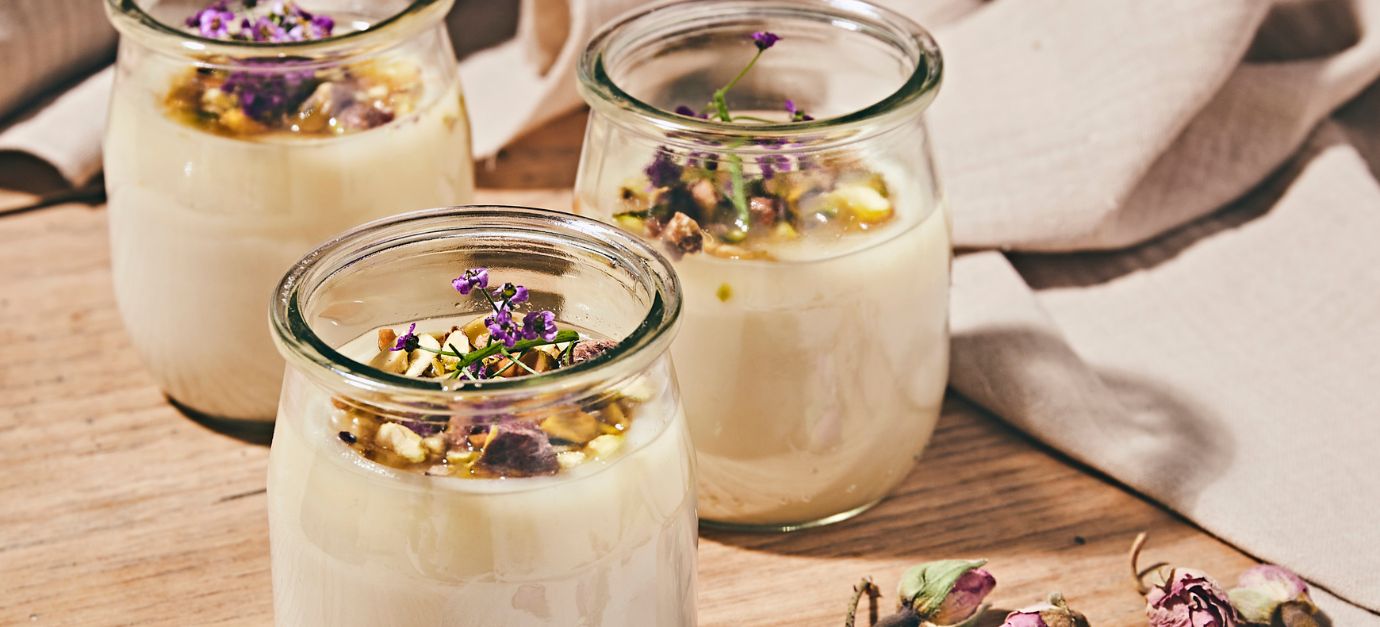 Delicious Lebanese flan with hints of pistachio and orange blosso…