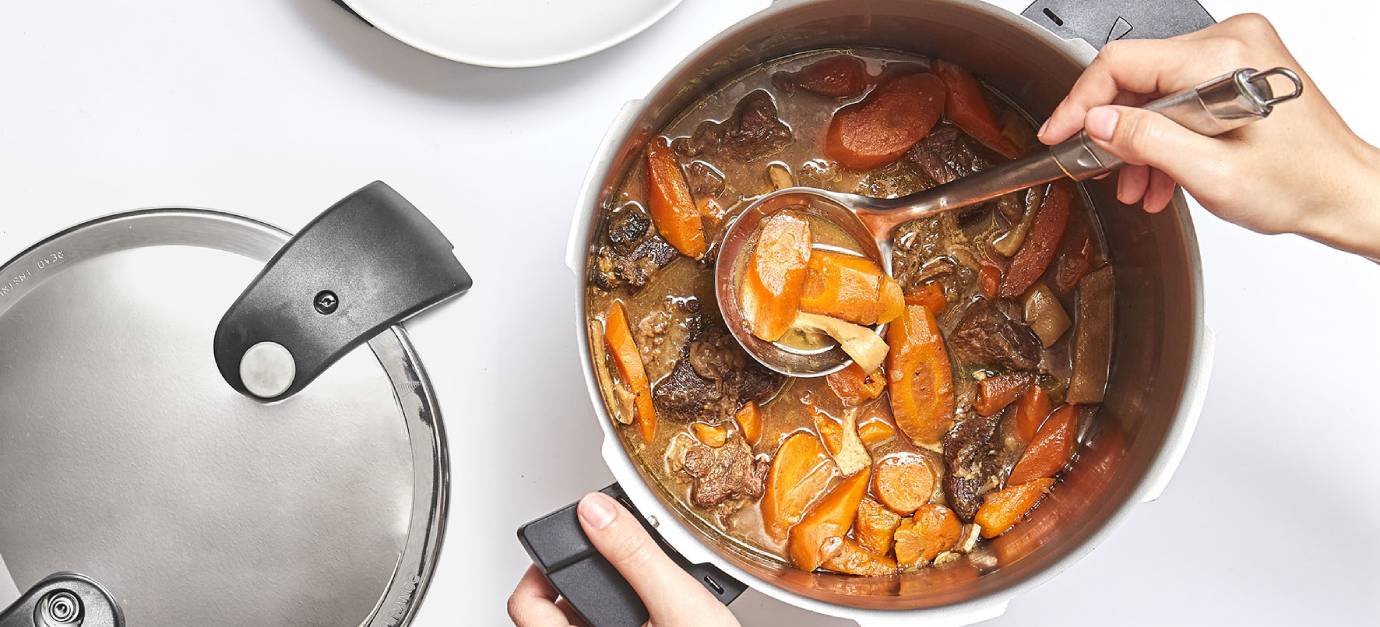 Beef with carrots
Recettes salées
Printemps
Été
Hiver
Plus d'une heure
Difficulté facile
Autocuiseur
Method
Peel the onion, garlic, and carrots. Chop the onion, crush the garlic cloves, and cut the carrots diagonally into thick slices.
Heat a drizzle of oil. Sear the beef until brown.
Add the onions and garlic and let sweat a few minutes. Add the flour. Cook until brown.
Add the carrots. Pour in the white wine and reduce until dry (no liquid remaining). Add the stock and the bouquet garni.
Close the pressure cooker and cook for 90 minutes over low heat.
At the end of the cooking time, remove the valve to let the steam escape, then open the lid. Season as needed and adjust the thickness of the sauce to your liking.
Serve with pasta or steamed potatoes.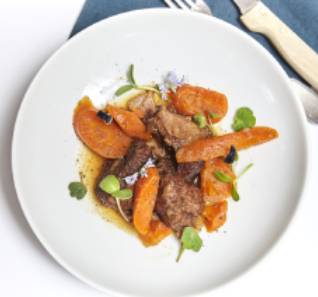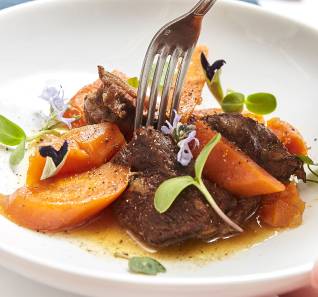 Ingredients
1.2 kg (2.6 lbs) beef (chuck, shin, cheek)
600 g (21.2 oz) carrots
2 onions
1 bouquet garni (thyme, bay leaf, parsley stems, celery stick tied together)
3 cloves of garlic
25 cl (1 cup) white wine
30 g (1/4 cup) flour
1.2 L (5 cups) beef stock
Utensil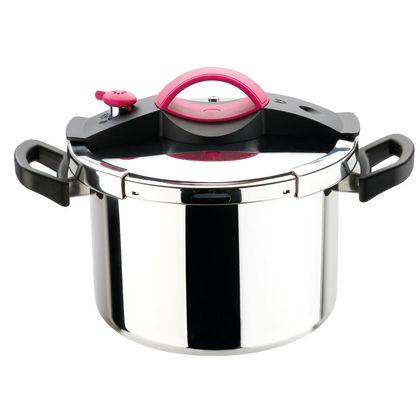 Why use a pressure cooker?
It's the perfect utensil for the busy and efficient cook. Thanks to its amazing speed you will save precious time for other activities...
Other recipes for you
Here are some recipes you might also like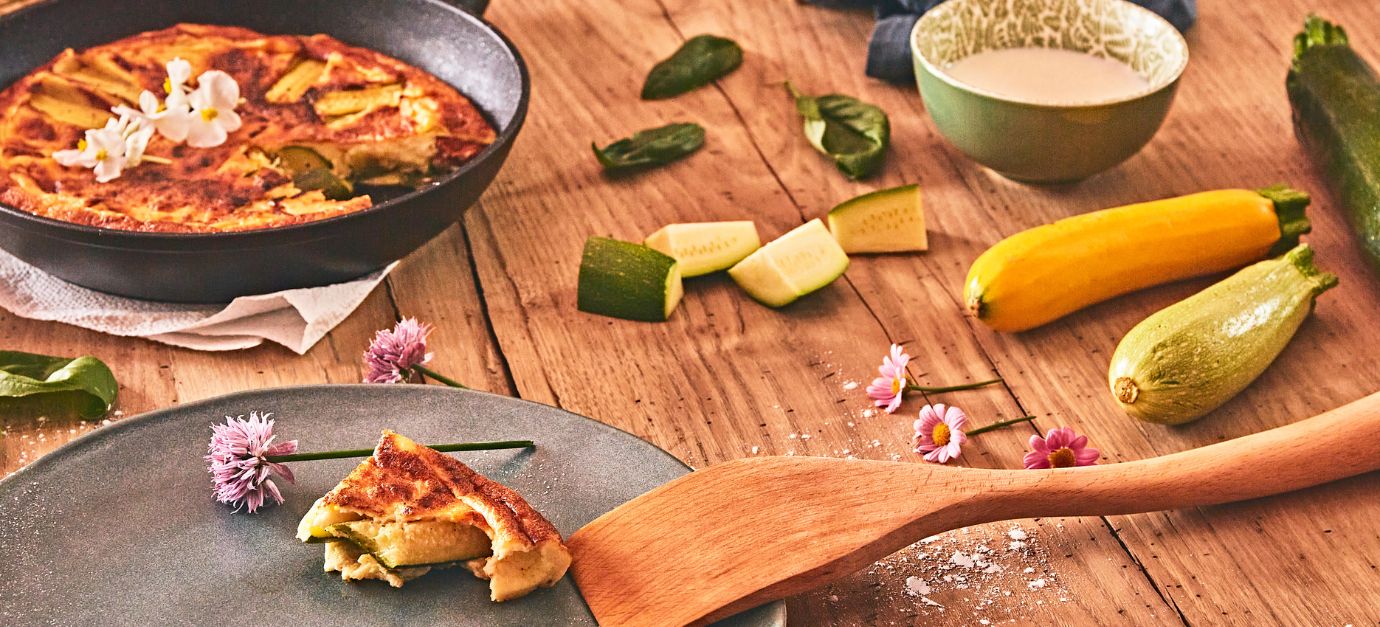 Pan-fried zucchini clafoutis
Easy, no-bake zucchini clafoutis.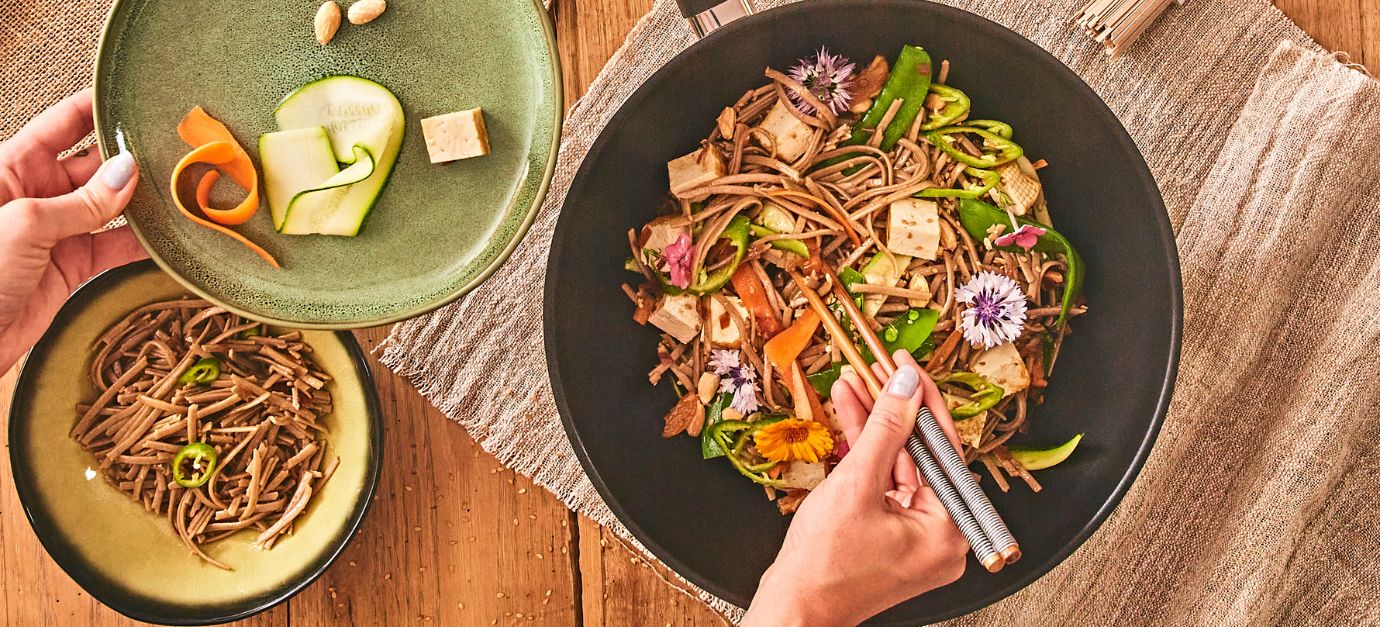 Soba noodle salad with grilled tofu
A colorful vegetarian salad with soba noodles, seasonal vegetable…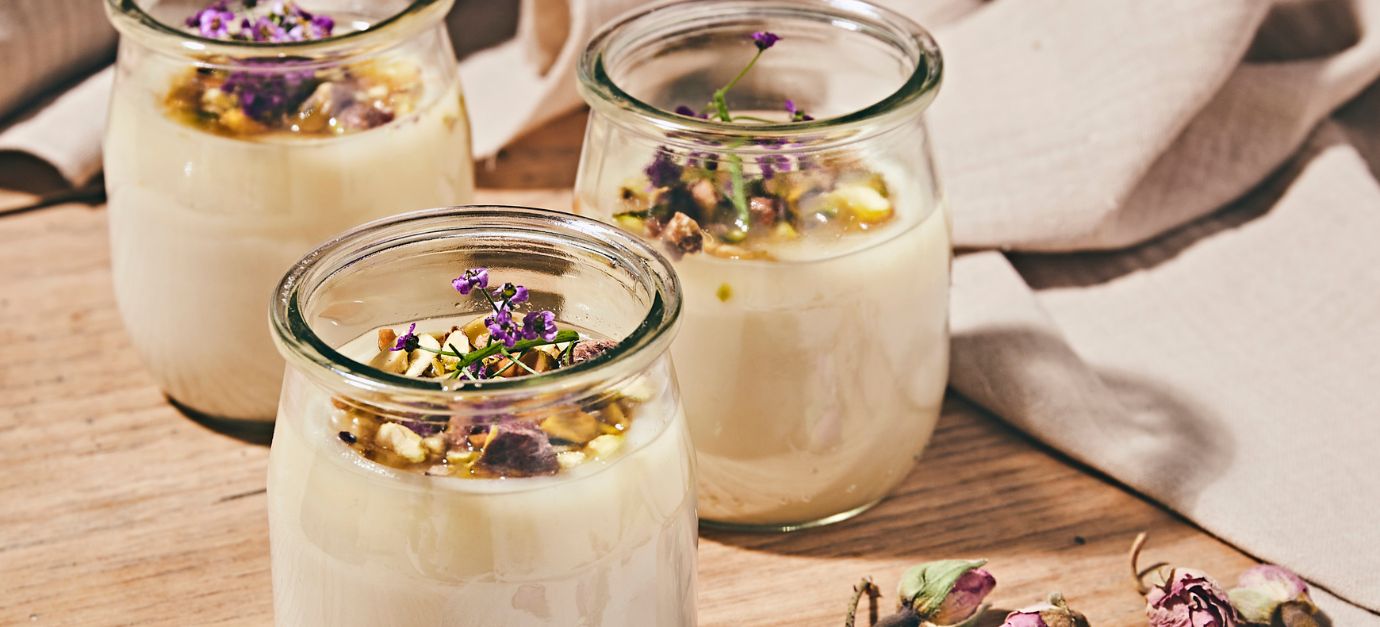 Delicious Lebanese flan with hints of pistachio and orange blosso…