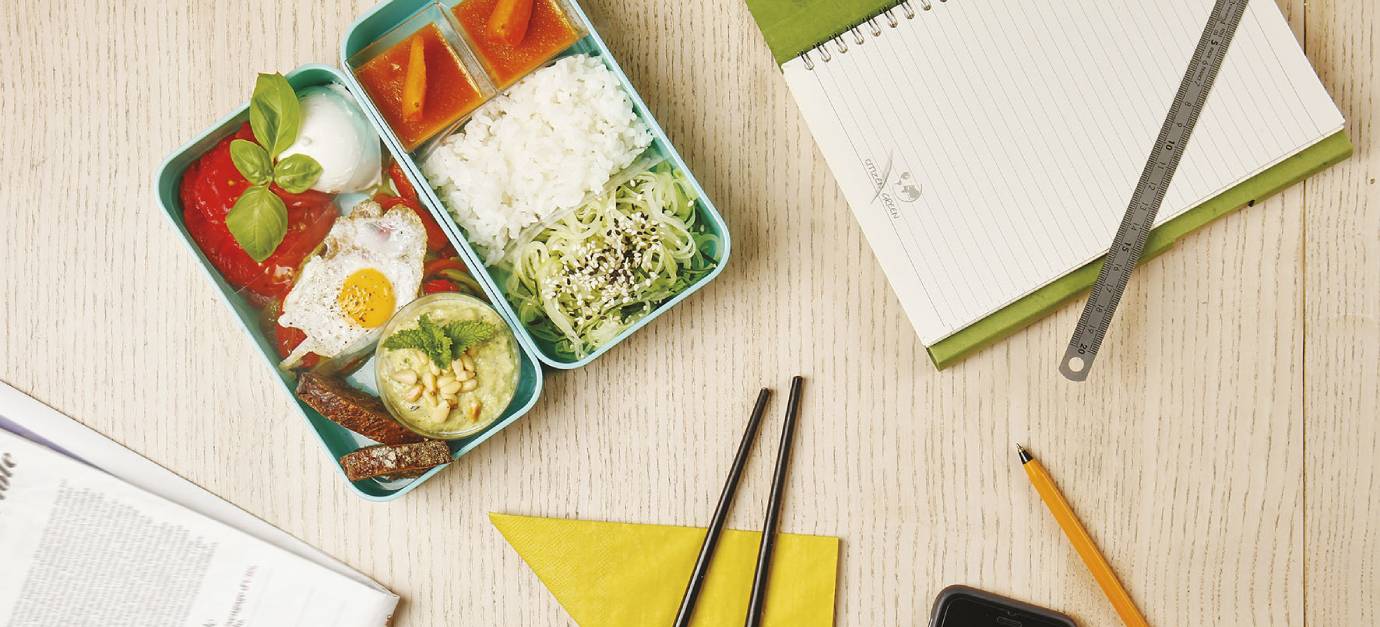 Bento box variety: Baba ghanoush with zucchini and pine nuts
Savory recipes
Summer
Fall
1+ hour
Végétarienne
Medium difficulty
Grill
Method
Grill the zucchini on a Sitram grill (or the grill in the oven) for around 45 minutes, turning it regularly (the skin should be almost charred), then let it cool
Remove the zucchini flesh with a spoon, then let drain it for 5 minutes
Peel and de-germ the garlic
Mix the zucchini flesh with the garlic, olive oil, and lemon juice
Season with salt and pepper, then add the Espelette pepper
Dry-fry the pine nuts in a non-stick frying pan
Arrange the baba ghanoush in a compartment of the bento box and garnish with toasted pine nuts and chopped parsley
Feel free to serve this dish with some Greek yogurt.
 
Ingredients
5 zucchini
40 g (1.4 oz) pine nuts
½ tsp Espelette pepper
1 tbsp lemon juice
6 tbsp olive oil
1 Greek yogurt (sheep's milk)
1 clove of garlic
A few sprigs of parsley
Utensil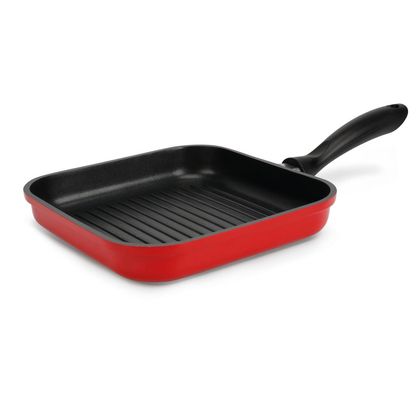 The benefits of a grill pan
With a grill pan you'll be able to recreate a barbecue effect, while avoiding that your foods stay in contact with fat or juices. Healthy and tasty!
Other recipes for you
Here are some recipes you might also like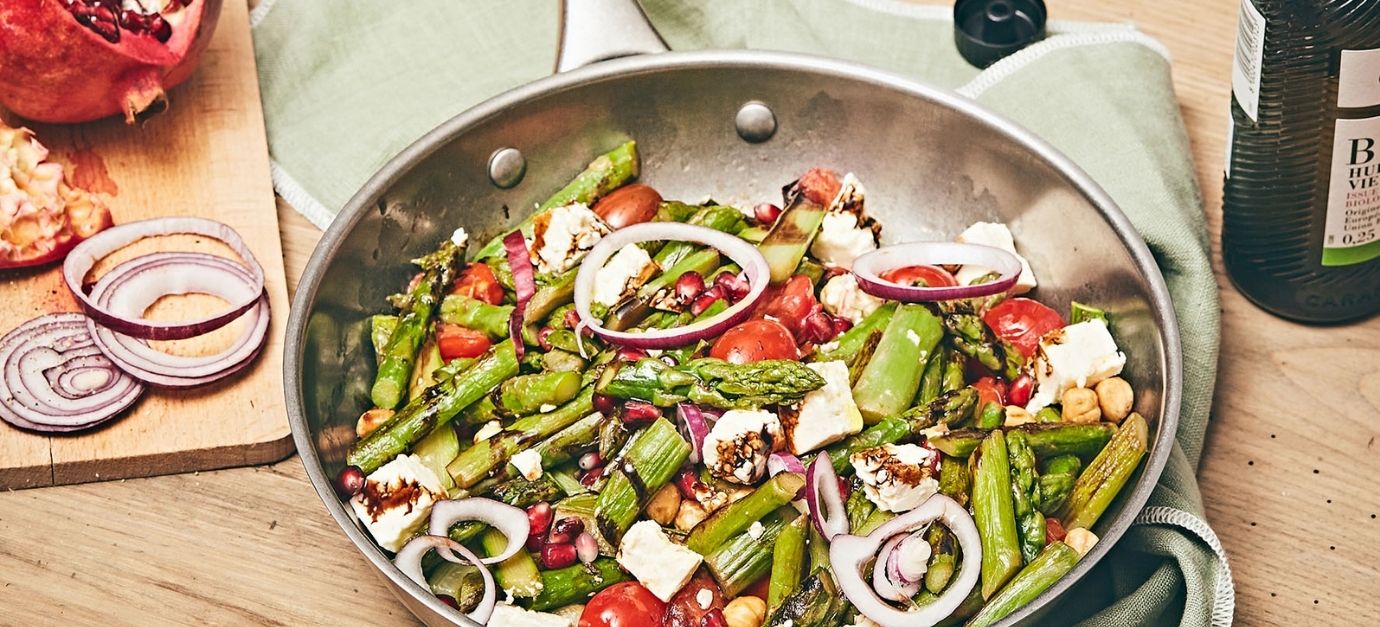 Sautéed asparagus salad with hazelnuts, feta cheese, pomegranate,…
A gourmet salad with a crunch!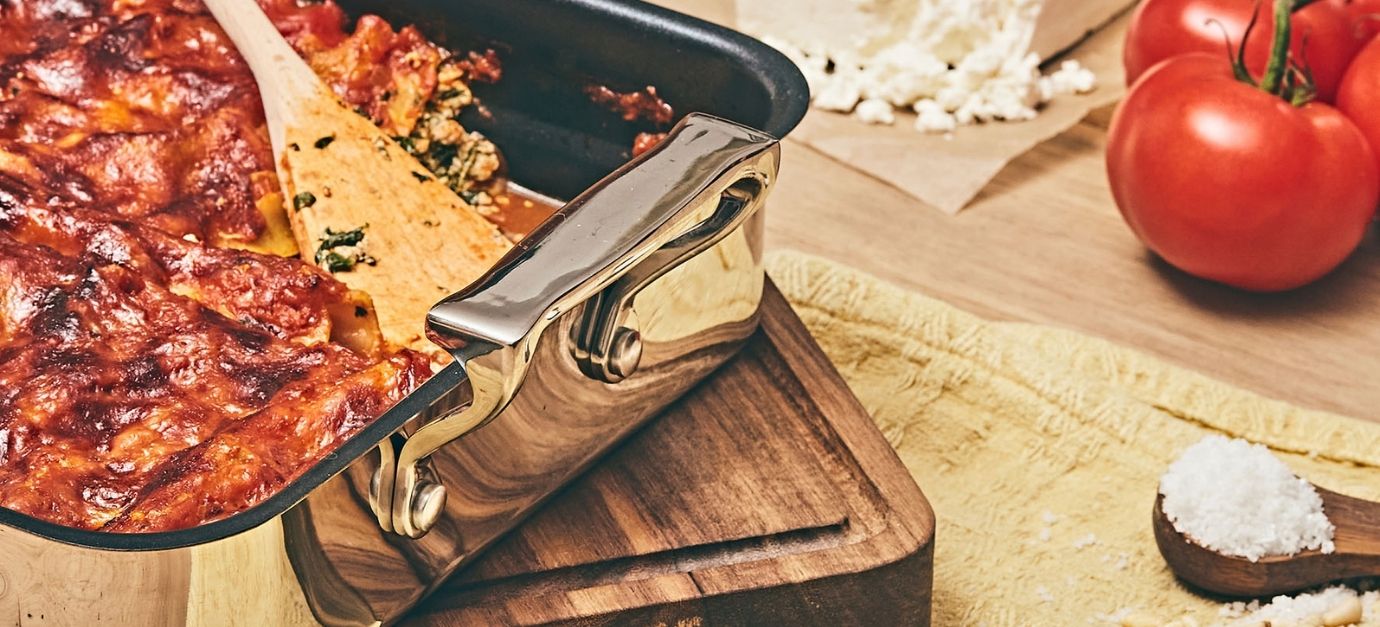 Cannelloni au gratin with veal, spinach, feta, and ricotta
The perfect recipe for cozy evenings!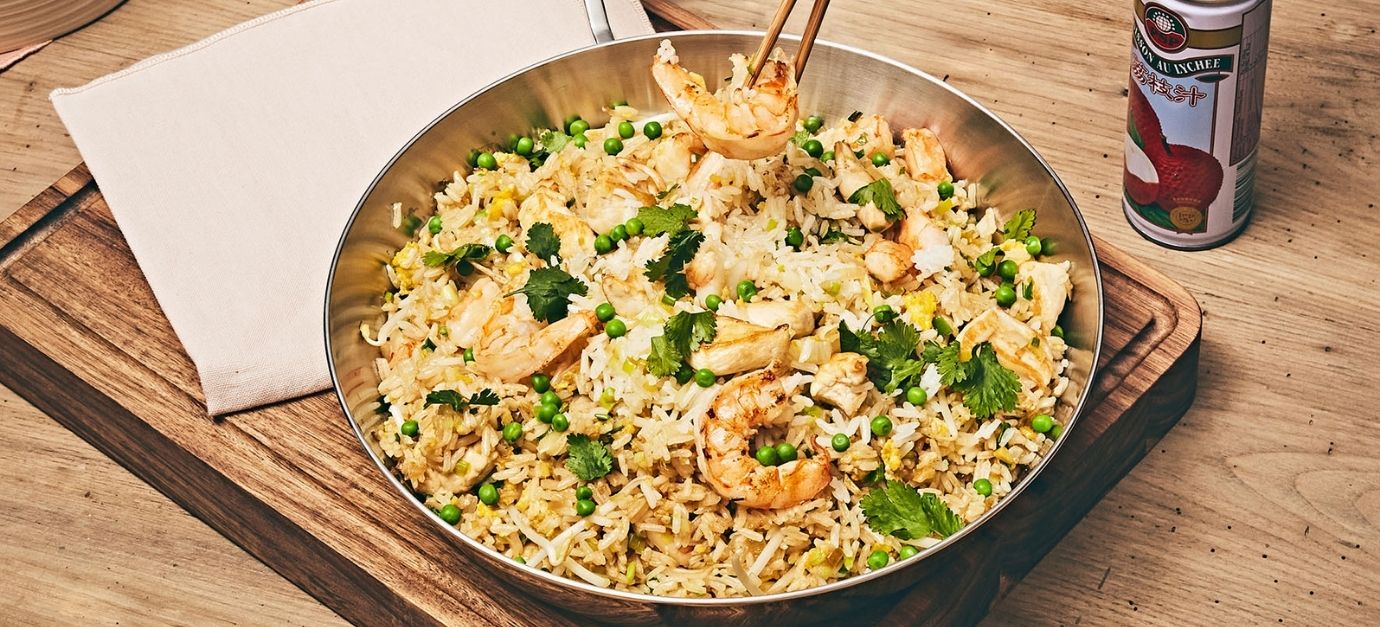 Cantonese rice with shrimp and chicken
A delicious recipe to share!