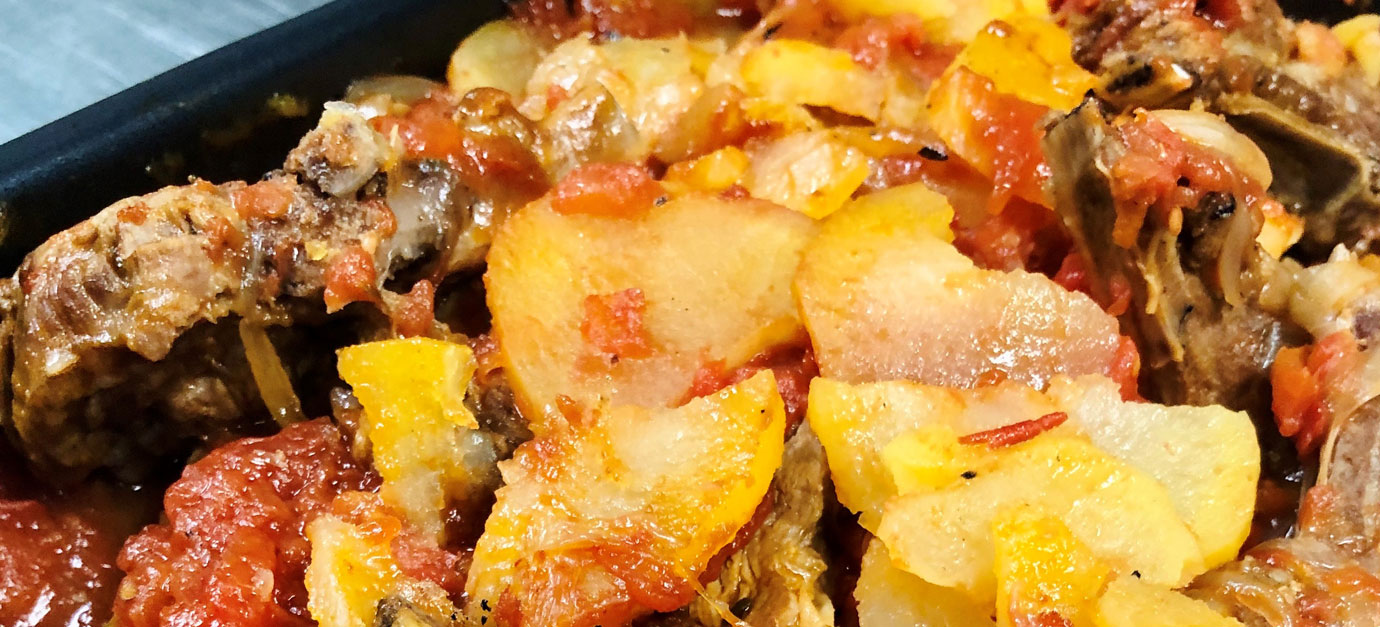 Braised lamb chops with potatoes and tomatoes
Recettes salées
Printemps
Été
Plus d'une heure
Recette de Chef
Difficulté facile
Plat à four
Method
Heat your baking dish on the stove.
Add the lamb chops, grill them on both sides, and season with salt and pepper. Quickly remove the lamb chops from the dish.
Without washing the dish, add the onions and fry for 4 to 5 minutes. Add the lamb chops and cover with the slices of potato. Add the bouquet garni and season with salt and pepper.
Top with the peeled tomatoes and tomato juice (previously blended), and if necessary, some water (the potatoes should be covered).
Cover the baking dish  with aluminum foil and bake at 180°C (356°F) for 45 minutes. Serve.
This recipe is signed by the Chef Yves Camdeborde.
Chef's tips:
This recipe is best shared with friends or family.
Feel free to make it the day before - it will taste even better!
The lamb chops can be replaced with chicken wings. This will reduce the cost of the dish. 
Ingredients
12 lamb chops
3 finely chopped onions
4 potatoes (washed, peeled, and sliced)
1 can of peeled tomatoes in juice, blended
1 bouquet garni (parsley stems, thyme, bay leaf)
Salt, pepper, olive oil
Utensil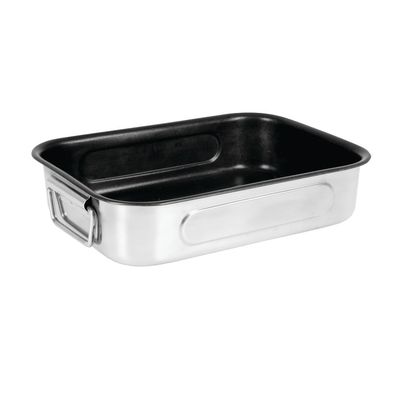 The benefits of cooking in the oven
Use an oven dish to prepare delicious roasts and vegetables au gratin as well as lovely hearty family recipes like lasagna or moussaka.
Other recipes for you
Here are some recipes you might also like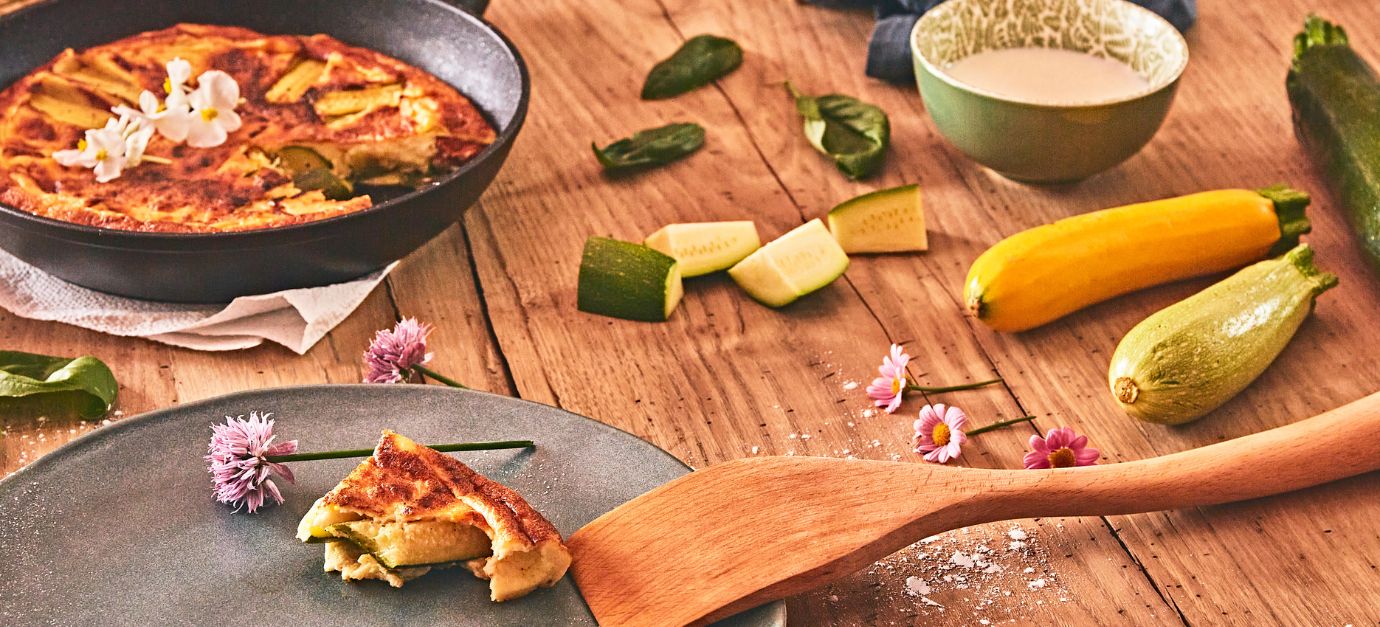 Pan-fried zucchini clafoutis
Easy, no-bake zucchini clafoutis.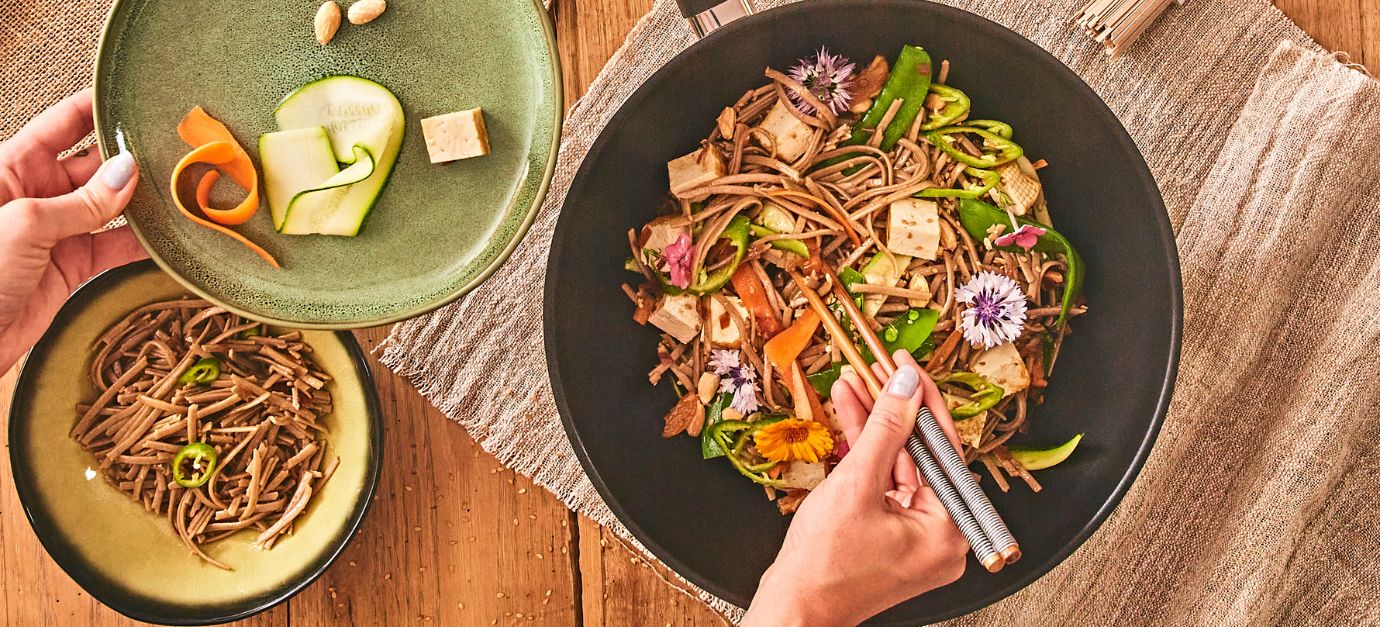 Soba noodle salad with grilled tofu
A colorful vegetarian salad with soba noodles, seasonal vegetable…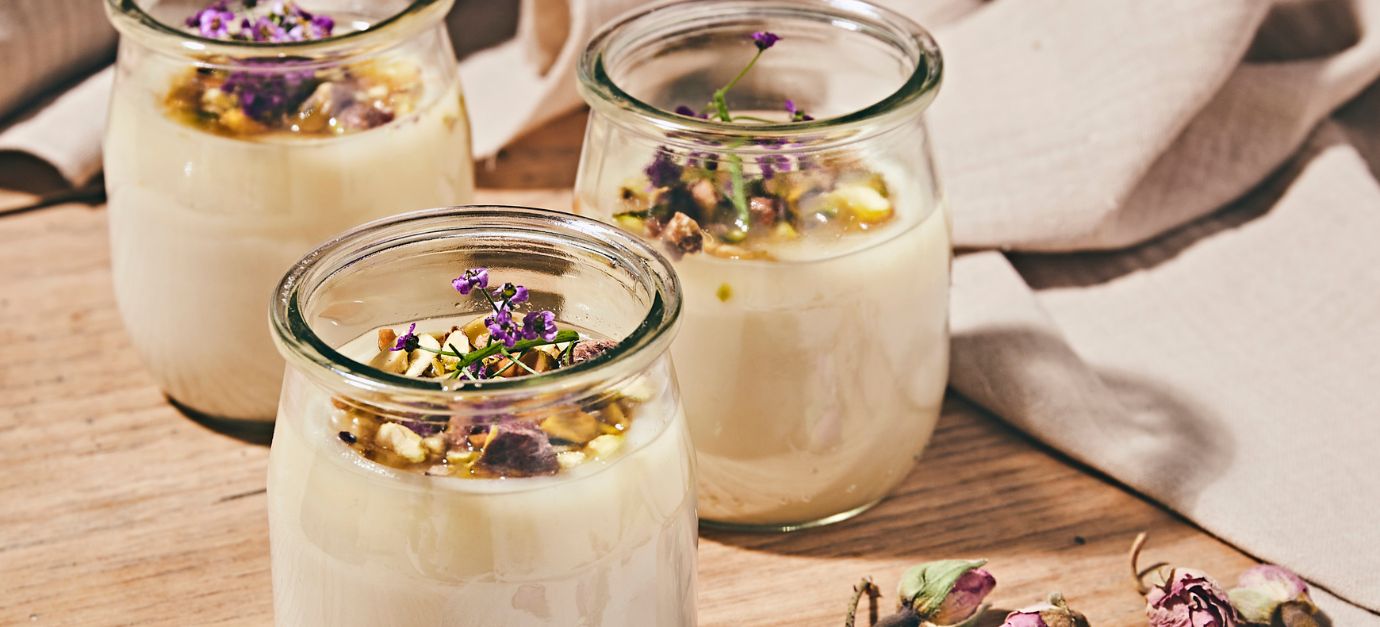 Delicious Lebanese flan with hints of pistachio and orange blosso…