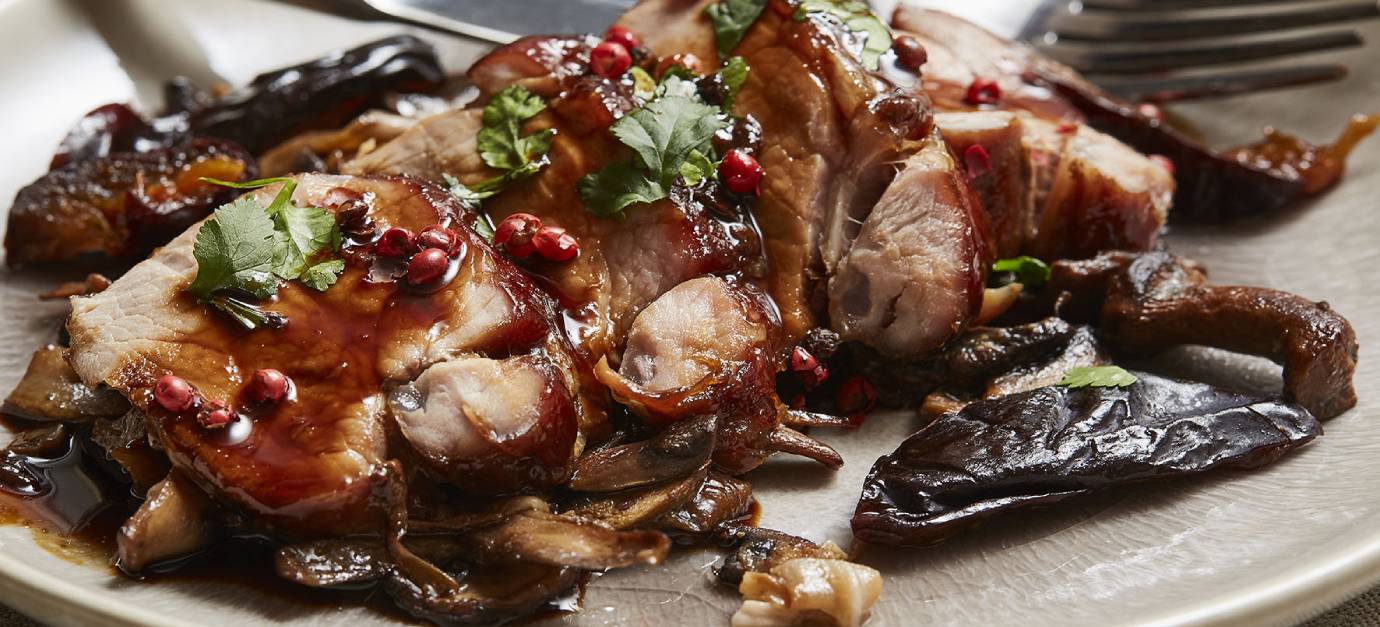 Caramelized filet mignon
Savory recipes
Spring
Summer
Fall
Winter
1+ hour
Medium difficulty
Poêle
Method
Mix the honey and soy sauce in a bowl. Crush the peppercorns (pink and regular). Add them to the honey and soy sauce.
Place the filet mignon on a plate and drizzle with the mixture. Turn it over several times so it is well coated. Let marinate for 1 hour.
Heat the oil in a frying pan, then brown the filet on all sides. Add the marinade and season as needed.
Cook over medium heat until the internal temperature is 75°C (170°F). Set the filet aside.
Add the prunes to the sauce and reduce until syrupy.
Fry and season the mushrooms.
On a plate, arrange the sliced filet mignon over the mushrooms. Add a drizzle of sauce and sprinkle with prunes and cilantro leaves.
 
Ingredients
900 g (32 oz) pork tenderloin
5 tbsp liquid honey
1 tsp pink peppercorns
1/2 tsp peppercorns
100 g (3.5 oz) prunes
5 cl (3 and 1/3 tbsp) soy sauce
2 tbsp oil
1 bunch of cilantro
Mushrooms
Salt, pepper
Utensil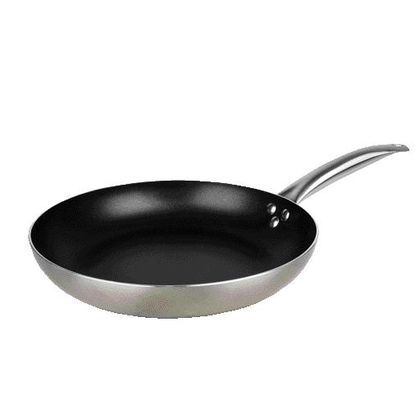 The benefits of cooking with a frying pan
With its round and shallow shape, this versatile utensil allows you to cook to your taste a variety of foods, from steaks to whole fish, burgers, meatballs, and all sorts of sauteed vegetables, pasta or cereals.
Other recipes for you
Here are some recipes you might also like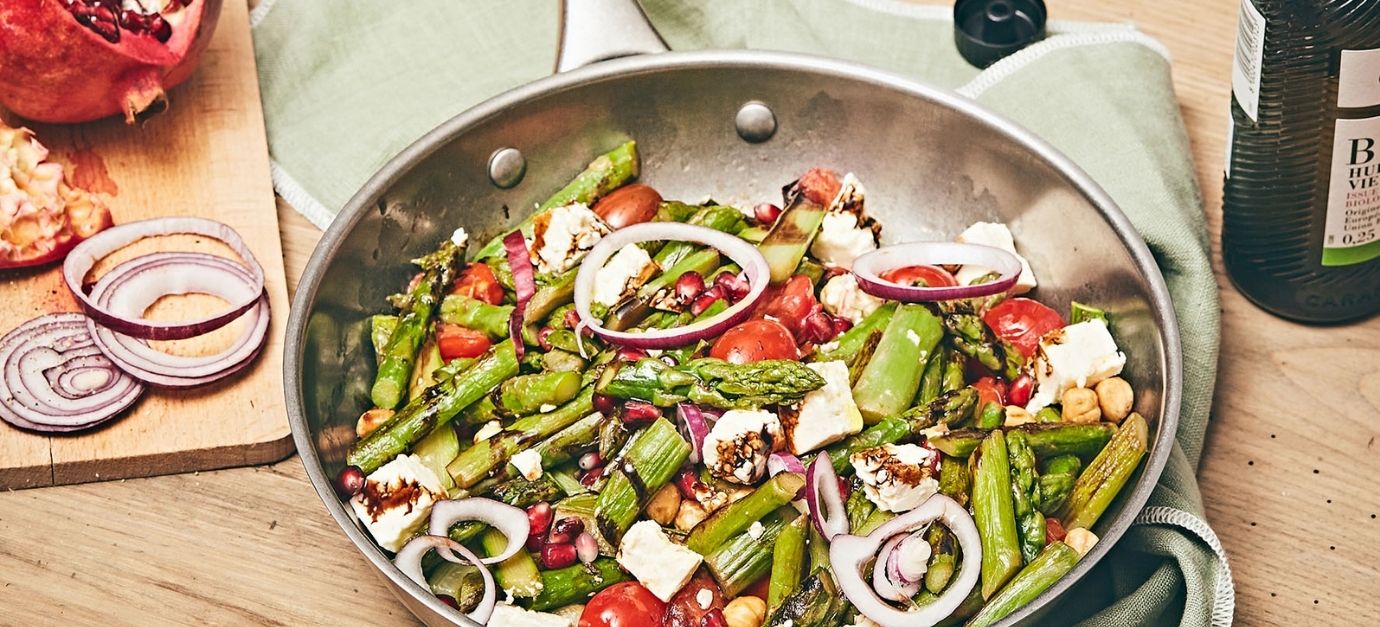 Sautéed asparagus salad with hazelnuts, feta cheese, pomegranate,…
A gourmet salad with a crunch!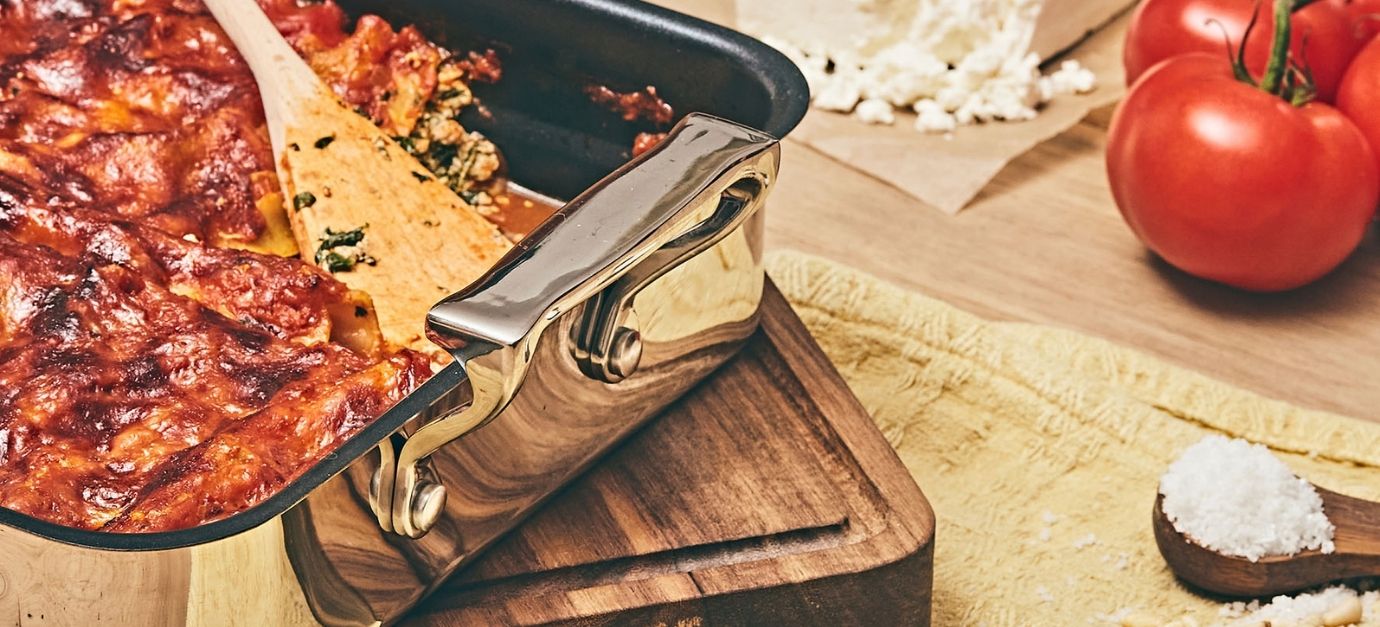 Cannelloni au gratin with veal, spinach, feta, and ricotta
The perfect recipe for cozy evenings!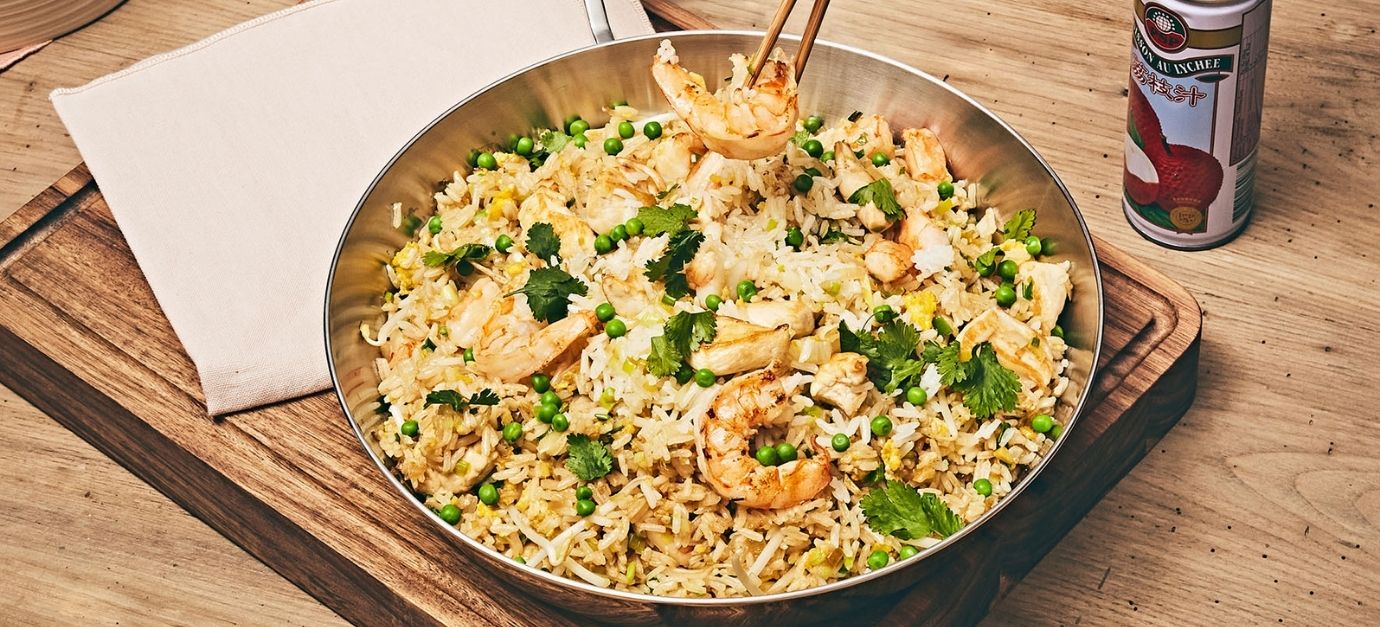 Cantonese rice with shrimp and chicken
A delicious recipe to share!