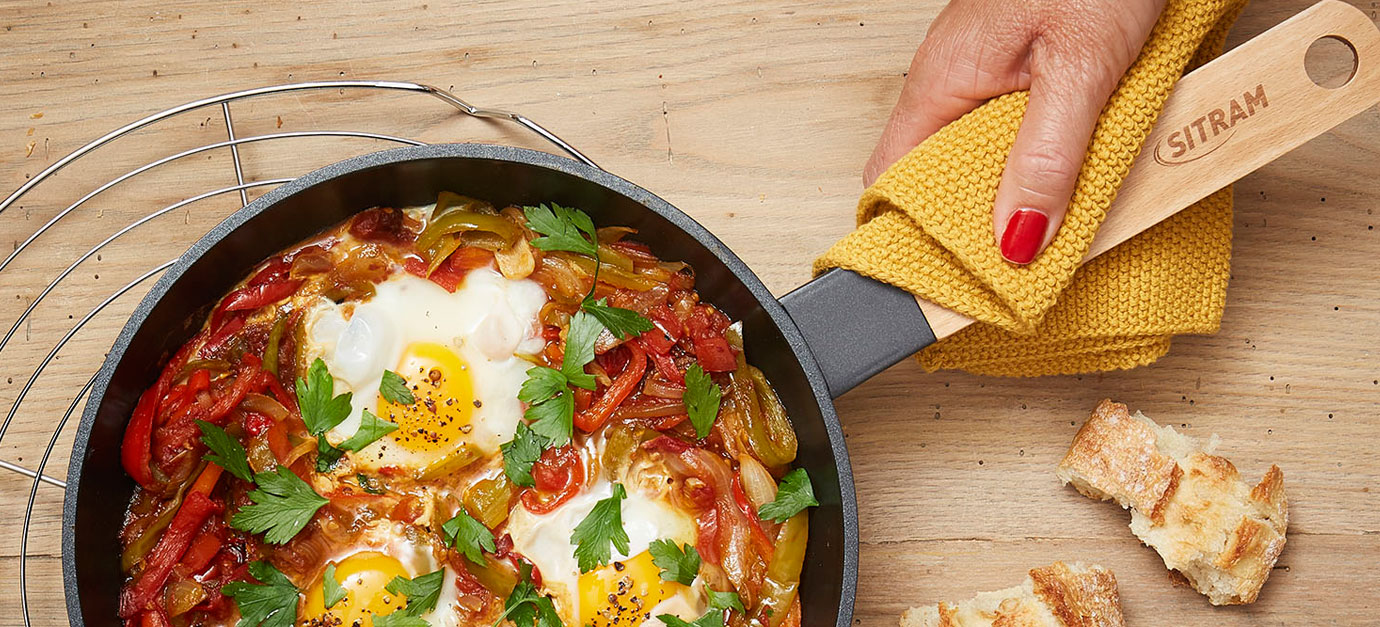 Chakchouka
Savory recipes
Summer
Fall
Under 30 minutes
Végétarienne
Easy
Poêle
Method
Peel and chop the onion and garlic and mix with the olive oil.
Cut the peppers in half and remove the seeds. Slice into thin strips.
In a bowl, mix the coriander seeds, paprika, cumin, and Espelette pepper.
Chop the cilantro and parsley leaves.
Heat the garlic and onions in a cast iron frying pan with a drizzle of olive oil, then add the peppers.
Season the vegetables with the mixture of herbs. Add salt and pepper and cook for 5 to 10 minutes. Stir occasionally.
Cover the vegetables with the crushed tomatoes and stir. Simmer for 10 to 12 minutes.
Make 4 wells with the vegetables, break an egg in the middle of each, being careful not to break the yolk.
Simmer until the egg is cooked to your liking.
Remove the pan from the heat and sprinkle with fresh herbs.
Enjoy!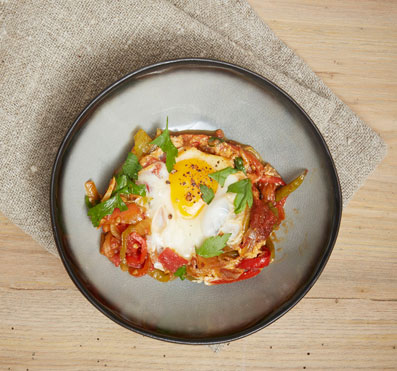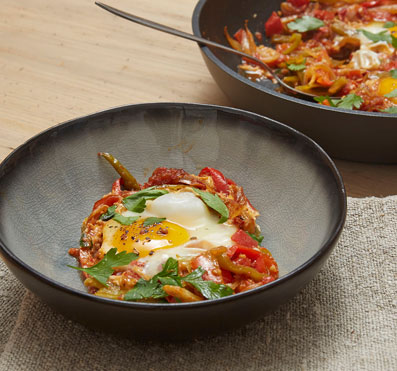 Ingredients
1 onion
2 cloves of garlic
3 tbsp olive oil
2 long red peppers, not spicy
2 long green peppers, not spicy
3 tbsp coriander seeds
3 tbsp paprika
1 tbsp cumin seeds
1 pinch of Espelette pepper (optional)
300 g (10.6 oz) fresh crushed tomatoes
2 tbsp brown sugar
4 eggs
1/2 bunch of parsley
3 sprigs of cilantro
Salt, pepper
Utensil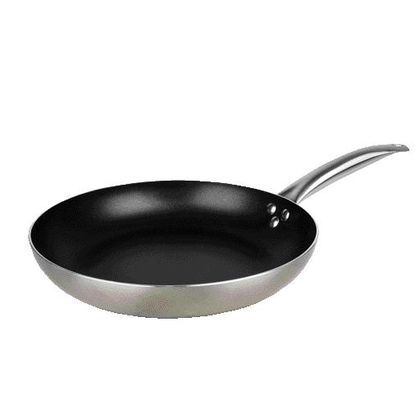 The benefits of cooking with a frying pan
With its round and shallow shape, this versatile utensil allows you to cook to your taste a variety of foods, from steaks to whole fish, burgers, meatballs, and all sorts of sauteed vegetables, pasta or cereals.
Other recipes for you
Here are some recipes you might also like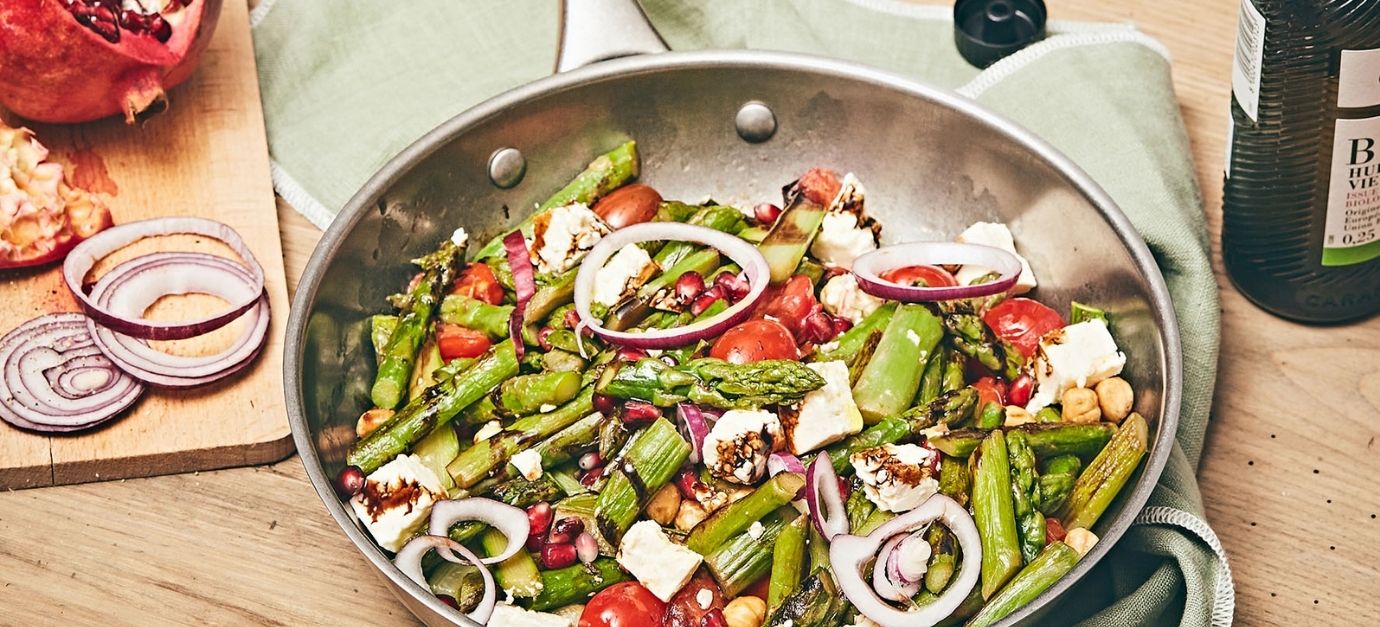 Sautéed asparagus salad with hazelnuts, feta cheese, pomegranate,…
A gourmet salad with a crunch!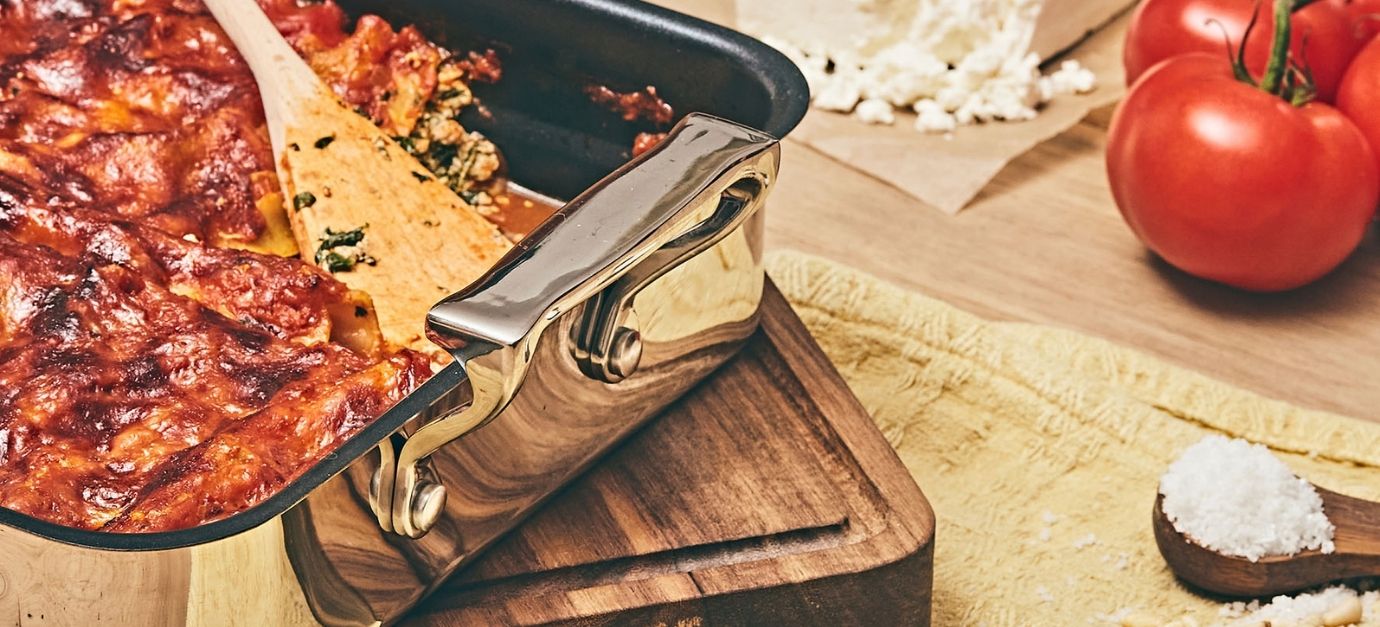 Cannelloni au gratin with veal, spinach, feta, and ricotta
The perfect recipe for cozy evenings!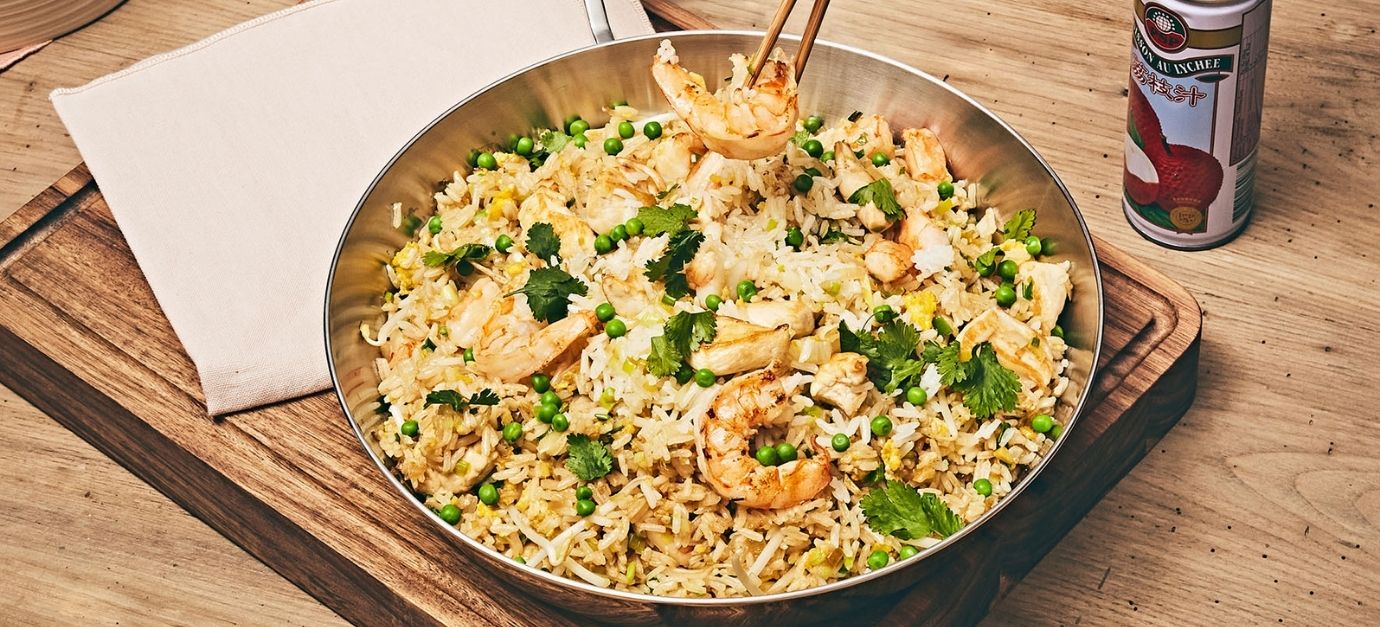 Cantonese rice with shrimp and chicken
A delicious recipe to share!