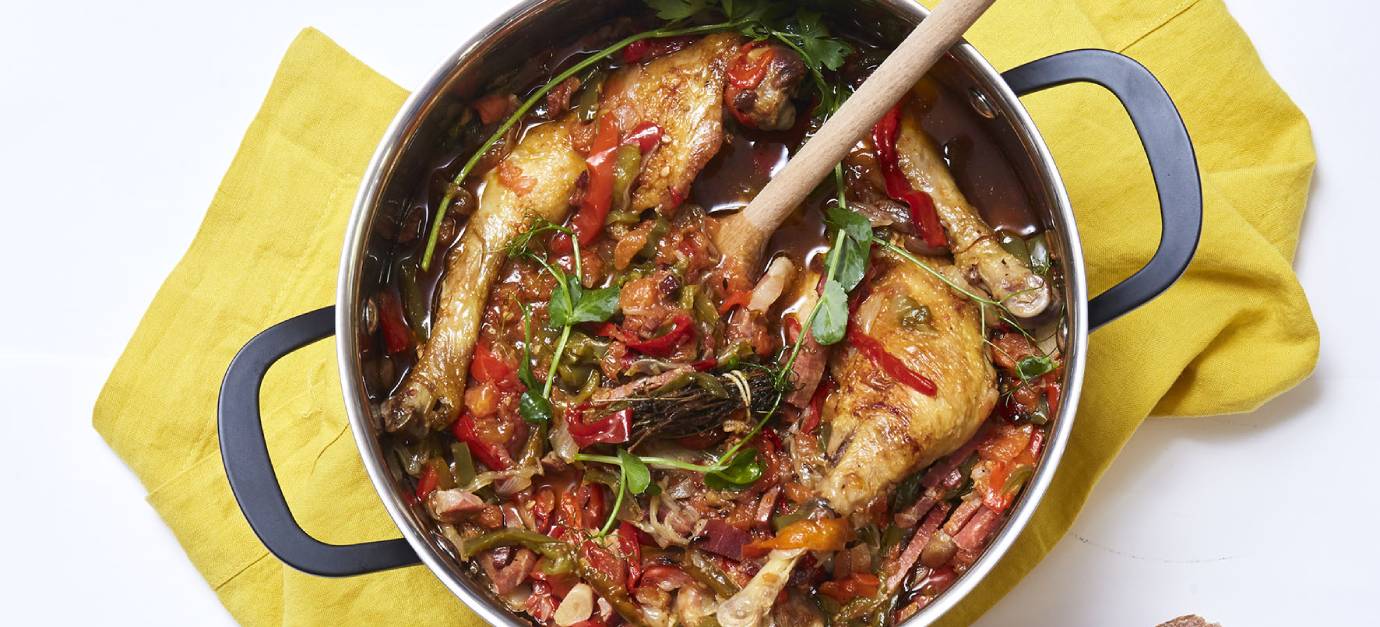 Chicken and peppers casserole
Savory recipes
Spring
Summer
1+ hour
Easy
Cocotte en fonte
Method
Cut the chicken into pieces, brown it with some oil in your Dutch oven, then set it aside
Peel then chop the garlic
Wash and chop the peppers
Cut the slice of bacon into cubes.
Peel, deseed, and dice the tomatoes
Prepare the bouquet garni (thyme, bay leaf, parsley stalk, celery stick)
In the same Dutch oven, sweat the onion and garlic in some oil then add the bacon and peppers and let brown.
Add the tomatoes, the bouquet garni, and some salt, pepper, and sugar.
Cook for 1 hour, then add the chicken and cook another 20 minutes or until the meat is cooked through.
Season as needed.
Serve with white rice or bulgur
 
Ingredients
1 free range chicken
2 cloves of garlic
2 red peppers
2 green peppers
1 thick slice of bacon (or Bayonne ham if possible)
4 beefsteak tomatoes
1 bouquet garni
Salt, pepper, sugar
Utensil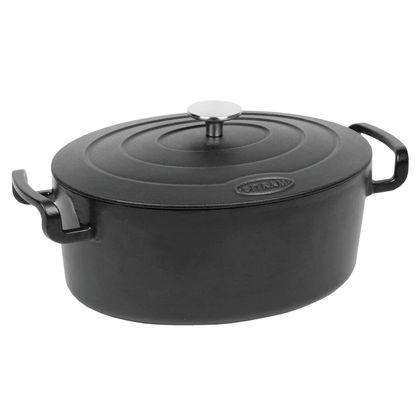 Why cook in a Dutch Oven?
Dutch ovens are ideal for slow cooked, simmered dishes. You can use the in the oven as well as the stovetop, and they will keep your meal warm when served at table.
Other recipes for you
Here are some recipes you might also like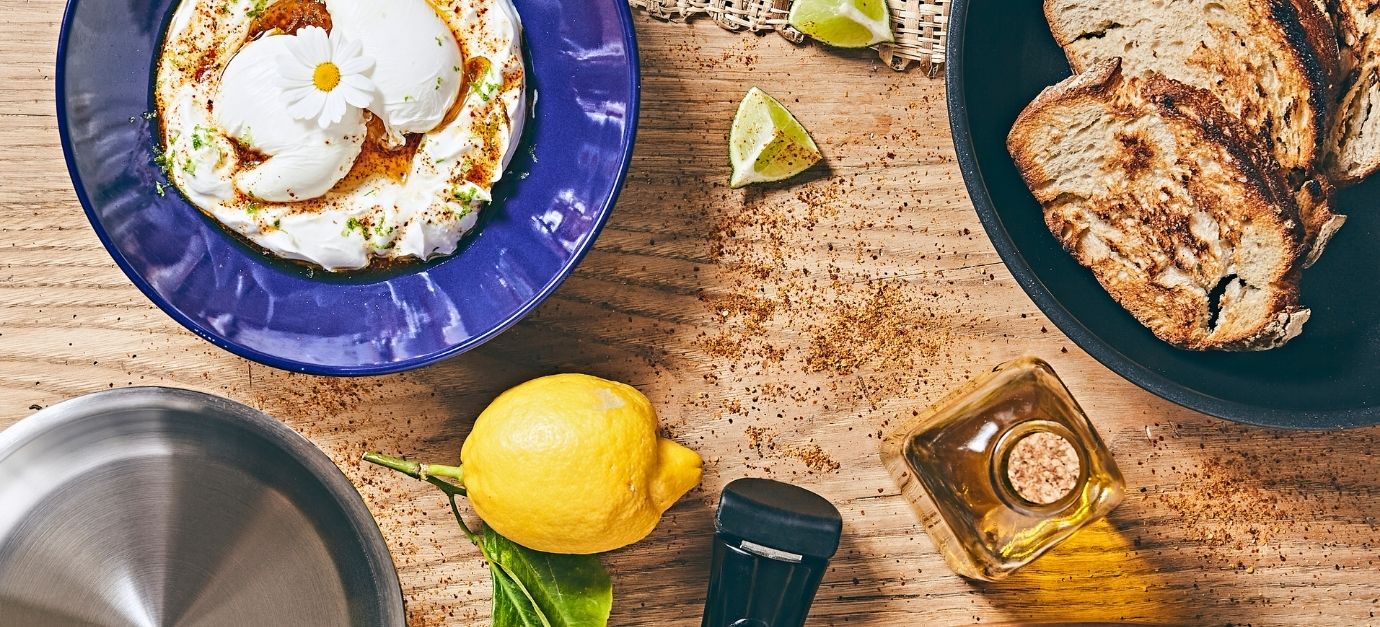 Gourmet eggs that are super easy to make!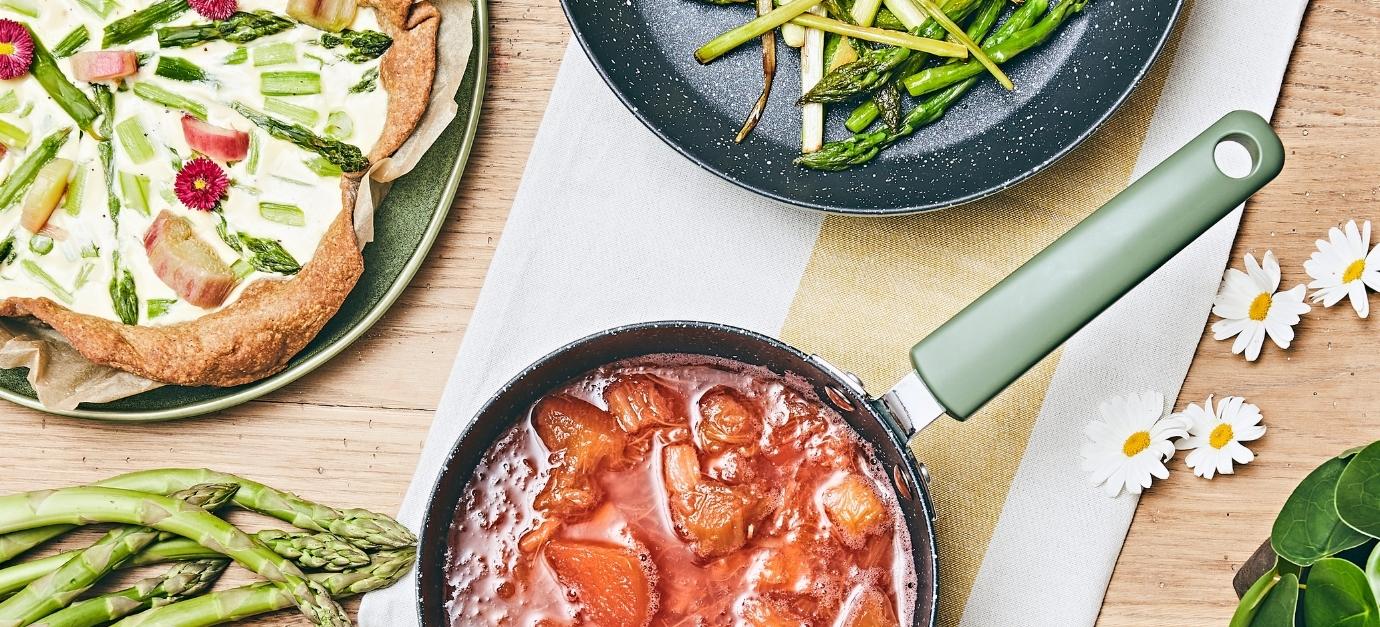 Rhubarb and green asparagus tart
A tart that'll surprise you with its unique flavors!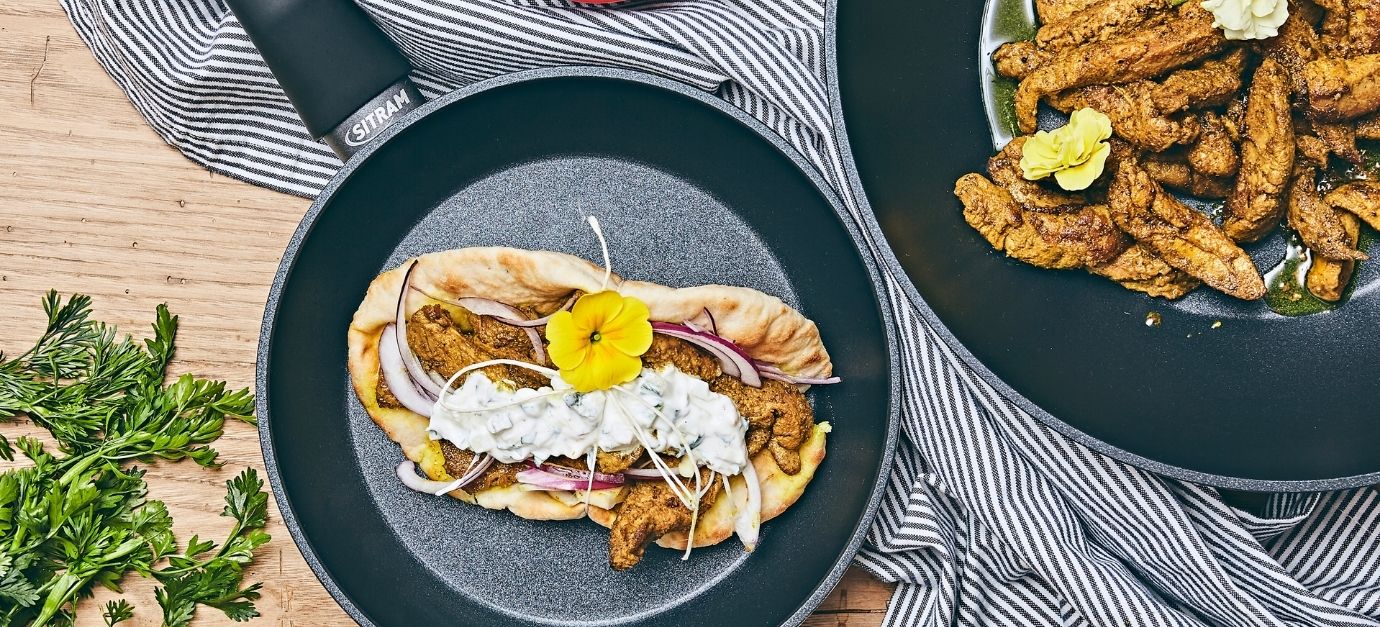 A new take on naan by our own Chef Pascale