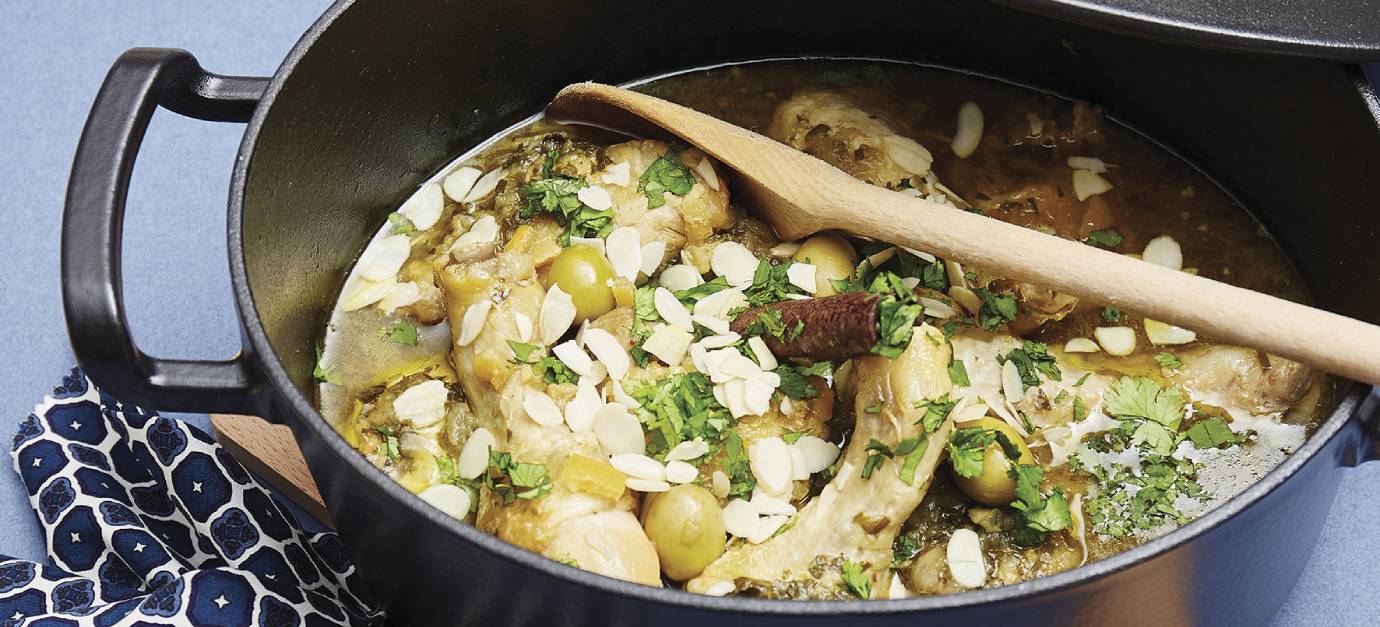 Chicken tagine with olives and almonds
Savory recipes
Spring
Summer
1+ hour
Medium difficulty
Casserole
Cocotte en fonte
Poêle
Method
Heat the chicken stock in a small saucepan
While the stock is heating, cook the chopped onions until golden brown with a little oil or butter in your Dutch oven. Add the garlic
Pour in the hot chicken stock
Stir in the orange juice, cinnamon, grated ginger, and saffron, then heat for one minute
In a frying pan, sauté the chicken for a few minutes until brown, then add it to the Dutch oven, cover, and simmer for 45 minutes
After 45 minutes, remove the chicken, add the olives, and reduce the stock
Once the sauce has thickened, add the chicken. Sprinkle with cilantro, parsley, and slivered almonds, serve, and enjoy!
 
Ingredients
4 pieces of chicken
60 cl (2 and 1/2 cups) chicken stock
2 large onions
3 cloves of garlic
1 cinnamon stick or a couple teaspoons of powdered cinnamon
1 small piece of grated ginger (about 1.5 cm or half an inch)
1 pinch of saffron
2 tsp chopped cilantro
2 tsp chopped parsley
115 g (4 oz) Moroccan olives
200 g (2 cups) slivered almonds
The juice from an orange
Salt, pepper
Utensils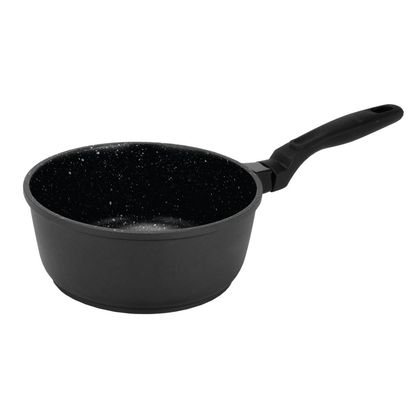 Why use a saucepan?
Sitram saucepans are versatile utensils fit for many preparations (soups, pasta, rice and sauces to name a few)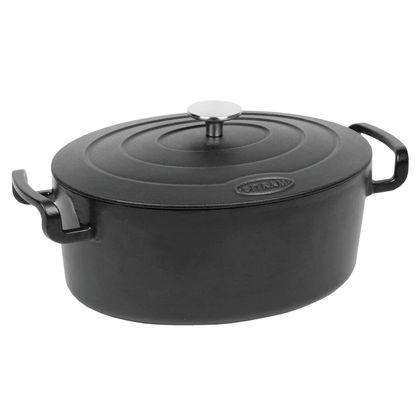 Why cook in a Dutch Oven?
Dutch ovens are ideal for slow cooked, simmered dishes. You can use the in the oven as well as the stovetop, and they will keep your meal warm when served at table.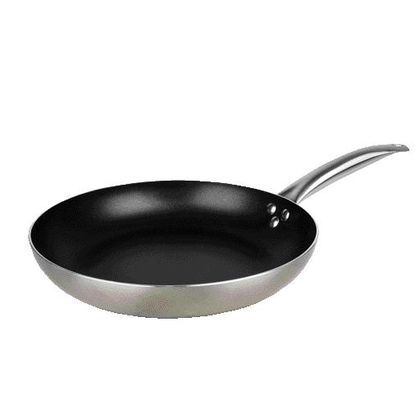 The benefits of cooking with a frying pan
With its round and shallow shape, this versatile utensil allows you to cook to your taste a variety of foods, from steaks to whole fish, burgers, meatballs, and all sorts of sauteed vegetables, pasta or cereals.
Other recipes for you
Here are some recipes you might also like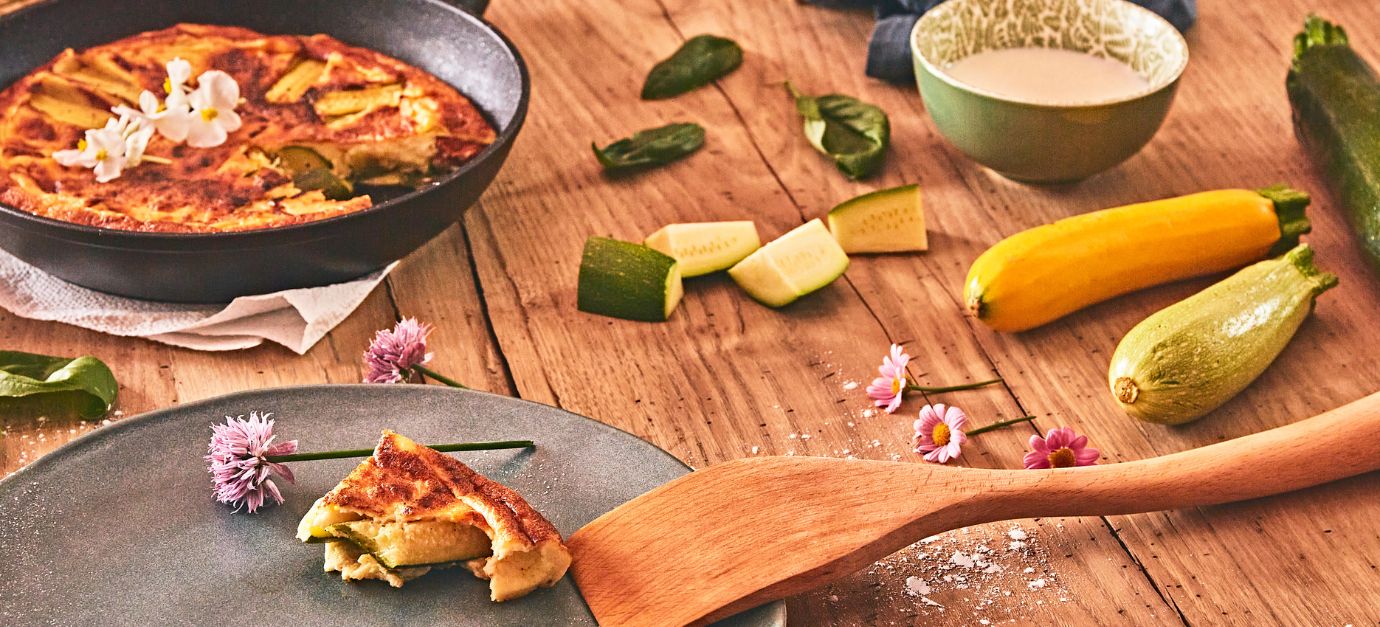 Pan-fried zucchini clafoutis
Easy, no-bake zucchini clafoutis.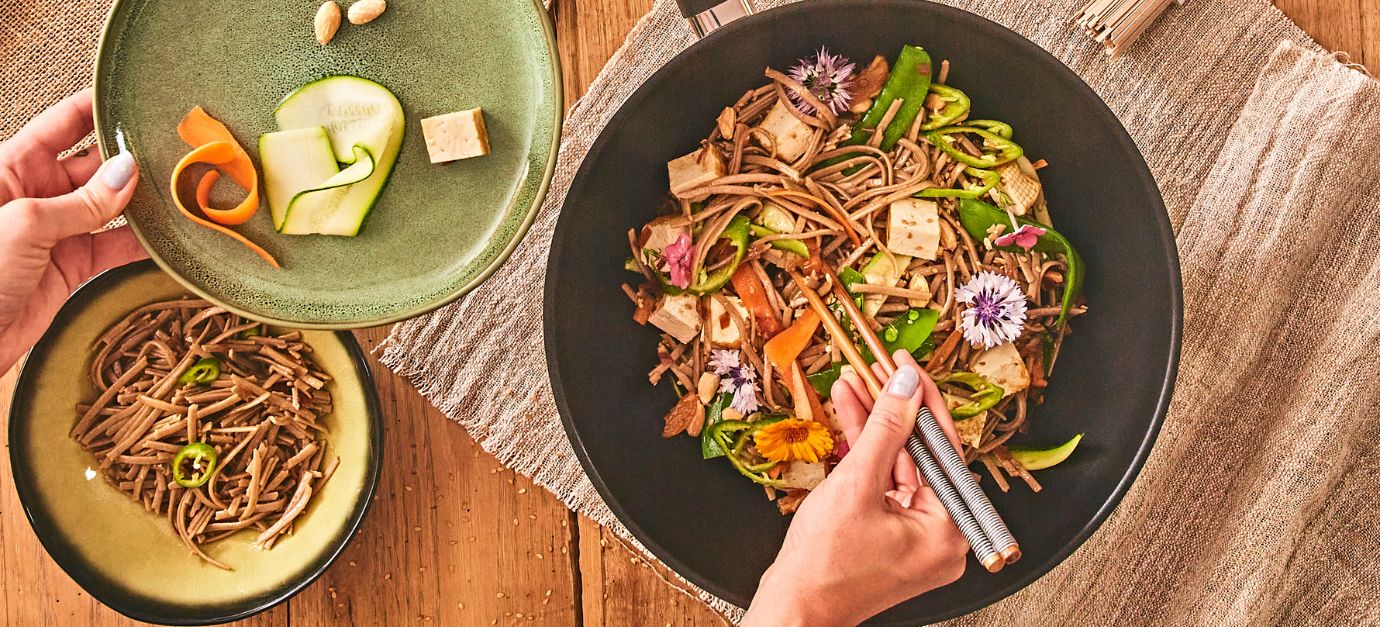 Soba noodle salad with grilled tofu
A colorful vegetarian salad with soba noodles, seasonal vegetable…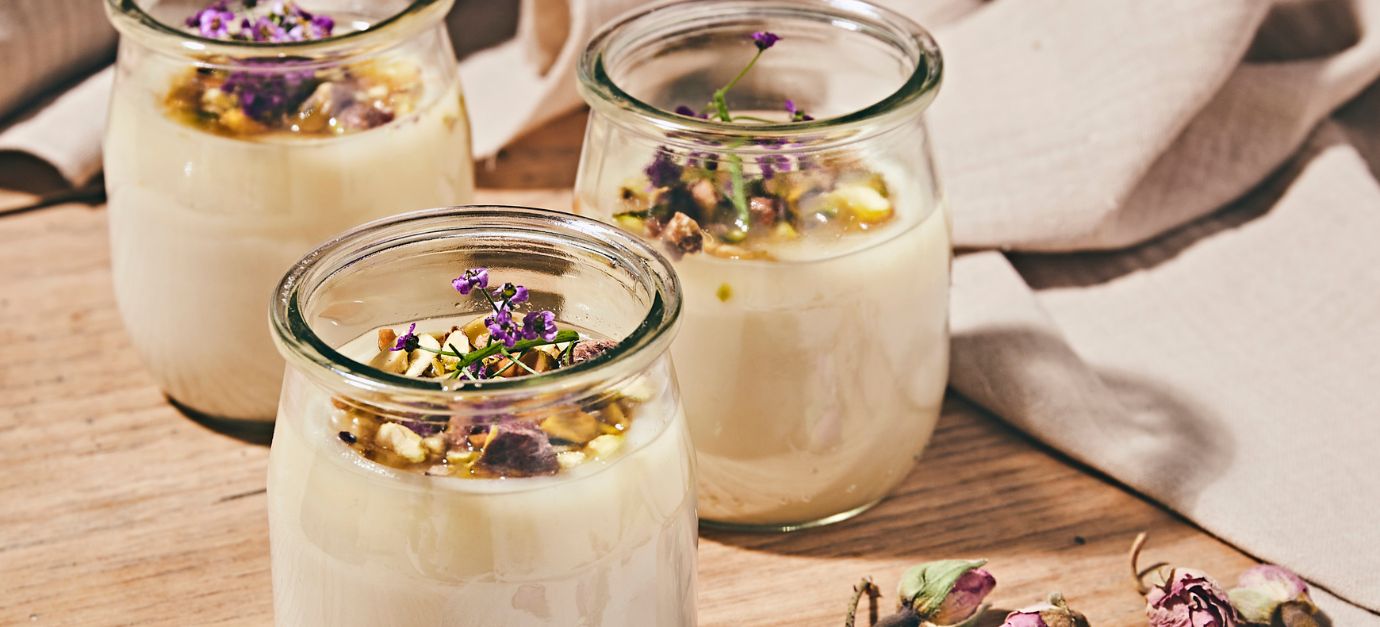 Delicious Lebanese flan with hints of pistachio and orange blosso…